0
50 Free Online Resources to Get You Learning Spanish Right Now!
1.) Enter the iTunes store — namely the Podcast section:
For those who aren't in the know, let me put you on game:
"A podcast is an episodic program delivered via the Internet using an XML protocol called RSS. Podcast episodes can be audio files, video files, documents, or any combination of the three. The publisher or broadcaster podcasts the program by posting the episodes and the XML document to a Web server. The consumer subscribes to the podcast using a client application, such as iTunes, which regularly reads the XML file and downloads new episodes."
– from the itunes Podcast FAQ page (Read more here)
In other words, Podcasts are kind of like "Do-It-Yourself" radio programs that vary in topic, format, style, length, etc, and a huge majortiy of them are FREE!!!
And so by perusing the catalogs of the "Language learning" section within the Podcast section of the iTunes store, I found a huge amount of Spanish language learning lessons, conversations, music and much, much more great content that has dramatically helped my listening comprehension, and I do believe can help yours.
The glory of podcasts resides in the fact that you can download them directly your Ipod, Iphone, Ipad, MP3 player, computer, and what have you, and take that content with you wherever you go.
I would basically dedicate my morning coffee ritual to a podcast, listen during my daily train or bus commute, put on an episode while lifting weights at the YMCA, or whenever I had a free moment.
I found this to be great method to reinforce material I was either studying at the time or introduce myself to new concepts, words and structures, and dialects. Without a doubt, discovering Spanish language learning podcasts within iTunes has been one of the most helpful tools I've found and they have greatly benefitted my language learning.
To Download iTunes: http://www.apple.com/itunes/
Tips for finding podcasts on iTunes: http://www.apple.com/itunes/podcasts/
2.) Radiolingua Network — Coffee Break Spanish and Showtime Spanish.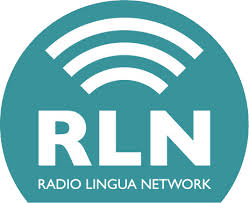 Coffee Break and Showtime Spanish, not to mention the whole Radiolingua network, were the brainchild of Mr. Mark Pentleton, a scottsman who has some real nice Spanish speaking chops. Before becoming a podcaster full-time, he was a professional language instructor and teacher. He speaks something like 4 other languages, has lived in Spain, and has a serious passion for learning.

I first began listening to CoffeeBreakSpanish, a series geared towards beginners, when I was just starting out in Spanish 1. After working my way through all 80 episodes, I moved on up to ShowtimeSpanish, a series for intermediate to advanced learners, and quickly consumed every episode. Although, both series cater towards Iberian or the Spanish spoken in Spain, the lessons can still be of great value to those who are more interested in the Latin American varieties — there's definitely much to learn.

CoffeebreakSpanish on iTunes: http://itunes.apple.com/us/podcast/coffee-break-spanish/id201598403
ShowtimeSpanish on iTunes: http://itunes.apple.com/us/podcast/show-time-spanish/id292186110
Facebook Fan Page: http://www.facebook.com/radiolingua
SpanishPod101.com has a vast selection of podcast lessons for learners of all skill levels, and you can get their whole catalogue — transcripts and all — for something like $4/month. Otherwise it's free.
I've really enjoyed listening to some of their Regional Audioblog series', particularly those of Peru and Costa Rica. Also, the verb conjugation series is right on with some really thorough explanations.
I would say it's definitely a quality site. And one of their Podcast hosts, Joseph Mulligan, developer of some 400+ lessons on the site, has an interesting bilingual blog focusing on translation, poetry, polemics and other themes called "The Smelting Process."
SpanishPod101 on Itunes: http://itunes.apple.com/us/podcast/learn-spanish-spanishpod101.com/id270572701
4.) Notes in Spanish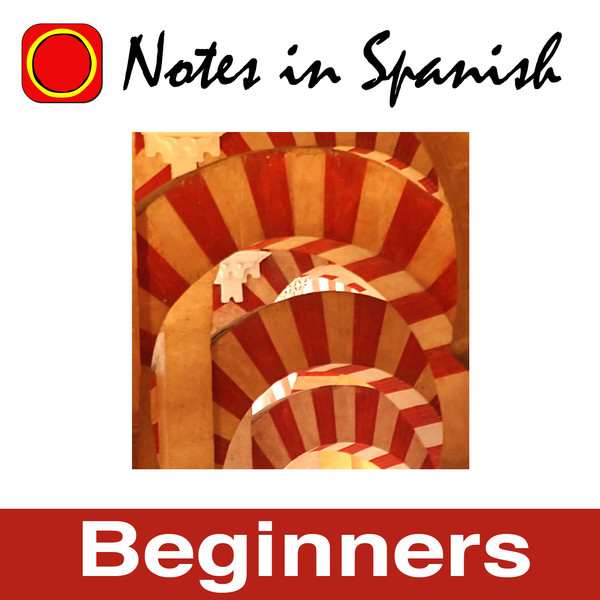 Here you have another really great podcast. Created by Ben Curtis and Marina Diaz, a british/spanish couple living in Madrid, the NIS podcasts are based upon different cultural themes related to life in Spain. Although, I haven't become a member of their site, they have a vast catalogue of all different skill levels available for free on itunes.
This was another go-to podcast for my daily commutes round Brooklyn and New York City.
NIS on Itunes: http://itunes.apple.com/us/podcast/notes-in-spanish-intermediate/id189219027
NIS on Facebook: http://www.facebook.com/realnotesinspanish
5.) Alba learning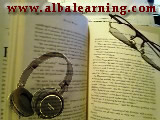 Albalearning hosts a vast catalogue of audiobooks, cuentos and poetry in Spanish and English that are also accompanied by audio to listen.
It's clearly a site created out of a great love for books.
And for that reason, I love it.
From the website: "Si considera que nuestra web hace una labor digna de ser mencionada, rogamos hable de ella y establezca enlaces a la misma. AlbaLearning es una web sin ánimo de lucro cuyo único objetivo es promover y extender el amor por los libros, la lectura y las lenguas. Por ello, no requiere para descargar sus audiolibros ningún dato personal (no hay que registrarse), no hay anuncios ni spam, y no le hace pasar por innumerables páginas hasta llegar a la página final de descarga, la cual se hace en un solo clic y sin tiempo de espera."
This site quickly became my "bedtime story" audio, if you will, after finding it. I would download an audio book (http://albalearning.com/audiolibros/) load it into iTunes, point the speakers toward my ear, hit play, close my eyes and let the sweet words of miss Alba lull me to sleep. Definitely a great resource.
Audiolibros: http://albalearning.com/audiolibros/
Albalearning on Facebook: http://www.facebook.com/albalearning
Albalearing on Podomatic: http://audiolibros.podomatic.com/
As you may have guessed from the title, this podcast series is basically a summarization of various world news events in SLOOOOOOW spanish. They do a great job with providing key vocabulary for each podcast and is especially useful for beginners who are having trouble with the speed of the naturally spoken language.
NISS on Itunes: http://itunes.apple.com/us/podcast/spanish-podcast/id305590390
NISS on Facebook: http://www.facebook.com/realnotesinspanish
7.) Medical Spanish with Molly Martin (and Grammar)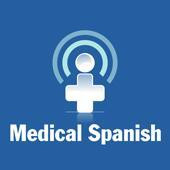 I'll admit I didn't give too much attention to Molly Martin's medical podcasts at first, as that sort of terminology didn't really have any thing to do with my particular language goals; however, once my Spanish II course rolled around and we were covering material regarding medical terminology and parts of the body — this podcast became a lifesaver!
Not to mention, I totally geeked out on her Spanish Grammar Review podcast, an accompaniment to the medical podcast that focuses on some of the more subtle and complicated aspects of Spanish grammar.I found them to be quite helpful, especially the episodes regarding the "relative pronouns." You might find her to be a little boring, but like I said, if you don't dig on this one, there's always the next one.
Grammar podcast: http://medicalspanishpodcast.com/grammar
Medical Podcast on iTunes: http://itunes.apple.com/us/podcast/medical-spanish-podcast/id263417520
Grammar Podcast on iTunes: http://itunes.apple.com/us/podcast/spanish-grammar-review/id262408151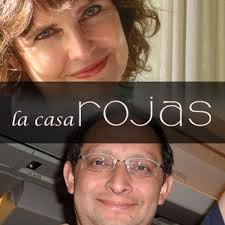 With la Casa Rojas Spanish, Luis Rojas, a native peruvian who lives with his wife in the U.S., discusses various themes and ideas related to music, history, culture, literature, and food in his podcast. I have enjoyed listening to his shows about surfer rock in Peru in the 60's, and each episode has a most beautiful theme song.
La Casa Rojas Spanish on iTunes: http://itunes.apple.com/us/podcast/learn-spanish-la-casa-rojas/id213328334
This podcast has some really great readings of cuentos and short stories with high producion value. I really like the reading of Uruguayan writer Mario Benedetti's "El Otro Yo." I would say this podcast mainly caters towards Iberian Spanish, so those interested in latin american spanish but look elsewhere, but there is still really great content.
Voices en Español on iTunes: http://itunes.apple.com/us/podcast/voices-en-espanol-podcasts/id266594479
Voices en Español on Facebook: http://www.facebook.com/VoicesEnEspanol
9a.) Dímelo Camiando Spanish Language Learning and Latin America Travel Podcast: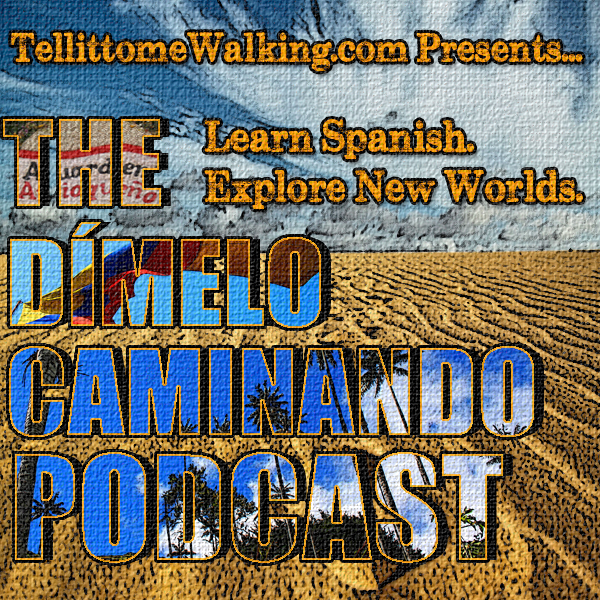 ¡Dímelo Caminando! is my very own podcast dedicated to Spanish language learning, latin america travel, and on-the-ground education.
My goal is to help you learn and explore the wondrously diverse Spanish of Latin America, and discover in different ways how each country and its people give life to their language and culture.
Within each episode we'll focus on exploring different linguistic, cultural, and historic themes, as well as regional speech, idiomatic expressions, and popular language through interviews and short conversations with experts, local slang masters, and Spanish speakers from all over Latin America, starting with Colombia and Ecuador.
You can check out the first episode featuring the Castellano of Bogotá, Colombia here, and download the conversation transcript by right clicking here.
You can also find us on iTunes, or subscribe via RSS.
And to learn a little bit more about the project, you can go here.
Thanks for listening!!!
10.) iTtunes Bonus Tip:
Let's say none of the podcasts above strike your fancy. Nothing's doing it for you.
I have another tip for you:
Open up the iTunes program, enter the itunes store, and scroll down, all the way until you see 4 categories titled "explore," "features," "Help," and "manage."
Below the category that says "manage," click on the link "change country."
The next screen should offer you a huge selection of different countries in which iTunes has some sort of headquarters.
Some of them only have iphone apps available, but there are others that have real audio content created in the countries that speak your target language.
In our case, we want to find more spanish podcasts, so try changing your country to Spain or Argentina or Colombia.
Navigate around the different categories to see if you find anything you like. As I write this, I'm listening to the Radio Nacional de Colombia podcast…
This is just another way to explore what's out there. iTunes and all the podcasts it hosts can be a language learners best friend when he or she is in need of some new and diverse input.
Published in the group
«Teaching and learning foreign languages: problems, solutions, strategies»

Thank author 0 Add to favorites
! Complain