Samara State University of Social Sciences and Education. Acquaintance
> 300
international students
> 300
international students
SSUSSE is a modern multidisciplinary university offering higher education programs in pedagogy and education, linguistics, journalism, psychology, environmental studies and natural resources management, IT, management and economics, service, commerce, physical education and sports, choreography, painting, history and archaeology, anthropology and ethnology, music education, foreign languages.
Founded in 1911.
Faculties
Mathematics, Physics, and IT
Economics, Management, and Service
Psychology Education and Sport
Primary Education
Foreign Languages
Psychology and Special Education
Culture and Art
Natural Science and Geography
History
Philology
VK – @sgspu1911
Facebook – @sgspu (Meta is recognized as an extremist organization in Russia)
Instagram – @_sgspu_ (Meta is recognized as an extremist organization in Russia)
Twitter – @SGSPU
Official website pgsga.ru
Tuition fees per semester
Bachelor's programs 57,250 RUB and more
Master's programs 61,150 RUB and more
Postgraduate programs 72,200 RUB and more
University Science
Archaeology Lab
Psychology Center for Socio-Humanistic Technologies
Interuniversity Center for Physicochemical Research Methods in Archaeology and Ecology
Volga-Ural Paleoanthropological Research Center
Media Education and Media Design Center
Lab "Innovative Technologies of Teaching Russian to Primary and Secondary School Students"
Socio-Environmental Design Lab "Human Factor"
International Cooperation
The double degree program in Physical Education (Sports Management), University of Economy in Bydgoszcz, Poland
Erasmus+ program, Italy, Poland, Czech Republic, Turkey
The scholarship program of Ludwigsburg University of Education, Germany
Mevlana program, Turkey
Elementary course
Basic course
First Certificate level course
Practical classroom activities, educational tours, out-of-class cultural activities, and independent study.
Russian language proficiency test, certificate.
Tuition fee per semester is 35,000 RUB
International Office
+7 846 207-44-00
rectorat@sgspu.ru
65/67, Gorky Street, Samara, 443099
Admissions Office
+7 905 300-01-93
priem@sgspu.ru
25, Blukher Street, Samara, 443090
Let's Go To Samara From Moscow
Plane: over 9 flights per day, travel time is 1.5 hours, the fare is 2,043 RUB and more
Train: up to 6 trains per day, travel time is 15 hours and more, the fare is 1,062 RUB and more
Bus: travel time is 15 hours and more, the fare is 1,700 RUB and more
Car: travel time is around 20 hours
Regional Specific Features
The Samara Region is located in the southeastern part of European Russia. It is a major industrial, scientific and cultural center of Russia.
Samara is the capital of the Samara Region, with a population of > 1,000,000 people. It is one of the oldest Russian cities. It boasts a well-developed river tourism industry and often holds football competitions and musical festivals.
The climate is moderately continental, with cold winter, short spring, hot and dry summer, rather rainy and cool fall.
Average Temperature
-11.6 °С in January
+20.5 °С in July
Places Of Interest
Samara is situated on the bank of the Volga River. It is one of the world's longest rivers and the longest one in Europe.
The Samara Region has over 200 natural monuments, including national parks Samarskaya Luka and Buzuluk Pine Forest, I. I. Sprygin Zhiguli State Nature Biosphere Reserve.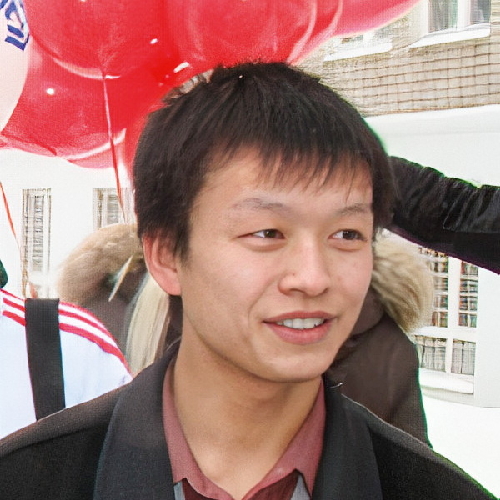 I came from China to study in Russia. I did not know the language and took preliminary courses at Samara State Medical University. But later, I chose the profession of a Russian language teacher and entered the Faculty of Philology at Samara State University of Social Sciences and Education. Of course, it is so interesting to know more about the traditions and culture of the country you've been living in for a long time. I have many friends who help me feel at home here. I speak Russian well already and know a lot about Russia. When I have free time, I like to walk along the embankment and go to the cinema. So I enjoy staying here.
8 university buildings, 3 comfortable dormitories
The library (> 1 million items)
SSUSSE History Museum named after Hero of the Soviet Union P. M. Ganyushin
Volga Region Archaeology Museum
Ethnography museum
D. N. Florov Zoological Museum
The Burevestnik sports and recreation center with a swimming pool, the Yunost sports and recreation camp
SSUSSE dormitory
The accommodation fee is 1,000 RUB per month.
Student Dormitory Council helps you adapt to the student environment for successful studying.
VK – @campussgspu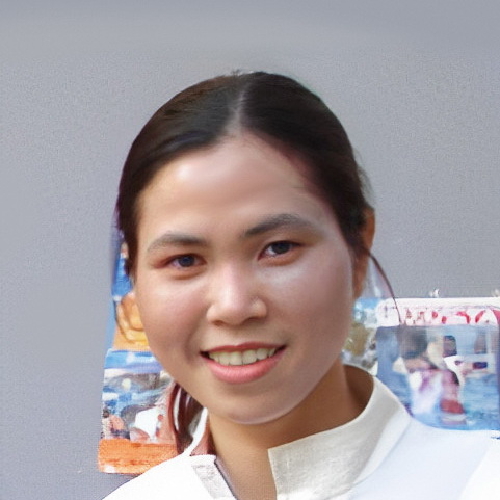 I decided to study in Russia because I want to speak Russian fluently and, of course, understand Russian culture. I've been living in Russia for 5 years already, and I like studying at the Faculty of Economics very much. At first, that was very difficult for me because I didn't know Russian. But now it is much easier, and I get only good and excellent marks. Thanks to my teachers of Russian, I can speak Russian rather well now. I have my favorite teacher who helps me learn the language and understand Russian culture and Russian people's traditions much better. Come to study here, learn this beautiful language, and get acquainted with this mysterious country.
Pham Thi Thuy Trang
Vietnam
Socialization And Adaptation
Consulting service that supports international students while they study and live in Russia and helps them resolve migration registration and control issues
Advisors from among university teachers and student volunteers, including final-year international students
Events
Annual student conferences, Russian language Olympiads
Russian language and culture days, festivals such as New Year, Christmas, Maslenitsa (Pre-Lenten festival), Russian Students' Day, Victory Day, Knowledge Day, festivals, Student Spring, Student Debut
Sports tournaments
Performances of SSUSSE international student creative teams at city and regional festivals
Psychosocial workshops, quests, discussions, questionnaire surveys, meetings with members of diaspora
Activities of student self-governance bodies, the student dormitory council, volunteer brigades
18.04.2021