Are you a HEI's international service specialist?
Would you like to participate in the international contest?
To participate, please fill in the questionnaire.

The questions are made up taking into account the evaluation of your professional skills, experience, career advancement, job functions, professional achievements and reputation.
If you get the positive results at Step 1, you will be awarded a certificate «Ready for cooperation. International level». Your victory will be a first step for your HEI towards the status «Informationally transparent HEI. International level». When HEI employees already have a «Ready for cooperation» certificate, the HEI can try its hand at participating in the next step of the international contest.
At Step 2 you should answer the questions that characterize the quality of your HEI's international activity. Having filled in the questionnaire and having got the positive results, feel free to proceed to Step 3 and obtain the status «Informationally transparent HEI.International level». At this step your answers are assessed by the jury experts. No arrangement fee is charged for participation in the first two steps of the project.
To participate in Step 3, you are to pay an arrangement fee to cover the expenses for awards and insignia and the contest committee's work.
Follow the instructions below
Register on the site or enter it.
Having registered on the site, you can use the service.
Fill in the Personal info section or skip this step if you have already filled it.
We need your personal data for issuing a certificate and for improving the quality of correspondence.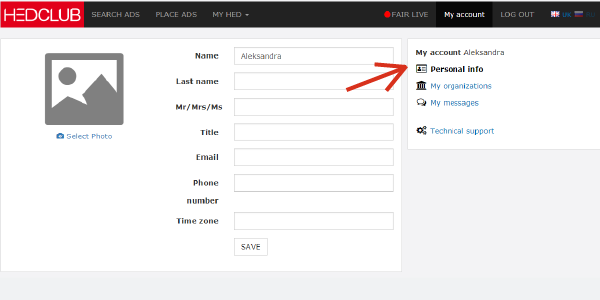 Create the profile of the organization you represent or select it if it has already been created. 
We need the information about your organization for issuing a diploma and for confirming your status.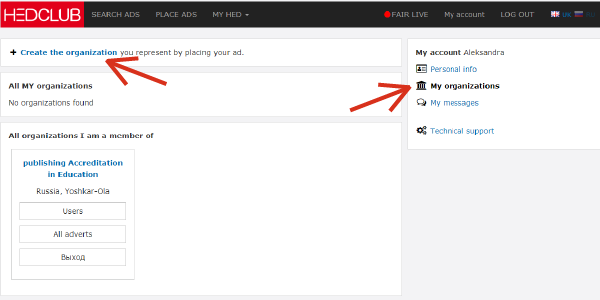 Press the Participate in the contest button.
Participation in the contest includes three consequent steps.