L'Université d'Etat de Baïkal. Campagne d'admission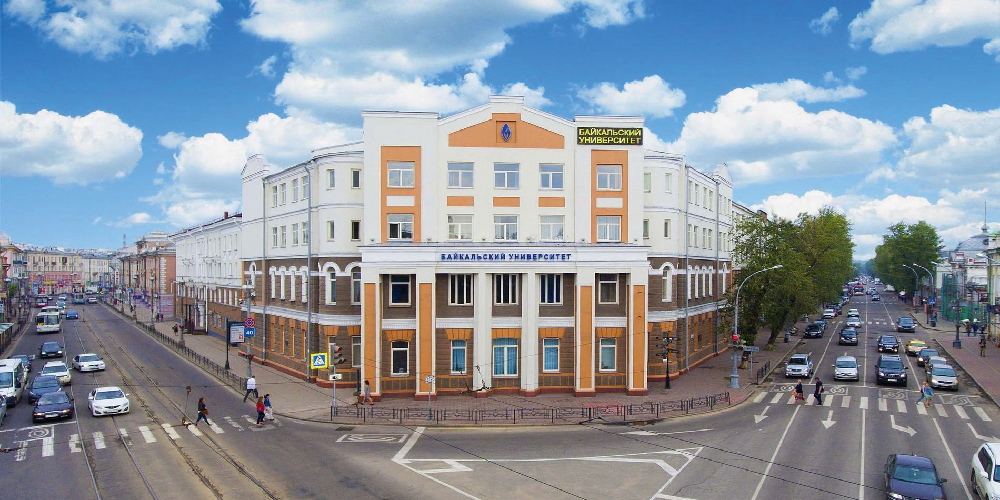 Les diplômés de l'Université d'Etat de Baïkal sont largement demandés sur le marché du travail russe et international. Les principaux partenaires commerciaux de l'Université sont les entreprises russes et internationales - employeurs, ainsi que les gouvernements municipaux, régionaux et fédéraux.
Frais de scolarité
Baccalauréat : 1 350 — 1 480 USD
Spécialité : 1 350 — 1 600 USD
Maîtrise :1 520 — 1 650 USD
Bourses et subventions
Tous les étudiants étrangers admis au budget dans les limites des quotas du Gouvernement de la Fédération de Russie étudient à l'Université d'Etat de Baïkal gratuitement et reçoivent une bourse mensuelle (pendant toute la période d'étude, quel que soit le succès du candidat)
1. Des bourses d'études de l'Université d'Etat de Baïkal
Bourse d'études du Conseil Scientifique de l'Université d'Etat de Baïkal
Bourse V.N. Doljnich
Bourse impériale
Bourse Yumjagiin Tsedenbal
Bourse S.V.Tchemesov
2. Bourses d'études municipales, régionales et fédérales
Bourse de la compagnie «Diamant»
Bourse «Alpha-chance»
Bourse du Fond V.I. Vernadskiï
Bourse du maire d'Irkoutsk
Bourse du Gouvernement de la Fédération de Russie
Bourse du Président de la Fédération de Russie
3. Subventions du Gouvernement de la région d'Irkoutsk, de l'Agence fédérale de la jeunesse , du forum international «Baïkal », ainsi que des subventions des programmes du Fonds pour la Promotion de l'Innovation « Intelligent » et «START».
Baccalauréat et spécialité
20 juin - demande de formation avec les documents nécessaires
12–21 juillet - examens d'entrée
10 juillet–30 septembre - fin de la réception des documents des ressortissants étrangers qui n'ont pas de résultats de l'examen unique d'Etat et qui reçoivent les résultats des tests d'entrée à l'université
5 août–9 septembre - admission aux places budgétaires*
30 août–30 septembre - admission aux places payantes**
Maîtrise
20 juillet - demande de formation avec les documents nécessaires
10 août - fin de la réception des documents
Cours de troisième cycle
20 juin - demande de formation avec les documents nécessaires
23–24 août - examens d'entrée
22 août–30 octobre - fin de la réception des documents
*À soumettre, avec la demande d'admission, (par tout moyen approprié), le certificat d'études original aux dates suivantes: études à temps plein et à temps partiel - jusqu'au 3 août; etudes par correspondance - jusqu'au 8 septembre.
**Aucun document éducatif original n'est requis pour l'inscription sur place.
Tous les documents (identité, éducation et autres documents) doivent être traduits en russe conformément à la procédure établie. Si nécessaire, le document doit avoir une apostille, une légalisation consulaire ou un certificat de reconnaissance scolaire.
Les étudiants étrangers peuvent étudier à l'université sur une base budgétaire (sur la base des raisons générales avec les citoyens de la Fédération de Russie - sur les résultats de l'examen unique d'Etat, des tests internes et de l'olympiade), dans les limites des quotas du gouvernement de la Fédération de Russie, ainsi que sur une base commerciale.
Les ressortissants étrangers en dehors de la Fédération de Russie peuvent, par décision de la Commission d'admission, être autorisés à passer les tests d'entrée à distance.
Сomité d'admission
Secrétaire responsable
Penzina Olga
+7 3952 5-0000-5
(la ligne de 8:00 à 22:00)
priem@bgu.ru
priem.bgu.ru
Irkoutsk, rue Lénin, 11, bâtiment 4, bureau 102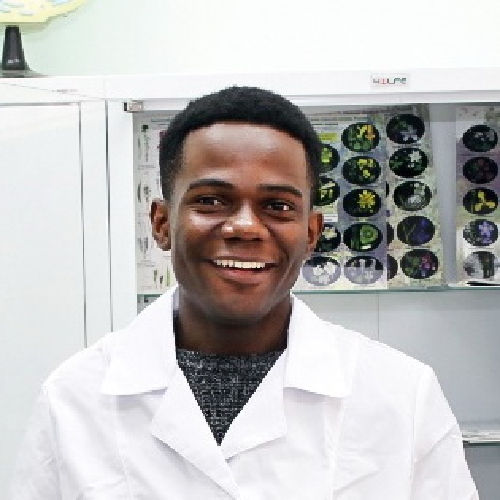 I always wanted to try studying abroad and gaining knowledge in a foreign language. That's why I applied to study in Russia for a Bachelor's program in Forest Management. Forestry specialists are in high demand in Congo. Soon I was given a place to study in my chosen field at BSU in Irkutsk. I really like studying at BSU. I've never regretted choosing forestry as a field I'd like to dedicate my life to. This program turned out to be a synthesis of scientific, engineering, economic and management disciplines. In my spare time, I go to the sports center located on the university's campus. It's very convenient because you don't have to waste your time and money on gyms and sports clubs in the city. I really enjoy real-life communication. I have a good, friendly relationship with Russian students. There was never any misunderstanding with anyone. During my studies, I gradually got used to Russian cuisine. I really like pancakes and pelmeni (meat dumplings). When I graduate and go back to Congo, I'll recall Siberia, Irkutsk and, of course, BSU with warm feelings.
Faculté préparatoire
Programme éducatif supplémentaire «Le russe comme langue étrangère (RCE)»
Objectifs du cours
Préparation à divers programmes de formation des bacheliers et des masters
Préparation à l'examen de certification d'État TRCE-I
Introduction au système éducatif russe
Immersion dans la langue russe, la culture et les traditions
Enseignement à temps plein et à distance.
Possibilités
Participation à des événements nationaux-culturels internationaux d'étudiants, fêtes, journées nationales: «Thé russe», «Nouvel an», «Festival littéraire-musical d'étudiants étrangers», «Maslenitsa», «Meilleure photo»
Excursions à la ville d'Irkoutsk, aux rives du lac sacré Baïkal, au museé limnologique, ethnographique, au musée d'art, aux théâtres et expositions. Pour l'enseignement à distance – visites-photos et visites virtuelles.
Participation à des compétitions régionales et de toute la Russie, olympiades, conférences, spartakiades étudiants
Possibilité de passer le test de certification d'État (TRCE) et d'obtenir un certificat confirmant le niveau de compétence en russe comme langue étrangère
Programmes du cours pour les citoyens étrangers ayant n'importe quel niveau de compétence en russe
Profils: linguistique, économique, culturel.
Temps: septembre - juin.
Formation de courte durée: 4-6 mois.
Formation de longue durée: 1,5 et 2 ans.
Une attention particulière est accordée à l'étude du style scientifique de la parole dans la direction choisie.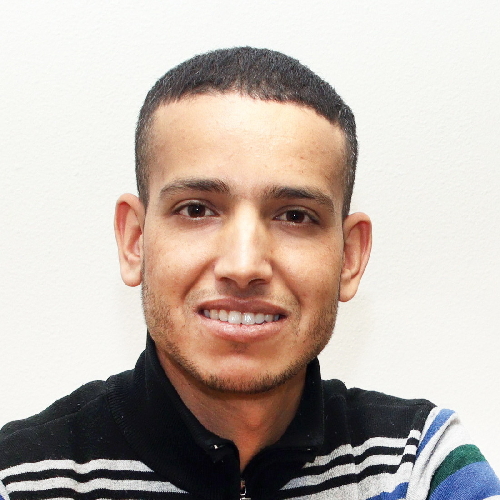 It was they who told me about Irkutsk university that provides high-quality training in the Global Economy program. I've always found it particularly attractive. Compared to the universities in European Russia, BSU offers affordable tuition fees, and the quality of education and the learning process implementation are none the worse. Although due to the coronavirus pandemic, we only have online classes this semester, it's very interesting for me to study at BSU. The university has a well-developed distance learning system, with high-speed Internet access on campus and in the dormitories. It's also worth mentioning that the BSU dormitories are very modern, they are located in the city center, not far from the main university building. I like Irkutsk and its proximity to Lake Baikal. In the summer, my friends and I went on a quad bikes tour around Baikal, and we had a lot of positive emotions and impressions. I think I'm very lucky to live and study in such a unique and beautiful place. After completing my Bachelor's degree, I dream of continuing my studies at BSU. Also, I'd like to set up my own business in Irkutsk.
Les conférences scientifiques sont des leçons fascinantes dans lesquelles les participants apprennent les professions futures et l'université sous une forme ludique. Les conférences sont données par les principaux professeurs de l'université et parfois par les étudiants eux-mêmes. En devenant un participant, vous acquérez de nouvelles connaissances et compétences qui peuvent être appliquées dans la pratique.
Conférence «Ecole de Sherlock Holmes»
Au programme: laboratoire judiciaire, salle d'audience, contrôle des douanes, centre de formation spécial, champ de tir interactif et plus.
Conférence «Tour du monde en 80 jours»
Au programme: rencontres avec des experts des domaines de l'économie mondiale, du tourisme, de la linguistique, de la sécurité économique. Vous parcourrez le monde, élargirez votre perspective sur les études de pays, apprendrez à apprécier l'environnement international, participerez à une quête en anglais, résoudrez des problèmes en logique.
Conférence «La porte d'entreprise»
Au programme: comment générer une idée d'entreprise, comment démarrer votre marque, comment organiser une entreprise de publicité, de quelle équipe vous avez besoin pour assembler pour votre entreprise, comment calculer une bonne finance, comment enregistrer votre entreprise.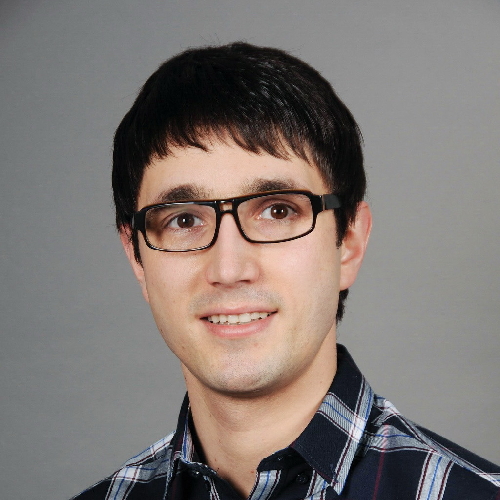 I've just completed my studies at BSU under the exchange program. My main place of study is the University of Potsdam (Germany), where I study Political Science, Economics, and Russian Studies. Unfortunately, it was impossible to enter Russia because of political decisions related to the coronavirus. So, the whole course was conducted online. This, of course, is not the same as being here. However, studying online at BSU was a great experience! What I liked most was my teachers' hospitability and interest in students. We were frank and open about everything. A Russian view on international economics and international politics is very interesting. Exchanging opinions on various subjects was really informative. I highly recommend Baikal University to everyone who is going to study in Russia! My Russian has improved a lot this semester, and I look forward to coming back to Irkutsk when the borders are reopened.
23.12.2020