Universidad Estatal de Cheliábinsk. Conocimiento
36
programas de bachillerato
13
programas de especialidad
16
programas de bachillerato
6
instituciones de investigación científica
5,000
estudiantes extranjeros
36
programas de bachillerato
13
programas de especialidad
16
programas de bachillerato
6
instituciones de investigación científica
5,000
estudiantes extranjeros
La Universidad Estatal de Cheliábinsk es una universidad clásica moderna, uno de los principales centros de investigación de los Urales del Sur. Brinda capacitación en diversos campos del conocimiento: matemáticas y ciencias naturales, ingeniería, tecnología y ciencias técnicas, humanidades, agricultura y ciencias agrícolas, ciencias sociales, educación y ciencias pedagógicas.
Sucursales
Sucursal de Miass
Sucursal de Troitsk
Sucursal de Kostanay, República de Kazajstán
Официальный сайт
VK – @csu76
Instagram – @csu.ru (Meta is recognized as an extremist organization in Russia)
Facebook – @csu76 (Meta is recognized as an extremist organization in Russia)
Twitter – @csu76
Youtube – @ChelGuVideo
Tasas de formación en ruso
Licenciatura 1,660 – 1,920 USD
Especialidad 1,660 – 1,920 USD
Maestría 1,780 – 2,040 USD
Postgrado 2,090 – 2,200 USD
Programas de maestría en inglés
Radiofísica 2.140 USD
Informática fundamental y tecnologías de la información 2.760 USD
Económicas 2.350 USD
> 1.100 plazas subvencionadas
CSU es la líder de la región de Cheliábinsk en términos de calidad de admisión a la educación por contrato, según promedio de EEU.
Documentos de admisión
Escaneo de un pasaporte extranjero, válido por más de 18 meses a partir de la fecha de entrada prevista al territorio ruso.
Escaneo del certificado de estudios / diploma de formación previa
Comité de registración
+7 351 799-70-01
+7 900 073-30-49 (Viber, WhatsApp, Telegram)
abit@csu.ru
VK – @dod_csu
Facultad preparatoria
Preparación de ciudadanos extranjeros y apátridas para el dominio de programas profesionales en ruso – 1.310 USD.
Perfiles de aprendizaje
Humanitario
Ciencias naturales
Biomédico
Técnico
Económico
Al finalizar el curso, se emite un certificado que le permite ingresar a la universidad.
Al finalizar los cursos preparatorios, la universidad ofrece un programa de grado "Educación Pedagógica (con dos perfiles)" – 1.660 USD.
Los estudiantes podrán aprender ruso e inglés a un alto nivel y convertirse en profesores de idiomas extranjeros.
Las clases con estudiantes de idioma ruso en el primer año comienzan en el nivel B1.
Departamento de ruso como lengua extranjera (RLE)
Costo de los cursos de RLE
módulo A1 – 210 USD
módulo A2 – 280 USD
módulo B1 – 490 USD
módulos A1 - B1 – 930 USD
Jefe de departamento Nadezhda Alexándrovna Vedyakova
+7 351 799-70-28
clp@csu.ru
VK – @russiancsu
Facebook – @russiancsu (Meta is recognized as an extremist organization in Russia)
Instagram – @russiancsu (Meta is recognized as an extremist organization in Russia)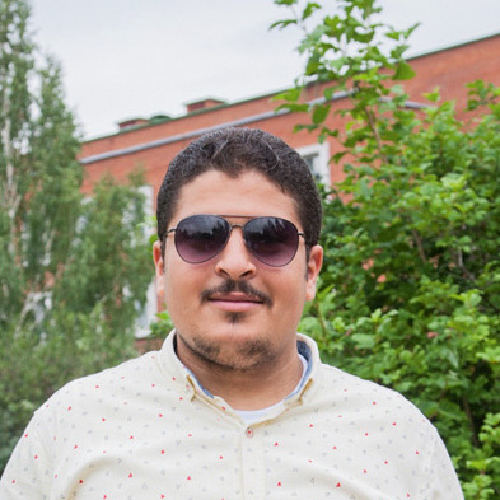 In the beginning, I chose CSU and Chelyabinsk by chance – I just wanted to study Russian. I chose CSU to pursue my Bachelor's degree because I liked the university and preparatory courses. I advised all my Egyptian friends to apply to CSU. I did it because our teachers were ready to cooperate. Both Nadezhda Aleksandrovna (our leading teacher) and other teachers explain the course content well. The migration center plays a crucial role in student adaptation. Many Russian students become our friends and help us find out more about the city we live in, the Russian culture.
Soliman Mahmoud Mohamed Farag
Egypt. First-year student
Educación según estándares mundiales
El Suplemento Europeo al Diploma cumple con los estándares de la Comisión Europea, el Consejo de Europa y UNESCO-CEPES y brinda la oportunidad de trabajar en una especialidad en el extranjero después de un procedimiento de reconocimiento abreviado.
Cooperación con las principales universidades extranjeras y organizaciones internacionales (Asociación Euroasiática de Universidades, Asociación Internacional de Universidades de la UNESCO y Asociación de Universidades Clásicas de Rusia)
Entre los profesores: científicos, empleadores y hablantes nativos.
Empleadores, estudiantes y educadores de diferentes países notan el alto nivel de programas educativos, fondos para el aula, actividad científica activa, amplias relaciones internacionales y movilidad de estudiantes y profesores de CSU.
Departamento de Cooperación Internacional
Formalización de la invitación
Registro de migración
Registro de seguro médico
Registro en la residencia
Asistencia para obtener el reconocimiento de la educación.
Jefa
Nuria Rafisovna Arnautova
+7 351 799-72-16
international@csu.ru
VK – @csu.international
Instagram – @csu.international (Meta is recognized as an extremist organization in Russia)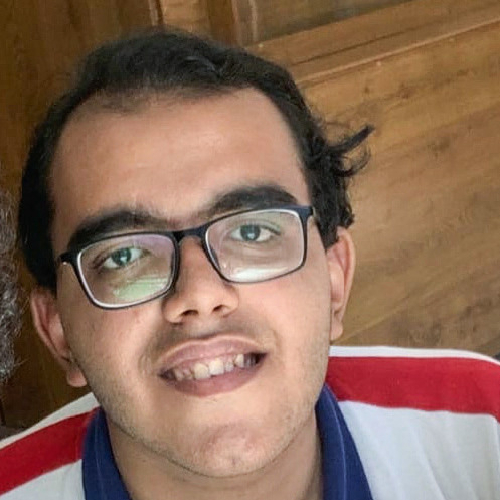 I chose Chelyabinsk because I thought that this city was small and living in this city would be easy. I really liked my preparatory courses. We studied not only Russian but also other subjects such as chemistry, biology, physics. I liked our teachers most of all. They explained all the information to us in a good and interesting way. I decided to pursue my studies at CSU. Here I have friends and the opportunity to learn a lot of new things. I hope that I'll master Russian, English and German languages during my study in Russia to speak fluently with different people.
Abdelmoniem Mohamed Hassan Ali Mohammed
Egypt. First-year student
Cooperación con empleadores
Desarrollo de programas educativos
Actividades docentes
Trabajo sobre casos reales
Práctica en empresas
Reclutamiento durante la formación.
Empleo
Socios estratégicos
Centro estatal de misiles "Oficina de diseño del académico V. P. Makeev"
Centro Nuclear Federal Ruso - Instituto de Investigación de Física Técnica de toda Rusia del E. I. Zababakhin
Ciencia en la universidad
La ciencia en CSU es una parte integral del proceso educativo, donde los maestros involucran a los estudiantes desde el primer año. Nuestros científicos descubrieron Arkaim (un asentamiento de la Edad de Bronce), fueron los primeros y más detallados en estudiar el meteorito de Cheliábinsk y lograron otros éxitos en la ciencia mundial.
Arkaim y sus alrededores son un área cultural y natural especial que atrae a miles de personas cada año.
Infraestructura
Residencias
Bibliotecas
Cantinas y bufés
Sanatorio preventorio
Centro de coworking
Incubadora de empresas
Jardín Botánico
Club deportivo
Centro de creatividad estudiantil
Centro de medios
Centro de recreación "Parus"
Club de turismo "Salamandra"
Pista de esquí sobre ruedas
Campo de fútbol sala
Pista de patinaje
Se están construyendo un gimnasio con piscina y un estadio, y un escenario con anfiteatro.
Residencia
A los estudiantes extranjeros se les proporciona un lugar en una cómoda residencia. Las habitaciones están ocupadas por 2-3 personas. Cuesta 49 USD por mes.
Si lo desean, los estudiantes extranjeros pueden alquilar un apartamento. El alquiler de un apartamento de una habitación en Cheliábinsk es desde 150 USD por mes.
Seguridad
En el territorio de la universidad y la residencia, la seguridad está de guardia las 24 horas. La entrada a la universidad y la residencia sólo es posible con pases y carnés de estudiante.
28.10.2021