Maestría. Preparación avanzada en el área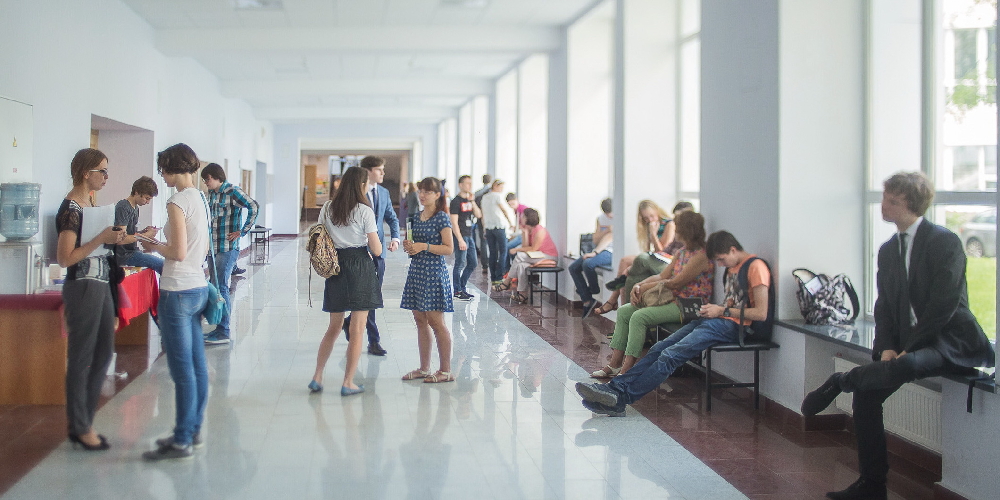 Conocimiento completo de una especialización específica.
La formación tiene una duración mínima de dos años y prevé la preparación del estudiante para las actividades de investigación.
Los graduados (para ellos, esta es la segunda etapa, la formación es gratuita) y los especialistas (sólo de forma remunerada) pueden inscribirse en los programas de maestría.
Los estudiantes son admitidos en base a los resultados de los exámenes de ingreso, competencia de portafolios.
Lea más en la quinta edición de Higher Education Discovery.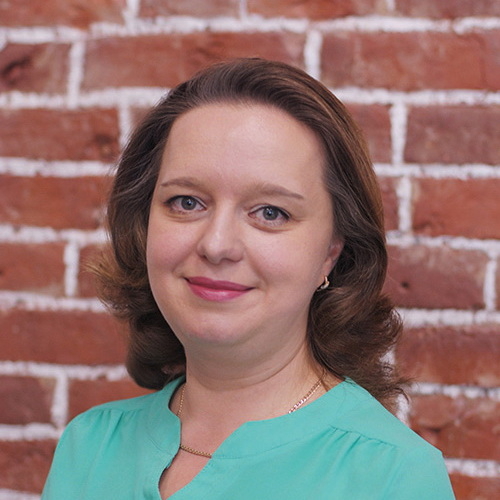 Some students are clear about their major. And, if they feel confident about their further career, it's hardly worth advising them to change this decision radically. It's rather strange to recommend a person wishing to be a doctor that they apply to an engineering university. However, if students choose between universities, we can recommend that they be guided by rankings. Secondly, in current conditions, we can advise them to choose a university where they will have more opportunities for self-fulfillment and an individual development path. In this case, students can participate in international exchange, choose subjects that will come in handy for their development, and supplement their study program.
Aliya Bagautdinova
Head of the Department of Academic Affairs, ITMO University
Con todas las ventajas de estudiar un grado, este nivel de educación superior no aporta conocimientos altamente especializados. Por lo tanto, la mayoría de los estudiantes continúan sus estudios y obtienen un título de maestría. La educación en el programa de maestría le permite profundizar la especialización en el área elegida.
Al elegir los programas de maestría, vale la pena estudiar detenidamente el potencial de investigación de la universidad. Después del grado, puede mirar con atención la maestría de otra universidad. Además, se puede completar un grado en una profesión y una maestría en otra. Por ejemplo, si después de cuatro años de estudio quedó claro que te interesan no sólo las materias técnicas, sino también las humanidades o viceversa.
Los egresados defienden su trabajo final (tesis de maestría), tras lo cual se emite un diploma y se otorga el título de "Máster". Los egresados de la maestría tienen derecho a la actividad profesional y pueden continuar su educación de postgrado.
La contratación de egresados ​​del programa de maestría no genera problemas, ya que los empleadores están interesados ​​en contratar egresados ​​con el más alto nivel de formación profesional. La maestría es reconocida y apreciada por empleadores de Rusia, Europa y Estados Unidos.
Según un estudio realizado por expertos de la Escuela Superior de Economía, los egresados del programa de maestría rusa ganan entre un 5 y un 21% más que los de grado. También resultó que los hombres con maestría tienen entre un 3 y un 8% más de posibilidades de encontrar su primer trabajo que los de grado. Entre las mujeres, la diferencia es del 10-16% a favor de los egresados ​​de la maestría.
Young people choosing a Master's program now ask plenty of questions. They don't formalize their choice but strive to learn about the opportunities offered by the program and the experience they will gain pursuing it.
Anton Gopka
Dean of Faculty of Technological Management and Innovations, ITMO University
Especialista Vs Maestría
A pesar de que la formación de un especialista (a partir del tercer año) y una maestría prevé la especialización, difieren en las calificaciones asignadas. Por ejemplo, si el diploma de un especialista indica una calificación amplia "Psicólogo", entonces en una maestría hay una especialización más concreta "Asesoramiento psicológico en educación", "Consejero familiar y psicoanalista", "Psicología clínica". El especialista recibirá la calificación "Física" y el maestro - "Física y tecnología nuclear", "Física técnica", "Radiofísica", "Electromecánica" y otros. Aunque en la práctica se puede encontrar un máster con amplias titulaciones, como "Educación Pedagógica", "Historia", "Economía", etc.
Un diploma de especialista en Rusia equivale a una maestría, pero en el extranjero es probable que se cuente como un grado.
El diploma de especialistas formados en universidades que se incluyen en los rankings universitarios internacionales no pierde valor y es reconocido por empleadores y universidades extranjeras.
28.10.2021