Programas de la Universidad Estatal de Baikal con vistas al futuro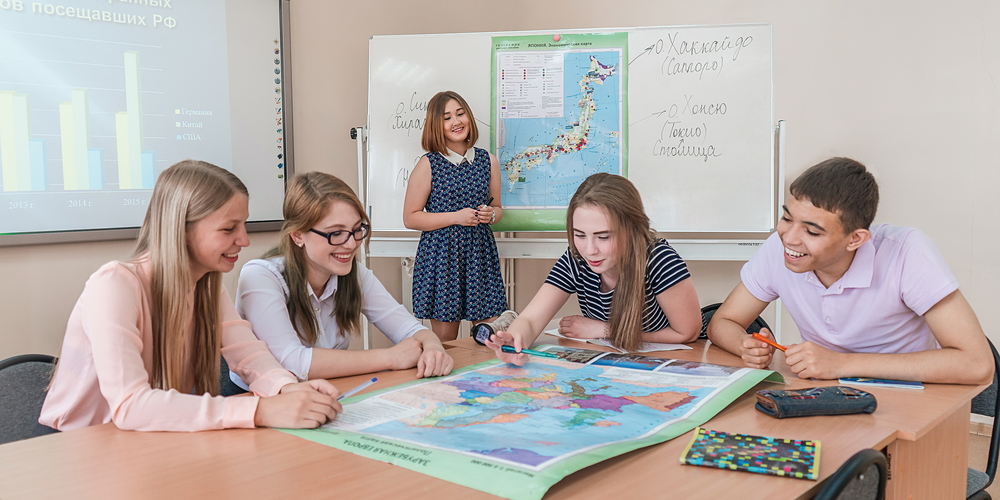 Los graduados y especialistas de cualquier rama, con o sin experiencia laboral, jóvenes de diferentes países, centrados en el desarrollo de su carrera en un entorno global, pueden continuar su formación mediante los programas de máster en lengua inglesa "Banking and Finance" y "International Management" de la Universidad Estatal de Baikal.
Los cursos se imparten en formato de clases tradicionales, debates y estudios de casos. Los estudiantes trabajan en los proyectos en equipo y participan en conferencias. El programa "Banking and Finance" ofrece la posibilidad de obtener dos diplomas.
Las competencias en materia de toma de decisiones empresariales, su justificación financiera, el desarrollo de la estrategia y táctica empresarial, la comprensión de los retos para los negocios internacionales, el sistema bancario, las peculiaridades de la ejecución de proyectos internacionales hacen que los egresados sean demandados en:
empresas de consultoría, financieras, de inversión, de fabricación y de servicios, incluyendo las extranjeras
empresas innovadoras - parques tecnológicos, incubadoras de empresas
fondos y organizaciones internacionales
organismos gubernamentales involucrados en contactos y proyectos internacionales
Los egresados pueden solicitar programas de doctorado PhD en universidades extranjeras y cursar estudios de postgrado en universidades rusas
Eligiendo el grado de Economía con perfil de Economía Mundial en la Universidad Estatal de Baikal , se podrá adquirir conocimientos económicos esenciales, dominar dos lenguas extranjeras y convertirse en un experto en la actividad económica exterior.
Características del programa
Estudio de dos idiomas extranjeros a elección: inglés, alemán, francés, chino
Programas de doble titulación:

Universidad de la Costa Azul, Francia
Universidad de Economía y Negocios Internacionales de Beijing, China
Universidad Politécnica de Shenyang, China
Los egresados trabajan con éxito tanto en Rusia como en el extranjero: en China, Japón, la República de Corea, Canadá, Francia, Alemania, España y Estados Unidos. Son muy valorados en empresas internacionales, autoridades, bancos, departamentos internacionales de las empresas financieras e industriales, aseguradoras y de inversión, autoridades aduaneras y en las empresas de todos los sectores de la economía de Rusia.
17.12.2021