Universidad Estatal de Baikal. Carrera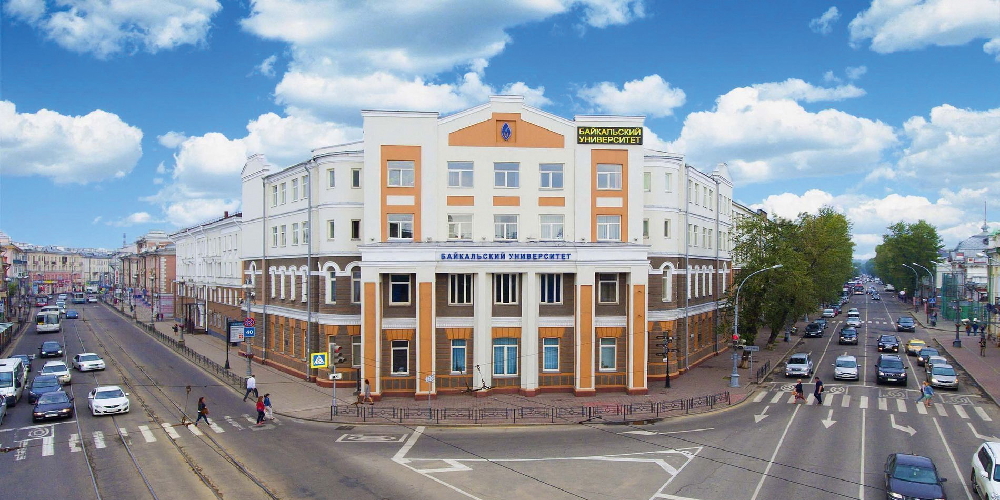 ¿Planeas estudiar en Rusia? ¿Quiere ser un gerente de clase alta, para ocupar puestos de gerente en una de las principales empresas rusas y extranjeras? ¿Quiere vivir y estudiar en una universidad moderna, en un agradable entorno multinacional?
Elija la Universidad Estatal de Baikal, una de las organizaciones educativas más sólidas de Rusia en el ámbito del derecho, la economía y la gestión, un centro de atracción para estudiantes extranjeros, un eslabón clave en la educación con orientación internacional.
bgu.ru
Tour virtual
VK - @vkbaikalgu
Instagram - @baikaluniversity (Meta is recognized as an extremist organization in Russia)
Twitter - @BaikalGU
Telegram - @abiturientBGU_bot
Tasas de formación por año
Licenciatura 680 - 1480 USD
Especialidad 680 - 1600 USD
Maestría 790 - 1650 USD
Normas de admisión para ciudadanos extranjeros
Número de puestos de cuota para ciudadanos extranjeros
55 - Facultad preparatoria
90 - Educación superior (licenciatura, especialidad, maestría, postgrado)
Comité de registración
Olga Pénzina
+7 3952 5-0000-5 (de 8:00 a 22:00 horas)
priem@bgu.ru
Irkutsk, calle de Lenin, edif.11, port. 4, oficina. 102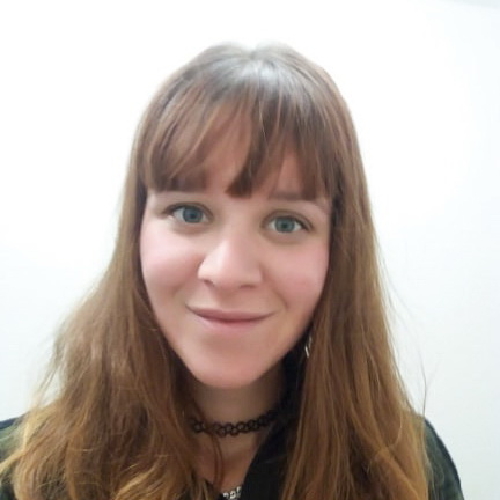 In 2019, I came to Russia to continue my studies at Baikal State University, located in the beautiful city of Irkutsk. I chose BSU because I heard a lot of good comments about the city and university from my teachers in Germany. I wanted to improve my Russian, so I attended a lot of various lessons during the first semester, including the Russian language practical course, introduction to linguistics, and many other disciplines. The International Faculty and BSU have a great atmosphere: all students and teachers are friendly, open-hearted, and always ready to help with anything. I am so happy that I visited Russia, Siberia and studied the Russian language and culture with native speakers.
Julia Kromp
Germany, University of Potsdam, Master's student. BSU trainee under the GoEast Scholarship program
Las áreas de formación más demandadas
Economía
Relaciones Internacionales
Lingüística
Jurisprudencia
Turismo
Periodismo
Comercio
Informática aplicada
Informática de negocios
Gestión
Programas de doble titulación
Programas ruso-chinos Lingüística, Economía, Comercio, Gestión
Shenyang Universidad Politécnica
Universidad de Economía y Comercio Exterior
Instituto de Manchuria de la Lengua Rusa
Programa ruso-austriacoBanking and Finance
Universidad de Ciencias Aplicadas de Viena
Programas ruso-franceses Economía Mundial, Finanzas Internacionales
Universidad de la Riviera Francesa
Programas maestros en ingles International Management, Banking and Finance
Direcciones de investigación científica
con un alto grado de desarrollo en la Universidad Estatal de Baikal
Problemas de la formación de los ingresos estatales.
Problemas de gestión de sistemas económicos de diferentes niveles de complejidad.
Economía sectorial y regional
Economía y organización del emprendimiento
Política industrial y de infraestructura
Desarrollo innovador y tecnología de la información
Previsión y regulación macroeconómica
Sistema financiero, mercados financieros y estímulo a la inversión
Ecología de la gestión de la naturaleza y protección del medio ambiente
Problemas reales del desarrollo de la economía mundial
Métodos de análisis de sistemas y procesamiento de información
Categorías del lenguaje y cognición
Nuevas tecnologías de la industria metalúrgica y de fundición
Nuevos materiales metálicos y compuestos, tecnologías para suproducción.
Conferencias científicas
Escuela Sherlock Holmes
Alrededor del mundo en 80 días
La puerta al emprendimiento
Los participantes de una manera lúdica se familiarizan con las futuras profesiones y la universidad. Las salas de conferencias están a cargo de los principales profesores de la universidad, a veces los propios estudiantes.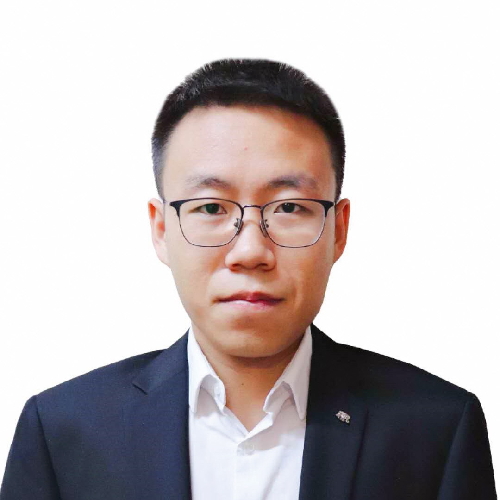 Our group had 11 Chinese students majoring in Linguistics. All of them successfully graduated, four with an honors degree, including me. In 2020, I won the International Student of the Year at BSU annual contest, and I am still delighted with it. It's a double achievement to become the best in a country with the culture, language, mindset, and traditions different from those in China. I am so grateful to all teachers at the BSU's International Faculty for the knowledge they gave us. All of us remember BSU and miss our student life in Irkutsk! We wish the university success and prosperity and want the teachers to be healthy and happy.
Qi Qi
China. Bachelor graduate of the BSU's International Faculty with a degree in Russian as a Foreign Language
Perspectivas de carrera
Los graduados de la Universidad Estatal de Baikal tienen una gran demanda en el mercado laboral ruso e internacional, durante muchos años han trabajado con éxitoenempresasindustrialeslíderes de la región, compañías de segurosrusas, bancos, organizacionesfinancieras.
Compañías: Rosneft, Ferrocarrilesrusos, Rosgeologia, RUSAL
Empresas: Gazprom Dobycha Irkutsk, Irkutskenergo, Compañía petrolera de Irkutsk, Planta de aviación de Irkutsk - una sucursal de Irkut Corporation, Vodokanal, Agencia Regional de Tasación de Empresas, Aeropuerto internacional de Irkutsk
Compañías de seguros: SOGAZ, AlfaStrakhovanie, Seguro de vida Sberbank, Ingosstrakh, RESO-Garantia, Rosgosstrakh, VSK, Consent, Capital Life, Seguro de vida
Bancos rusos: Sberbank, VTB, Gazprombank, ALFA-BANK, Rosselkhozbank, Otkritie, Raiffeisenbank
Organizaciones financieras: empresa financiera minera, club de inversiones "A", FINAM-Irkutsk, Finexpert, sucursal de BCS Premier en Irkutsk, Otkritie Broker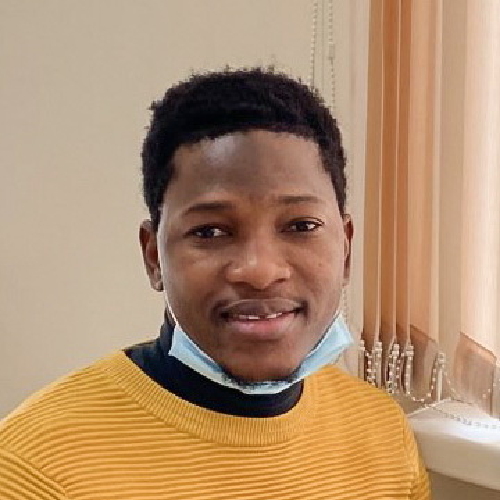 I came to Russia to pursue my Master's degree in Linguistics. First, I had to take a course at the preparatory faculty to learn Russian, and then I became a Master's student. I chose Baikal State University, firstly, because it ranks high among Irkutsk universities. Secondly, the quality of university education at all levels impressed me greatly. I am seriously considering pursuing a PhD degree, which will make me a unique top-ranked professional in my country!
Ibrahima Sori Kamara
Guinea. Master graduate of the BSU's International Faculty with a degree in Theory and Methods of Teaching Russian as a Foreign Language
Centro Regional de Promoción del Empleo
Orientación profesional y empleo de estudiantes y egresados de la universidad.
Desarrollo e implementación de proyectos y programas orientados a la promoción del empleo.
Interacción con empresas, organizaciones, instituciones, órganos del servicio de empleo, administración municipal
Adaptación de jóvenes profesionales
Análisis de la efectividad del empleo
El centro interactúa activamente con las divisiones estructurales de la universidad. Todas las vacantes entrantes se envían a los departamentos para informar a los estudiantes. Además, todas las vacantes se publican enel sitio web del centro, en las redes sociales VK e Instagram.
Se llevan a cabo varios eventos de manera continua: capacitaciones, conferencias invitadas, reuniones en línea con los reclutas.
30.06.2021