L'Université nationale d'Etat de recherche de Belgorod. Admission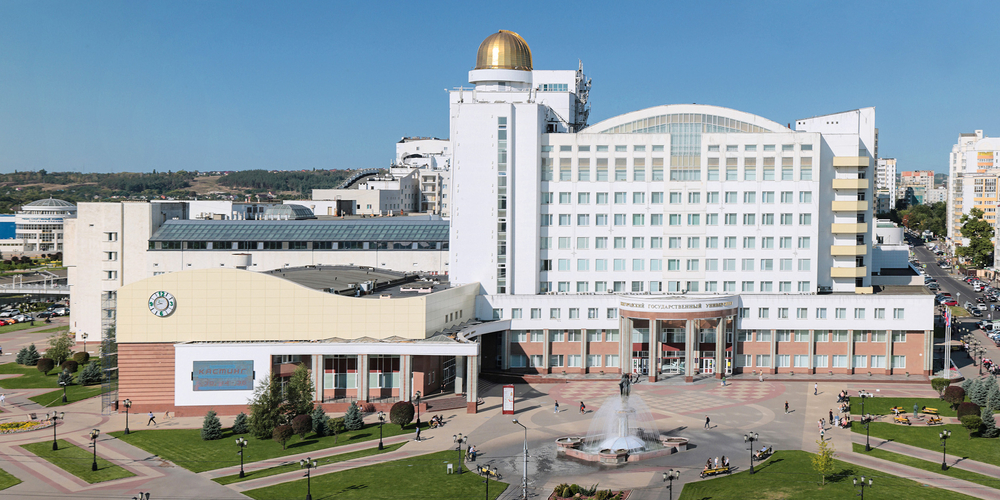 2
instituts de recherches scientifiques
45
centres et laboratoires de recherche
54
domaines de la recherche scientifique
3,800+
étudiants de 98 pays
2
instituts de recherches scientifiques
45
centres et laboratoires de recherche
54
domaines de la recherche scientifique
3,800+
étudiants de 98 pays
Formation de spécialistes de haut niveau dans les domaines des sciences naturelles, humanitaires, techniques, pédagogiques et médicales. Dans le processus d'éducation, les étudiants sont impliqués non seulement dans les activités scientifiques, mais aussi dans la mise en œuvre de projets commerciaux.
La formation continue commence par la formation pré-universitaire et se poursuit dans le développement du personnel scientifique en études supérieures et doctorales.
Dans la structure
Institut d'ingénierie et de technologies numériques
Institut de pharmacie, chimie et biologie
Institut de droit
Institut médical
Institut pédagogique
Institut de la communication interculturelle et des relations internationales
Institut des sciences de la terre
Institut d'économie et de gestion
Institut des sciences sociales et des communications de masse
École de médecine
École d'ingénieurs
Succursale de Stary Oskol de l'Université nationale de recherche de Belgorod
bsuedu.ru
VK – @beluniversity
Instagram – @media_bsu (Meta is recognized as an extremist organization in Russia)
Facebook – @Belgorod.State.University (Meta is recognized as an extremist organization in Russia)
Telegram – @bsuedu
Frais de scolarité par année
Programmes d'enseignement supérieur 2 380 – 4 900 USD
Faculté préparatoire 1 800 USD
Avantages
Large gamme de programmes de formation et d'éducation, enseignants hautement professionnels, excellent matériel et base technique
Recherche unique de classe mondiale en physique, mathématiques, chimie, biologie, médecine, géographie, géologie, minéralogie et ingénierie
Formation pratique, possibilité de participer à des projets commerciaux
Études profondes de langues étrangères, stages à l'étranger
Bourses de recteur supplémentaires pour les meilleurs étudiants
Excellentes conditions pour le sport et la créativité, les loisirs et le bien-être
Préparation des candidats étrangers en russe sur les profils: «Humanitaire», «Économique», «Ingénierie», «Sciences naturelles» et «Médical-biologique»
Inclusion des étudiants internationaux dans les programmes conjoints
Cours de russe comme langue étrangère (y compris les cours en ligne)
Programmes de formation: «Particularités du travail avec les étudiants étrangers en tenant compte de leurs caractéristiques nationales», «Russe comme langue étrangère», «Russe moderne»
École d'été internationale
28
programmes éducatifs conjoints
26
programmes de double diplôme
28
programmes éducatifs conjoints
26
programmes de double diplôme
Programmes de double diplôme
Baccalauréat (2+2)
«Biotechnologie», Université de Dezhou, Chine
Maîtrise
«Philologie romano-germanique», Université Saint-Cyrille-et-Méthode de Trnava, Slovaquie
STEM Teacher Training pour les enseignants du primaire et du secondaire soutenu par Erasmus+
Domaines de formation
Soins médicaux et dentaires
Économie
Pharmacie
Relations internationales
Formation pédagogique
Journalisme et communication dans les médias
Jurisprudence
Écologie, géologie appliquée, exploitation minière
Programmes en anglais
Baccalauréat
Spécialité
Maîtrise
Écologie et gestion de l'environnement
Économie
Mathématiques
Phisique
Science et technologie des matériaux
Tourisme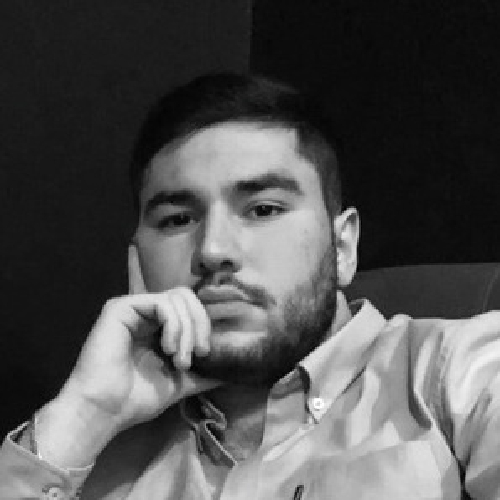 I entered BelSU on my acquaintances' recommendations, and I chose this faculty because I have a good command of English. It trains future teachers, translators and interpreters. We started studying major subjects in the first semester. We have professional and friendly teachers. As to technical facilities, we have everything we need. I live in dormitory № 1. Living conditions are excellent. Student dormitories at BelSU are among the best in Russia. The campus has various sports grounds, including a soccer field, a basketball and volleyball court, a sports ground with sports equipment and pull-up bars. BelSU always holds various sports competitions. I'd advise future first-year students to progress in the areas they like. Don't follow other people's advice on where you should go and what you should do, if that's not interesting to you!
Avetis Grigoryan
Uzbekistan. The second-year student at the Faculty of Foreign Languages of the Institute of Pedagogy, majoring in English and History
Entrée de budget
Paperasse
Passeport et sa copie avec traduction certifiée en russe
Original et copie du document éducatif avec traduction notariée en russe
Certificat de reconnaissance de l'éducation étrangère
Certificat médical 086-Y (pour les étudiants entrant dans une certaine liste de spécialités)
2 photos 3×4 cm
Si nécessaire, les documents éducatifs doivent être légalisés conformément à la procédure établie.
En entrant à l'université, les candidats étrangers peuvent passer la procédure de reconnaissance des documents éducatifs au centre régional éducatif-méthodique «Centre d'experts pour l'évaluation des documents éducatifs étrangers» de l'Université nationale de recherche de Belgorod
Coût de la procédure 3 800 RUB
Dmitri Sergeïevitch Srybny
Administration de la coopération internationale
+7 4722 30-10-82
inter@bsu.edu.ru
Le comité d'admission
21.02.2022