Universidad Técnica Nacional de Investigación de Irkutsk. Adaptación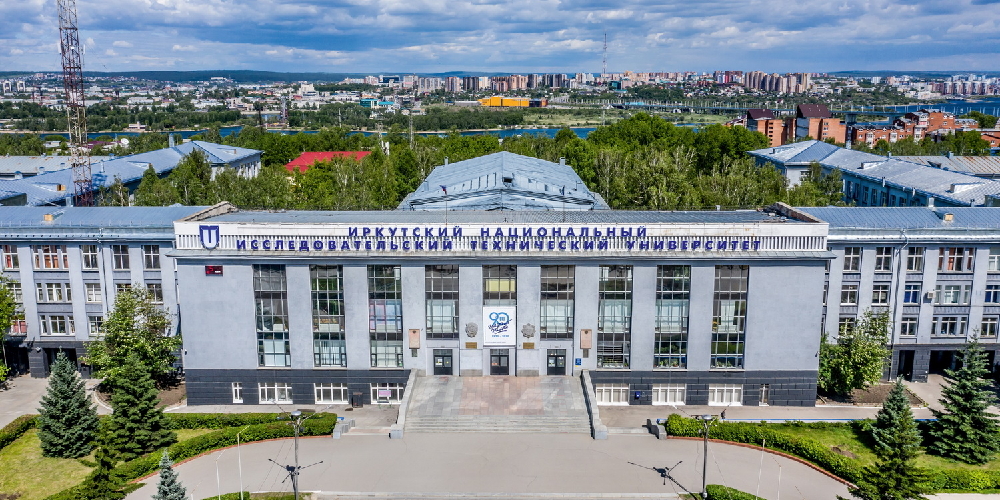 ¿Está buscando una universidad moderna en Rusia, donde enseñen profesores de diferentes países del mundo, donde pueda hacer prácticas mientras estudias, donde estudiantes de todo el mundo estén unidos por un ambiente amigable?
Ingrese a la Universidad Técnica Nacional de Investigación de Irkutsk (INRTU). Aquí puede obtener no sólo un conocimiento profundo de su especialidad, sino también hard y soft skills necesarias, que le darán una ventaja a la hora de buscar trabajo.
¡Qué no se demore en solicitar!
Hasta el 20 de agosto para programas en inglés y facultades preparatorias
Hasta el 20 de julio para programas en ruso
Documentación para la primera etapa de admisión
Pasaporte extranjero en forma digital
El certificado / diploma y transcripción con calificaciones en forma digital
Información completa sobre programas, descuentos, el proceso de inscripción en la Web oficial.
Tasas de formación por año
Programas en ruso:
Licenciatura 112.000 — 154.000 RUB
Maestría 173.000 — 209.000 RUB
Postgrado 90.000 — 107.000 RUB
Programas en inglés:
Licenciatura 200.000 — 220.000 RUB
Maestría 200.000 — 230.000 RUB
Ventajas de estudiar en INRTU
Inscripción sin certificado SAT, GPA, IELTS, TOEFL
Programas de idioma inglés, programas de doble titulación
Suplemento europeo al Diploma de INRTU
Campus universitario seguro
Proporcionando residencias para todos los estudiantes extranjeros, el costo de vida es de 550 a 7,000 rublos / mes
Viajes de intercambio académico a Polonia, Alemania, China y otros países
Posibilidad de un empleo formal mientras estudia
Gastos mensuales en Irkutsk 12.000 — 18.000 RUB
¿Cómo llegar a Irkutsk en avión?
Varios vuelos directos salen de Moscú a Irkutsk todos los días. Tiempo de viaje 5,5 horas, precio del billete desde 13.000 RUB.
¿Me encontrarán en el aeropuerto?
Nuestro Centro de Servicios Internacionales recibe a todos los estudiantes internacionales desde el aeropuerto / estación de tren en un cómodo autobús y ayuda a acomodarse en la residencia universitaria.
¿Podré obtener ayuda con el papeleo y el seguro médico?
El Centro de Servicios Internacionales ayuda a comprar un seguro médico y redactar todos los documentos relacionados con el registro, las visas y también ayuda a los estudiantes en el banco o la policía si fuera necesario.
¿Cómo se garantiza la seguridad en el territorio de la universidad?
Todos los objetos de INRTU tienen control de acceso, videovigilancia, está prohibido fumar y beber bebidas alcohólicas, el servicio de seguridad está de guardia las 24 horas.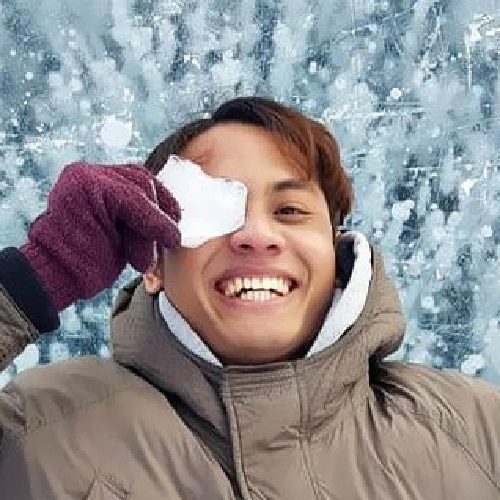 When I came to Irkutsk, I knew nothing, indeed. I didn't even know how to write the Russian alphabet. But as time passed, I began to understand and speak Russian. I used to believe that Russian people were a little unfriendly compared to my compatriots in Indonesia. But I made a lot of friends soon. All of them are nice and frank, and they can keep any conversation going. I am grateful to INRTU for helping students adapt to a new environment. All the teachers try to help and unite us with our fellow students.
Ario Afiq Sukma
Indonesia. The preparatory faculty graduate
Infraestructura
Campus, sanatorio-preventorio
Instituto Baikal BRICS: Educación de habla inglesa de alta calidad en el este de Siberia
Centro de formación y entrenamiento para empresas de petróleo y gas, centro de nanotecnología de Baikal, parque tecnológico con incubadora de empresas
Residencias
19 residencias modernas de tipo seccional o corredor
Disponibilidad de plazas de residencia para todos los estudiantes extranjeros.
El costo de vida en una residencia es de 550 a 7,000 rublos por mes.
Distancia de la residencia a la Universidad, 10 minutos a pie
Si desean, los estudiantes extranjeros pueden alquilar un apartamento cerca del campus.
Alquiler de un apartamento de una habitación en Irkutsk - ≈15,000 RUB por mes.
Temperatura media
-20 °С en enero
+24 °С en julio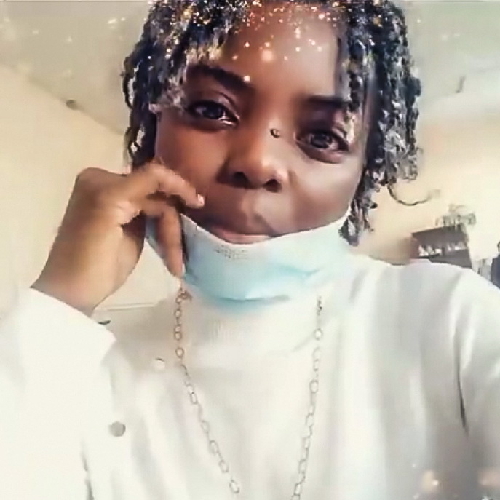 I'd advise international students, who want to find new friends in a foreign country, to join some hobby club. Doing something fascinating, such as dancing or singing, you can meet a lot of interesting and gifted people, socialize with them, and just have fun together. Four months after I came to INRTU, I started doing ballroom dancing and found a lot of new friends.
Sindy Mafina
Congo. The first-year student at the School of BRICS
Adaptación de estudiantes extranjeros
Los estudiantes rusos voluntarios se convierten en los primeros amigos y asistentes de los extranjeros desde el mismo momento en que llegan, ayudándoles a sentirse cómodos en un entorno desconocido.
Para los estudiantes chinos, hay grupos de tutores que dominan el idioma chino. Ayudan a adaptarse a la vida en Rusia, en el estudio del ruso y el inglés.
Se han creado comunidades nacionales para estudiantes de Tayikistán y Kirguistán.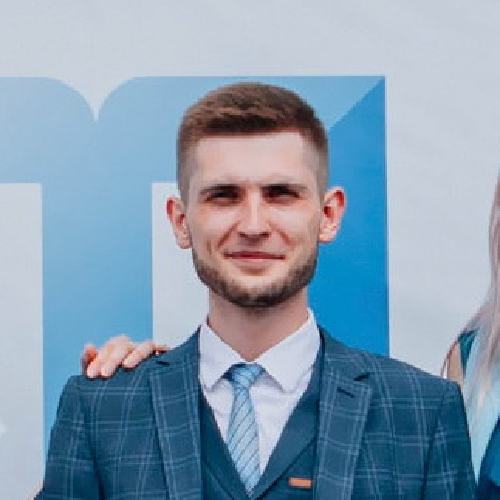 I like that INRTU offers students from the CIS countries good scholarships for academic excellence to support them. My academic scholarship in my Bachelor's degree was around 6,500 RUB per month. When I embarked on my Master's degree, I got a scholarship from the Vladimir Potanin Foundation, and now I will get 25,000 RUB per month until I finish my studies. This financial aid helps me live more freely and covers food and transportation expenses and the dormitory fee.
Maxim Pisarevsky
Kyrgyzstan. Master's program in Mechanical Engineering
Deporte
INRTU ofrece a los estudiantes extranjeros más de 40 clubes y asociaciones de estudiantes para actividades deportivas, científicas y culturales.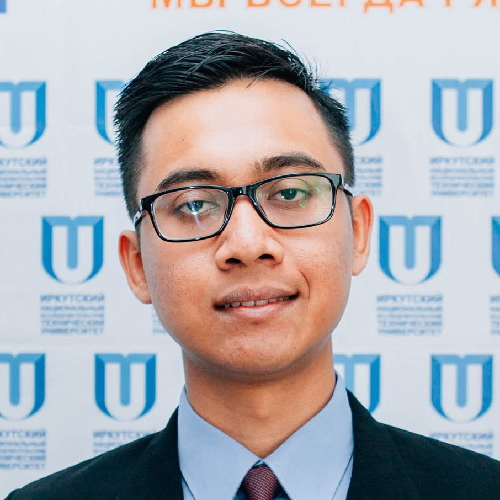 When I came to Irkutsk, I was so far from my family for the first time in my life. I knew only two Russian words: "privet" (hello) and "spasibo" (thank you). A few years later, when I became one of the best INRTU graduates, I proved that I could be ambitious and responsible. I want to set a good example for prospective international applicants, especially young people from Southeast Asia. My wish is that they are not afraid to go to Russia. Studying hard is not enough to achieve success at a foreign university. You should improve your spoken Russian and communicate with local people.
Novardin Rizkidwikusuma
Indonesia. Master's program in Oil and Gas Engineering
18.04.2021