Irkutsk National Research Technical University. Adaptation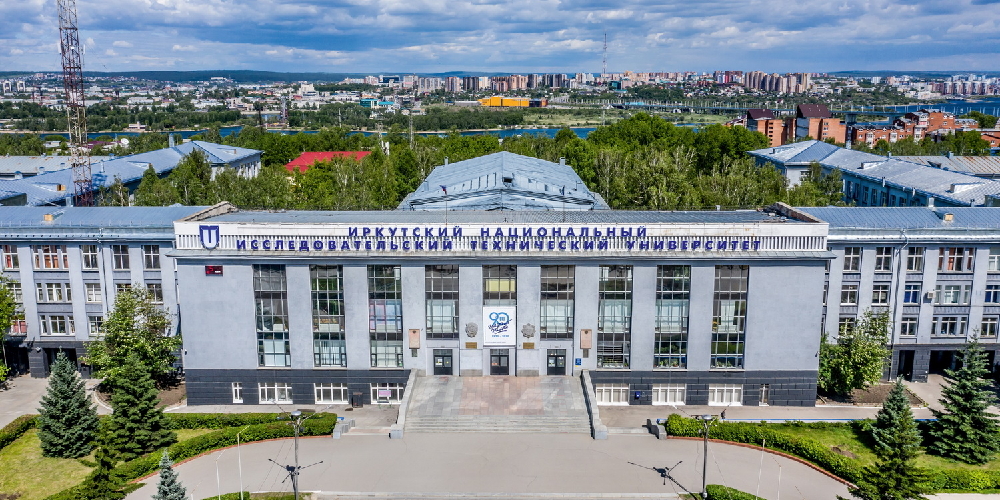 Are you looking for a modern university in Russia, where you can attend classes of lecturers from various countries worldwide, where you can get practical experience during your studies, where the friendly environment unites students from all over the world?
Apply to Irkutsk National Research Technical University (INRTU). Not only will you gain profound knowledge in your field, but you can also acquire necessary hard and soft skills that will give you an edge in your job search.
Application Deadline
Until August 20 for English-taught programs and the preparatory department
Until July 20 for Russian-taught programs
Documents for initial application
A scan copy of your international passport
A scan copy of your school diploma and an academic transcript
All information about the programs, discounts, enrollment is available at www.eng.istu.edu
Tuition fees per year
Russian-taught programs:
bachelor's programs 90,000 — 154,000 RUB
master's programs 102,000 — 209,000 RUB
PhD programs 113,000 — 214,000 RUB
English-taught programs:
bachelor's programs 200,000 — 220,000 RUB
master's programs 200,000 — 230,000 RUB
INRTU Advantages
Enrollment without SAT, GPA, IELTS, TOEFL certificates
English-taught programs, double degree programs
European Diploma Supplement
Safe university campus
Dormitories for all international students, the accommodation fee is 550—7,000 RUB/month
Academic exchange programs (Poland, Germany, China, and other countries)
Official employment opportunities during your studies
Monthly expenses in Irkutsk are 12,000—18,000 RUB
How to get to Irkutsk by plane?
There are several direct flights from Moscow to Irkutsk every day. Travel time is 5.5 hours, the fare is 13,000 RUB.
Will I be met at the airport?
Our International Services Center meets all international students at the airport/railway station in a comfortable bus and helps them get accommodation in the university dormitory.
Can I get any help with my documents and health coverage?
The International Services Center assists in getting health coverage and executing all registration- and visa-related documents. It also helps students at banks, hospitals, if necessary.
How does the university ensure security?
All INRTU facilities have access control systems and video surveillance systems. Smoking and drinking alcohol are prohibited. The security service is on duty 24/7.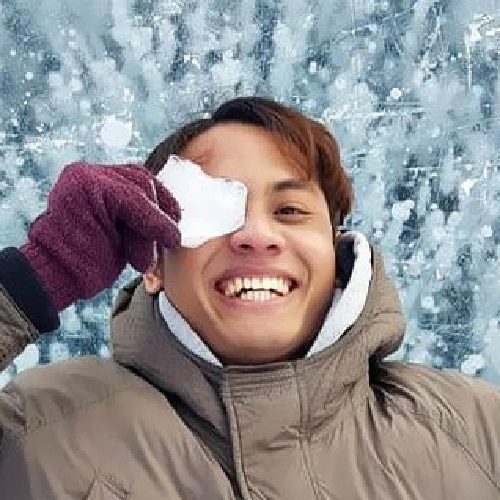 When I came to Irkutsk, I knew nothing, indeed. I didn't even know how to write the Russian alphabet. But as time passed, I began to understand and speak Russian. I used to believe that Russian people were a little unfriendly compared to my compatriots in Indonesia. But I made a lot of friends soon. All of them are nice and frank, and they can keep any conversation going. I am grateful to INRTU for helping students adapt to a new environment. All the teachers try to help and unite us with our fellow students.
Ario Afiq Sukma
Indonesia. The preparatory faculty graduate
Infrastructure
The campus, the health care center
The Baikal School of BRICS—high-quality Englishlanguage education in Eastern Siberia
The training and simulation center for oil and gas engineering, the Baikal Nanotechnology Center, the technopark with a business incubator
Dormitories
19 modern block-type or corridor-type dormitories
Dormitory accommodation for all international students
The accommodation fee is 550—7,000 RUB per month
The dormitory is ten minutes' walk from the university
If desired, international students can rent an apartment near the campus.
The cost of renting a one-room apartment in Irkutsk is ≈ 15,000 RUB per month.
Average Temperature
-20 °С in January
+24 °С in July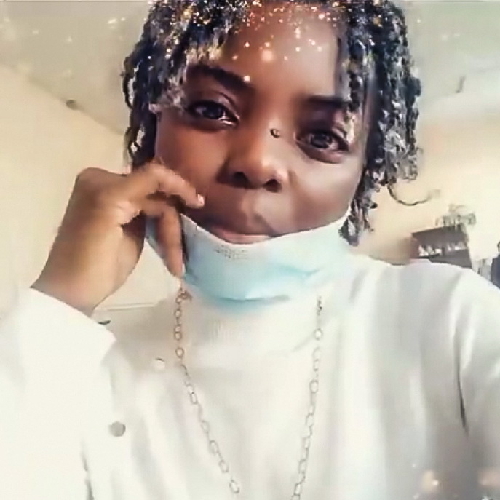 I'd advise international students, who want to find new friends in a foreign country, to join some hobby club. Doing something fascinating, such as dancing or singing, you can meet a lot of interesting and gifted people, socialize with them, and just have fun together. Four months after I came to INRTU, I started doing ballroom dancing and found a lot of new friends.
Sindy Mafina
Congo. The first-year student at the School of BRICS
International Student Adaptation
Russian student volunteers become the first friends and assistants for foreigners from the moment of their arrival. They help them adapt to a new environment.
For Chinese students, there are groups of tutors having a perfect command of the Chinese language. They help them adapt to life in Russia, learn the Russian and English languages.
There are national communities for students from Tajikistan and Kyrgyzstan.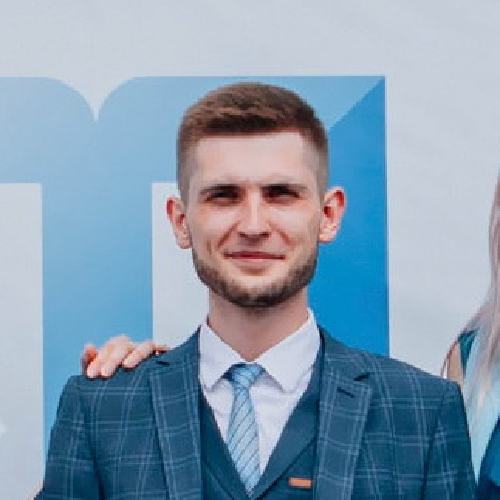 I like that INRTU offers students from the CIS countries good scholarships for academic excellence to support them. My academic scholarship in my Bachelor's degree was around 6,500 RUB per month. When I embarked on my Master's degree, I got a scholarship from the Vladimir Potanin Foundation, and now I will get 25,000 RUB per month until I finish my studies. This financial aid helps me live more freely and covers food and transportation expenses and the dormitory fee.
Maxim Pisarevsky
Kyrgyzstan. Master's program in Mechanical Engineering
Sports
INRTU offers international students over 40 clubs and student societies for sports, scientific, and cultural activities.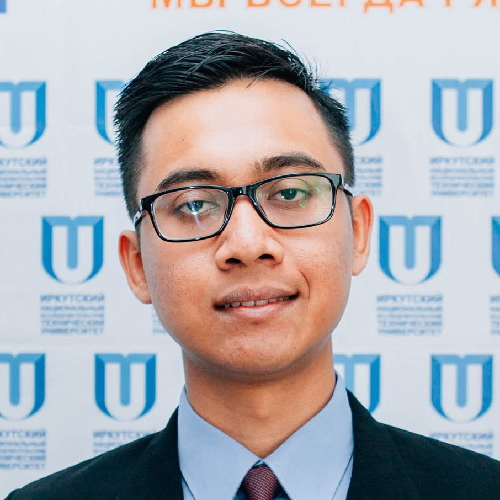 When I came to Irkutsk, I was so far from my family for the first time in my life. I knew only two Russian words: "privet" (hello) and "spasibo" (thank you). A few years later, when I became one of the best INRTU graduates, I proved that I could be ambitious and responsible. I want to set a good example for prospective international applicants, especially young people from Southeast Asia. My wish is that they are not afraid to go to Russia. Studying hard is not enough to achieve success at a foreign university. You should improve your spoken Russian and communicate with local people.
Novardin Rizkidwikusuma
Indonesia. Master's program in Oil and Gas Engineering
18.04.2021