Pyatigorsk State University. Acquaintance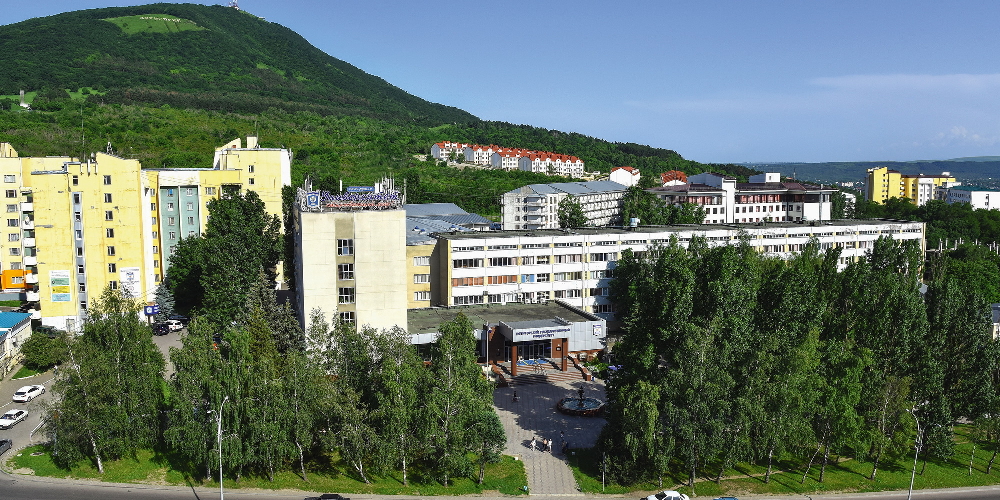 9
institutes and higher schools
17
research and education centers and laboratories
9
institutes and higher schools
17
research and education centers and laboratories
PSU trains linguists, philologists, and specialists who have a good command of foreign languages and cross-cultural communication skills in various areas such as economics, management, law, journalism, tourism, psychology, architecture, design, etc. The university offers 24 foreign languages including Russian as a foreign language.
Founded in 1939.
Institutes
Foreign Languages and International Tourism
International Relations
Translatology, Russian Studies, and Multilingualism
Roman and Germanic Languages, Information and Humanitarian Technologies
Judicial
Higher Schools
Design and Architecture
Management
VK – @pgu_official
Instagram – @pgu_official (Meta is recognized as an extremist organization in Russia)
Tuition fees per year
125,000—195,000 RUB
Foreign citizens coming to Russia from visa countries for studying must get an invitation from the university. They must submit a scanned copy of their passport and completed application form to the Office of International Relations and Academic Programs via email ums@pgu.ru.
International Cooperation
European Diploma Supplement in English
Academic exchange programs: Erasmus+, Fulbright, Mevlana
Double degree programs (Linguistics; Cross-cultural Communication; Tourism and Hospitality; Advertising and Public Relations) with partner universities in Austria, Italy, France, and Spain
Internships and study placements abroad Summer schools
Information for international applicants
A booklet about PSU in English.pdf
Office Of International Relations And Academic Programs
Head Victor E. Mishin
+7 8793 40 05 27
ums@pgu.ru
Preparatory Department
Intensive program for foreign citizens: Russian language, Russian history, and social science
Duration 1 year
Tuition fee 126,000 RUB
Russian Language Courses
Experienced teachers familiarize course participants with grammar, lexis, and speaking and writing standards of the Russian language.
The tuition fee includes
Educational program—85,000 RUB for 1 academic year (12 academic hours of Russian language per week, and an option to pay for extra hours)
Registration fee—7,000 RUB
Transfer (if necessary)—2,100 RUB
Dormitory—3,000 RUB per month
The department also conducts intensive summer courses in July.
Center of International Education
Head Irina B. Fedotova
fedotova@pgu.ru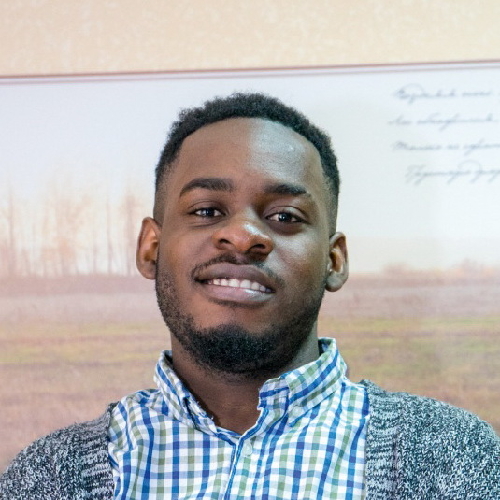 Studying and living together with people from different cultures is much harder than learning about these cultures from mass media. However, this is one of the most important experiences I've ever had in my life. I met many kind and responsive people. They helped me adapt to a country that was new to me and supported me while I was staying here. I am extremely grateful to PSU for an opportunity to share my experience with other students and make new friends.
Briones Bill Perfecto Marcial -
Equatorial Guinea. Intelligent Systems
Let's Go To Pyatigorsk From Moscow
Plane: several daily flights, travel time is 2 hours, the fare is 1,040 RUB and more
Train: travel time is 24 hours, the fare is 1,445 RUB and more
Regional Specific Features
Pyatigorsk is a world-famous resort city in southwestern Russia, the capital of the North Caucasian Federal District. Its population is 213,000 people. Pyatigorsk is also known as the student city (over 40,000 students at a few universities).
It is situated in the foothills of the Greater Caucasus ridge at over 500 m above sea level. Mount Beshtau is the highest point in the city neighborhood. From its five peaks, you can see almost all resort cities, Elbrus, and the Greater Caucasus mountain range.
Pyatigorsk is one of 116 historic Russian cities. Here you can visit historic sites dedicated to the life and work of Alexander Pushkin, Mikhail Lermontov, Leo Tolstoy. Among them are the Pushkin Monument, Lermontov Gallery.
Pyatigorsk is
wellness environmental and resort and recreational tourism
historical and cultural and archaeological pilgrimage
cycling, rock climbing, and other outdoor activities
Places Of Interest
Mount Mashuk, Tsvetnik Park, Romanov hospital, Upper and Lower radon baths, Pirogov and Pushkin baths, Aeolian Harp observation pavilion, Gate of the Sunstone arch, Pyatigorsk TV tower, Proval Lake, etc.
Gastronomic Specialties
In Pyatigorsk, you can taste shashlyk, the most famous national dish of the Caucasus, tkemali and chakhokhbili sauces with a lot of spices and fresh herbs, adjika sauce, a dish made from red hot peppers, garlic, coriander, fragrant herbs, and wine vinegar, kharcho soup with beef and rice, bozbash with peas, potatoes, and meatballs.
Average Temperature
+3.8 °С in January
+21 °С in July
Infrastructure
9 educational buildings, 5 dormitories
One of the largest libraries in the south of Russia (with a total stock of > 850,000 items)
15 language and cultural centers, the business school, the legal clinic, the PROFI-SOTSI-LINGVA volunteer center, the media center
The Damkhurts health and fitness center, health improvement facilities on the Black Sea coast
Physical Education And Sports
There are sports centers with table tennis, halls for aerobics and bodybuilding, gyms. Football, tennis, and volleyball are the most popular sports among students.
The university mountaineering club is the best one in the south of Russia. The PSU corporate banner was taken to the peaks of Mount Ararat in Turkey, Kilimanjaro in Africa, Pico de Orizaba in Mexico, Olympus in Greece, East and West summits of Elbrus, Demavend in Iran, Mount Kazbek, Ojos del Salado on the border of Chile and Argentina, Kala Patthar in Nepal, Vesuvius in Italy.
Dormitory
The university offers foreign citizens 2-3-person comfortable dormitories on campus. Also, they can rent an apartment outside the campus on their own. The landlord must register the foreign citizen in the rented apartment.
The well-designed security system includes electronic access cards to enter the university buildings and dormitories, a video surveillance system, 24-hour security guard services.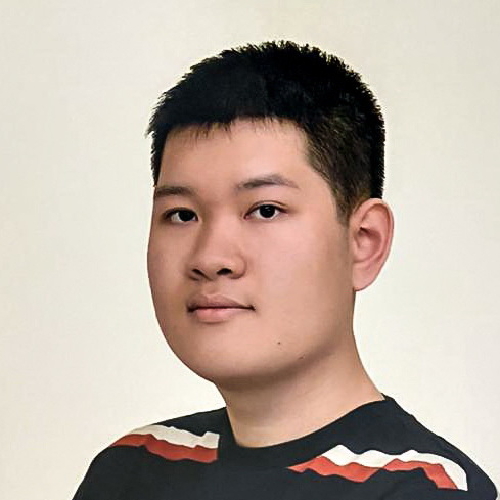 I'd like to express my gratitude to Pyatigorsk State University. Here I not only gain sound knowledge but also get life experience that will be of use to me later. Experienced teachers and friendly fellow students always help and support me when I have some difficulties. Also, I say many thanks to our Spiritual Heritage theater club. The time spent there is the best in my student life. I'll never forget it.
Pham Tien Chung -
Vietnam. Tourism
International Students Department
Consultations for applicants and assistance in admission to PSU
Meeting at Mineralnye Vody airport or the railway station in Pyatigorsk (Mon.–Fri., 09:00–17:00), transfer to the university campus, accommodation in the dormitory
Comprehensive support in preparing visa, registration, medical, and other documents required to stay in Russia
Head – Anna A. Chernova
+7 938 353-00-10 (WhatsApp и Telegram)
+7 8793 400-222
chernova@pgu.ru
ums@pgu.ru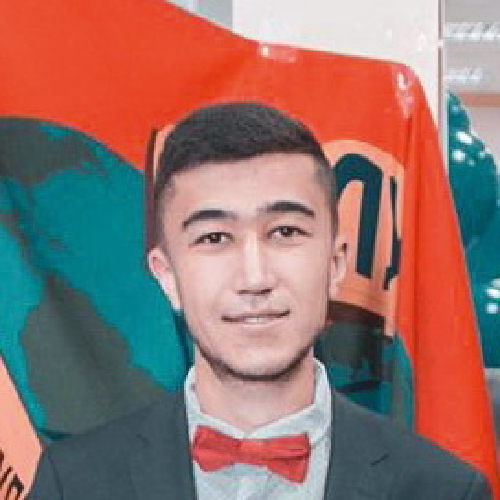 I entered one of the best PSU institutes—the Institute of International Relations, and there were interesting people, especially teachers, around me. Among them are young specialists, who have graduated quite recently but already take part in international conferences, and experienced professors whose lectures are always interesting and bring together a lot of students. Naturally, I want to look up to such people, so I started studying to reach the same heights some time. Now I am in my fourth year. What I like most of all is enormous opportunities for extracurricular and public activities provided by the trade union of students and postgraduate students and the volunteer center. Now I have friends across the university. I've gained the skills we can't gain in classrooms but definitely need in our life. I've become a full-fledged member of the big PSU family. Student life is not just about gaining fundamental knowledge and completing an academic program but also about all-round personal development. PSU offers us a great chance to fulfill ourselves and get the competencies needed for successful future life.
Abdullohon Mansurov -
Tajikistan. International Relations
Adaptation Programs
Familiarization with the city and its neighborhood
Explanation of Russian laws
Familiarization with the cultural characteristics of Russia
Assistance in solving everyday problems
Psychological Support Programs
Original programs for personal development and self-enhancement
Workshops aimed to develop creativity, confidence, and leadership skills
Professional development workshops, time management
Learning process adaptation workshops
Tutoring And Advising Programs
Comprehensive tutoring support in exchange education: individual work and teamwork, individual support in the educational environment, ensuring optimal teacher-student interaction
Institute of advisors of academic groups and courses: assistance in solving study problems that arise
Events
The Annual Friendship Festival "Russia is Our Common Home" including presentations of national dishes, traditions, culture, and performing arts by the university's multinational students
University contests for first-year students "Green Apple," weeks of languages, days of institutes of higher schools
Festive events and concerts of graduates
PSU International Alumni Association
Arevik A. Gevorgyan
gevorgyan@pgu.ru
VK – @vipusk_pglu
18.04.2021