Universitéd'Etat de l'énergie de Kazan. Connaissance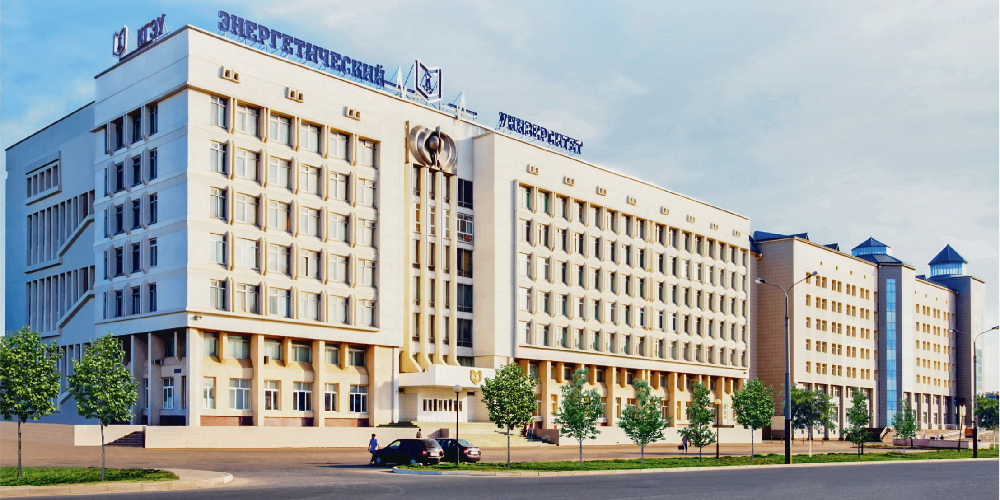 > 150
laboratoires et centres de formation
11
programmes de troisième cycle
330
étudiants étrangers de > 40 pays
> 150
laboratoires et centres de formation
11
programmes de troisième cycle
330
étudiants étrangers de > 40 pays
L'Université principale spécialisée de l'énergie de la Russie. Depuis plus de 50 ans, elle forme des spécialistes pour les industries énergétiques et industrielles de la Russie et des pays de l'étranger proche et lointain. Membre du consortium de l'éducation énergétique.
Fondée en 1968.
Infrastructure
6 bâtiments de formation et de laboratoire
4 résidences de grande hauteur confortables à distance de marche des bâtiments d'enseignement
Bibliothèque avec un fonds de littérature complet
Technoparc: centre d'Ingénierie «Simulation Informatique et Ingénierie dans le domaine de l'énergie et de l'Ingénierie énergétique»
Polygones de formation et de production uniques «Sous-Station 110 / 10 kV», «Réseau de distribution 0,4-10 kV», «Décharge de chauffage des services publics»
Centre scientifique et technique multidisciplinaire Danfoss et centre scientifique et éducatif «Evan»
Centre de compétences applicatives «ElectroSkills», créé avec le soutien de Shneider Electric
Centre de technologie et de compétences en matière d'économie d'énergie
Classes de formation et laboratoires Schneider Electric, Bosch, Siemens, Maxim, laboratoire d'essais physico-chimiques
Centres d'Ingénierie VOMM, SARAD
Incubateur D'Entreprises Pour Jeunes
Centre d'innovation pour les jeunes «ENERGIA»
Musée interactif: rétro-éclairage, audioguide en troislangues, panneau de projection de films
Camp sportif et de santé «Shelanga» vk.com/shelangakgeu
VK - @kgeu_official
Twitter - @kgeuru
Facebook - @kgeu (Meta is recognized as an extremist organization in Russia)
Instagram - @kgeu_official (Meta is recognized as an extremist organization in Russia)
Frais de scolarité par année
113 600 — 171 100 roubles
Établissements
Électricitée télectronique
Énergie thermique
Technologie numérique et économie
Formation professionnelle complémentaire
Programme de maîtrise en anglais «Systèmes énergétiques Intelligents»
Il est mis en œuvredans le cadre du projet «Développement d'un programme éducatif dans le domaine des systèmes énergétiques intelligents dans les universités russes et vietnamiennes» (Establishing Smart ENERGY System Curriculum at Russian and Vietnamese Universities (ESSENCE)) dans le cadre du programme Erasmus +.
Les étudiants pratiquent dans les entreprises énergétiques de la ville de Kazan, de la République du Tatarstan et de la région de la Volga: «Tatenergo», «TGK-16», «Сentrale électrique Nizhnekamskaya», «Network Entreprise», «Tatenergosbyt» et bien d'autres.
Faculté préparatoire pour les étrangers
Sujets: russe comme étranger, mathématiques, physique, chimie, informatique et sous réserve de recrutement du groupe– biologie.
Programme spécial d'apprentissage de la langue russe
Haut niveau d'enseignement
Commentaires positifs des étudiants
Hébergement garanti sur le campus de l'Université
Familiarisation avec le système de formation en Russie
Programmes d'adaptation
Durée de la formation 10 mois (octobre – juin)
Frais de scolarité 89 700 roubles
Zaïnoullin Radik Roustemovitch
+ 7 843 519-42-24
z_guzel_cdo@mail.ru
A year after I had entered the university in my country, my school principal called me and told me that there was an opportunity for me to study abroad. I had to choose from Portugal, Morocco, and Russia. I didn't think twice and chose Russia at once! I liked everything at KSPEU: the way students are assessed, grade books, the system of accumulating the scores you need to be allowed to take exams. What is particularly convenient is that you can see your scores and all news about student life on the university's official website and in your account. Teachers treat students as equals. You can contact them after classes to ask some questions or share opinions. But I prefer laboratory and practical classes to lectures. You can see the result of your work immediately. I take part in all festivals and contests held by KSPEU, write songs in Russian and sing them to guitar. I also do photography and handball. The only thing I still can't get accustomed to is the snowy winter in Russia. In Angola, we think that it's cold outside when we have +18 °C. Now I am pursuing my Master's degree. I am sure that I'll find a good job after graduation because the Russian diploma is worth its weight in gold in my country.
Salomão Jeurisio Bonde
Angola. Student of Institute of Electric Power Engineering and Electronics. The winner of the contest for international students in the Author Song category
Science
Université d'Etat de l'énergie de Kazan est l'Université dynamique dans le domaine de la science et de l'innovation. Les priorités stratégiques de l'activité scientifique du groupe consultatif d'experts visent à mettre en œuvre les orientations prioritaires des stratégies de développement scientifique et technologique de la Russie et des pays étrangers:
Passage à des technologies de fabrication intelligentes numériques avancées, à des systèmes robotiques, à de nouveaux matériaux et à de nouvelles méthodes de conception
Passage vers une énergie propre et économe en ressources, amélioration de l'efficacité de la production et du traitement en profondeur des hydrocarbures, formation de nouvelles sources, modes de transport et de stockage de l'énergie
Passage à une agriculture et à une aquaculture hautement productives et respectueuses de l'environnement
Lutte contre les menaces technologiques, biogéniques, socioculturelles, le terrorisme et l'extrémismeidéologique, les cybermenaces et autres sources de danger pour la société, l'économie et l'état
Connectivité du territoire de la Russie grâce à la création de systèmes de transport et de télécommunications intelligents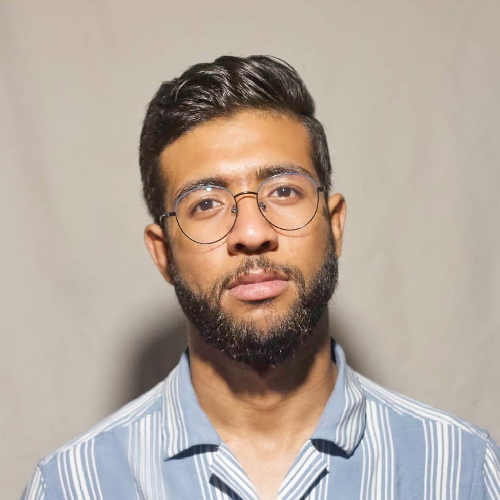 I came to study in Russia because Egypt and Russia always were good friends. Tuition fees in Russia are lower compared to Western countries. I like Kazan very much. It's the third largest city in Russia. It is famous for its beautiful landscapes, good urban environment, and universities. I chose KSPEU because it's very famous. Many of my teachers in Egypt recommended it to me. I don't think that Russian is particularly difficult, but you should work hard to learn it. In the future, I'll come back home and find a job at one of the top power engineering companies. Maybe, I'll stay in Russia if I have such an opportunity.
Ahmed Mohamed
Egypt. Student majoring in Renewable Energy Sources
La coopération internationale
Dans le domaine de l'éducation, de la science et de l'innovation, l'Université collabore avec 40 universités et entreprises de premier plan du monde entier
Programmes d'échange académique
Programmes de double diplômes
Invitation de professeurs étrangers
Les diplômés del' Université d'Etat de l'énergie de Kazan ont apporté une énorme contribution au développement de l'industrie et de l'industrie énergétique de la Russie. Parmieux, des scientifiques et des praticiens exceptionnels, des dirigeants des principales entreprises du Tatarstan et de la Russie.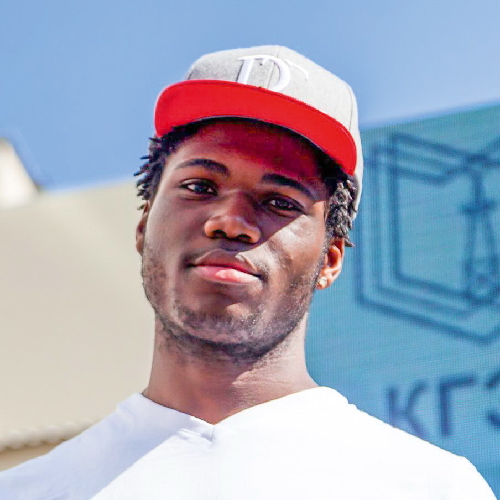 I finished school with flying colors and found out that there was a chance to study in Russia for free and get a scholarship. I took the test and passed the competitive selection. I chose Kazan because life in Kazan is half as expensive as in Moscow. I had to put a lot of effort into learning Russian. But now I have an excellent command of it. I do research, speak at conferences, which is impossible without good knowledge of the language. I have to write articles in Russian. I've spent four years in Russia and never came back home because the flight is very expensive. But I don't regret studying in Kazan. I chose Russia myself, and I like living here. After graduation, I plan to come back home.
Daniel Paluku Lwanzo
Democratic Republic of the Congo. The holder of the Russian Government and the Russian President scholarships, the winner of the All-Russian RFL Olympiad for International Students
Union des étudiants étrangers et de troisième cycle de l'Université d'Etat de l'énergie de Kazan
Adaptation et socialisation des étrangersdansl'enseignementsupérieur, soutien socio-psychologique, académique et linguistique
Placement annuel de fleurs au Monument au Soldat inconnu
Participation au défilé de l'amitiédes peuples
Festival-compétition «Prisme des cultures»
Concours « Fête du Monde »
Journée de l'Afrique
Journée de la culture du Viet Nam et autres
Président Izzatjon Mouhamadiyarov
VK - @club160698127
Centre Média étudiant «STUDMEDIA»
Information à jour et intéressante surtous les aspects de la vie et des activités des étudiants
VK - @studmediakspeu
Club de l'amitié internationale
Organise les événements révélant les particularités ethniques des peuples, leur culture, les coutumes et les traditions, développe les capacités créatives et intellectuelles des étudiants, familiarise les étudiants russes avec les valeurs culturelles des différents pays du monde, et les étudiants étrangers avec la culture des peuples de la Russie
VK - @public193974429
30.06.2021