Kazan State Power Engineering University. Acquaintance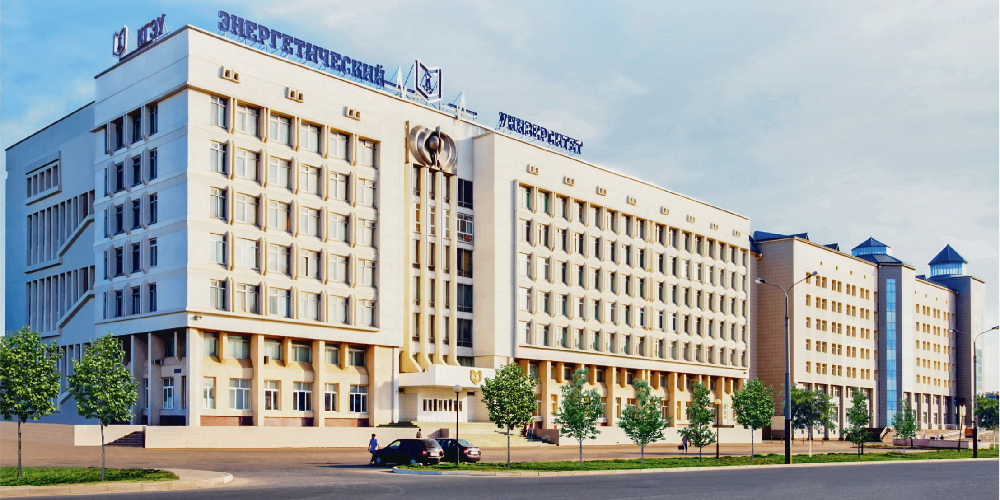 > 150
academic and research laboratories and centers
330
international students from > 40 countries
> 150
academic and research laboratories and centers
330
international students from > 40 countries
KSPEU is a leading specialized power engineering university in Russia. It has been training specialists for power engineering and industry of Russia, CIS countries, and other foreign countries for over 50 years. It is a member of the Power Engineering Educational Consortium.
Founded in 1968.
Infrastructure
6 educational and laboratory buildings
4 comfortable high-rise dormitories within walking distance of the educational buildings
The library with a complete literature stock
Technology park: the engineering center "Computer Simulation and Engineering in Power Engineering and Power Engineering Industry"
Unique training and production ranges: 110/10 kV Substation, 0.4–10 kV Distribution Network, Heating Supply Range of the Housing and Utility Sector
Danfoss Multidisciplinary Science and Technology Center and Evan Research and Education Center
ElectroSkills Applied Competencies Center established with support from Schneider Electric
Energy Efficiency Technology and Competency Center
Schneider Electric, Bosch, Siemens, Maxim classrooms and laboratories, a physical and chemical testing laboratory
VOMM, SARAD engineering centers
Youth Business Incubator
Energy Youth Innovation Center
Interactive museum: backlighting, an audio guide in three languages, a film demonstration panel
The Shelanga sports and recreation camp vk.com/shelangakgeu
VK - @kgeu_official
Twitter - @kgeuru
Facebook - @kgeu (Meta is recognized as an extremist organization in Russia)
Instagram - @kgeu_official (Meta is recognized as an extremist organization in Russia)
Tuition fees per year
113,600 — 171,100 RUB
Institutes
Electric Power Engineering and Electronics
Heat Power Engineering
Economics and Information Technologies
Continuing Professional Education
English-taught Master's program in Smart Energy Systems
The program is delivered as part of the Establishing Smart Energy System Curriculum at Russian and Vietnamese Universities (ESSENCE) project under Erasmus +.
Students undertake their internships at power engineering enterprises in Kazan, the Republic of Tatarstan, and the Volga region: Tatenergo, TGK-16, Nizhnekamsk Thermal Power Plant, Setevaya Companiya, Tatenergosbyt, and many others.
Department of Pre-university Training of Foreign Nationals
Subjects:Russian as a foreign language, mathematics, physics, chemistry, informatics (and biology, if a sufficient number of students are enrolled to make a group).
Special Russian language study program
High-quality teaching
Positive student testimonials
Guaranteed accommodation on the university campus
Familiarization with the Russian education system
Adaptation programs
Duration 10 months (October – July)
Tuition fee 89,700 RUB
Department of Pre-university Training
Radik Zaynullin
+ 7 843 519-42-24
z_guzel_cdo@mail.ru
A year after I had entered the university in my country, my school principal called me and told me that there was an opportunity for me to study abroad. I had to choose from Portugal, Morocco, and Russia. I didn't think twice and chose Russia at once! I liked everything at KSPEU: the way students are assessed, grade books, the system of accumulating the scores you need to be allowed to take exams. What is particularly convenient is that you can see your scores and all news about student life on the university's official website and in your account. Teachers treat students as equals. You can contact them after classes to ask some questions or share opinions. But I prefer laboratory and practical classes to lectures. You can see the result of your work immediately. I take part in all festivals and contests held by KSPEU, write songs in Russian and sing them to guitar. I also do photography and handball. The only thing I still can't get accustomed to is the snowy winter in Russia. In Angola, we think that it's cold outside when we have +18 °C. Now I am pursuing my Master's degree. I am sure that I'll find a good job after graduation because the Russian diploma is worth its weight in gold in my country.
Salomão Jeurisio Bonde -
Angola. Student of Institute of Electric Power Engineering and Electronics. The winner of the contest for international students in the Author Song category
Science
KSPEU is a university that is dynamically developing in the field of science and innovations. The strategic priorities of KSPEU's research are aimed to implement the priority areas of the science and technology development strategies of Russia and foreign countries:
Transfer to advanced digital smart manufacturing technologies, robot systems, new materials and design methods
Transfer to environmentally-friendly and resource-saving power engineering, efficiency improvement of production and deep conversion of raw hydrocarbons, development of new energy sources, energy transportation and storage methods
Transfer to highly productive and environmentally-friendly agricultural and aquatic enterprises
Combating anthropogenic, biogenic, socio-cultural threats, terrorism, ideological extremism, cyber threats, and other threats for the society, economy, and state
Territorial connectivity of Russia due to the development of smart transportation and telecommunication systems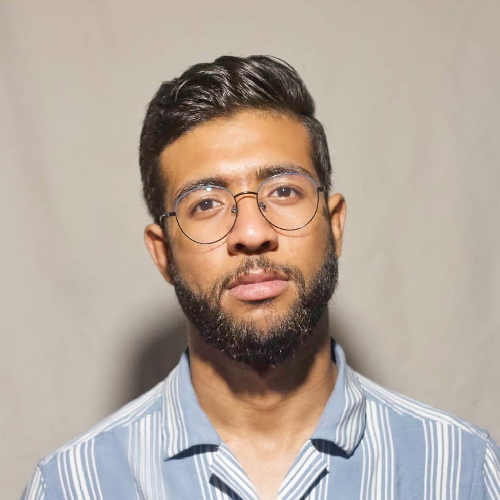 I came to study in Russia because Egypt and Russia always were good friends. Tuition fees in Russia are lower compared to Western countries. I like Kazan very much. It's the third largest city in Russia. It is famous for its beautiful landscapes, good urban environment, and universities. I chose KSPEU because it's very famous. Many of my teachers in Egypt recommended it to me. I don't think that Russian is particularly difficult, but you should work hard to learn it. In the future, I'll come back home and find a job at one of the top power engineering companies. Maybe, I'll stay in Russia if I have such an opportunity.
Ahmed Mohamed -
Egypt. Student majoring in Renewable Energy Sources
International cooperation
KSPEU maintains cooperation in education, science and innovation with 40 top universities and companies from various countries.
Academic exchange programs
Double degree programs
Invitation of teachers from abroad
KSPEU graduates have made an enormous contribution to the development of industry and power engineering in Russia. Among them are outstanding scientists and practical workers, heads of top enterprises in Tatarstan and Russia.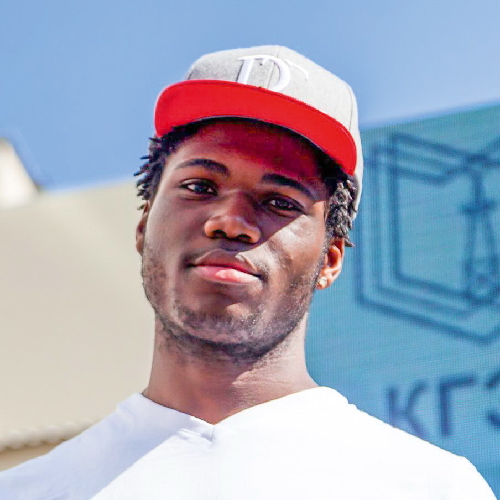 I finished school with flying colors and found out that there was a chance to study in Russia for free and get a scholarship. I took the test and passed the competitive selection. I chose Kazan because life in Kazan is half as expensive as in Moscow. I had to put a lot of effort into learning Russian. But now I have an excellent command of it. I do research, speak at conferences, which is impossible without good knowledge of the language. I have to write articles in Russian. I've spent four years in Russia and never came back home because the flight is very expensive. But I don't regret studying in Kazan. I chose Russia myself, and I like living here. After graduation, I plan to come back home.
Daniel Paluku Lwanzo -
Democratic Republic of the Congo. The holder of the Russian Government and the Russian President scholarships, the winner of the All-Russian RFL Olympiad for International Students
KSPEU Union of International Students and PhD students
Adaptation and socialization at the university, psychosocial, academic, and linguistic and cultural support
Annual Wreath-Laying Ceremony at the Tomb of the Unknown Soldier
Participation in Peoples' Friendship Parade
The Prism of Cultures contest festival
The Sumptuous Feast contest
Africa Day
Vietnamese Culture Day, and others
Chairman Izzatjon Muhamadiyarov
VK - @club160698127
STUDMEDIA student media center
The up-to-date and interesting information about all aspects of student life and events
vk.com/studmediakspeu.
VK - @studmediakspeu
International Friendship Club
The Club holds events showing peoples' national characteristics, culture, customs, and traditions, develops students' creative and intellectual abilities, familiarizes Russian students with cultural values of various countries, and international students with the culture of Russia's peoples
VK - @public193974429
30.06.2021