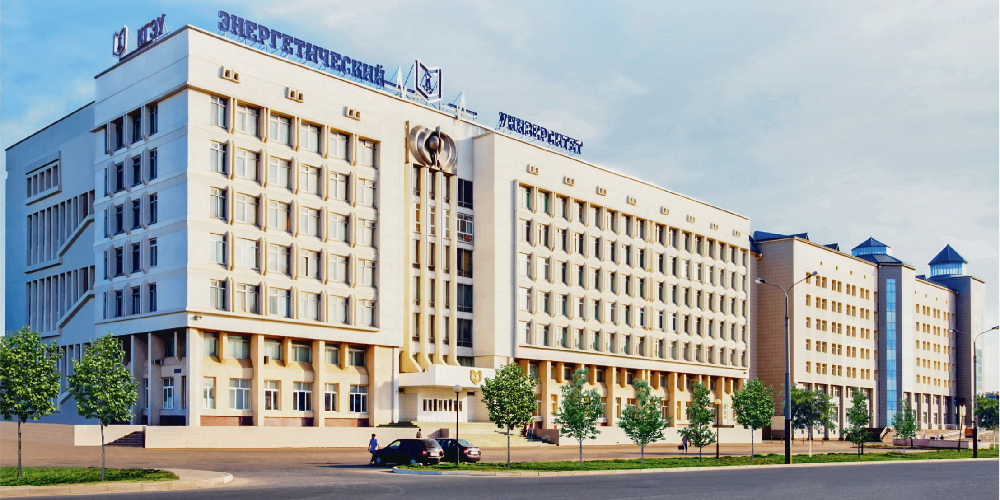 俄罗斯领先的专业能源大学。50多年来一直培训俄罗斯和近远海外能源工业领域专家。能源教育联盟成员。
成立于1968年。
基础设施
6 座教育实验室教学楼
4栋舒适的高层宿舍,步行就可达教学楼
拥有完整藏书量的图书馆
技术园:"动力机械制造业和动力学领域工程设计和计算机模拟"工程中心
"住宅公用事业供热场","配电网 0.4-10千伏"、"变电站 110/10千伏"独特教学生产场
丹佛斯多学科科技中心和"埃文"科教中心
在施耐德电气公司支持下建立了"ElectroSkills"应用能力中心
节能领域的技术能力中心
施耐德电气、博世、西门子、马希姆教室和实验室、理化测试实验室
VK - @kgeu_official
Twitter - @kgeuru
Facebook - @kgeu (Meta is recognized as an extremist organization in Russia)
Instagram - @kgeu_official (Meta is recognized as an extremist organization in Russia)
每年学费
113 600 — 171 100 RUB
所学院
电力工程和电子学
热工学
数字技术和经济学
额外的专业教育
"智能能源系统"英语硕士项目
按照Erasmus + 计划在"俄罗斯和越南大学智能能源系统领域教育项目开发" (Establishing Smart Energy System Curriculum at Russian and Vietnamese Universities (ESSENCE))范围内而实行
学生在喀山市、鞑靼斯坦共和国和伏尔加地区的能源企业进行实习:Tatenergo、TGK-16、Nizhnekamsk CHP、NetworkCompany、Tatenergosbyt等。
A year after I had entered the university in my country, my school principal called me and told me that there was an opportunity for me to study abroad. I had to choose from Portugal, Morocco, and Russia. I didn't think twice and chose Russia at once! I liked everything at KSPEU: the way students are assessed, grade books, the system of accumulating the scores you need to be allowed to take exams. What is particularly convenient is that you can see your scores and all news about student life on the university's official website and in your account. Teachers treat students as equals. You can contact them after classes to ask some questions or share opinions. But I prefer laboratory and practical classes to lectures. You can see the result of your work immediately. I take part in all festivals and contests held by KSPEU, write songs in Russian and sing them to guitar. I also do photography and handball. The only thing I still can't get accustomed to is the snowy winter in Russia. In Angola, we think that it's cold outside when we have +18 °C. Now I am pursuing my Master's degree. I am sure that I'll find a good job after graduation because the Russian diploma is worth its weight in gold in my country.
Salomão Jeurisio Bonde
Angola. Student of Institute of Electric Power Engineering and Electronics. The winner of the contest for international students in the Author Song category
科学
喀山国立能源大学是在科学和创新领域积极发展的大学。喀山国立能源大学科学活动战略重点针对俄罗斯和外国科技发展优先战略方向实行:
向先进数字智能制造技术、机器人系统、新材料和设计方法转变
向生态资源和保护能源转变、提高碳氢化合物原料深加工和生产效率,形成新的能源、运输和储存能源的方法
向高产、环保的农业和水产业转变
对抗技术、生物、社会文化威胁、恐怖主义和意识形态极端主义、网络威胁和其他对社会、经济和国家的危险源
通过创建智能交通和电信系统进行俄罗斯领土的连接性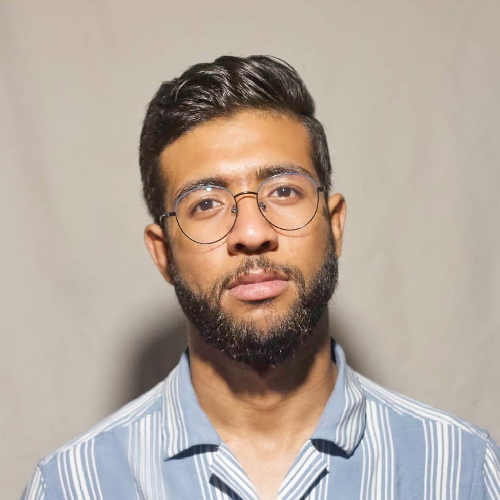 I came to study in Russia because Egypt and Russia always were good friends. Tuition fees in Russia are lower compared to Western countries. I like Kazan very much. It's the third largest city in Russia. It is famous for its beautiful landscapes, good urban environment, and universities. I chose KSPEU because it's very famous. Many of my teachers in Egypt recommended it to me. I don't think that Russian is particularly difficult, but you should work hard to learn it. In the future, I'll come back home and find a job at one of the top power engineering companies. Maybe, I'll stay in Russia if I have such an opportunity.
Ahmed Mohamed
Egypt. Student majoring in Renewable Energy Sources
国际合作
在教育、科学和创新领域,喀山国立能源大学与来自世界各地的40所领先的大学和公司合作
喀山国立能源大学的毕业生为俄罗斯工业和能源领域的发展做出了巨大贡献。其中有杰出的科学家和实践者,鞑靼斯坦和俄罗斯领先企业领导。
职业和就业部
组织学生实习和企业游览
促进学生和毕业生就业
在大学和雇主企业内举办招聘活动、大师班、演讲、商业游戏、培训和研讨会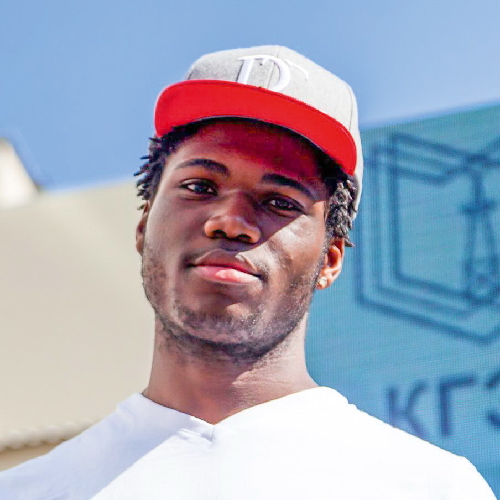 I finished school with flying colors and found out that there was a chance to study in Russia for free and get a scholarship. I took the test and passed the competitive selection. I chose Kazan because life in Kazan is half as expensive as in Moscow. I had to put a lot of effort into learning Russian. But now I have an excellent command of it. I do research, speak at conferences, which is impossible without good knowledge of the language. I have to write articles in Russian. I've spent four years in Russia and never came back home because the flight is very expensive. But I don't regret studying in Kazan. I chose Russia myself, and I like living here. After graduation, I plan to come back home.
Daniel Paluku Lwanzo
Democratic Republic of the Congo. The holder of the Russian Government and the Russian President scholarships, the winner of the All-Russian RFL Olympiad for International Students
喀山国立能源大学外国学生和研究生联合会
外国人在大学的适应和社会化,提供社会心理、学术语言文化支持
每年在无名烈士纪念碑献花
参加人民友谊游行
"文化棱镜"节日竞赛
"全世界的盛宴"竞赛
非洲日
越南文化日等
伊扎琼·穆哈马迪亚罗夫主席
VK - @club160698127
喀山国立能源大学"STUDMEDIA"学生媒体中心
关于学生生活和活动各方面的最新鲜、最有趣的信息
VK - @studmediakspeu
国际友谊俱乐部
举办展示民族特色、文化、习俗和传统的活动,培养学生的创造力和智力,让俄罗斯学生了解世界不同国家的文化价值观,让外国留学生了解俄罗斯民族文化
VK - @public193974429
30.06.2021