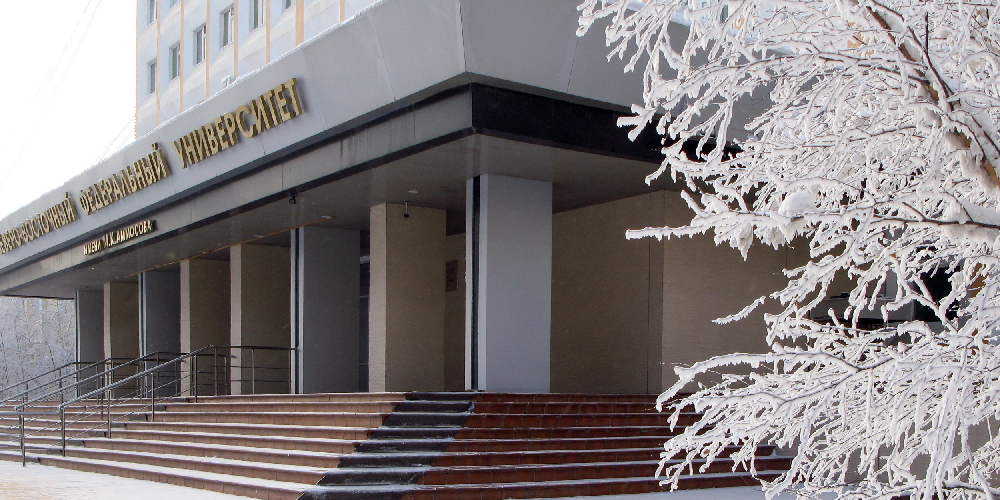 阿莫索娃东北联邦大学——一所多学科经典大学,是俄罗斯东北部最大的大学。 生物学和医学、新材料和纳米技术、可持续环境管理、信息通信技术、人文和教学科学、跨文化交流以及许多其他领域的领先大学之一。 成立于1956年(雅库茨克国立大学),并于2010年获得联邦状态。
阿莫索娃东北联邦大学毕业生的就业率超过90%。 其由共和国、国家和世界领先公司都很受欢迎。
雅库茨克是萨哈共和国(雅库特)的首都,该国是俄罗斯最大的构成实体,在自然和领土条件下,全球上没有类似的。
平均气温
一月 -38,5°
七月 +25,5°
时区 UTC+9:00 (莫斯科+6)
VK – @vfuniver
Instagram – @svfu_news (Meta is recognized as an extremist organization in Russia)
Facebook – @nefuniver (Meta is recognized as an extremist organization in Russia)
43座教育和实验室大楼,15栋舒适的宿舍
独特的拉扎列夫毛象博物馆,矿物学博物馆,动物学博物馆,阿莫索娃东北联邦大学文字博物馆,考古学、人种学和高等教育博物馆
国际先进能力发展中心阿莫索娃东北联邦大学未来技能(«FutureSkills: NEFU»),学生企业孵化器OREH(2019-2020年根据UBI Global全球企业孵化器和加速器排名中列入前180位)
"谢尔盖利亚克灯"文化中心
28个体育俱乐部,多尔贡游泳池,青年体育场,滑雪小屋,斯梅纳疗养院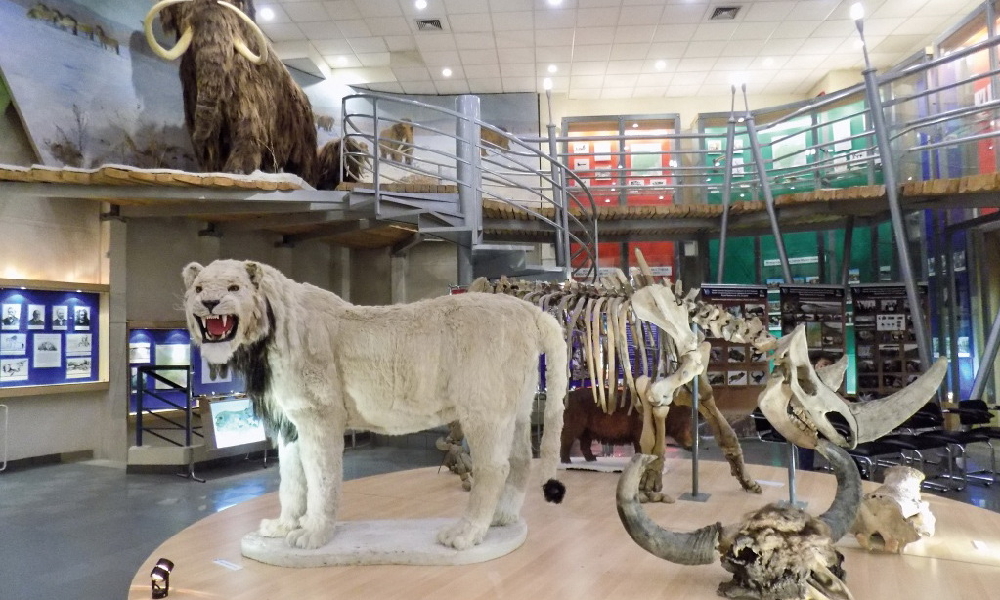 成就
"塞尔盖莱埃赫"校园多次获得全俄和区域宿舍间竞赛的冠军
" CASE-IN"国际工程锦标赛,世界团体编程冠军,国际互联网奥林匹克和其他比赛的奖牌
俄罗斯联邦总统、俄罗斯联邦政府、英国石油、俄罗斯石油公司和俄罗斯天然气工业股份公司亚恩布尔格生产公司、共和党投资公司、储蓄银行和俄罗斯农业银行的奖学金
知识产权领域的" IP RussiaAwards""最佳IT安全策略"奖项的一等奖
与世界高科技公司合作
"人工智能"教育计划
"三星物联网学院"教育项目——工业物联网领域培训
华为学院HCNA路由与交换技术授权学生课程
阿莫索娃东北联邦大学学生AnastasiaDavydova(阿娜丝塔西娅·达维多娃)——驻雅库茨克Mail.ru形象大使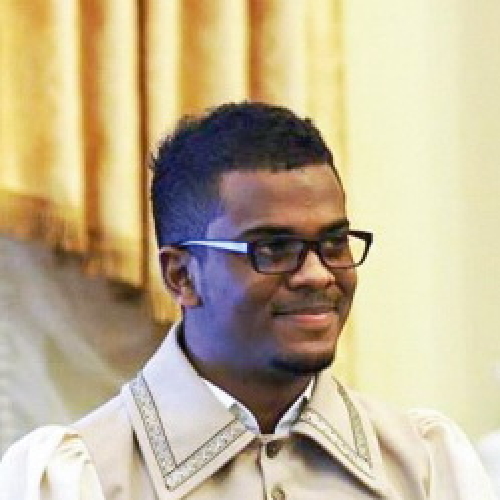 When I came to Yakutsk, I didn't know a single word in Russian. That's why I entered the NEFU Preparatory Department. After three months, I could already understand and speak Russian. That's really fantastic! I like Russian very much, it's melodious and rich. Then I entered the NEFU Institute of Finances and Economics, the Bachelor's program in World Economy. Besides my Bachelor's degree, I obtained a Master's degree in International Business, and now I'm pursuing a PhD degree in Geology, Exploration and Development of Minerals. NEFU is a modern university, it has a big campus, lots of beautiful buildings, and a great dormitory. Local people are open-hearted. I've made a lot of friends not only among foreigners but also among local guys. All of us lived like a big and united family. In 2016, I was elected the NEFU International Club President and was very happy. Life in Yakutsk has changed me for the better, and I don't regret coming here.
学士和专家学位
6月20日 – 开始接收文件
6月11日 – 完成接收按内部入学考试结果考大学的申请人的文件。 在留下名额的情况下,付费名额录取期限可能会延长至10月15日
完成接收按国家统一考试结果考大学的申请人的文件
7 月 25 日 – 预算名额
8月20日 – 付费名额
7月12-25日 – 内部入学考试
名额入学
7 月 30 日 – 招生优先录取阶段
8月5日 – 招生主要录取阶段
硕士
7 月 12 日 - 8 月 10 日 – 接收文件
8 月 11 日 - 8 月 20 日 – 入学考试
8月24-26日 名额入学 (预算名额)
国际关系部
部长
库古努罗夫•弗拉德•瓦西里耶维奇(KugunurovVladlenVasilievich),国际合作部副部长
+7 4112 36-14-53
+7 9142 97-88-27 (Telegram, Viber, WhatsApp)
international@s-vfu.ru
vv.kugunurov@s-vfu.ru
VK – @ums_svfu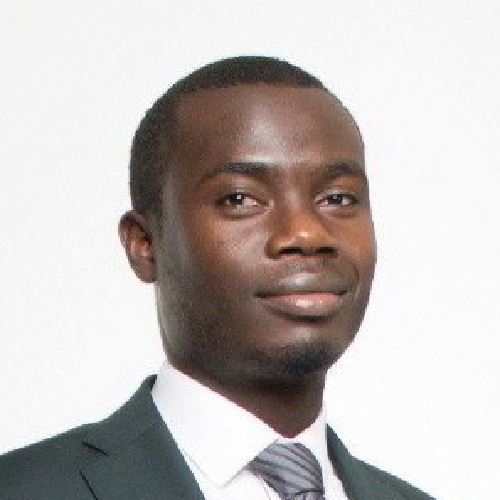 I entered NEFU in 2015. Now I'm a fifth-year student at the NEFU Institute of Medicine. I am dreaming of mastering the profession of an epidemiologist. I've changed a lot during my studies here. I realized that I was capable of many things. I've also become more communicative. I take an active part in research and the university's social life. Besides that, I've learned to understand other people and their problems. I make video clips about Yakutia so that people can see the beauty of the republic. What I like most about Yakutsk is the people. They are hospitable and kind. Yakutsk has very beautiful nature. I can say to other international students who are still thinking about applying to NEFU that the university has everything you need for your studies. The teachers are approachable, they help foreigners. So, I recommend that you apply to NEFU.
阿莫索娃东北联邦大学向外国学生提供助学金,最高可支付学费的60%
学士。 建筑工程、建筑学、经济学、管理学、法学、旅游业、石油和天然气业务、体育教育。学费 ≈ 130,000 — 139,300 卢布
专家。 医务,牙科,采矿。 学费 ≈ 150,000 卢布
硕士 ,研究生, 项临床医学研究科计划。 所有学习计划。学费 ≈ 146,600 — 173,600 卢布
每年学费*
学士 275 000 — 355 000 卢布
专家355 000 卢布
硕士 294,900 — 377,800 卢布
研究生 347,700 — 386,000 卢布
临床医学研究科 434,300 卢布
夏冬季学校
北极学校在线课程(夏季)2021年
日期为7月26日至8月6日
北极气候和自然生态系统
北极区域发展
土著民族的民族志和文化
北极学校在线课程(冬季)2021
日期为2月22日至3月5日
截止2月19日接收申请
俄罗斯北极地区发展
雅库特区域发展
俄罗斯土著人民文化
气候变化
多年冻土问题
北极旅游
北极运输基础设施 (北海航线)
联合教育计划
双证计划
学士
"语言学。国际物流的语言支持",中国佳木斯大学
法国尼斯索菲亚安提波利斯大学的"经济学"
Maestría
"地理。应用地球数学»法国艾克斯-马赛大学
"法学。环境法"凡尔赛-圣昆汀恩伊夫林大学/法国巴黎萨克莱
"能源和可再生能源中的现代材料"法国谢尔日·蓬图阿兹大学
"北亚和中亚考古学和民族学",古米廖夫欧亚国立大学,哈萨克斯坦
外国人预科系
专业:工程和技术、经济、人文、医学、自然科学、通识教育
"对外俄语"
学习期限为1年
学费 150,000 卢布
+ 7 4112 49-68-02
distfdop@mail.ru
*2020/2021学年的学费
23.12.2020