North-Eastern Federal University. Enrollment Campaign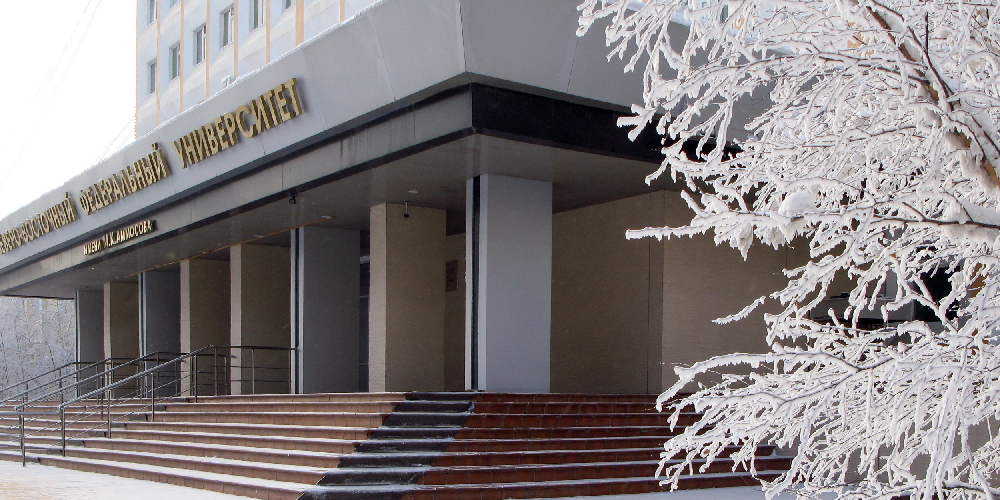 18
institutes and faculties
12
secondary vocational education programs
18
institutes and faculties
12
secondary vocational education programs
NEFU is a multidisciplinary classical university, the largest university in Northeast Russia. It is one of the leaders in biology and medicine, novel materials and nanotechnologies, sustainable use of natural resources, ICT, humanities and pedagogy, cross-cultural communications, and many other areas. Founded in 1956 (Yakutsk State University), NEFU obtained the status of a federal university in 2010.
NEFU graduates' employment rate is over 90%. They are in high demand among the top companies in the republic, Russia, and the world.
Yakutsk is the capital of the Republic of Sakha (Yakutia), Russia's largest constituent entity, which is unparalleled on the Earth in terms of natural and territorial conditions.
Average air temperatures
January -38,5°
July +25,5°
Time zone UTC+9:00 (MSK+6)
VK – @vfuniver
Instagram – @svfu_news (Meta is recognized as an extremist organization in Russia)
Facebook – @nefuniver (Meta is recognized as an extremist organization in Russia)
> 500
continuing professional education programs
> 100
research and education centers and laboratories
> 300
international students
> 500
continuing professional education programs
> 100
research and education centers and laboratories
> 300
international students
43 academic and laboratory buildings, 15 comfortable dormitories
The unique P.A. Lazarev Mammoth Museum, the museum of mineralogy, the museum of zoology, the NEFU museum of written language, the Museum of Archeology, Ethnography and Higher School
The International Center for the Development of Perspective Competencies "FutureSkills: NEFU," the OREH student business incubator (Top 180 of the world ranking of business incubators and accelerators in 2019-2020 according to UBI Global)
The Sergelyakh Lights cultural center
28 sports clubs, the Dolgun swimming pool, the Yunost stadium, the skiing center, the Smena health care center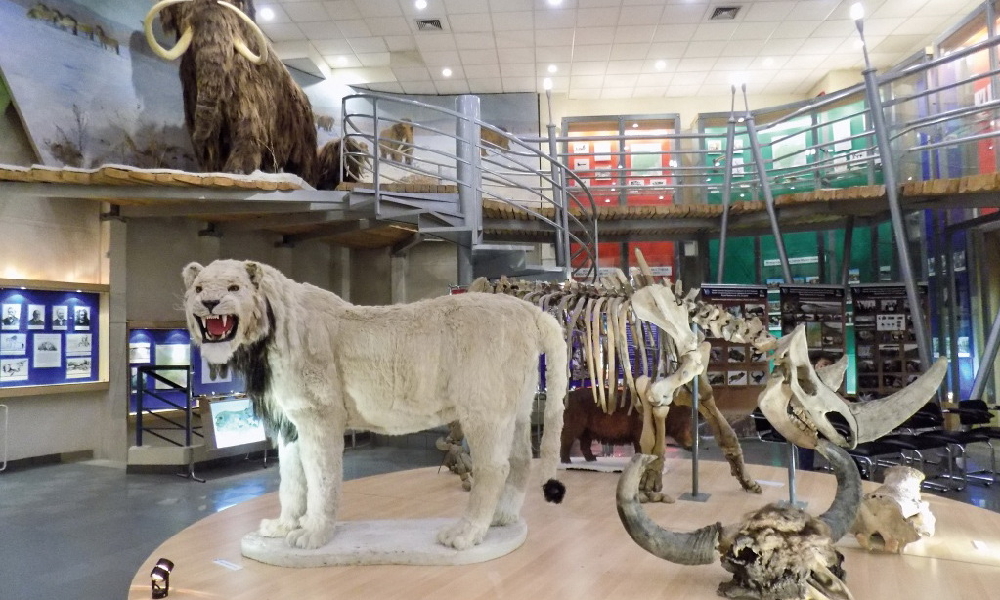 Achievements
The Sergeleekh campus is a multiple prize-winner of all-Russian and regional dormitory competitions
Medals of the CASE-IN International Engineering Championship, the ICPC world team programming contest, international Internet Olympiads, and other contests
Scholarships from the Russian President and the Russian Government, companies such as British Petroleum, Rosneft, Gazprom dobycha Yamburg, the Republican Investment Company, Sberbank, and Russian Agricultural Bank
The first prize in the field of intellectual property IP Russia Awards in The Best IT Protection Strategy category
Cooperation With The Global Hi-Technology Companies
The Artificial Intelligence educational program
The Samsung IoT Academy educational project – students are trained in the industrial Internet of Things
The Huawei Academy's authorized courses for students on HCNA
Routing & Switching Technologies
Anastasia Davydova, a NEFU student is a Mail.ru Group ambassador in Yakutsk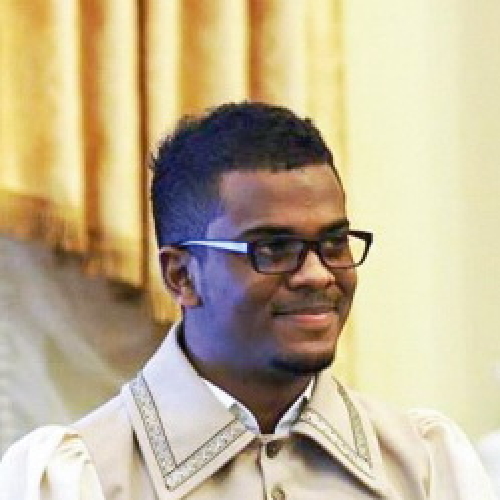 When I came to Yakutsk, I didn't know a single word in Russian. That's why I entered the NEFU Preparatory Department. After three months, I could already understand and speak Russian. That's really fantastic! I like Russian very much, it's melodious and rich. Then I entered the NEFU Institute of Finances and Economics, the Bachelor's program in World Economy. Besides my Bachelor's degree, I obtained a Master's degree in International Business, and now I'm pursuing a PhD degree in Geology, Exploration and Development of Minerals. NEFU is a modern university, it has a big campus, lots of beautiful buildings, and a great dormitory. Local people are open-hearted. I've made a lot of friends not only among foreigners but also among local guys. All of us lived like a big and united family. In 2016, I was elected the NEFU International Club President and was very happy. Life in Yakutsk has changed me for the better, and I don't regret coming here.
Bachelor's And Specialist's Programs
June 20 NEFU starts accepting documents
July 11 the deadline for accepting documents from persons applying following the results of internal entrance exams (If any extra places are available, enrollment in fee-paying places can be extended until October 15)
The deadline for accepting documents from persons applying following the results of Unified State Exams
July 25 state-funded places
August 20 fee-paying places
July 12–25 internal entrance exams
Enrollment orders
July 30 the stage of priority enrollment
August 5 the main stage of enrollment
Master's Programs
July 12 – August 10 acceptance of documents
August 11-20 entrance exams
August 24-26 enrollment orders (state-funded places)
Admission to Bachelor's, Specialist's, and Master's programs
International Relations Office
Head of the Office Vladlen V. Kugunurov, Vice-Rector for International Cooperation
+7 4112 36-14-53
+7 9142 97-88-27 (Telegram, Viber, WhatsApp)
international@s-vfu.ru
vv.kugunurov@s-vfu.ru
VK – @ums_svfu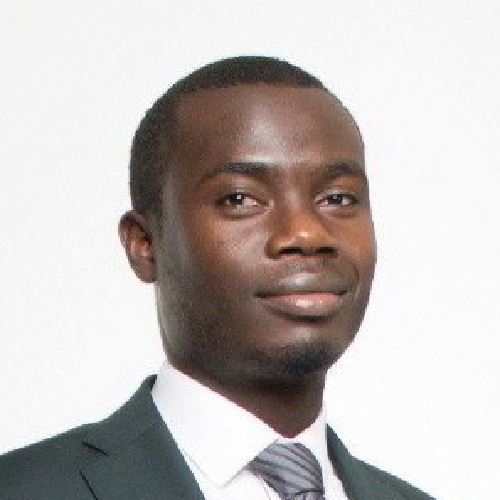 I entered NEFU in 2015. Now I'm a fifth-year student at the NEFU Institute of Medicine. I am dreaming of mastering the profession of an epidemiologist. I've changed a lot during my studies here. I realized that I was capable of many things. I've also become more communicative. I take an active part in research and the university's social life. Besides that, I've learned to understand other people and their problems. I make video clips about Yakutia so that people can see the beauty of the republic. What I like most about Yakutsk is the people. They are hospitable and kind. Yakutsk has very beautiful nature. I can say to other international students who are still thinking about applying to NEFU that the university has everything you need for your studies. The teachers are approachable, they help foreigners. So, I recommend that you apply to NEFU.
NEFU offers grants covering up to 60% of tuition fees for international students
Bachelor's programs. Civil Engineering, Architecture, Economics, Management, Law, Tourism, Oil and Gas Engineering, Physical Education. Tuition fee ≈ 130,000 — 139,300 RUB
Specialist's programs. General Medicine, Dentistry, Mining. Tuition fee ≈ 150,000 RUB
Master's, postgraduate, residency programs. All programs. Tuition fee ≈ 146,600 — 173,600 RUB
Tuition fees per year*
Bachelor's programs 275,000 — 355,000 RUB
Specialist's programs 355,000 RUB
Master's programs 294,900 — 377,800 RUB
Postgraduate programs 347,700 — 386,000 RUB
Residency programs 434,300 RUB
Summer And Winter Schools
Online Arctic School (summer session) 2021
Dates July 26 – August 6
Climate and Natural Ecosystems of the Arctic
Regional Development of the Arctic
Ethnography and Culture of the Indigenous Peoples
Online Arctic School (winter session) 2021
Dates February 22 - March 5
Application deadline February 19
Development of the Russian Arctic Zone
Regional Development of Yakutia
Culture of the Indigenous Peoples of Russia
Climate Change
Permafrost
Tourism in the Arctic
Transport Infrastructure in the Arctic (the Northern Sea Route)
Joint Educational Programs
Network Master's program in Sustainable Development of the Arctic Hokkaido University, Japan
Double degree programs
Bachelor's programs
Linguistics. Linguistic Support of International Logistics Jiamusi University, China
Economics University of Nice Sophia Antipolis, France
Master's programs
Geography. Applied Geomatics University of Aix-Marseille, France
Jurisprudence. Environmental Law University of Versailles-Saint-Quentin-en-Yvelines/ Paris-Saclay, France
Modern Materials in Energetics and Renewable Energy University of Cergy Pontoise, France
Archeology and Ethnology of North and Central Asia L.N. Gumilyov Eurasian National University, Kazakhstan
Preparatory Department For Foreign Citizens
Study areas: engineering and technology, economics, humanities, medicine, natural sciences, general education
Russian As A Foreign Language
Duration of study 1 year
Tuition fee 150,000 RUB
+ 7 4112 49-68-02
distfdop@mail.ru
*The tuition fees are specified for academic year 2020/2021
23.12.2020