Rostov State University of Economics. Enrollment Campaign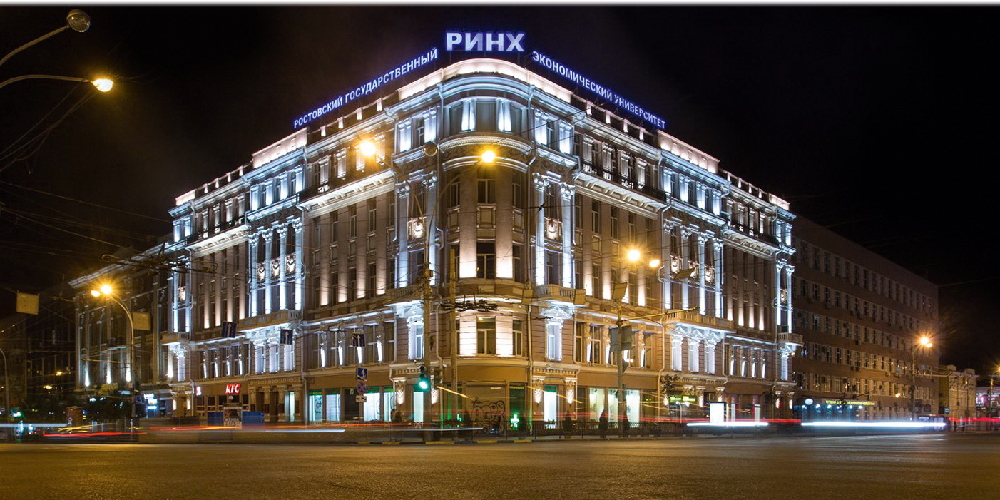 > 300
educational programs
23
research laboratories and centers
≈ 600
international students from 32 countries
> 300
educational programs
23
research laboratories and centers
≈ 600
international students from 32 countries
A reputable university in the south of Russia that has transformed from a top-notch economic education center into a modern classical university with a focus on integration into the international academic community and with the use and creation of the best world practices.
Founded in 1931.
RSUE (RINH) provides state-funded places and offers enhanced scholarships for various achievements in science, studies, and sports.
12 university buildings
4 dormitories
Tuition fees per year
Bachelor's programs 83,000 — 106,500 RUB
Specialist's programs 83,000 — 106,500 RUB
Master's programs 93,300 — 112,800 RUB
Postgraduate programs 112,400 — 120,200 RUB
ERASMUS+ Projects
Academic mobility
D. A. Tsenov Academy of Economics, Bulgaria
Aristotle University of Thessaloniki, Greece
University of Rzeszów, Poland
Development of joint programs
Master's program in Waste Management
Master's program in Green Logistics Management: Advancing Trans-Eurasian Accessibility through Sustainable Logistics Management and ICT Competence
Accelerating ICT Students' Startup Development Competence via Interdisciplinary Modular Courses in the HEI Curricula
Financial Support
Campus France
Fulbright
DAAD
UniCredit Foundation
Erasmus+
The Russian Presidential Scholarship
RSUE (RINH) assists in applying to scholarship funds for study abroad.
Department Of International Cooperation
+7 863 237-02-53
interoffice.rsue@gmail.com
int.rsue.ru
Admissions Office
RSUE (RINH) organizes the two-week Russian Language and Culture school for students of foreign partner universities. During the course, students study Russian and familiarize themselves with the south of Russia.
International ASECU Youth Summer And Winter Schools
RSUE (RINH) is a co-founder of the International Students' Association of Economic Universities of South and Eastern Europe and the Black Sea Region (ASECU Youth) that unites talented and creative young economists from 59 universities and 20 countries.
Summer school format includes a scientific conference, visiting scholars' lectures, a cultural and sightseeing program, a competition for the Tsekouras Prize for Young Economists.
Winter school format includes teamwork on a poster, master classes, a cultural and sightseeing program.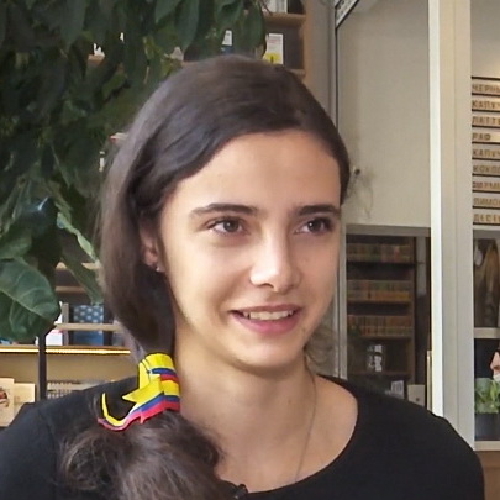 I applied through the Russian embassy in Ecuador. The process was difficult because there were many people and few study spots. I had good marks, and I did my best to get a spot. Rostov-on-Don was my priority. It's all about climate. The university choice was even clearer. I always wanted to study at a university for economics, and RINH turned out to be the best one in this field. It provides high-quality education and employs good teachers. I've already made up my mind to embark on Master's studies, work within my degree field, and I want to stay in Russia. During the year of my studies, I took part in some scientific conferences and project and educational initiatives, won the contest of research papers and the Moscow International Model UN, and became the best international student in the region as part of the Student of the Year 2020 national award. First of all, I am grateful for all these opportunities to my university.
Salma Ramadan -
Ecuador, a second-year student majoring in Banking and Finance
June 19 – July 10 acceptance of documents for full-time studies from persons taking the university's entrance exams
June 19 – July 25 acceptance of documents for full-time studies following the results of the Unified State Exams (USE)
June 19 – July 24 acceptance of documents for part-time and extramural studies from persons taking the university's entrance exams
June 19 – August 7 acceptance of documents for part-time and extramural studies following the USE results
Master's Programs
June 19 – August 10 acceptance of documents for all forms of study
June 19 – July 31 acceptance of documents for all forms of study
Admission Requirements For Foreigners Applying For State-Funded Places
Within the Russian Federation's quota
Under the Russian Federation's international agreements
You can check the package of documents required for admission to state-funded places within each criterion with the Department of International Cooperation.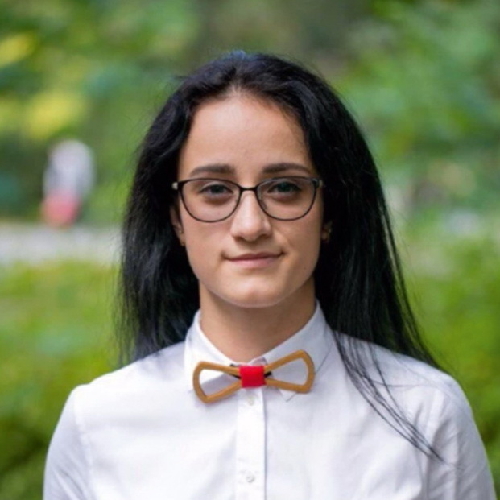 I admire my university. Many thanks to RINH for the better half of my professional life, for the knowledge I gained in various aspects of economics. I am also thankful for the people I got acquainted with. During my studies, I met some people who I wanted to look up to and who I still admire. Needless to say, I am grateful for the professional connections I've built and for all the opportunities I've had during my studies and after graduation from this amazing university. Students have a great chance to gain new knowledge, polish their skills, establish lots of contacts and broaden their outlook. Later, you'll have to pay for your studies and put a lot of effort into searching for the information you really need. So I'd advise a RINH applicant to 'squeeze' as much knowledge and experience as possible during their studies at the Alma Mater using its opportunities to the full potential!
Natalia Zvarich -
a graduate, the participant of the double degree program (Lumière University Lyon 2 and RSUE (RINH)), the Accounting, Auditing and Analysis major
Laboratories And Scientific Schools
RSUE (RINH) and its branches have 17 scientific schools and the following research centers and laboratories:
Research and Production StartUp Laboratory
Center for Strategic Research on Socio-economic Development of the South of Russia (in cooperation with the Southern Scientific Center of the Russian Academy of Sciences)
Institute for Interdisciplinary Research on Global Processes and Glocalization
Institute for Digital Economy Technologies Development
Institute for Sustainable Development and Environmental Protection Issues
Institute for Regional Economy Design (in cooperation with the Center-Invest Bank)
Unmanned Vehicles Center (in cooperation with the Discrete Innovative General Aviation Cluster)
Goods and Services Factory
Media Education and Media Competence Scientific School (A.P. Chekhov Taganrog Institute)
RSUE (RINH) has some active communities and councils helping students fulfill all their aspirations and ambitious plans:
RSUE (RINH) Student Council
Student Culture Center
RSUE (RINH) Student Brigades Office
Student Trade Union Committee
Patriotic Education Center
RSUE (RINH) International Club
Student Dormitory Council
RSUE (RINH) develops culture, creativity, and sports. The university boasts:
Student Culture Center
24 athletics classes
5 sports clubs
2 recreation facilities on the Azov Sea shore (Taganrog) and in the mountains of Arkhyz (Karachayevo-Cherkessian Republic)
23.12.2020