Emperor Alexander I St. Petersburg State Transport University. Acquaintance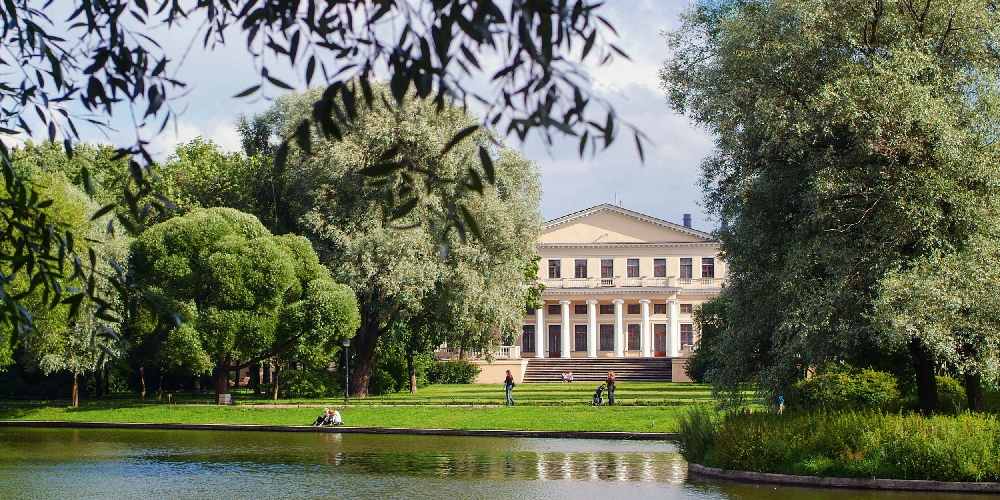 22
research centers and laboratories
> 1,800
international students from > 60 countries
22
research centers and laboratories
> 1,800
international students from > 60 countries
The first engineering transport university in Russia. Founded in 1809. It provides advanced engineering training in many key areas, such as heavy haul and high-speed traffic control, creation of magnetic levitation transport, development of digital technologies, energy saving, technosphere safety and ecology, logistics.
PGUPS students get scholarships of the Russian President, the Russian Government, the Saint Petersburg Government, CEO – Chairman of the Executive Board of Russian Railways JSC.
> 97.5% of graduates are successful in finding a job just after graduation. The average salary for a young specialist is over 45,000 rubles per month
15 buildings, 8 dormitories
PGUPS Museum, a geology and geodesy facility
Physical Culture House
The sports center with a swimming pool, a gym, halls for team sports, wrestling
The clinic
The culture and leisure center including a drama school, vocal and dance ensembles, a fine arts studio, The Club of the Funny and Inventive (KVN), etc.
12 student brigades
PGUPS: Past And Present
Main railway lines such as Trans-Siberian Railway, Turkistano-Siberian Railway, Baikal-Amur Mainline Railway; subways in Moscow, Leningrad, and other cities; the largest bridges, tunnels, canals, ports, hydroelectric power plants, the ground transport infrastructure of the Baikonur Cosmodrome
Modernization projects for the Eastern Test Range, the approaches to the ports of the Azov and Black Sea basin and the Baltic Sea basin, development of high-speed railway transport nodes in Moscow, Saint Petersburg, and Murmansk
Tuition fees per year
Bachelor's programs 3 750 EUR
Specialist's programs 3 750 — 4 250 EUR
Master's programs 4 250 EUR
Postgraduate programs 5 050 EUR
Key Centers And Laboratories
Research Laboratory for Magnetoelectric Transport Systems
Center for Computer-Aided Railway Technologies
Research and Education Center for Innovative Development of Passenger Railway Transport
Research and Education Center for Multimodal Transport Systems
Eurasian Network University of High-Speed Railways is an open international educational project implemented in cooperation with many top technical universities in Europe and Asia.
Graduates include ministers of railway transport, political figures, heads of major transport, construction, industrial and research enterprises, well-known scientists, inventors, and designers.
Faculties
Faculty of Automation and Intelligent Technologies
Faculty of Transport Construction
Faculty of Railway Operation and Logistics
Faculty of Industrial and Civil Engineering
Faculty of Transport Systems and Power Engineering
Faculty of Economics and Management
Faculty of Part-Time Studies
Faculty of Pre-University Training
Now I'm a postgraduate student at PGUPS. I started dreaming of studying at this university when I studied at Tashkent Institute of Railway Transport Engineers, and I was dead set on continuing my education here. Many of my teachers in Uzbekistan graduated from the alma mater of Russian engineering. It was they who inspired me to follow this way. On the very first day, I was agreeably surprised at hearty welcome from the staff members of the International Relations Department. They helped me adapt to the city that was strange to me back then. Now they've become near and dear to me. PGUPS teachers are out-and-out professionals. They use plenty of information delivery methods depending on the course content being studied. It is explained in a student-friendly language with lots of examples. Here you can gain knowledge to become a good specialist, gain experience from brilliant educators. The university also offers lots of opportunities for the full development of the human personality.
Sharofat Kadyrova -
Uzbekistan
The Ministry of Science and Higher Education of the Russian Federation has allocated 70 state-funded places for foreign citizens within its quotas.
Bachelor's And Specialist's Programs
June 17 – PGUPS starts accepting documents
July 12/August 9/August 20 – the deadline for accepting documents from persons applying for studies following the results of internal entrance exams for full-time studies/extramural studies, state-funded places/fee-paying places
July 23/August 13/August 30 – the deadline for accepting documents from persons applying for studies following the USE results for full-time studies/extramural studies, state-funded places/fee-paying places
July 28–30/August 17 – priority enrollment (without entrance exams) for full-time studies/extramural studies
August 3–5/August 19 – the main stage of enrollment (following the results of entrance exams) for full-time studies/extramural studies
June 17 – July 23/June 17 – August 20 – acceptance of documents from persons taking internal entrance exams for state-funded places/fee-paying places
August 10/August 12 – the deadline for accepting enrollment consents for full-time studies/extramural studies
International Student Support
Tutorial supports
Tutors from among teachers and mentors from among senior students help students get comfortable at PGUPS and in Saint Petersburg.
Parents Bridge
Parent's Personal Account for getting the information on attendance, academic progress, academic, scientific, sports, and other achievements of a student.
International Relations Department
It provides migration and visa support to international students, helps them handle organizational problems.
VK – @interpgups
Instagram – @interpgups (Meta is recognized as an extremist organization in Russia)
Facebook – @interpgups (Meta is recognized as an extremist organization in Russia)
+7 812 310-17-27
+7 812 310-33-89
inter@pgups.ru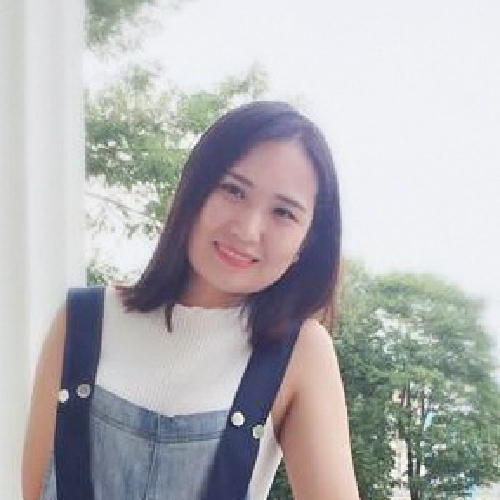 I entered PGUPS under advice from my acquaintances and I never regretted it. This is a university with a rich history, nice buildings and classrooms. All the teachers I had at PGUPS are out-and-out professionals. At the lessons, they not only explained the theory but also provided plenty of cases from real companies. Finally, when I got a job after graduation, I managed to get into gear very quickly from the first days. I lived in the newly refurbished department-type dormitory in downtown opposite the Peter and Paul Fortress. I think I couldn't ask for better living conditions. I graduated from PGUPS in 2015. I warmly recall the years of my studies at PGUPS. I've been still keeping in touch with my fellow students and some teachers.
TOP 5 Popular Fields Of Study And Majors Among International Students
Electric Power Industry and Electrical Engineering
Economics
Management
Railway Rolling Stock
Railway Operation
Double Degree Programs
English-taught programs
Bachelor's programs
Civil Engineering; International Business Saimaa University of Applied Sciences, Finland
Financial Management Hochschule Stralsund – University of Applied Sciences, Germany
Chinese-taught programs
Construction of Railways, Bridges and Transport Tunnels; Railway Operation; Railway Rolling Stock; Railway Traffic Control Systems; Management; Commerce; Technosphere Safety; Electric Power Industry and Electrical Engineering – Beijing JiaoTong University, China
Russian-Chinese Transport Institute
Implementation of joint educational programs
Scientific cooperation in the priority areas of the sector (high-speed traffic,
energy efficiency, novel automation and telemechanics systems for railways, logistics)
Development and publication of study guides on the Russian language for railway majors
Chinese language courses for Russian students
Unique international Master's program in Economics, Ecology and Infrastructure at High-Speed Railways (Civil Engineering major) as part of ERASMUS+ – Dresden University of Technology, Germany
Supplementary Russian language study programs for foreign citizens (applicants)
Individual short-term courses
An intensive TORFL course (A1 – C2)
Special courses for foreign attendees on cultural studies, literature, stylistics, business communication, mass media language
Summer and winter schools for studying Russian as a foreign language
Tuition fees: 200 € for the CIS countries, 3 000 € for other countries
23.12.2020