Universidad Estatal de Baikal. Adaptación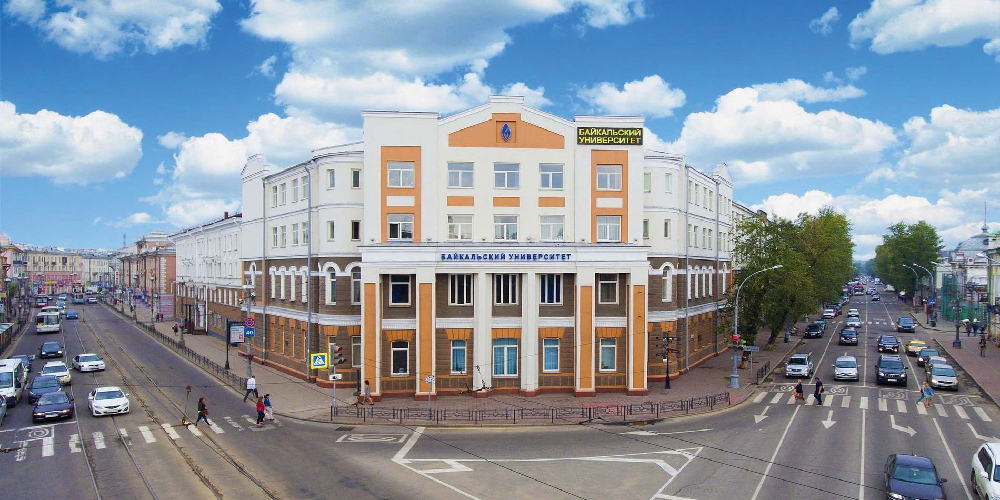 Excelente reputación en el mercado ruso e internacional
Formación de abogados, economistas y gestores de éxito altamente profesionales en todas las áreas.
Base para el empleo en empresas líderes con niveles salariales competitivos
Organización de alta calidad del proceso educativo en formatos tradicionales, híbridos y en línea.
Programas de doble titulación y educación inclusiva con universidades en China, Austria, Francia y Alemania
Programas de intercambio académico a corto y largo plazo en destinos europeas y asiáticas
Proyectos y programas internacionales
Programas de maestría en ruso e inglés
Suplemento europeo del diploma (Diploma Supplement)
Habitaciones en residencias modernas para todos los estudiantes extranjeros
Amplia gama de becas y otras formas de incentivos
Facultad preparatoria para estudiantes extranjeros
Programa integral de formación en idioma ruso
Cursos de formación de un año para cualquier nivel de dominio del idioma ruso (septiembre-junio)
Programas especiales para estudiantes que vienen para formación a corto plazo (4-6 meses) y formación a largo plazo (1,5 y 2 años)
Programa
Materias en la área elegida para actividades de educación continua o producción: historia, estudios sociales, matemáticas, informática, literatura, estudios regionales, estudios culturales
Se presta especial atención al estudio del estilo científico del discurso en el destino elegido.
La formación se lleva a cabo en ruso. Las clases son impartidas por profesores altamente cualificados con muchos años de experiencia en la enseñanza de ciudadanos extranjeros.
Para quienes estudian en una universidad extranjera, es posible incluir formación en BSU durante 1 año, incluso de acuerdo con un plan de estudios individual.
Redactamos documentos
Para estudiar en BSU, los solicitantes extranjeros deben solicitar un visado de estudiante, habiendo recibido una invitación de la universidad. La invitación se emite de forma gratuita.
Para todas las preguntas relacionadas con los trámites, comuníquese con el Departamento de Asuntos Internacionales umd@bgu.ru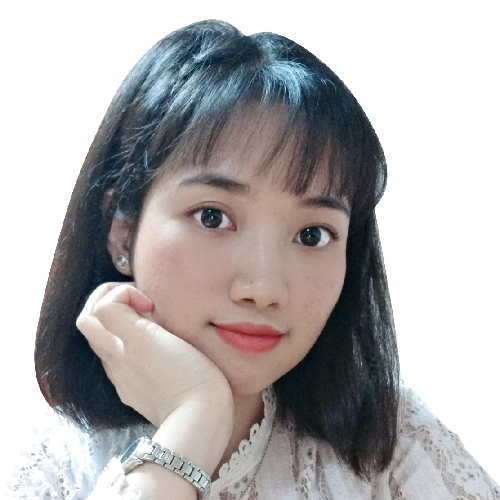 I am very happy to have been studying at BSU and living in Irkutsk for three years already. My brother has lived here for seven years and has successfully completed his Master's degree. He was helping me choose a university and looking for a field of study that would be interesting to me now and also useful in the future. So I turned my attention to the Bachelor's program in Social Work. The opportunity to get high-quality education in Russia really attracted me. I started studying Russian at BSU from scratch. Classes are conducted by highly qualified teachers. They always support international students, help them in overcoming difficulties in career development. They give extra classes, if necessary. My group has an advisor whom I can always approach about academics and accommodation in the dormitory. I really enjoy campus life and try to participate actively in research conferences and symposia and student council meetings. With its unique collection of over 1 billion books, the BSU library helps me prepare for seminars and conferences. BSU also has its movie theater and culture and leisure center Khudozhestvenny my fellow students and I love to visit in our free time. I really want to graduate from BSU with honors and continue my studies here in a Master's degree program, in the city where I saw snow for the first time.
Vamos a Irkutsk desde Moscú
Avión: Duración media del vuelo 5 horas 30 minutos. El aeropuerto se encuentra a 8 km del centro de la ciudad.
Tren: Estación de Irkutsk-Passazhírskiy: Principal estación de trenes de la ciudad y una parada importante del ferrocarril Transiberiano. Tiempo medio de viaje: 3 días 14 horas.
Irkutsk
Irkutsk es un gran centro industrial, científico, educativo y cultural del este de Siberia y la región de Irkutsk.
La proximidad al sagrado lago Baikal y al río Angará define el alma de la ciudad y las características de sus habitantes: tranquilidad, amabilidad, paciencia y generosidad. La moderna Irkutsk es una de las ciudades más bellas y multinacionales de Rusia con un alto potencial industrial y de investigación.
El centro de Irkutsk está incluido en la lista preliminar de sitios del patrimonio cultural de la UNESCO. "Ciudad de encaje": así describen los turistas a Irkutsk debido a la de antiquísima arquitectura de madera de la ciudad.
Monumentos
Reconstrucción histórica del antiguo Irkutsk – barrio 130
Arco triunfal de Moscú
Iglesia de Kazán, Nueva Catedral Católica, Sinagoga de Irkutsk, Mezquita
Malecón del río Angará
Museos, fincas y teatros
Baikal
Uno de los lagos más grandes: 20% de las reservas de agua dulce del mundo.
> 2.500 especies biológicas, incluidas 960 especies animales y 400 plantas. Baikal es rico en pescados comerciales y muy sabrosos como el omul, el tímalo, corégano (sig), el esturión.
Estatus de Patrimonio Natural Mundial de la UNESCO (1996)
Cocina local
El principal manjar de Irkutsk es el omul de Baikal ligeramente salado, famoso por su delicado sabor incluso lejos de Siberia. Los platos de la cocina buriata son muy populares entre la población local, especialmente las poses, que se preparan a partir de carne picada de cerdo, cordero y ternera.
Temperatura media
-20 °С en enero
+24 °С en julio
Estamos alojados en una residencia
Todos los estudiantes internacionales se alojan en residencias cómodas y bien equipados ubicados en el centro de la ciudad, cerca del campus principal, a 10 minutos en transporte público.
Costo del alojamiento
580 - 630 RUB (≈ 8 €, ≈ 9 $) por mes dependiendo del número de camas en la habitación.
Nos sentimos seguros
Estricto control de acceso en edificios educativos y residencias de BSU
Seguridad 24 horas y torniquetes en la entrada
Sistema de termometría sin contacto
Seguimiento diario y control del régimen de máscaras por parte de estudiantes y personal universitario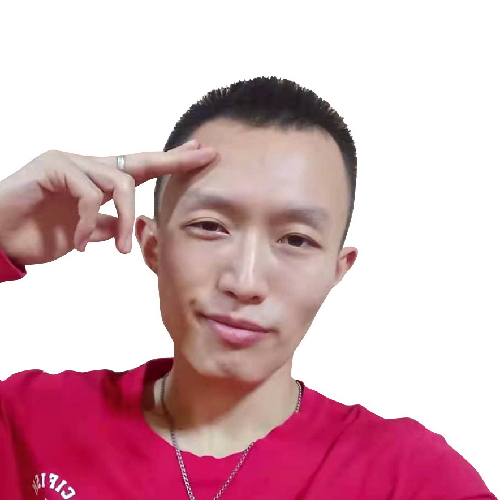 I started to study the basics of economics at home at Shandong University in China. Then I continued my studies at BSU under the agreement between the universities. My choice turned next to the Faculty of Global Economy, and I'm very happy about it because BSU is one of the best Russian educational institutions in the field of law, economics, and management. It has been quite recently that I started to study the Russian language, so I still haven't enough language practice, and sometimes there are little difficulties in my studies. However, I'm doing my best. I have to learn many new words every day. When I studied Russian at school, it was easier for me. Now I need to understand professional terminology, and that's why it can be difficult. My fellow students willingly help me in studying, which I am very grateful for. I have been living in Irkutsk for almost a year. Life in China is different from life in Irkutsk. There are many people in China, and most of them are wrapped up in the Internet. They are constantly sitting at computers. In Russia, people prefer real-life communication. I really like to communicate. People living in Irkutsk are good. They are very responsive and hospitable. Here I've made a lot of friends, who are not only Russians but also guys from other countries. I also like Russian products and ethnic foods.
Adaptación
Socio-psicológica
Académica
Linguocultural
Los curadores de los grupos involucran a estudiantes extranjeros en eventos sociales, deportivos, científicos a nivel de facultad, universidad, región y toda Rusia.
Departamento de Asuntos Internacionales
Introducir a los extranjeros a la universidad, campus, residencias, requisitos generales de comportamiento en la universidad.
Apoyo en comportamiento legal en Rusia, salud y seguridad.
Informar sobre las peculiaridades de la cultura de los residentes locales.
Asesoramiento sobre cuestiones de visado de entrada múltiple
Facultad internacional
Lidera un trabajo individual activo para identificar y resolver rápidamente los problemas emergentes con cada estudiante extranjero, brindándoles información y apoyo psicológico.
Deporte
Secciones deportivas de baloncesto, voleibol, fútbol, ​​tenis de mesa, ajedrez, lucha libre, press de banca.
Actividades diarias en el complejo deportivo
Club deportivo estudiantil de BSU - miembro de la Asociación de Clubes Deportivos Estudiantiles de Rusia
Eventos anuales
Consagración de los estudiantes en forma de quest con la implementación de diversas tareas relacionadas con las especificidades culturales de los pueblos de diferentes países.
Eventos estudiantiles internacionales, nacionales y culturales, fiestas, festivales, días nacionales
Conferencia internacional de estudiantes científicos y prácticos "Rusia y los países asiáticos: diálogo de culturas (tradición y modernidad)"
Competiciones de toda Rusia y regionales, Olimpiadas, días deportivos estudiantiles
Excursiones alrededor de Irkutsk, al lago Baikal, al los museos limnológico, etnográfico y de arte, teatros, exposiciones, etc. Para aprendizaje a distancia: recorridos fotográficos y excursiones virtuales
En el contexto de una pandemia en el año académico 2020-2021, se llevaron a cabo con éxito medidas de adaptación para estudiantes de primer año fuera de la Federación Rusa
Concursos, juegos y programas a distancia de socialización e implicación en la vida universitaria
Atracción de mentores de alto nivel para ayudar a dominar el material educativo, conocimiento de la cultura, mentalidad y tradiciones rusas
18.04.2021