Universidad Estatal de Baikal. Campaña de admisión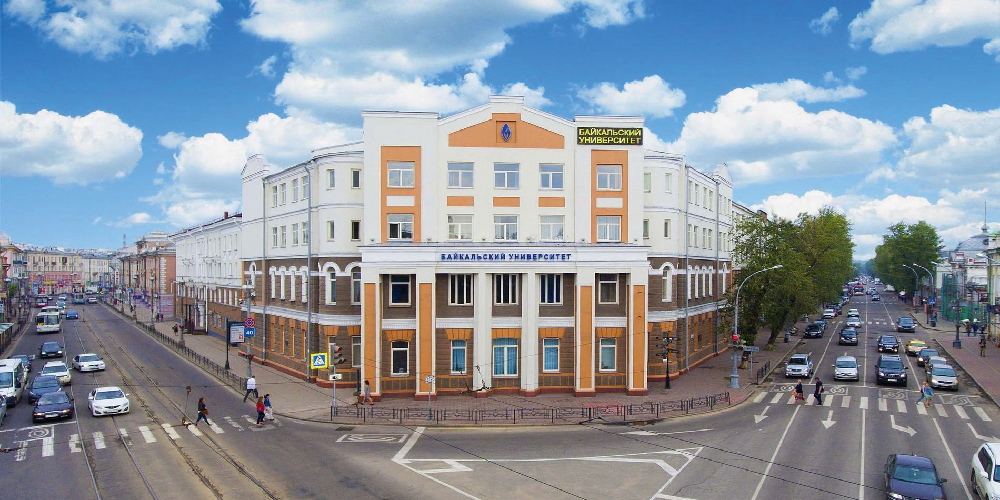 Los graduados de la Universidad Estatal de Baikal (BSU) tienen una gran demanda en el mercado laboral ruso e internacional. Los principales socios comerciales de BSU son empresas-empleadoras rusas e internacionales, así como autoridades de los niveles municipal, regional y federal.
Tasas de formación por año
Licenciatura 1 350 — 1 480 USD
Especialidad 1 350 — 1 600 USD
Maestría 1 520 — 1 650 USD
Becas y subvenciones
Todos los estudiantes extranjeros admitidos a las plazas subvencionadas en el marco de las cuotas del Gobierno de la Federación Rusa estudian en BSU de forma gratuita, reciben una beca mensual (durante todo el período de estudio, independientemente del éxito del candidato)
1. Becas personales de BSU
Beca del Consejo Académico BSU
Beca de V.N. Dolzhnij
Beca imperial
Beca Yumzhagiina Tsedenbala
Beca S.V. Chemezova
2. Becas municipales, regionales y federales
Beca de la empresa "Almaz"
Beca "Alpha Chance"
Beca de la Fundación de V.I. Vernadsky
Beca del alcalde de Irkutsk
Beca del gobierno de Federación Rusa
Beca del presidente de Federación Rusa
3. Subvenciones del Gobierno de la Región de Irkutsk, de Rosmolodezh, de foro internacional "Baikal", así como subvenciones en el marco de los programas del Fondo de Ayuda a la Innovación "UMNIK" y "START".
Bachillerato y especialidad
Junio 20 – presentación de solicitudes de admisión a la formación con el adjunto de los documentos necesarios
Julio 12–21 – pruebas de ingreso
Julio 10 – Septiembre 30 – fnalización de aceptación de documentos de ciudadanos extranjeros que no tengan los resultados del Examen Estatal Unificado y que ingresan de acuerdo con los resultados de las pruebas de acceso a la universidad
Agosto 5 – Septiembre 9 – admisión a plazas subvencionadas*
Agosto 30 – Septiembre 30 – admisión a plazas de pago **
Maestría
Julio 20– presentación de solicitudes de admisión a la formación con el adjunto de los documentos necesarios
August 10– finalización de recogida de documentos
Postgrado
Junio 20 – presentación de solicitudes de admisión a la formación con el adjunto de los documentos necesarios
Agosto 23–24 – pruebas de ingreso
Agosto 22 – Octubre 30 – finalización de recogida de documentos
* Es necesario, junto con una declaración de consentimiento para la inscripción, presentar (según modelos admitidos) el documento original sobre estudios cursados dentro de los siguientes términos: para las formas de educación presencial y mixta - hasta el 3 de agosto; para educación a distancia- hasta el 8 de septiembre.
** Para la admisión a plazas bajo contrato, no se requieren los originales de los documentos educativos.
Todos los documentos (de identificación, estudios y otros documentos) deben traducirse al ruso de la forma esablecida. En caso de ser necesario, el documento deberá tener apostilla, legalización consular o certificado de reconocimiento del nivel de estudios.
Los estudiantes extranjeros pueden estudiar en la universidad sobre una base subvencionada (la misma que los ciudadanos de la Federación de Rusia, de acuerdo con los resultados del Examen Estatal Unificado, las pruebas internas y las Olimpiadas), en el marco de las cuotas del Gobierno de la Federación Rusa, así como sobre una base comercial.
Los ciudadanos extranjeros que se encuentren fuera de la Federación Rusa, por decisión del comité de admisiones, pueden ser admitidos a los exámenes de ingreso a distancia.
Comité de registración
Secretario Ejecutivo
Olga Pénzina
+7 3952 5-0000-5
(línea directa de 8:00 a 22:00 horas)
priem@bgu.ru
priem.bgu.ru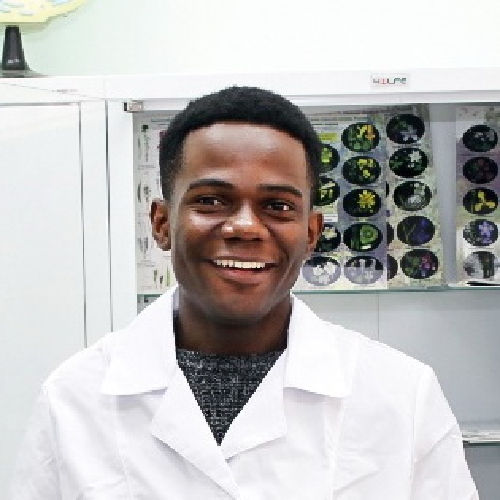 I always wanted to try studying abroad and gaining knowledge in a foreign language. That's why I applied to study in Russia for a Bachelor's program in Forest Management. Forestry specialists are in high demand in Congo. Soon I was given a place to study in my chosen field at BSU in Irkutsk. I really like studying at BSU. I've never regretted choosing forestry as a field I'd like to dedicate my life to. This program turned out to be a synthesis of scientific, engineering, economic and management disciplines. In my spare time, I go to the sports center located on the university's campus. It's very convenient because you don't have to waste your time and money on gyms and sports clubs in the city. I really enjoy real-life communication. I have a good, friendly relationship with Russian students. There was never any misunderstanding with anyone. During my studies, I gradually got used to Russian cuisine. I really like pancakes and pelmeni (meat dumplings). When I graduate and go back to Congo, I'll recall Siberia, Irkutsk and, of course, BSU with warm feelings.
Facultad preparatoria
Programa educativo adicional "Lengua rusa como lengua extranjera (RFL)"
Objetivos del curso
Preparación para la admisión a diversos programas de pregrado y postgrado.
Preparación para el examen de certificación estatal TRKI-I
Conocimiento del sistema educativo de Rusia.
Inmersión en el idioma ruso, su cultura y tradiciones.
La formación puede ser presencial y a distancia.
Capacidades
Participación en eventos estudiantiles internacionales culturales-nacionales, festivos, días nacionales: "Té Ruso", "Año Nuevo", "Festival Literario y Musical de Estudiantes Extranjeros", "Maslenitsa", "Mejor Foto"
Excursiones por la ciudad de Irkutsk, a orillas del sagrado lago Baikal, a museos limnológicos, etnográficos, de arte, teatros, exposiciones. En el caso de aprendizaje a distancia: recorridos fotográficos y excursiones virtuales
Participación en competiciones de toda Rusia y regionales, olimpiadas, conferencias, spartakiadas estudiantiles.
Oportunidad de aprobar prueba de certificación estatal (CRLE­ (TORFL)) y recibir certificado que confirme el nivel de dominio del ruso como lengua extranjera.
Programas de cursos
para ciudadanos extranjeros con cualquier nivel de dominio del idioma ruso
Perfiles: lingüístico, económico, cultural
Impartición: septiembre – junio
Formación a corto plazo: 4-6 meses
Estudio a largo plazo: 1,5 y 2 años
Se presta especial atención al estudio del estilo científico del discurso en la dirección elegida.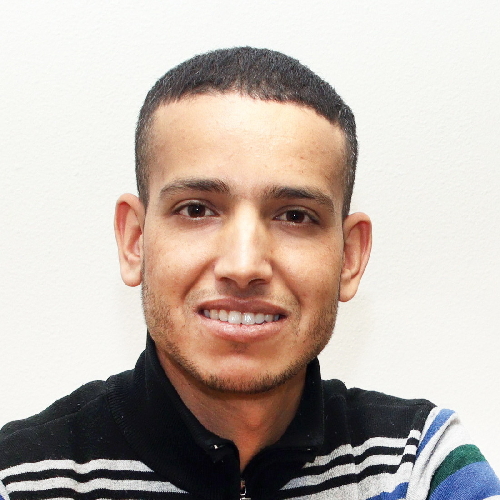 It was they who told me about Irkutsk university that provides high-quality training in the Global Economy program. I've always found it particularly attractive. Compared to the universities in European Russia, BSU offers affordable tuition fees, and the quality of education and the learning process implementation are none the worse. Although due to the coronavirus pandemic, we only have online classes this semester, it's very interesting for me to study at BSU. The university has a well-developed distance learning system, with high-speed Internet access on campus and in the dormitories. It's also worth mentioning that the BSU dormitories are very modern, they are located in the city center, not far from the main university building. I like Irkutsk and its proximity to Lake Baikal. In the summer, my friends and I went on a quad bikes tour around Baikal, and we had a lot of positive emotions and impressions. I think I'm very lucky to live and study in such a unique and beautiful place. After completing my Bachelor's degree, I dream of continuing my studies at BSU. Also, I'd like to set up my own business in Irkutsk.
Las conferencias científicas son clases fascinantes, durante las cuales los participantes se familiarizan con las futuras profesiones y la universidad de una manera lúdica. Las salas de conferencias las dirigen los principales profesores de la universidad y, a veces, los propios estudiantes. Al convertirse en participante, uno adquiere nuevos conocimientos y habilidades que puede aplicar en la práctica.
Sala de lectura "Escuela de Sherlock Holms"
El programa incluye: un laboratorio forense, una sala de audiencias, control de aduanas, un centro de capacitación especial, un campo de tiro interactivo y mucho más.
Sala de lectura "La vuelta al mundo en 80 días"
En el programa: encuentros con expertos de los campos de la economía mundial, turismo, lingüística, seguridad económica. Viajará por el mundo, ampliará sus horizontes en el campo de los estudios regionales, aprenderá a evaluar la situación internacional, participará en una búsqueda en inglés, resolverá tareas de lógica.
Sala de lectura "Puerta al emprendimiento"
El programa incluye: cómo generar una idea de negocio, cómo lanzar su marca, cómo organizar adecuadamente una campaña publicitaria, qué equipo necesitas armar para su negocio, cómo calcular sus finanzas correctamente, cómo registrar su negocio.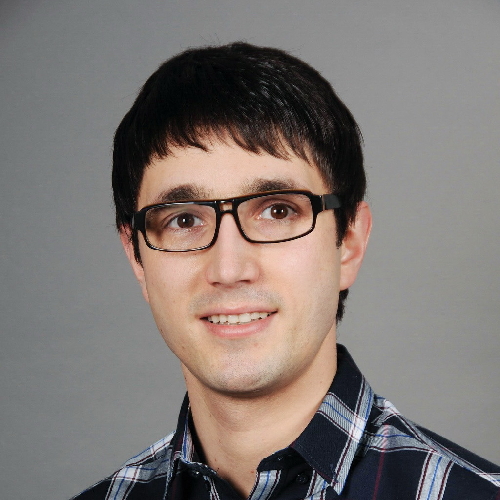 I've just completed my studies at BSU under the exchange program. My main place of study is the University of Potsdam (Germany), where I study Political Science, Economics, and Russian Studies. Unfortunately, it was impossible to enter Russia because of political decisions related to the coronavirus. So, the whole course was conducted online. This, of course, is not the same as being here. However, studying online at BSU was a great experience! What I liked most was my teachers' hospitability and interest in students. We were frank and open about everything. A Russian view on international economics and international politics is very interesting. Exchanging opinions on various subjects was really informative. I highly recommend Baikal University to everyone who is going to study in Russia! My Russian has improved a lot this semester, and I look forward to coming back to Irkutsk when the borders are reopened.
23.12.2020