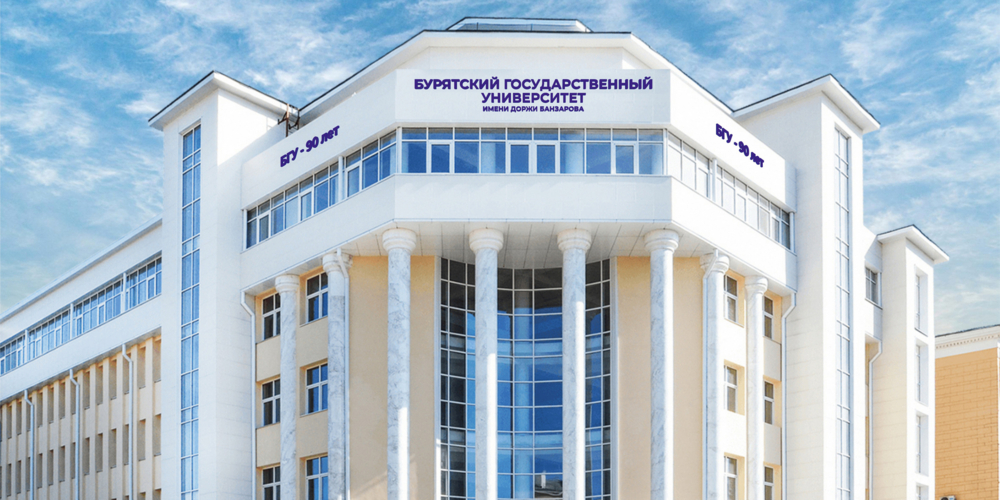 250
international students from 20 countries
250
international students from 20 countries
Banzarov Buryat State University is one of the largest state higher education institutions in the Far East, one of the leading specialized centers for training personnel in a wide variety of fields.
The holders of a prestigious degree from Banzarov Buryat State University, who have advantageous starting positions, work in different regions of Russia and are in demand abroad.
Thanks to the flexible discount system, you can save around 30% of the tuition fee. The discount is fixed for the entire period of study.
Citizens of Kazakhstan, Tajikistan, Kyrgyzstan, and Belarus can be eligible for state-funded places. Applicants from other countries can be eligible for state-funded places according to the documents confirming their compatriot status
In 2022, the tuition fee for most Bachelor's programs was 134,000 RUB
BSU International Relations Department supervises foreign citizens from the moment of their admission to the university till graduation
Issuing an invitation to enter Russia for studying
Issuing a multiple entry student visa upon arrival in Ulan-Ude
Health insurance advice
Meeting and supporting a foreign citizen
Olympiads for admission
In the academic year 2022-2023, the university holds the Baikal Prospect Olympiad for 9-11th graders. The winners and prize-winners of the final stage of the Olympiad will get bonus points for admission and the grant for a 30% discount on the tuition fee for higher education programs.
During the enrollment campaign, the university holds the Mathematics Olympiad for applicants of natural sciences faculties where you can win valuable prizes
Admission Office
We try to give quick, straight and objective answers. It is you who we are waiting for!
Applicant Guide
1. To apply, you must decide on the fields of study. All the information is available on the official university website in the For Applicants section
If you contact the Admission Office consultants in person, they will give you more detailed information on each field of study, the differences between the similar fields of study, the prospects for mastering one or another profession.
2. You can submit your admission documents in three ways:
In person, to the address: Smolina Street, 24A, Room 0105, Ulan-Ude, Republic of Buryatia
Via the State Services portal in the Children. Education section
In Applicant's Personal Account
Admission hotline
+7 3012 22-77-22 5:00 – 12:00 MSK, multichannel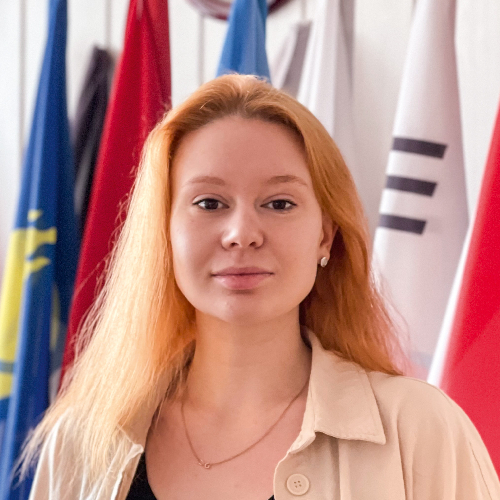 Studying at the Institute of Oriental Studies of Banzarov Buryat State University, I not only gained excellent knowledge but also had an infinite number of warm memories and positive emotions. The teaching staff, university administration, and especially the International Relations Department – all of them were sympathetic to us and always met us halfway, never refusing to help. After earning my Bachelor's degree, I decided to continue my education at my favorite university. And I keep saying proudly that I am a student at Buryat State University!
Vlada Gotsak -
Kazakhstan. The first-year Master's student majoring in Oriental and African Studies at the BSU Institute of Oriental Studies
Popular study programs
Students pursuing engineering fields of study undertake work placements at real enterprises-the university partners where students learn the subtle details of their profession and often get a job as early as this stage. Most graduating Bachelors are fully-fledged specialists in their field already!
Many of our graduates pursue Master's degrees combining the learning process with their work activities. This is facilitated by a flexible study schedule.
General Medicine
There is a traditionally high demand for places for training medical specialists. When you apply to the Institute of Medicine, you are not required to take the Unified State Exam in chemistry – you must pass the Internal entrance exam – the professional chemistry test.
Students undertake internships at the medical institutions in the city of Ulan-Ude where they acquire skills and abilities required for such a demanding and important profession under the supervision of experienced tutors
Linguistics. Translation and Translation Studies
The Institute of Philology, Foreign Languages and Mass Communications is known far beyond the university. It is here that graduates acquire the very same "London" accent which is highly rated among professional interpreters.
Oriental and African Studies
At the Institute of Oriental Studies, you can study not only Oriental languages and literature but also such fields of study as History of Asian and African Countries; Socio-Economic Development of Asian and African Countries, Foreign Studies, and Tourism.
You can also study popular languages – Korean, Japanese, Chinese, Mongolian languages as part of the exchange program using network modes of study.
While studying, students have a unique opportunity not only to visit the target-language country but also to undertake study placement there and then embark on a Master's degree, if desired.
Mathematical Support and Administration of Information Systems. Information Systems and Databases major
The region's best IT specialists are trained here. Based on the results of the finals of the World Programming Championship in Northern Eurasia – 2022, it can be said without prejudice that BSU programmers are the best in Eastern Siberia!
Law
The competition is high, even for fee-paying places. This is not surprising as BSU lawyers are rightfully considered the region's best! Bachelor graduates can pursue Master's programs later.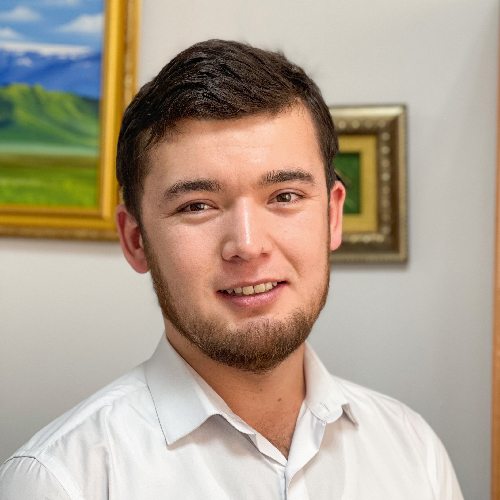 I had been dreaming of becoming a doctor since childhood. And I decided to come to Russia, namely the city of Ulan-Ude, literally in summer, before applying. Our university employs out-and-out professionals and provides high-quality training! And I really like studying here and living in such a beautiful city. I'd like to express my deepest gratitude to all the staff members of the International Relations Department not only as an international student but also as an ordinary person– for a warm welcome and conscientious attitude to all international students. Thank you for everything!
Zahriddin Rahmatov -
Tajikistan. The sixth-year student at the BSU Institute of Medicine
International cooperation
Student, PhD student, teacher exchange
Research
Joint scientific papers
Holding international symposia and conferences
Inviting international professors, researchers and practitioners from foreign partner universities
Every year BSU participates in education fairs in Mongolia, Uzbekistan, Kyrgyzstan, Tajikistan.
Strong corporate culture
The university students are members of various university associations, hold the top spot in regional and all-Russian scientific, sports and creative contests, participate in international competitions.
The Imagine International Student Association successfully works at the university.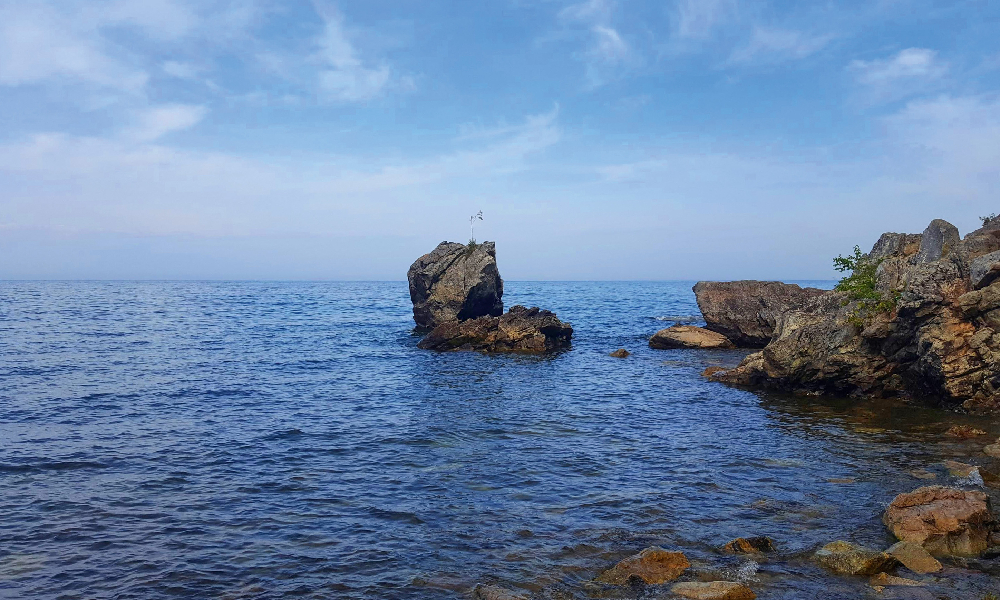 Unique university location
The university is located in the sunny capital of the Republic of Buryatia – Ulan-Ude, two hours' drive from Lake Baikal, one of the world's oldest water bodies, which contains the fifth part of the world's freshwater resources.
Both Baikal and the coastal areas are notable for their unmatched flora and fauna, which makes these places really unique and always attractive to scientific minds and numerous travel enthusiasts and real adventure seekers.
The Department of Russian as a Foreign Language in cooperation with the International Relations Department holds traveling summer and winter schools on the shore of Lake Baikal with an eventful academic (Russian language classes, master classes) and sightseeing and entertainment program.
Accommodation
The university provides accommodation for all full-time students in the student dormitory.
Fee 850 – 3,100 RUB per month
Average expenses:
One-room apartment rental cost – 12,000 RUB and more per month
Lunch in a canteen – 100 RUB and more
Lunch in a café – 250 RUB and more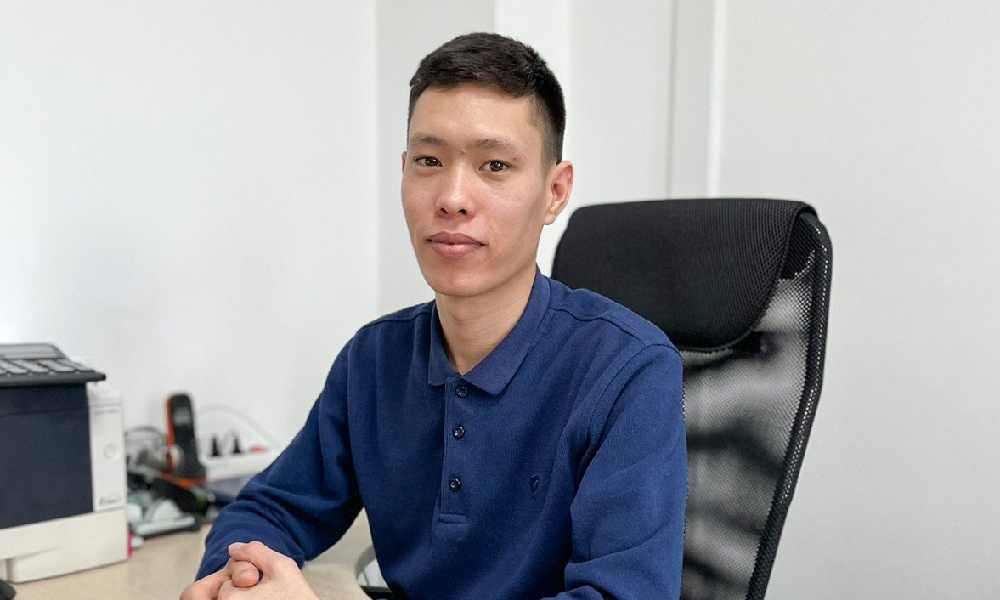 Maksat Hemraev, Turkmenistan. The first-year Master's student majoring in Digital Technologies in Economics at the Institute of Economics and Management
I have the warmest memories of our university. Inside the university, you become at once a part of one big family where you will be taken care of and supported in difficult situations, especially if you are a citizen of a foreign country. The university's inner culture allows you to blend into the student life and make new friends and acquaintances at once starting from the first year of study. We have student councils, and the university always holds events we should participate in. You'll just not be able to keep out of it.
I am thankful to Banzarov BSU and all the teaching staff for the knowledge which I gained at the Faculty of Economics and Management and successfully apply now at the Department of Planning and Finance. It employs cool and friendly teachers, entrepreneurs, Professors and Doctors of Sciences.
Also, I am grateful for the opportunity to live in comfortable conditions. There is a football field near the dormitory, and the dormitory comprises a reading room where you can not only read but also watch movies with your friends.
Looking back, I can safely say that student years are the best years of human life.
30.11.2022