Educational Opportunities For Turkish Students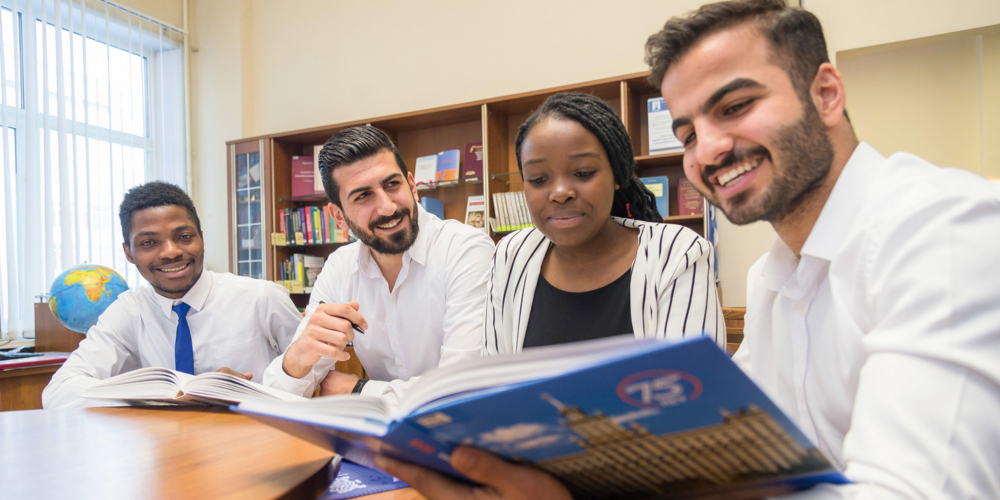 Russia and Turkey are partners in a wide variety of fields. They have been developing academic and cultural relationships for many years. Today Turkish citizens are increasingly considering obtaining a higher education degree in Russia. High quality, affordability and geographical proximity of our countries – all of this attracts more and more Turkish students to Russian universities.
Training of personnel for Turkish Economy
Specialists in a wide variety of areas are extremely important for the development of Turkish economy. Today Russia and Turkey are strengthening partner relationships in civil engineering, agriculture, tourism, metallurgy, car manufacturing, and military engineering. Besides, preference is given to cooperation in aerospace engineering, pharmaceutics and digital technologies.
For example, Russian universities have been training specialists for Akkuyu Nuclear Power Plant, the first NPP in Turkey, for many years. The engineering graduates who underwent solid training in atomic engineering work in their home country now and feel confident in their competence. The graduates say that they had no room for mistakes during their studies, and their teachers never let them forget anything, they had to know everything.
The upward trend in Turkey's demand for Russian education has led to an increase in the number of quota places at universities. In 2022, the Russian Government allocated 250 tuition-free education quotas for Turkey, and State Atomic Energy Corporation Rosatom offered 50 more quotas.
Turkish citizens can also study at Russian universities on a fee-paying basis. The cost of educational programs is considerably lower compared to universities of Europe, America and Asian countries.
To learn more about admission to Russian universities, about adaptation and life in Russia, read other HED issues.
Ample opportunities for your future career
You can gain sound knowledge and acquire practical skills if you choose the right field of study and take part in research at one of the Russian universities.
For example, you can become an engineer or a scientist, if you are a member of one of the five student design offices at MAI. They implement real research and design projects. Nine small satellites designed by one of them successfully do their tasks in Earth's orbit.
Graduates of Moscow State Linguistic University work for the ministries of foreign affairs in their countries, on radio and TV, for news agencies, publishing houses, international companies, successfully teach Russian and foreign languages at universities, colleges, schools.
Nizhny Novgorod State University of Architecture and Civil Engineering offers excellent education in architecture, urban development, construction sciences, environmental engineering. Many NNSUACE graduates work for administrative and governmental authorities, research institutes, design and production organizations.
Those dreaming of studying at a top transport university can join Emperor Alexander I St. Petersburg State Transport University. Railway Operation and Transport Business and Logistics are among the popular fields of study among international students.
Chelyabinsk State University offers a wide range of programs. Here you can study engineering, humanities and pedagogical sciences, become a specialist in agriculture and other fields.
The Bachelor's programs in Fundamental Informatics and Information Technologies; Applied Informatics and the Master's program in Nanoengineering are the most popular programs among the Turkish students of Southern Federal University.
Every international graduate is not only highly qualified in their field but also has a good command of the Russian language. This fact can play a great role in building a career.
25.11.2022