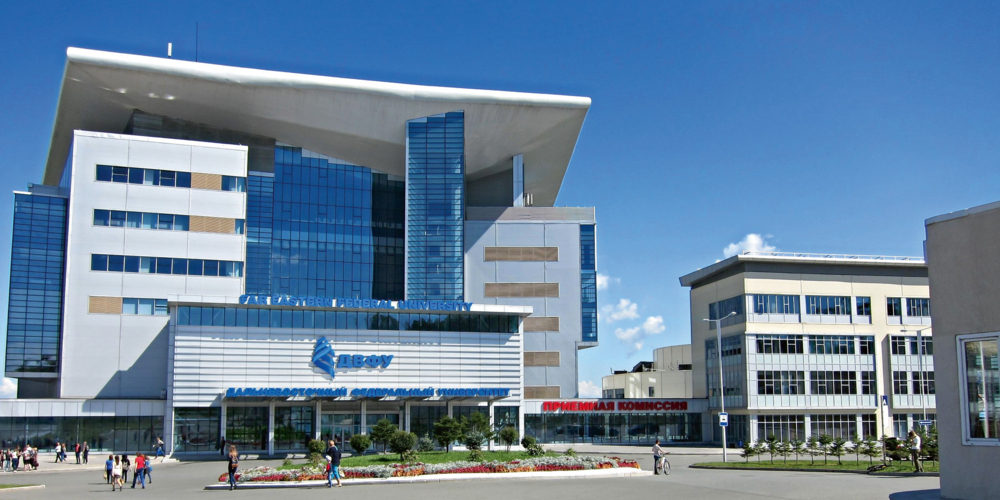 3,500
来自 79 个国家的 3,500 名国际学生
3,500
来自 79 个国家的 3,500 名国际学生
远东联邦大学代表处在国外
国际合作
260多个国际协议和备忘录
联合科研
双证课程
学术交流课程、国际会议、研讨会、暑期学校组织和举行
学生和教师参与外国资助计划
俄罗斯语言文化中心
根据将来教学选择的专业,预科学生可以选择其中一个课程
专门知识:人文的、经济的、工程技术的、生物医学的
教学形式- 全日制
学费是从 141 848 卢布
Studying at AES is not a standard mode where students gain a lot of knowledge in the lecture format. We provide as much practical training as possible so that students can apply the theory in the working process at once, that's exactly why they spend over 70% of their study time on scientific and practical research. Our School provides students with everything they need: experimental, analytics and expert databases. Studies turn out to be comprehensive, that's why graduates will be able to easily find a job later.
Lyudmila Tekutyeva
Director of Research and Production Corporate Group Arnika, Director of FEFU Advanced Engineering School
英语语言课程 (学士制和专科)
一般内科
学生获得主要医疗学科的基础知识:
内科学
外科学
妇产科
创伤学和骨科
神经疾病
麻醉学
复苏
强化治疗
药理学
放射学和辐射诊断
临床和实验室诊断
公共卫生和保健
卫生保健经济学
毕业生在诊断,治疗和预防疾病,在初级保健的水平组织医疗活动有能力。
分子生物技术
该课程旨在培训生物技术工程师与分子,基因和细胞一起工作。
分子生物技术是发展最快的科学和技术领域之一,与分子和细胞水平上利用生物体和生物过程有关,为了生产对人类有用的产品。
毕业生可在研究中心、科学研究所、实验室工作。
国际关系
学生学习:
了解国际政治、经济、信息、政治、法律和文化问题的区域方面
分析国际进程和事件
进行鉴定和在国际问题的方面提供咨询和其他服务
毕业生将能够在公共机构、国际组织、外国企业机构、公关和信息机构工作。
+7 423 265-24-24, 分机。 2206
interadmission@dvfu.ru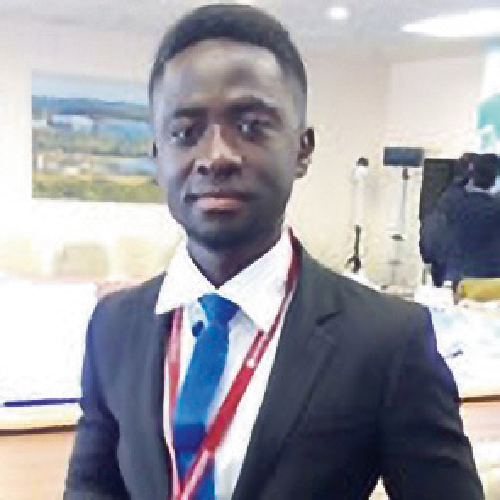 I call FEFU a "treasure island." This is really an island full of golden opportunities. If you offer me any other options, I will always choose Far Eastern Federal University.
Akuoko Ebenezer
Ghana. Public Health
英语语言课程 (硕士制)
欧亚政治经济
海洋与海岸工程
农业食品生物技术
公共餐饮生产管理与组织
公共卫生领导和管理
分子与细胞生物学
俄罗斯在亚太
国际商务和项目管理
双证课程
经济/管理研究
马里兰大学国际校区 - 美国 UMGC
经济/金融
马里兰大学国际校区 - 美国 UMGC
经济/工商管理
澳大利亚南昆士兰大学
每个学生都可以得到奖学金支持。远东联邦大学提供广泛奖学金计划的选择:
增加国家学术奖学金
记名的奖学金
政府奖学金
行业合作伙伴奖学金
远东联邦大学职业与奖学金计划部
28.10.2022