Far Eastern Federal University. Acquaintance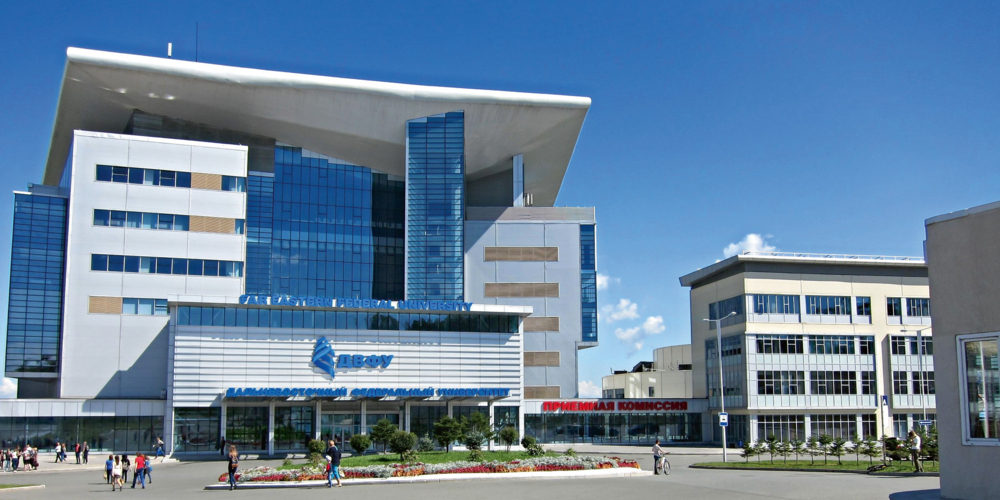 132.3
ha total campus area
160
international professors
3,500
international students from74 countries
4
representative offices abroad
180+
international partners
132.3
ha total campus area
160
international professors
3,500
international students from74 countries
4
representative offices abroad
180+
international partners
Far Eastern Federal University is a leading research and education center in the Asia-Pacific Region. The modern campus on the shore of the Sea of Japan, geographical proximity and well-developed cooperation with international partners make the university a major international innovation center.
Institutes and schools
Advanced Engineering School "Institute of Biotechnologies, Bioengineering and Food Systems"
Institute of Mathematics and Computer Technologies
Polytechnic Institute
Institute of High Technologies and Advanced Materials
Institute of Oriental Studies – School of Regional and International Studies
Institute of the World Ocean
Institute of Life Sciences and Biomedicine (School)
School of Economics and Management
School of Law
School of Arts and Humanities
School of Education
School of Medicine
Virtual campus tour
dvfu.ru
VK – @fefudvfu
Telegram – @fefudvfu
Rutube
Youtube – @dvfuru
Tuition fees per year
110,000 – 425,000 RUB
FEFU representative offices abroad
Hanoi, Vietnam
Tokyo, Japan
Beijing, China
New Delhi, India, at Amity University
International cooperation
260+ international agreements and memoranda
Joint research
Double degree programs
Academic exchange programs, organizing and holding international conferences, seminars, summer schools
Students and teachers' participation in international grant programs
Center of Russian Language and Culture
Depending on the major chosen to pursue in the future, the preparatory department attendee can choose one of the programs.
Study areas: humanities, economics, engineering and technology, and medicine and biology
Learning format – offline
Tuition fee 141,848 RUB
+7 924 424-94-64
+7 423 265-24-24, ext. 2871
crlc@dvfu.ru
Studying at AES is not a standard mode where students gain a lot of knowledge in the lecture format. We provide as much practical training as possible so that students can apply the theory in the working process at once, that's exactly why they spend over 70% of their study time on scientific and practical research. Our School provides students with everything they need: experimental, analytics and expert databases. Studies turn out to be comprehensive, that's why graduates will be able to easily find a job later.
Lyudmila Tekutyeva
Director of Research and Production Corporate Group Arnika, Director of FEFU Advanced Engineering School
English-taught programs (Bachelor's and Specialist's programs)
General Medicine
Students gain fundamental knowledge of medical majors:
therapy
surgery
obstetrics and gynecology
traumatology and orthopedics
nervous diseases
anesthesiology
intensive care
intensive therapy
pharmacology
X-ray radiography and diagnostic radiology
clinical and laboratory diagnostics
public health and healthcare
health economics
Graduates have the competencies in diagnosis, treatment and prevention of diseases, medical care management at the level of primary medical care.
Molecular Biotechnology
The program is aimed at training biotechnology engineers to work with molecules, genes and cells.
Molecular biotechnology is one of the most dynamic areas of science and technology related to the use of living organisms and biological processes at molecular and cellular levels to produce the products useful to people.
Graduates will be able to work at research centers, research institutes, laboratories.
International Relations
Students learn how to:
be knowledgeable in the regional aspects of international and political, economic, information, political and legal and cultural issues
analyze international processes and events
conduct expert evaluation and provide consulting and other services related to international issues
Graduates will be able to work at government agencies, international organizations, foreign business organizations, PR and information agencies.
+7 423 265-24-24, ext. 2206
interadmission@dvfu.ru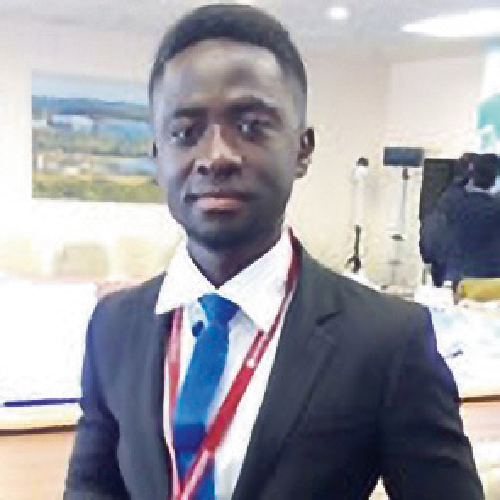 I call FEFU a "treasure island." This is really an island full of golden opportunities. If you offer me any other options, I will always choose Far Eastern Federal University.
Akuoko Ebenezer
Ghana. Public Health
English-taught programs (Master's programs)
Politics and Economics in Eurasia
Offshore and Coastal Engineering
Agri-Food Biotechnology
Management and Organization of Public Catering Production
Leadership and Governance in Public Health
Molecular and Cell Biology
Russia in the Asia-Pacific
International Business and Project Management
Russian Language, Literature and Cultural Education
Double degree programs
Economics/Management Studies
University of Maryland Global Campus – UMGC, USA
Economics /Finance
University of Maryland Global Campus – UMGC, USA
Economics /Business Administration
University of Southern Queensland, Australia
Every student may be eligible for scholarship support. FEFU offers a wide range of scholarship programs:
Increased state academic scholarship
One-time financial assistance
Personal scholarships
Government scholarships
Scholarships from industry partners
FEFU Department of Careers and Scholarship Programs
28.10.2022