Kazan State Power Engineering University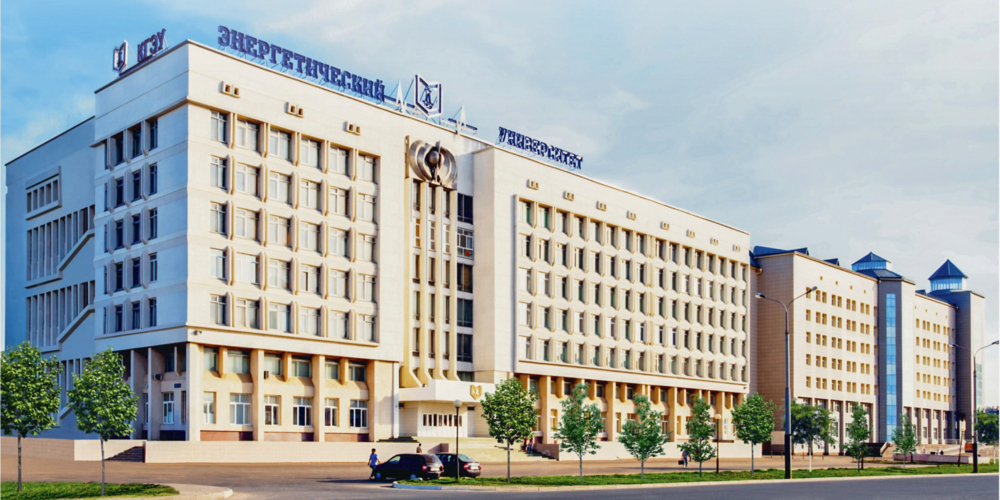 150
academic and research laboratories and centers
10,000+
students, including 330 international students
150
academic and research laboratories and centers
10,000+
students, including 330 international students
KSPEU trains highly qualified personnel in the field of electric power engineering, power engineering and civil engineering.
Taking into account a growing demand of the world's national economies for the increasing quantity of electric power being produced as well as looking for the ways to reduce the cost of such production and the negative environmental impact, power engineering industry specialists, whether they are blue-collar workers or research fellows, will be in demand on a long-term horizon.
Kazan State Power Engineering University is a leading power engineering university in Russia. It has been training specialists for power engineering and industry of Russia, the CIS countries, and other foreign countries for over 50 years.
Infrastructure
6 educational and laboratory buildings
4 comfortable high-rise dormitories within walking distance of the educational buildings
The library with a complete literature stock
Technology park: the engineering center "Computer Simulation and Engineering in Power Engineering and Power Engineering Industry"
Unique training and production ranges
Danfoss Multidisciplinary Science and Technology Center and Evan Research and Education Center
ElectroSkills Applied Competencies Center established with support from Sсhneider Electric
Energy Efficiency Technology and Competency Center
Youth Business Incubator
Energy Youth Innovation Center
Interactive museum: backlighting, an audio guide in three languages, a film demonstration panel
The Shelanga sports and recreation camp
kgeu.ru
VK – @kgeu_official
Telegram – @kgeu_telegram
Rutube.ru
Tuition fees per year
113,600 — 171,100 RUB
English-taught Master's program Intelligent Power Engineering Systems
The program is delivered as part of the Establishing Smart Energy System Curriculum at Russian and Vietnamese Universities (ESSENCE) project under Erasmus +.
The citizens of the CIS countries and other foreign countries who do not speak Russian have the opportunity to undergo training to pursue an engineering and technology degree further at the department of pre-university training of foreign nationals.
Admission information for foreign citizens
Department of pre-university training of foreign nationals
Subjects: Russian as a foreign language, mathematics, physics, chemistry, informatics (and biology, if a sufficient number of students are enrolled to make a group).
Special Russian language study program
High-quality teaching
Positive student testimonials
Guaranteed accommodation on the university campus
Familiarization with the Russian education system
Adaptation programs
Duration: 10 months (October – July)
Tuition fee 89,700 RUB
+7 843 519-42-24
z_guzel_cdo@mail.ru
Admission Office
+7 843 519-42-42
+7 843 519-42-23
pk@kgeu.ru
postupi.kgeu.ru
International Affairs Department
Migration registration
Adaptation activities
Advice during studies
Regina Arslanova
+7 843 519-43-73
r.a_arslanova@mail.ru
cio_kgeu@mail.ru
Institutes
Electric Power Engineering and Electronics
Heat Power Engineering
Economics and Information Technologies
Continuing Professional Education
Fields of study
Applied Mathematics
Informatics and Computer Engineering
Applied Informatics
Electronics and Nanoelectronics
Instrument Engineering
Heat Power Engineering and Heat Engineering
Electric Power Engineering and Electrical Engineering
Power Engineering
Automation of Technological Processes and Production
Mechatronics and Robotics
Applied Physics
Technosphere Safety
Materials Science and Engineering
Control in Engineering Systems
Aquatic Bioresources and Aquaculture
Economics
Management
Sociology
Advertising and Public Relations
Archives and Records Management
Civil Engineering
Nuclear Power Plants: Design, Operation and Engineering
Advantages of graduates
While pursuing their main educational program, every Bachelor's student acquires a vocational profession. So, the university graduates have essential competitive advantages in the job market after graduation.
The continuing professional education programs are delivered with the active involvement of top branch enterprises in Kazan, the Republic of Tatarstan, and the Volga region such as Tatenergo, TGK-16, Nizhnekamsk Thermal Power Plant, Setevaya Companiya, Tatenergosbyt, and many others.
The university has the employment promotion service.
Career and employment department
Student internships and work placements, enterprise tours
Student and graduate employment promotion
Recruiting events, master classes, presentations, business games, workshops, and seminars at the university and employer companies
26.12.2022