Saint Petersburg State University of Industrial Technologies and Design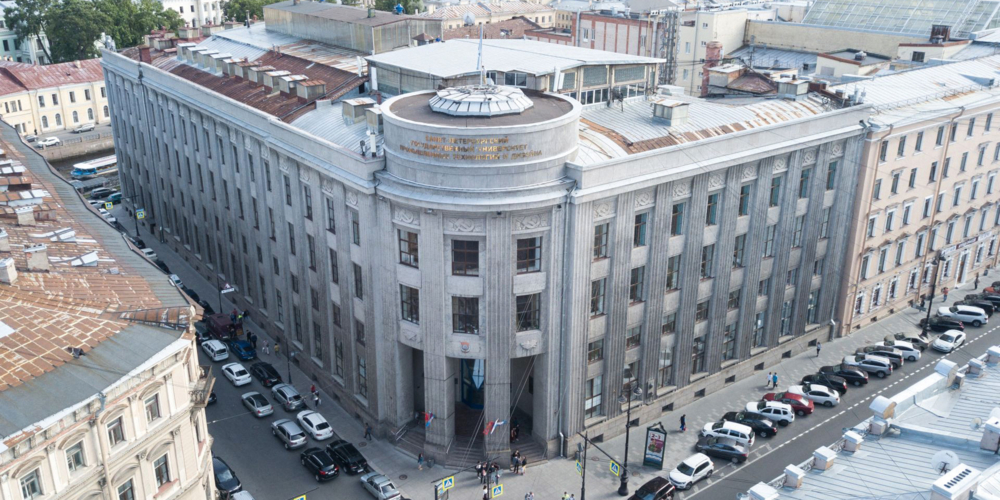 56
international partner universities from 21 countries
1,500
international students from 42 countries
56
international partner universities from 21 countries
1,500
international students from 42 countries
Saint Petersburg State University of Industrial Technologies and Design (PROMTECHDESIGN) is the leading university of digital design and industrial technologies.
The University participates in the program 'Priority 2030' as a leader of education in the light industry (smart textile, smart clothing, composite materials with new properties) and the pulp and paper industry (environmentally friendly zero waste industries), digital industrial design.
Major fields of study
Design, fashion industry, technologies of light, printing and pulp and paper industry, chemical engineering, heat and electric power engineering, IT in design and media industry, journalism, advertising and public relations, tourism, economics and management.
Aspects of admission and studies
International citizens are admitted to all educational programs delivered by the university
Classes are conducted in international groups
All international full-time students are accommodated in the halls of residence for the whole period of studies
sutd.ru
VK – @priemsutd
Twitter – @SutdNews
Youtube – @SPSUTD
Admission Office
Tuition fees per year
Secondary vocational education 33,600 – 139,200 RUB
Bachelor's and Specialist's programs 62,160 – 414,000 RUB
Master's programs 64,560 – 408,000 RUB
PhD programs 247,200 – 255,000 RUB
Preparatory department
It provides training (offline and online) for applicants with no or low knowledge of Russian language. Participants are accommodated in the halls of residence.
+7 812 310-41-49
+7 921 443-28-48 WhatsApp
poig@sutd.ru
Educational programs offered by the Preparatory Department
International Student Adaptation Center
The University ensures a comfortable learning and living environment, as well as the adaptation of international students to new cultural traditions.
Jointly with the Adapters program, the Center holds roundtable discussions, organizes the work with other student associations of the university, speaking clubs, tours, and helps students to comply with the requirements of the Russian Federation legislation on migration registration and visa services, and provides assistance in language adaptation.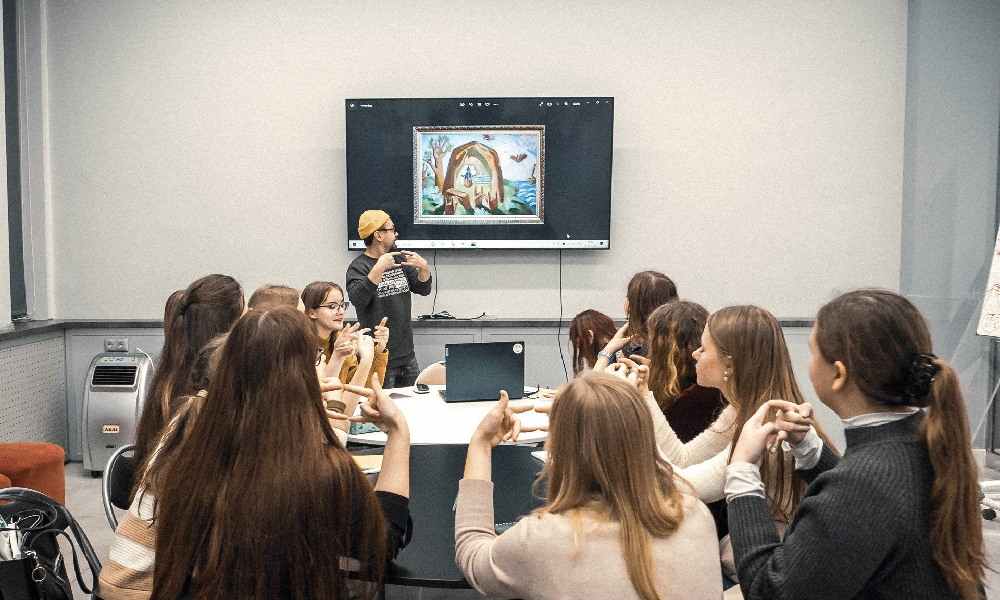 Graphic Design in Advertising
Tuition fee: 348,000 RUB per year
Graphic Design in Advertising is one of the most in-demand and interesting professions at the nexus of creativity and IT. Designers develop logos and trademarks for companies, design posters and packaging. Students learn how to create bright and recognizable advertisements and replenish their portfolios by creative projects. Students' works participate in contests, exhibitions and festivals which take place, in particular, in the most famous cultural venues in Saint Petersburg such as the Peter and Paul Fortress, Saint Alexander Nevsky Lavra (Monastery), the Alexandrinsky Theatre, the Russian Museum, the Saint Petersburg State Academic Capella, the Dostoyevsky Museum.
Admission requirements
Students can be enrolled within the Russian Government quotas, in state-funded and fee-paying places
Applicants should submit a portfolio consisting of drawing, painting and composition works, 4-5 for each subject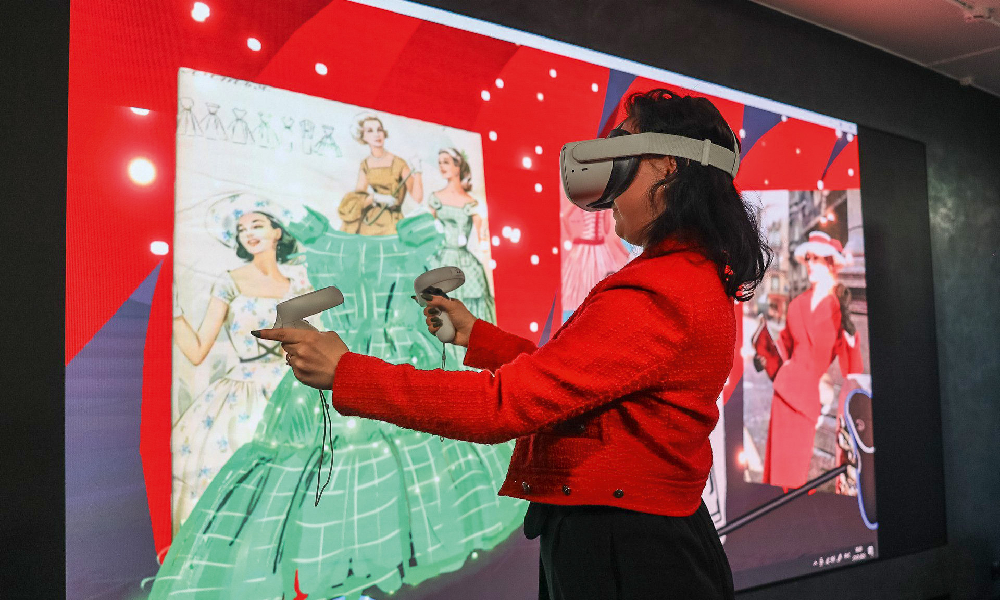 Information Technologies in Design
Tuition fee: 180,000 RUB per year
Applicants choosing to study Information Technologies in Design have great prospects. Students pursuing the program acquire 3D modeling skills and learn how to edit videos, program, develop games and applications, create animation, websites and services.
Students start working on their own design projects as early as while studying. At the university they have access to specialized software for editing photos and videos, creating web content, UX, visualizations and content for social media platforms. They also have access to the studio with professional video and audio recording equipment.
Admission requirements
Students can be enrolled within the Russian Government quotas, in state-funded and fee-paying places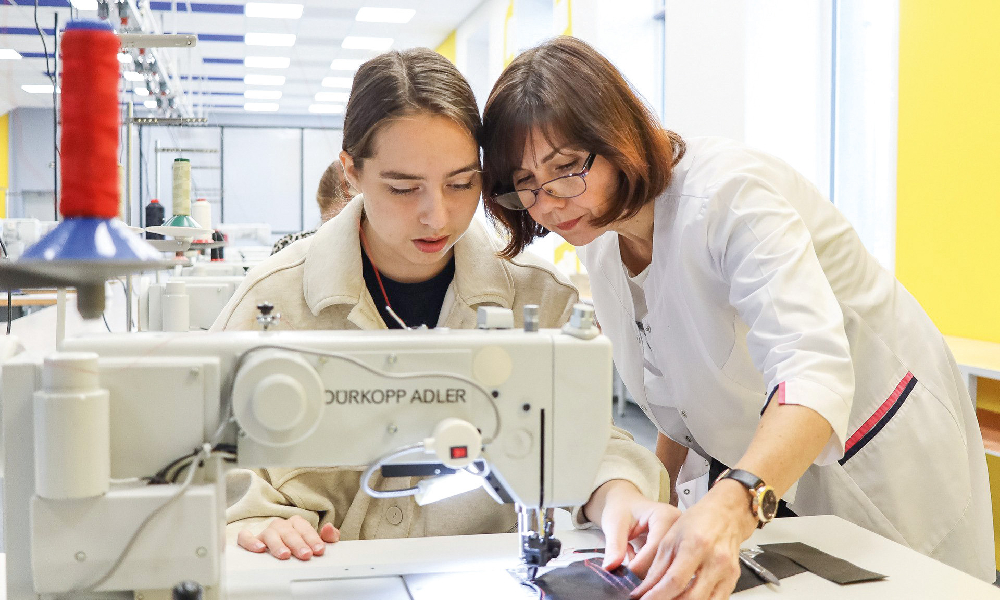 Fashion Design and Accessories
Tuition fee: 313,000 RUB per year
You can fulfill your dream and become a headliner of shows at world fashion weeks if you get an education at the top Russian universities in the field of fashion and design. As early as while studying, students present their clothing and accessories on catwalks, work on their collections themselves and in collaboration with famous Russian brands and companies, including Zenit Football Club, Pulkovo International Airport and Melon Fashion Group, which includes such popular fashion brands as Zarina, Love Republic, Sela, and Befree.
Admission requirements
Students can be enrolled within the Russian Government quotas, in state-funded and fee-paying places
Applicants should submit a portfolio consisting of drawing, painting and composition works, 4-5 for each subject
30.03.2023