The Republic of Tatarstan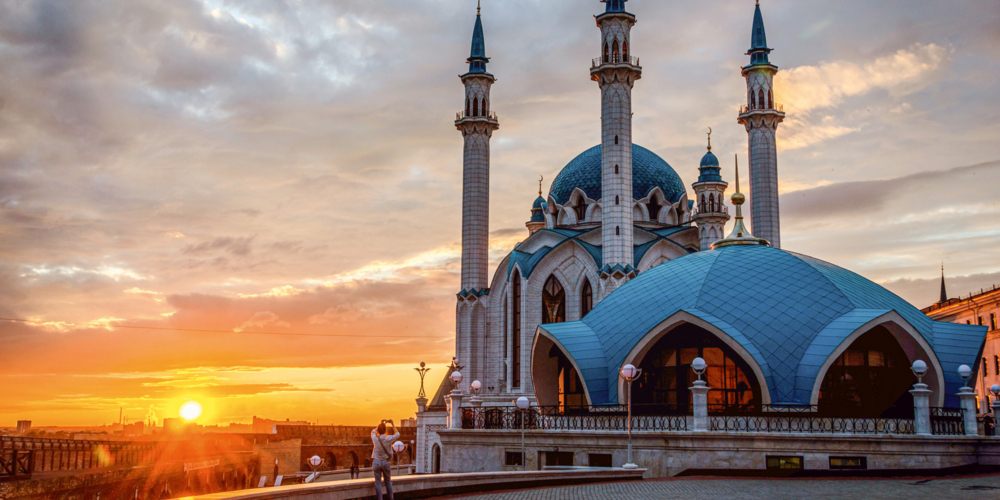 Tatarstan is a region with a special mission.
It preserves centuries-long experience of the multicultural and multi-confessional world. Tatarstan's strength lies in preserving the traditions and culture while making continuous progress.
According to the Ministry of Education and Science of the Republic of Tatarstan, more than 18,000 international students from 14 countries of the former USSR and 107 other foreign countries are studying at 39 universities of the republic today.
Applicants from various countries are attracted to Tatarstan by:
diversity of education levels
interesting educational programs
inclusion of Kazan universities in global rankings
professional development prospects
well-equipped laboratory facilities
highly qualified academic staff
exciting student life
non-governmental organizations and international student associations, compatriot associations
comfortable urban environment for the intellectual life and leisure
multicultural face of Kazan
linguistic and religious affinity, especially for applicants from the countries of Central Asia
Great scientific and technological potential, well-developed industry and massive sources of raw materials are the main competitive advantages of Tatarstan.
The republic reconstructs a full-fledged system for developing research and engineering competencies throughout all continuing education stages.
Kazan
1,143,546 – population
115+ nationalities
The capital of the Republic of Tatarstan is one of Russia's most beautiful and significant locations. It is a city with glorious historical and cultural heritage. Over 115 nationalities live here in friendship and tolerance. Kazan's religious objects are mosques, Christian Orthodox temples, other Christian churches, a synagogue as well as Bahai and Krishna prayer houses.
Traditional cuisine
Echpochmak—pies with ground meat and potato filling
Kazylyk—cured horsemeat sausage
Gubadiya—a sweet or savory layered pie
Cheburek—a flat deep-fried pie with meat and onion filling
Shcherbet—sweet honey and fruit beverage
Chak-chak—sweet pastry made from dough baked in honey
Kazan is a multinational city with a 1000-year-old history, well-developed infrastructure, rich and exciting campus life. It is one of the most worldwide famous, convenient and people-friendly cities of our country.
It is located on the left bank of the Volga River, 800 km from Moscow. It is the 8th most populated city in Russia.
Average temperature
-10°С in January
+20°С in July
Kazan Kremlin
The Kazan Kremlin is the only remaining Tatar fortress in Russia which has a unique collection of mosques, churches and government buildings that reflect the diversity and cultural heritage of the region. The ancient fortress boasts such landmarks as the Annunciation Cathedral, the "falling" Söyembikä Tower, the Spasskaya Tower, and other ancient towers and cathedrals, the most famous mosque in Russia and Europe—Kul Sharif, historic and memorial buildings, museums and galleries, observation platforms.
There are zilants—dragon statues, symbols of the city, erected at the white stone walls of the Kazan fortress. Legend has it that this mythical creatures that was a prototype for the statues used to live on a hill near the Kazanka River. Nowadays Assumption Zilant Monastery stands there. During its construction, an ancient dungeon was found.
Since 2000, the Kazan Kremlin has been listed among UNESCO's World Heritage Sites. You can enter the territory through the Spasskaya and Taynitskaya Towers. You do not have to pay for a walk around the historic center, however, it is more interesting to book a tour where the guide will show you around the main attractions and tell you a lot of interesting facts.
The kremlin holds various events, for example, the Night of Museums with master classes, exhibitions, concerts, performances of creative groups, theatrical performances, coffee ceremonies.
You can find out about upcoming events on the kremlin's official website.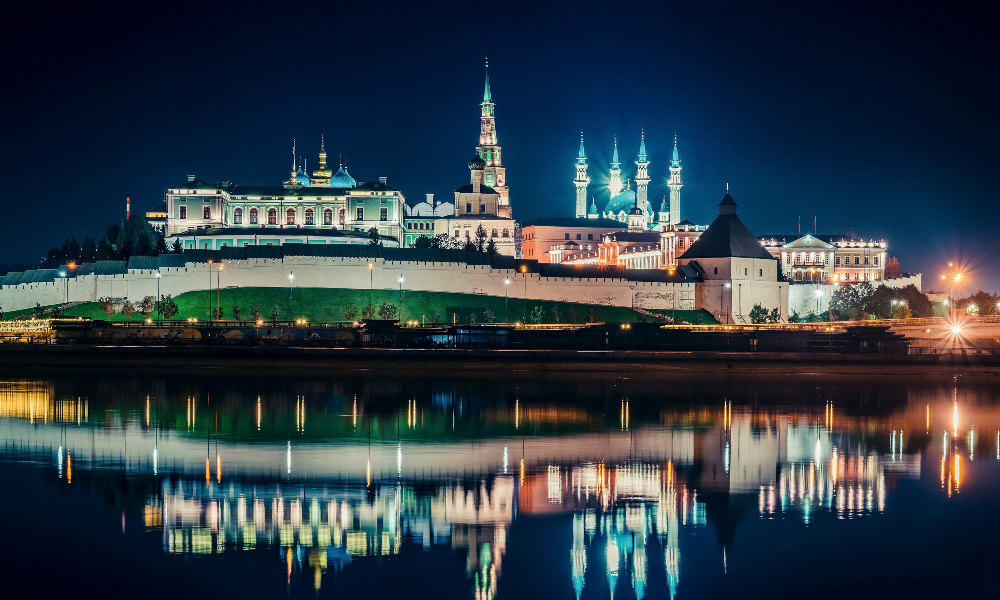 Kazan spaces for creative people
The national library of the RT comprises a repository, library departments, reading rooms, a lecture hall, an exhibition space, the MOÑ theater venue, a sound recording studio, a coffee shop, a bookstore, and a co-working space.
The MOÑ theater venue develops the community of artists and spectators through the cross-genre performances and educational program and works with national and urban identity.
In 2022, it hosted some landmark performances and launched the City People Theater laboratory in cooperation with the Russian University of Theatre Arts.
URAM Indoor Extreme Park integrates skating areas, a sports equipment rental office, dance classrooms, a lecture hall, a photographic studio, a skateshop, a clothes store, and a café. The space has been a venue for the Youth Day for several years.
B. Rameev IT park has 3,000 office workplaces, a co-working space, a gym, a children's technology park, a startup hub, CyberPunk Arena, self-service stores, restaurants, a coffee shop, and a post office.
Under the roof of its building, the Smena Contemporary Culture Center comprises a gallery, a lecture hall, a publishing house, all types of stores selling book records, Slava Zaitsev's Art Gallery, a coffee shop, and a gastrobar.
The Smena Center makes contemporary art more popular and makes scientific achievements more understandable. It organizes dozens of events such as book festivals, exhibitions, lectures, independent film exhibitions.
Lobachevsky and Popov Technology Parks in Innopolis have offices, meeting and conference rooms, lecture halls, show rooms, cafés, coffee shops and canteens, postal, banking and courier services, and notary services.
In its 19th century interiors, Demidov Mansion hosts the theatrical performances allowing spectators to reflect on the modern problems. In 2022, it held three opening nights – about the end of childhood, complicated growing up and escaping the bonds of the state.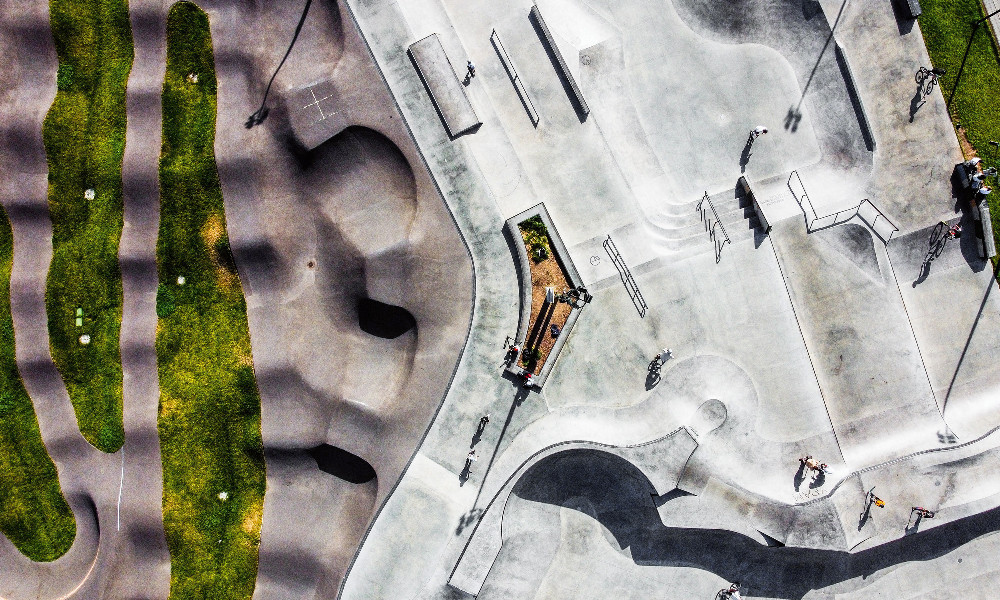 26.12.2022