University of Management "TISBI"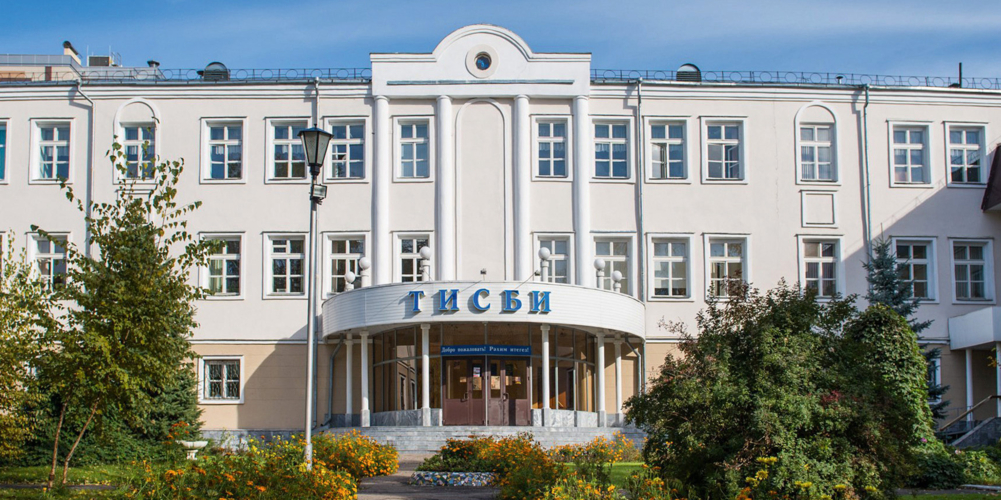 76.1%
of graduates were employed in 2022
3
educational buildings in the center of Kazan
10,000
students, including 137 international students
76.1%
of graduates were employed in 2022
3
educational buildings in the center of Kazan
10,000
students, including 137 international students
The first private state-accredited university in the Republic of Tatarstan. It trains legal experts, software engineers, HoReCa specialists, economists, international cooperation specialists, managers, youth outreach specialists, educational psychologists, pre-school teachers.
The region's only university that persistently works with people with disabilities. Inclusive education is the university's calling card.
The university is ranked annually among the Top 100 Russian universities according to the Ministry of Science and Higher Education of the Russian Federation.
TISBI is the only University in the world that participates in three international educational programs of UNESCO:
UNITWIN—UNESCO Chairs
UNESCO Associated Schools Network
UNESCO—UNEVOC Center for Technical and Vocational Education and Training
tisbi.ru
VK – @universitytisbi
Telegram – @UniversityTISBI
Tuition fees per year
87,400 – 120,176 RUB
Advantages of studying at TISBI
Creative academic staff
High-quality learning process
Student scientific society
International UNESCO Chair
Continuing education system (college – Bachelor's degree – Master's degree – PhD degree – continuing education)
Distance learning
Modern library containing200,000+ items
Information and engineering center
Psychosocial service
Fully equipped lecture halls, computer classrooms
Publishing house
Sports halls
The University of Management "TISBI" is an accredited and licensed university, that's why state-funded places are allocated for some educational programs.
Distance learning
TISBI uses its own exclusive development – Integrated University Management System (ISU VUZ). Students can attend classes from anywhere in the world where the Internet connection is available. Access to educational and control materials, consultations with teachers, and participation in classes are available through personal accounts in the ISU VUZ.
Admission office
Executive secretary
Igor Vasyagin
+7 800 500-26-84
+7 843 294-83-25
+7 953 489-60-48
abiturient@tisbi.ru
Science
TISBI's scientific potential is represented by a great number of materials and resources and highly qualified teaching staff (83% are Doctors and Candidates of Sciences).
Students are actively engaged in research. The Student Scientific Society has more than 10 scientific circles and clubs for all research areas of the university. Students' research papers are recognized as the best in the competitions for the Russian President Scholarship, the special state scholarship of the Republic of Tatarstan, Kazan Mayor's personal scholarship.
The University of Management "TISBI" provides fundamental training for IT specialists in the following areas: data transmission networks, cybersecurity, programming, system administration.
Students of the Faculty of Information Technologies have a unique opportunity to study at CISCO Networking Academy for free and obtain an international certificate.
TISBI graduates hold key positions at ministries and government agencies, major corporations, take an active part in the region's social and creative life, successfully run their business.
Vacant state-funded places
Applied Informatics – 2nd and 3rd years
Software Engineering – 3rd year
International student adaptation
Academic, medical, psychosocial and sociocultural adaptation
Extracurricular activities
Required advisory support
Visa and migration support for international students
The university develops students' pro-active attitude, motivates to work, and develops leadership, teamwork and interpersonal skills and professional competencies.
+7 952 030-03-27
artykova99@bk.ru
TISBI hostel is located in the quiet historic center of Kazan. The hostel building is surrounded by lots of architectural monuments and places of interest.
Parks, garden squares, museums, cafés, and restaurants are within walking distance. You can get to any place in the city by metro, bus, trolleybus, or streetcar.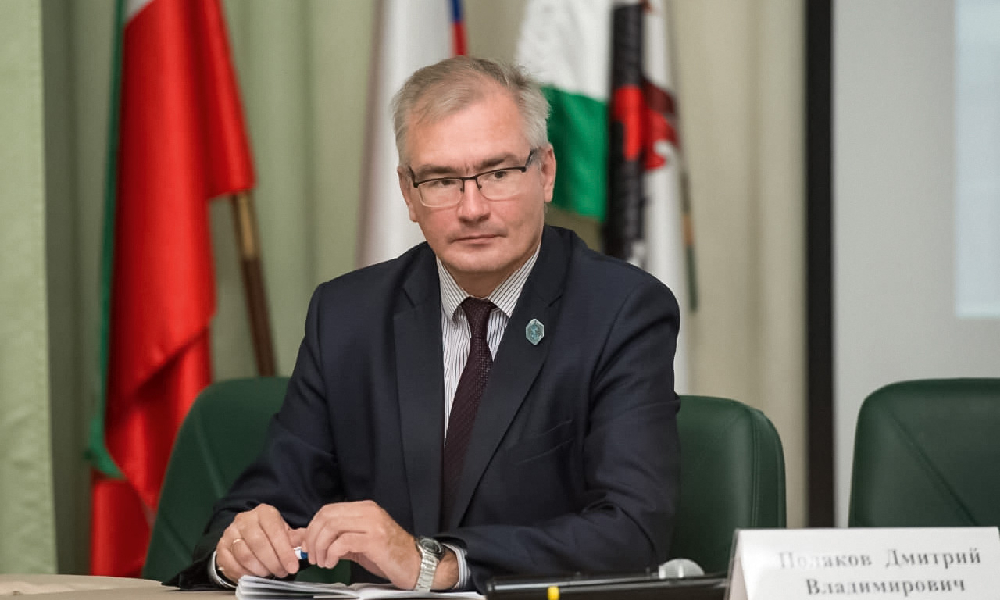 Dmitriy Polyakov, TISBI Rector
The University of Management "TISBI" has been confirming its effectiveness and uniqueness for 30 years already. From year to year, our educational programs change according to the market development and real business needs. Since the first days we have been trying to build the learning process in the format of game practice and other modern methods, which allows us to project classes onto the real issues of economics, law and information technologies. In 2022, TISBI's nine programs became the winners of the project Best Educational Programs of Innovative Russia.
Besides, the university's educational programs entered the first league of the Subject National Aggregate Ranking. The study not only confirmed the strong positions of the University of Management "TISBI", but also showed leadership of the university's subject areas which are not inferior to the top Moscow universities in terms of the quality of training.
Digital transformation in education is one of our main advantages. TISBI was the only Russian university to participate in the IT project support program implemented by the Ministry of Digital Development, Communications and Mass Media of the Russian Federation, and our integrated university management system is one of the best developments in Russia. The software product was created as early as in the beginning of the 21st century and is constantly refined for new tasks and conditions. For example, during the pandemic and transition to remote learning, ISU VUZ was globally refined. The modules were added to the IT product to organize online courses and distance communication between students and teachers in the modes of webinars and forums.
The University of Management "TISBI" is a team of like-minded people, including teachers, staff members, students, where everybody can find themselves, become a professional, fulfill themselves, and get support and assistance. Our mission is to preserve the quality and competitiveness of training the leaders who will be in demand in the modern society.
Welcome to our big and kind family!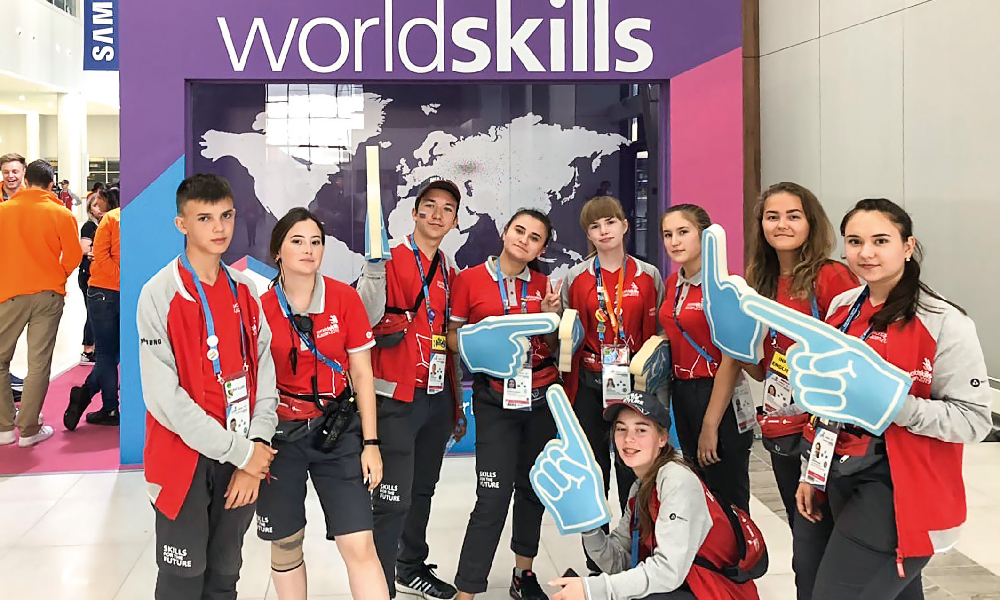 26.12.2022