Volga State University of Water Transport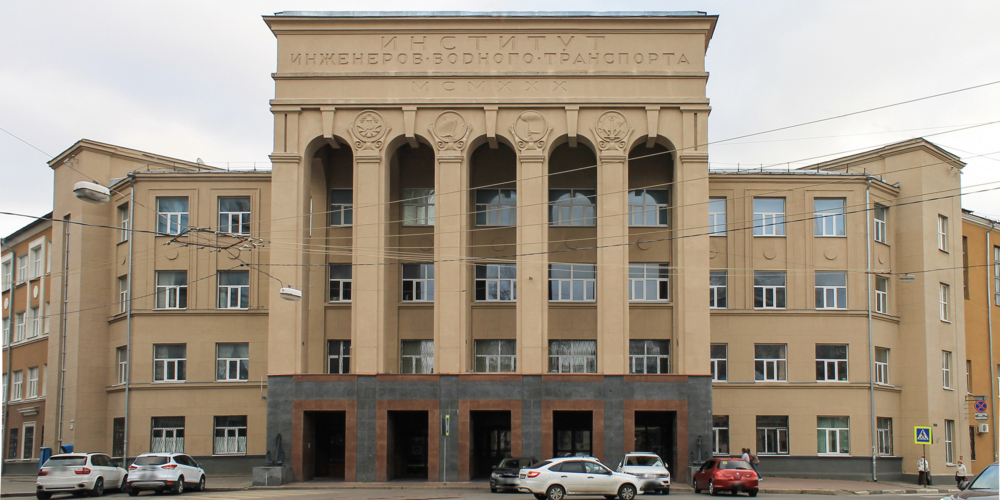 6,500+
students pursuing higher education programs
500+
international students
6,500+
students pursuing higher education programs
500+
international students
Volga State University of Water Transport trains highly qualified personnel to work on river and maritime transport and at the water transport infrastructure facilities.
Studying at VSUWT offers ample career opportunities in the transportation industry, well-paid jobs, a high level of proficiency in English, including international maritime English, extensive knowledge in many areas, from hydrometeorology and sailorizing to medicine and international law, and, of course, a great opportunity to see the world.
The university comprises:
Institute "Maritime Academy"
Institute of Shipbuilding and Water Transport Infrastructure
Institute of Economics, Management and Law
Branches in the cities: Astrakhan, Kazan, Perm, Rybinsk, Samara, Ufa
Tuition fees per year
Full-time studies 118,000 – 300,000 RUB
Extramural studies 50,000 – 65,000 RUB
Career Guidance
Recruitment of international students to study at VSUWT is one of the priority areas of the university's international activity.
The Volga University team conducts consistent career guidance activities for international applicants.
The staff members of the Admission Office participate in education fairs and recruiting events, both offline, with country visits, and online.
Participation in the international education fair "Education and Career" in Minsk, Belarus
Doors Open Day for cadets and students of Kyrgyz Aviation Institute named after I.Abdraimov
Cooperation with the WORLDUZ recruiting company, Uzbekistan
VSUWT online presentation for applicants from Nukus, Uzbekistan
Participation in the education fair in the city of Uralsk, Kazakhstan
Participation in the conference held by the Chinese-Russian Technology Park in the city of Yantai, China
VSUWT advantages
Today the university is rightfully considered a leading transport university in the Volga region. It is ranked so high thanks to both highly qualified academic staff and modern facilities and resources.
The university boasts a number of unique simulators for future navigators, mechanics, electromechanical technicians, radio officers and ecologists to hone their practical skills: virtual reality simulator for ship damage control, TRANSAS NTPro-5000, ERS-5000, MARLIB-SNPro-500, NT-6000.
Admission Office
+7 800 444-10-52
+7 831 419-79-24
+7 831 419-78-14
abitur@vsuwt.ru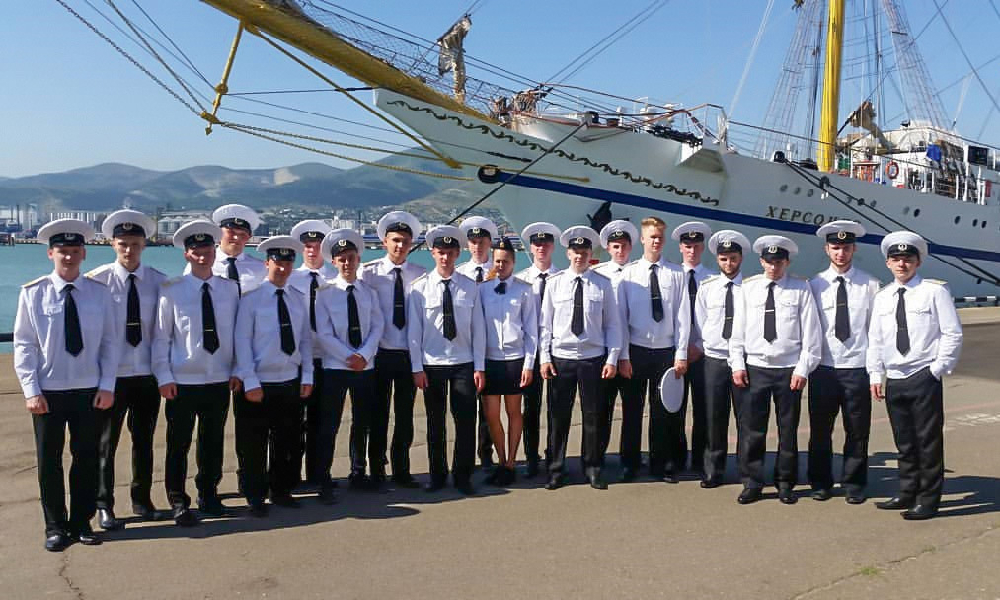 Specialization Operation of Ship Electrical Equipment and Automation Facilities
Qualification: Electrical Engineer
Full-time – 5 years 6 months
Extramural – 6 years
Professional activities:
operation of electrical equipment and automation facilities of cargo and technical fleet vessels
command positions in electrical engineering at onshore enterprises and basin boards of waterways
Specialization Design and Construction of Ships, Vessels and Ocean Engineering Facilities
Qualification: Engineer
Full-time – 5 years
Extramural – 5 years 6 months
Professional activities:
study, design and construction of ships, vessels, ocean engineering facilities
Specialization Navigation
Qualification: Navigation Engineer
Full-time – 5 years 6 months
Extramural – 6 years
Professional sphere:
marine vessels and inland navigation vessels – positions of deck officers, chief mates, captains
state, commercial, crewing, insurance companies and firms engaged in merchant shipping and inland navigation
Specialization Operation of Ship Power Plants
Qualification: Mechanical Engineer
Full-time – 5 years 6 months
Extramural – 6 years
Professional activities:
inland and mixed (river-sea) navigation vessels
positions of group and line mechanics at the services of shipping companies, ports and administration of inland waterway basins
engineering positions at machine-building plants and ship repair yards that manufacture and repair ship machinery and mechanisms
foremen and mechanics at plant floors and divisions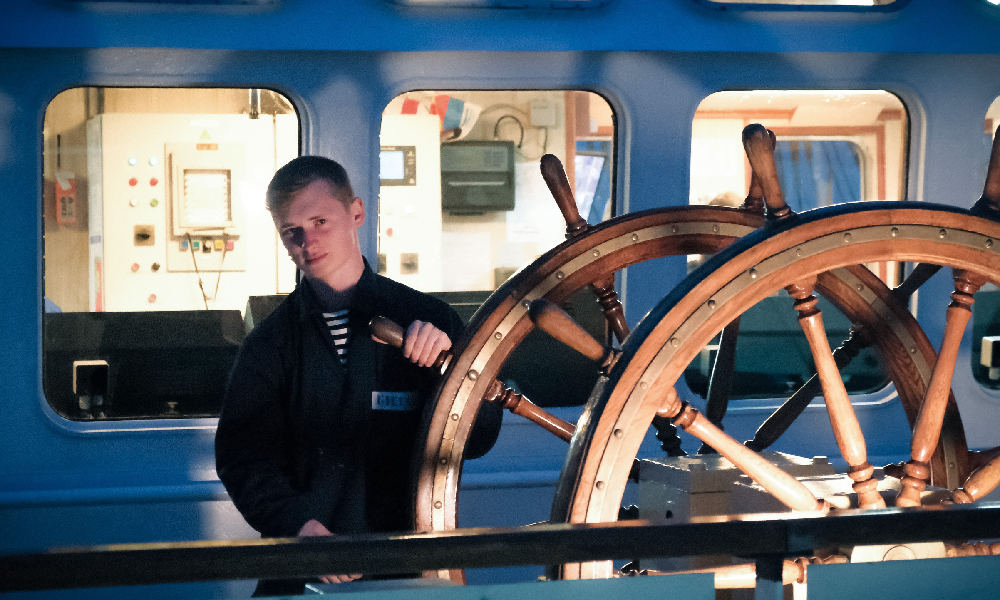 Career Prospects
The third-year students of the Maritime Academy obtain an international certificate of able-bodied seaman, a certificate of seaman, motorman, river fleet steersman.
These certificates allow them to serve as ratings on marine vessels of Russian and foreign companies.
Senior students can undertake internships in any region of the world. The salary for seaman students pursuing internships and especially the salary for graduates – deck officers is several times higher than onshore personnel's salaries.
After completing their studies, VSUWT graduates obtain a full package of international documents allowing them to work on vessels of Russian and foreign companies, with subsequent promotion to captain
inclusive.
Adaptation at the University
International students can participate in a wide variety of cultural and sports events held at the university
The annual rowing and sailing festival YalFest – Welcome to the Rowing Club of the Volga University!
The annual Congress of Young Scientists is waiting for its guests in a cozy summer camp in the pine forest on the bank of the Volga river
The festival of maritime and river careers
The job fair – interesting proposals from the most prestigious employers for senior and final-year students
Student project fair
Sports clubs: basketball, volleyball, judo, table tennis, power lifting, etc.
The VSUWT dormitory is located in the heart of the city and only ten minutes' walk from the university.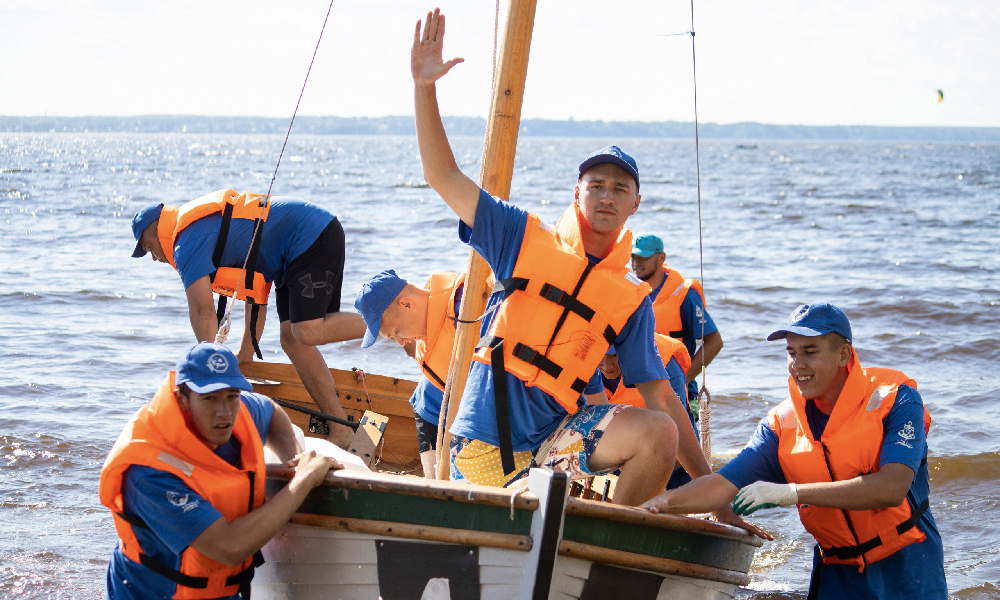 30.11.2022