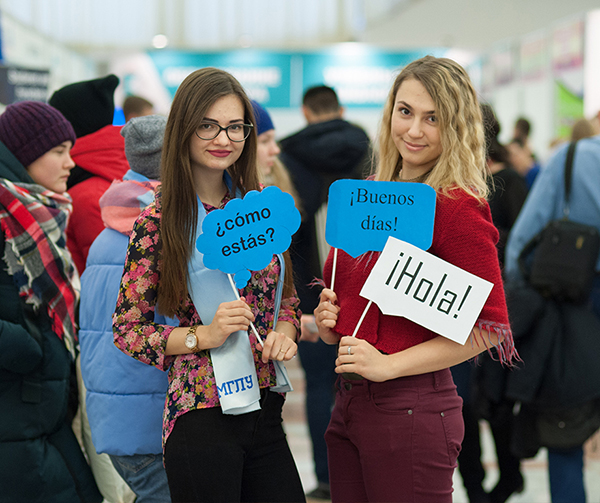 108 educational institutions and 11,000 visitors. These two figures can outline the largest Belarusian exhibition in the segment of vocational guidance, Education&Career.
Viktoria Mikoliuk, Head of the project: —The number of exhibitors grows every year despite of the fact that the quantity of Belarusian educational institutions does not grow. Exhibition visitors are interested in private schools (for example, in the IT segment) and foreign universities. As for exhibitors of Education&Career, they enjoy the opportunities to present new faculties and directions, to make enrollees fall in love with them, to make them their students. Attractive live presentations and real communication are much better than information presented in catalogues for applicants.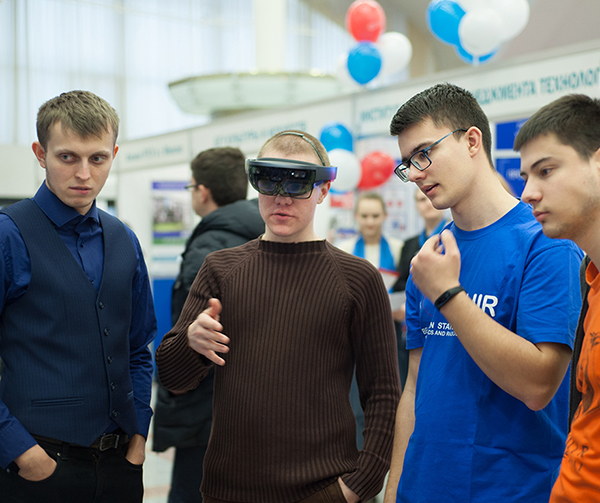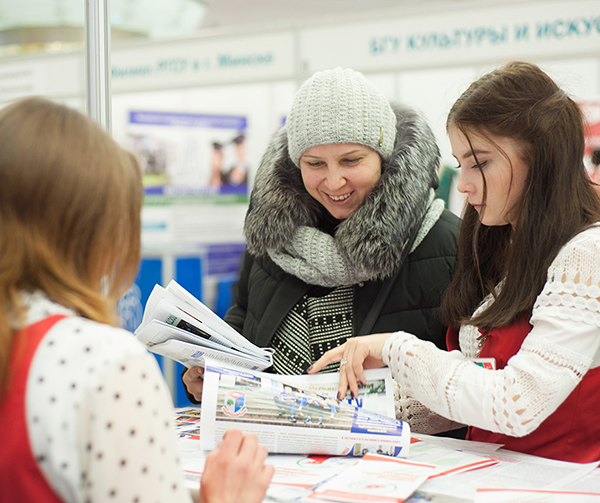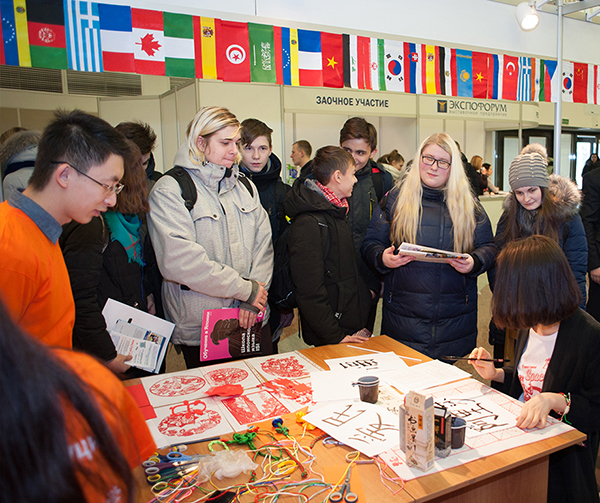 A specialized exhibition for school-leavers, students, parents, and young specialists was held for the 16th time. It is a unique space in Belarus presenting the country's educational system in the real-time mode. It helps prospective students become aware of admission policies and recruiting campaigns of educational institutions at firsthand: directly from admissions directors, professors, and deputy deans.
The exhibition is multidimensional, it comprises universities, colleges, lyceums, centers of foreign languages, and faculties for further education. Every year not only Belarusian universities take an active part in the exhibition, but also foreign educational institutions. For example, in 2018 the Czech Republic, France, Germany, Israel, Kazakhstan, Latvia, Poland, and Russia presented their universities' educational programs. The exhibition displays of foreign partners explain admission policies, demonstrate educational opportunities, clarify possibilities of visa support and student exchange.
The layout of the exhibition reproduces the flexibility of the educational system and the labor market. So, if there is an interest in trades (cooking, building, etc.), than vocational lyceums are activated; if there is a demand for programmers, than special faculties are ready. This year the exhibition emphasis was made on education in the IT segment as its popularity is growing. The niche that prepares programmers is occupied not only by universities, but also by educational courses that grant a diploma and offer an opportunity to work in real companies.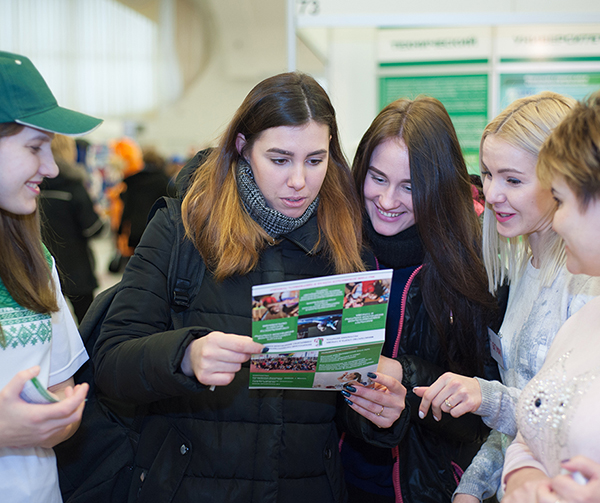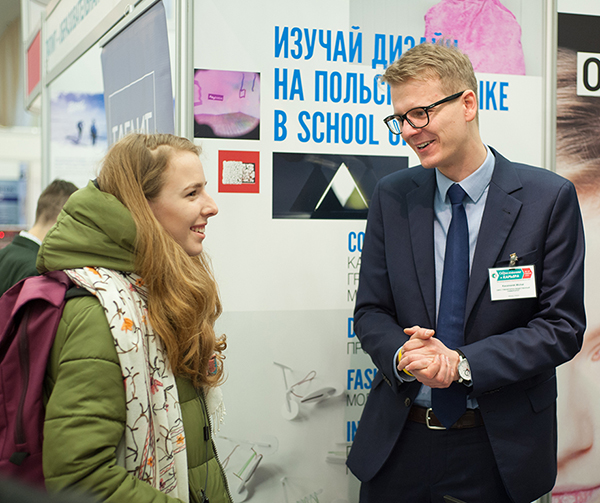 Traditionally Education&Career takes place in the capital pavilion but attracts prospective students not only from Minsk. This year's survey shows that the exhibition was visited by young people from more than 15 cities of the country: Borisov, Brest, Gomel, Grodno, Orsha, Polotsk, Slutsk, Vitebsk, etc.
Students are motivated to put catalogues away and leave websites for the real exhibition not only by interest, but also by the understanding that they can immediately get aware of all opportunities and perspectives at one place. Communication and contacts at the exhibition have different formats: some universities use a language understandable for school-leavers, some surprise with their discoveries and achievements, some give an opportunity to look at and sometimes to try out a trade right on the spot.
Now, while applicants are repeating the last topics for entrance exams and educational institutions are preparing for new enrollment, the organizer, EXPOFORUM Exhibition Company, starts accepting applications for participation in the exhibition of 2019.