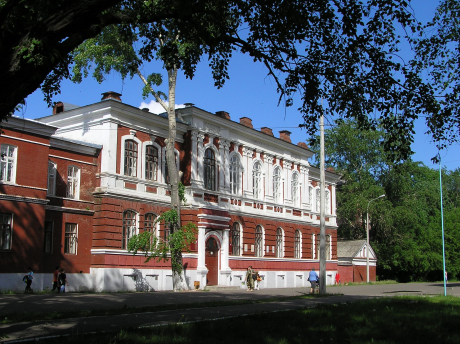 Full name of the organization:Federal State Budgetary Educational Institution of Higher Education Glazov State Pedagogical Institute named after V.G. Korolenko
License, state, public, international accreditation and certification:
License series 90L01 No. 0009430, reg. No. 2366 dd. September 06, 2016.
State Accreditation series 90А01 № 0002475, reg. № 2352 of November 15, 2016.
Rector: Nazarova Yanina Aleksandrovna, Candidate of Philological Sciences, Associate Professor
Year of foundation: 1939
Total number of students (including foreign students): 2,181students (136 foreign students)
Total number of teaching staff: 94 (six Doctors of Sciences and 56 Candidates of Sciences)
Specialization: Pedagogical education