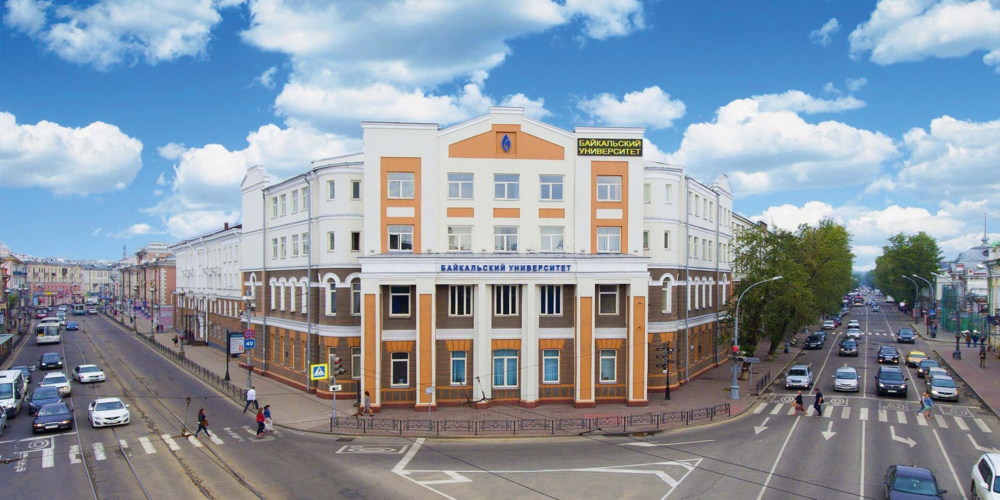 117
main educational programs
117
main educational programs
Baikal State University is one of the best universities in Russia in the field of law, economics, and management, the center of attraction for international students.
BSU graduates are in high demand in the Russian and international labor markets. BSU's key business partners are Russian and international employing companies as well as municipal, regional and federal authorities.
16,000 students
300 PhD students
500 international students
460 quota places for international students
bgu.ru/eng | bgu.ru/chi
Telegram – @tg_bgu
VK – @vkbaikalgu
Youtube – @BaikalGU
Tuition fees per year
1,500–1,700 USD
Admission
The application starting date – June 20
The application closing date for foreign citizens:

Bachelor's programs – August 20
Master's programs – August 30
International students can study at the university in a state-funded place within the Russian Government quotas.
There are no restrictions for admission to fee-paying places.
Entrance exams are held on July 12 - 21.
Foreign citizens staying outside the Russian Federation may be allowed to take online entrance exams.
The detailed information in Chinese about the admission procedure for applicants from non-CIS countries (China )
International Relations Department
Elena Tikhonova,
Head of the Department
+7 3952 5-0000-8, ext. 129
TikhonovaEV@bgu.ru
umd@bgu.ru
Scholarships
International students studying within the Russian Government quotas get a monthly scholarship.
Besides, all students may be eligible for a personal scholarship from Baikal State University:
BSU academic board scholarship
V. N. Dolzhnykh scholarship
Emperor's scholarship
The scholarship named after Yumzhagiyn Tsedenbal, an outstanding Mongolian politician
S.V. Chemezov scholarship
International students having achievements in educational, scientific and public activities can compete for municipal, regional and federal scholarships:
Almaz company scholarship
Alpha-chance scholarship
V.I. Vernadsky Foundation scholarship
Irkutsk Mayor's scholarship
Irkutsk Region Governor's scholarship
The Russian Government scholarship
The Russian President scholarship
International students at BSU have the opportunity to participate in the competitions to get grants from the Irkutsk Region Government, Rosmolodezh (the Federal Agency for Youth Affairs), the Baikal International Forum as well as grants as part of the UMNIK and START programs of the Foundation for Assistance to Small Innovative Enterprises.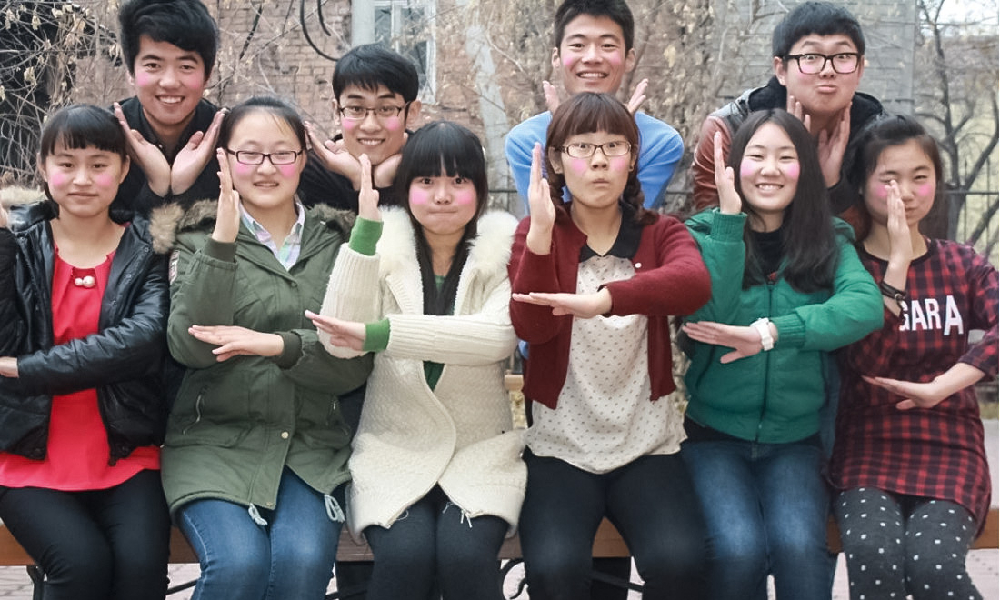 Preparatory Faculty
The integrated program for teaching Russian as a foreign language from elementary to advanced level (А1–B2).
Preparation for various Bachelor's and Master's programs
Preparation for the state certification TORFL-I exam
Familiarization with the Russian education system
Immersion in the Russian language, culture and traditions
Study areas: linguistics, economics, cultural studies.
Mode of study – offline and online.
Duration: 2-4 weeks / six months / 1-2 years
Students can study within the Russian Government quota.
Upon arrival, all international students are accommodated in well-equipped and comfortable modern dormitories located in the city center not far from the main campus. It takes 10–15 minutes to get there by public transport.
Tips for applicants
Choosing the university and field of study, study the list of educational programs and fields of study, compare tuition fees, assess the convenience of the university location and the university's infrastructure. Pay attention to the opportunities for international students to participate in sports, creative and scientific activities.
Get more specific information about the dormitory.
Feel free to contact the staff of the Admission Office or International Relations Department and ask them any questions.
Make sure you prepare your document package with utmost attention.
Meet application deadlines.
Irkutsk is a hospitable student city!
We are waiting for you at Baikal State University!
We have come from different Chinese cities such as Weihai, Chengdu, Manzhouli, Linyi, Yakeshi, Ulanqab, and Harbin. But we are all together because we are all students of one group, and Irkutsk is our common city! This is a city where our university and our faculty are located. It's here that our dreams come true. Here we study together and pursue a common goal together! We speak different Chinese dialects such as Sichuanese, Linyi, Ulanqab, Northeastern dialects but we understand each other well because we have a common language – Russian! This is our second language after our native language. It is Russian that has united us. We have become a family at BSU!
The fourth-year students majoring in Linguistics -
the International Faculty
Russian-Chinese educational programs
Bachelor's programs
Tourism, Tourism and Hotel Business major
Economics, World Economy major
Linguistics, Russian as a Foreign Language major
The programs are intended only for foreign citizens.
Duration – 4 years
Mode of study – full-time
Basis – commercial/state-funded
The practical training facilities are top Irkutsk companies in the field of foreign economic activity and tourism, language centers, educational and research laboratories of BSU.
Master's program
Linguistics, Theory and Methodology of Teaching Russian as a Foreign Language major
Duration – 2 years
Mode of study – full-time
Basis – commercial/state-funded
Master's graduate qualification – linguist, RFL teacher.
The Master's program includes:
studying and perfecting the Russian language and the foreign language
studying theory and practice of teaching RFL
familiarizing with the cultures of the target language countries
doing research in language pedagogy, theory and practice of teaching RFL
developing educational materials using modern information resources and technologies
28.04.2023