First-Year Student Adaptation At FEFU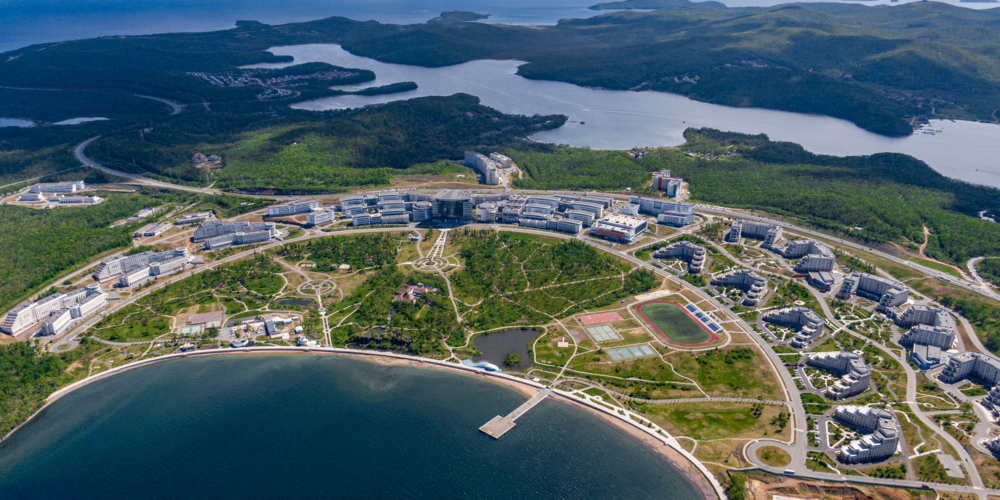 Campus tours, large-scale music events, plenty of interactive events, fun and yummies! That's how Far Eastern Federal University welcomes all its first-year students.
The university staff members and senior students help newcomers blend in the learning process, get acquainted in an informal setting and show themselves. The university holds a variety of events for first-year students. Here are some of them.
FEFU mentors
Mentors and tutors are an important part of immersion in the student life. They will help you immerse yourself in a new life as well as will tell you everything about the campus, help you cope with all the difficulties, acquaint you with your academic group, share student life hacks and secrets, and answer any questions.
Library at a glance
The FEFU research library is the largest university library in the Far East Region with a collection of over 2 million items, containing unique editions of scientific and educational literature and fiction in 17 languages. At the meeting at the campus library you can gain access to all these books, having only e-mail address and passport details for activation on hand.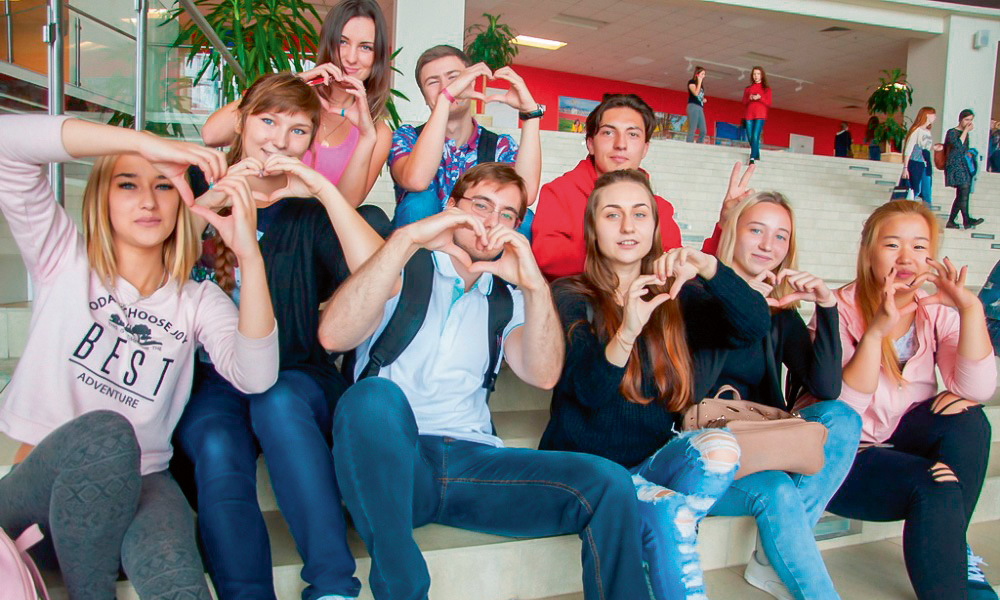 Presentations of student organizations
Speleology club. The club offers unusual tourist experience and trips around the Primorsky Territory. Experienced instructors teach how to use various rope techniques, organize cave hikes and expeditions.
Parliamentary debate club. Everyone interested is taught public speaking, logical thinking, reasoning and discussion skills. The classes are conducted by the experienced speakers who have been participating in debate for more than two years.
Model United Nations in the Far East. One of the largest youth organizations in the Russian Far East, which helps students unleash their potential and use their leadership skills in a real-case scenario.
Association of Russian and International Students (ARIS). This is a united team, vibrant events, the atmosphere of international unity and round-the-world trips– right on campus! During the ARIS presentation, international students get acquainted with each other, learn greetings of different peoples.
Student teams office. The office employs students for the summer season as constructors, fish processors, educators and railroad conductors. FEFU has a total of more than 16 student teams – their members participate in socially significant events and represent FEFU in interregional and all-Russian projects.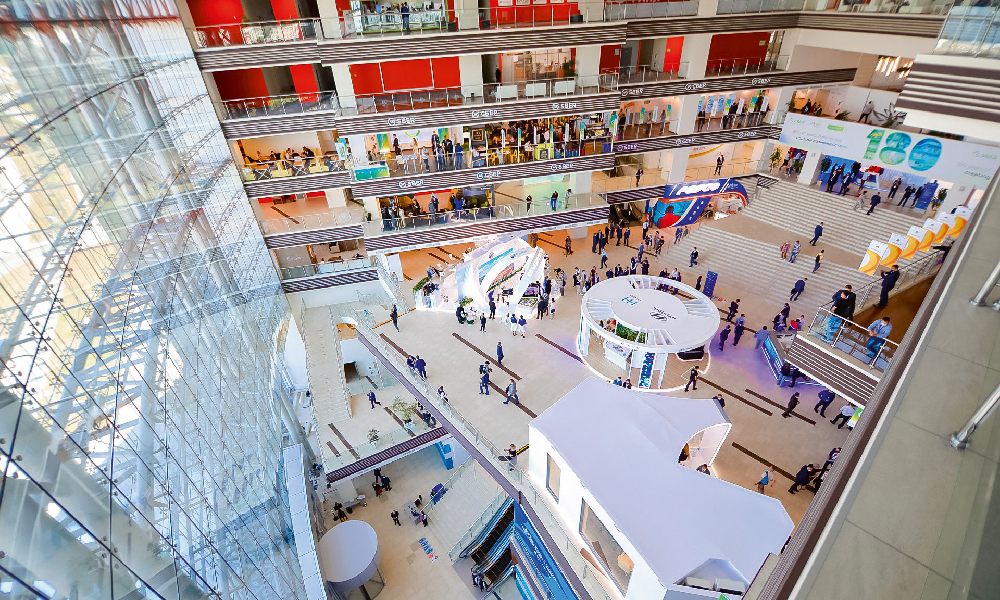 Student Project Office
The Office has been established for those who like working in a team and implementing projects. The Student Project Office is aimed at supporting student projects, identifying talented students, developing soft and hard skills. The projects are implemented by the university in cooperation with the Rybakov Foundation and Russky Technopark.
Sports infrastructure presentation
First-year students are familiarized with the university coaches and clubs at the sports building. Students choose the most interesting club to attend throughout the entire academic year.
Why international students choose FEFU
Good international reputation
Modern university and campus on Russky Island
Russian culture, high-quality university education
Vladivostok is a safe city, it is comfortable to live and study here
Unusual location and modernity of FEFU have made it a venue for major international and political events such as the Eastern Economic Forum that annually brings together the leaders of the Asia-Pacific Region.
FEFU campus on Russky Island
FEFU campus is considered the best campus in Russia and one of the best campuses in the world. Students live on a beautiful island surrounded by the fabulous green landscape, sky-blue bays, sand beaches, splendid natural parks.
Besides the buildings, the campus comprises a large recreation area with public gardens, parks and fountains, a stadium, numerous sports grounds, tennis courts. There is access control on campus.
The main attraction of the campus is the embankment 1,200 m long stretching along the Ajax Bay. The pier is designed for mooring small pleasure boats, cutters and yachts.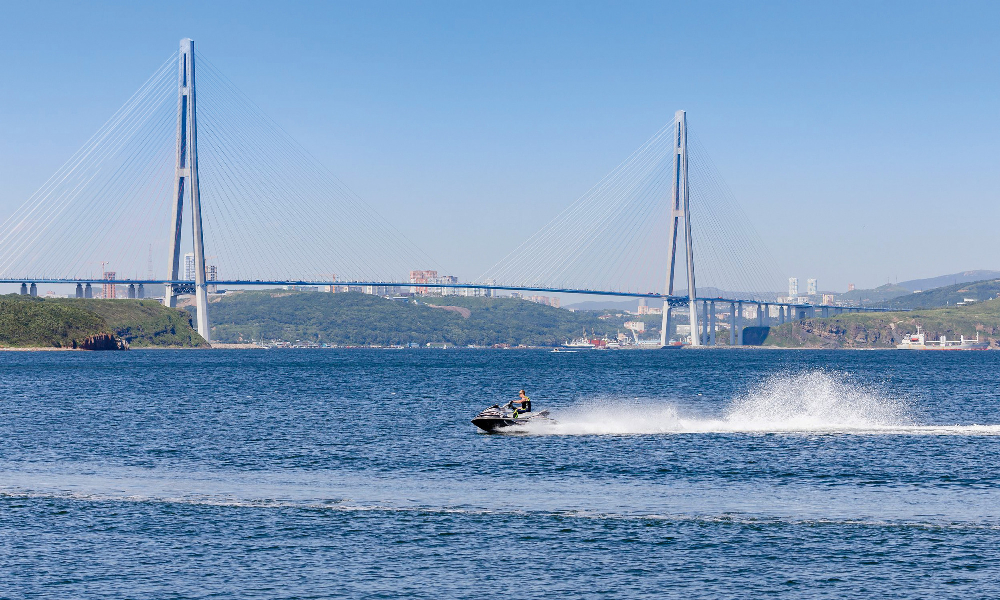 28.10.2022