Kazan National Research Technical University named after A. N. Tupolev
1,368
international students
1,368
international students
KNRTU-KAI is a modern education and research center which is highly reputed in Russia and abroad. It trains highly qualified personnel for knowledge-based engineering and covers the aviation and automotive industries.
Today KNRTU-KAI is a large scientific center in the Volga region of Russia and one of the leading academic institutions in the Republic of Tatarstan.
Structure
8 campuses
3 research institutes
6 institutes, 1 faculty
45 departments
11 research and education centers
2 colleges
Engineering boarding school
Business incubator
46 laboratories
The Ikar recreation camp on the bank of the Volga River
The university sports center, an indoor swimming pool, and the KAI-OLYMP football stadium
KNRTU-KAI offers dormitory accommodation to international students studying in state-funded places. Other students get assistance in looking for accommodation.
Tuition fees per year
116,600 – 300,900 RUB
Admission regulations
At KNRTU-KAI, foreign citizens have the right to apply for secondary vocational education programs, Bachelor's, Specialist's, Master's and PhD programs on a fee-paying or non-fee-paying basis.
Citizens of the Commonwealth of Independent States (CIS) permanently living abroad are eligible for state-funded places on equal terms with Russian citizens.
Foreign citizens from non-CIS countries can pass the competitive selection to study within the quota allocated by the Russian Government and study for free.
Foreign citizens can apply to KNRTU-KAI for Bachelor's programs based on the results of the university's entrance exams which start in July 2023 (fee-paying and state-funded places).
Applicants can submit their documents both in person at the university and online in their Personal Account on the university website starting from June 19, 2023.
KNRTU-KAI creates comfortable conditions for foreign citizens applying to the university such as online document submission, the university staff members' assistance in document submission, the opportunity to undergo the foreign education recognition procedure directly at the university. Documents can be submitted "in one window."
Admission Office
+7 843 231-00-90
+7 927 457-73-53 WhatsApp, Telegram
abiturientu.kai.ru
pk@kai.ru
VK – @abiturientkai
Youtube – @knitukai
A.N. Tupolev International Olympiad
Applicants from the CIS countries can participate in the Olympiad the results of which can be taken into account as entrance exams or bonus points for admission to our university.
Based on the results of the final stage of the Olympiad, applicants can be enrolled at KNRTU-KAI in grant places (for free) and on a contract basis (in fee-paying places).
Start: February 1, 2023
Subjects: mathematics, Russian language, physics, informatics
2 stages: qualifying (distance) tour and final (in-person/distance) round
You will find more information at abiturientu.kai.ru in the For School Students section.
International Preparatory Department
The admission process is open all year round
If students have no opportunity to come to Russia at once, they can start studying using distance technologies
Top-notch educators are engaged in teaching major subjects. They have extensive experience and original teaching methods and take an individual approach to each student
Those for whom Russian is particularly difficult may choose an in-depth course that lasts 1.5 years
Popular majors
Aeronautical Engineering
Heat Power Engineering and Heat Engineering
Mechanical Engineering
Software Engineering
Economics
The language of instruction at the university is Russian, but there are several English-taught Master's programs. Students can choose one of more than 75 popular majors.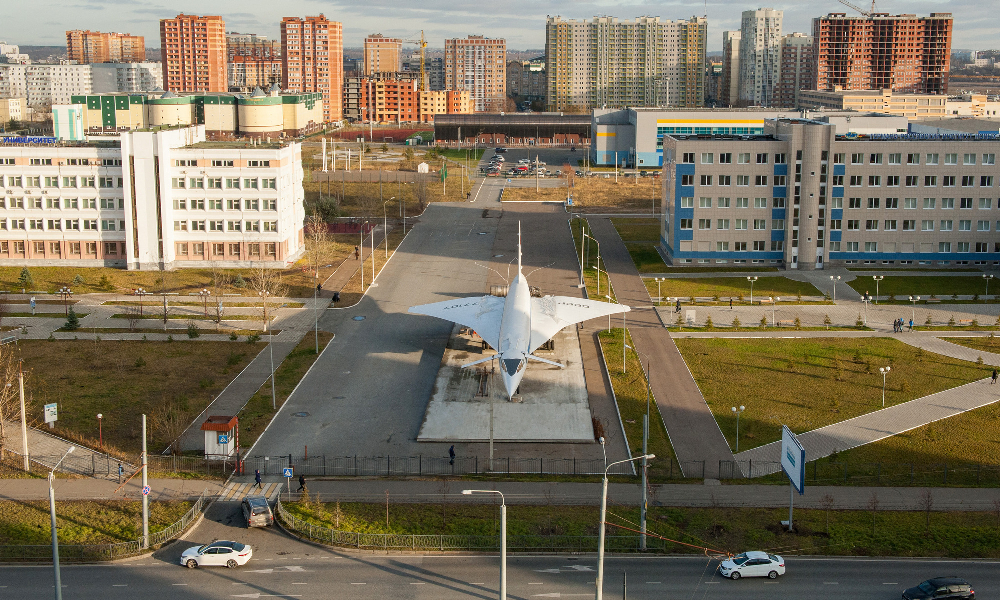 Partner employers
KNRTU-KAI is a flagship university of state corporations such as Rostec, Rosatom, Roscosmos. A great many graduates work for aviation enterprises. Among the employers are Gorbunov Kazan Aviation Plant, a branch of the Tupolev company, Kazan Helicopter Plant, Ural Civil Aviation Plant, Kazan Research and Production Enterprise "Helicopters-MI," Kazan International Airport named after Gabdulla Tukay, Sochi International Airport named after V.I. Sevastyanov.
Science
Now R&D is carried out in the field of laser, quantum and composite technologies. Over the past several years, KNRTU-KAI has implemented a lot of breakthrough projects which still play an important role in developing engineering education and research and technology sector of the republic and Russia.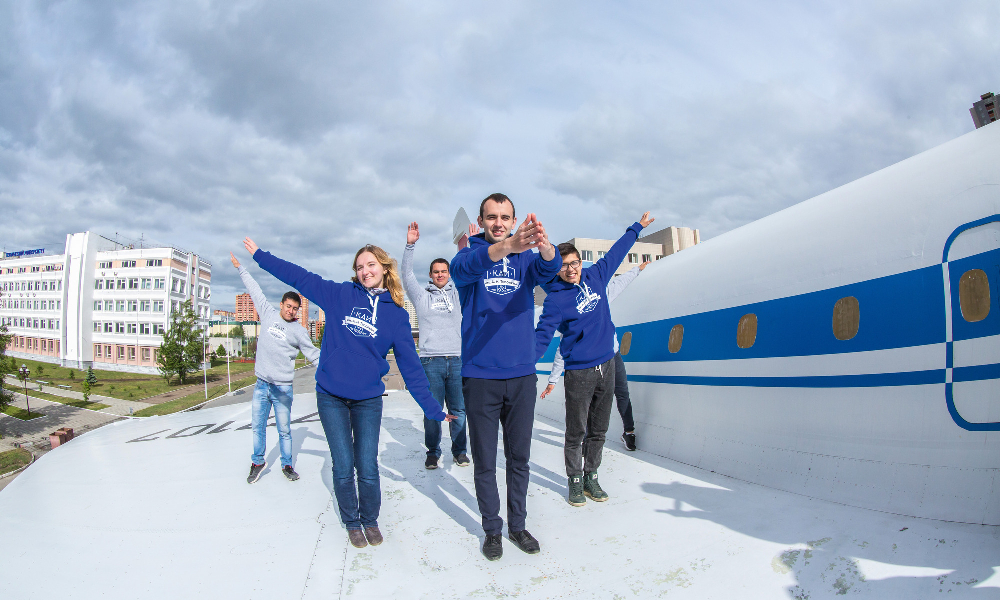 Adaptation
After international students are enrolled, they are supported by the staff members of the KNRTU-KAI Institute of International Education. They help check in at the dormitory, get health insurance, undergo medical examination, prepare and submit visa extension documents, and get migration registration.
During the first two weeks, international students participate in the Adaptation School activities such as tours, lectures on Russian legislation, mindset training courses, master classes on living in dormitories, and other events. The university's psychologists help overcome adaptation problems that arise.
As part of the student social support program KAI.CARE, the university offers special conditions, including scholarships in the amount of up to 15,000 RUB per month for first-year students, dormitory accommodation, and the KAI-OLYMP modern sports center.
Famous alumni
KAI's history is related to the names of outstanding Russian scientists. Among the people who worked here are Sergei Korolev, the founder of Russian rocket science; Boris Gubanov, chief designer of the Energy—Buran rocket and space system; Mikhail Simonov, chief designer at Sukhoi Design Bureau Company; academician Vyacheslav Alemasov.
Among KAI graduates are Ildus Mostyukov, chief designer of the single combined arms system of state radar identification of Russia "friend or foe" as well as Vladimir Belugin who was the head of the Russian Federal Nuclear Center – All-Russian Scientific Research Institute of Experimental Physics, and other famous people.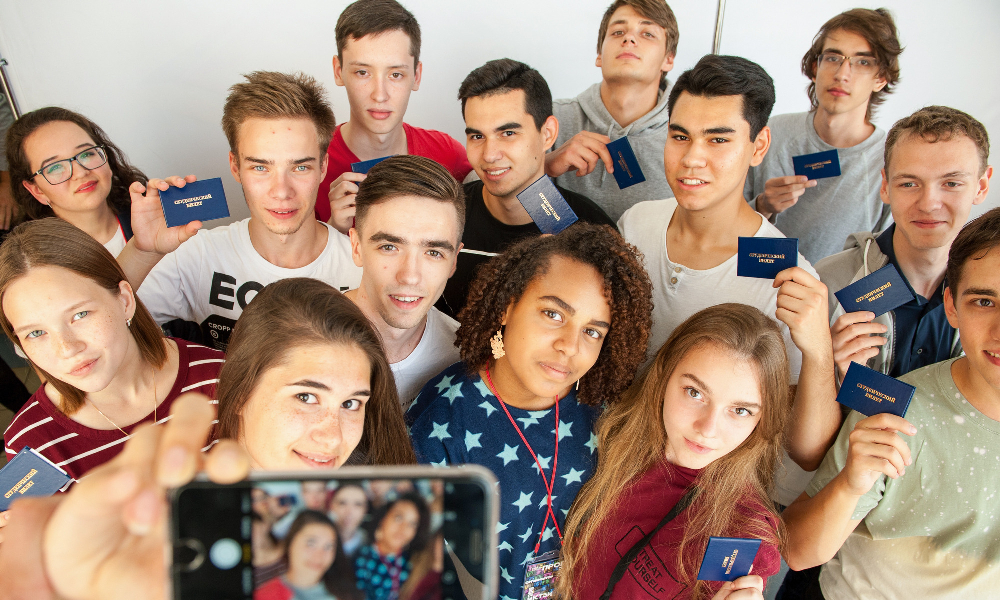 26.12.2022