Kazan State Academy of Veterinary Medicine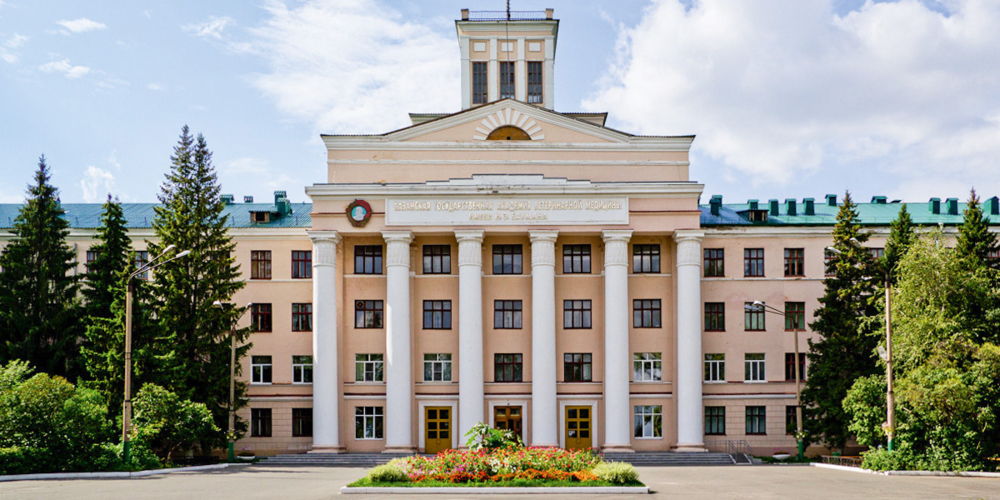 Kazan SAVM is the oldest higher education institution for veterinary science in Russia. It trains veterinarians, veterinary food hygienists, livestock engineers, agricultural process engineers who have excellent skills in their profession and are familiar with related areas, ready for continuous professional development, social and professional mobility.
An affiliated member of the European Association of Establishments for Veterinary Education (EAEVE).
2,000+ students, including 160+ international students
100+ teachers, 90 % of whom hold academic degrees
Faculties
Veterinary Medicine
Biotechnology and Standardization
Additional Professional and Correspondence Education
Tuition fees per year
167,600 – 193,000 RUB
Fields of study
Veterinary Medicine

Biology and Pathology of Bees
Biology and Pathology of Small Animals
Veterinary Pharmacy
Veterinary and Sanitary Inspection with Basics of Livestock Product Standardization and Certification
Cynology
Diseases of Young Animals

Veterinary and Sanitary Inspection
Biotechnology
Animal Science

Livestock Production Technology
Cynology

Technology of Production and Processing of Agricultural Products
Admission Office
+7 843 273-96-46
+7 843 273-96-27
+7 939 105 21 95 WhatsApp
priemksavm@mail.ru
VK – public213784026
Science
Scientific schools of anatomy, forensic pathology, therapeutic medicine, surgery, obstetrics, physiology, epizootology, animal husbandry, veterinary hygiene, microbiology
400+ textbooks, monographs and study guides on major subjects of veterinary medicine and animal science (some of them are translated into foreign languages)
30+ names of drugs, diagnosticums and innovative technologies introduced into production
Pre-university training center for foreign citizens
Subjects: Russian as a foreign language, mathematics, biology, chemistry
Duration September—July
Students who have successfully completed the course get the certificate.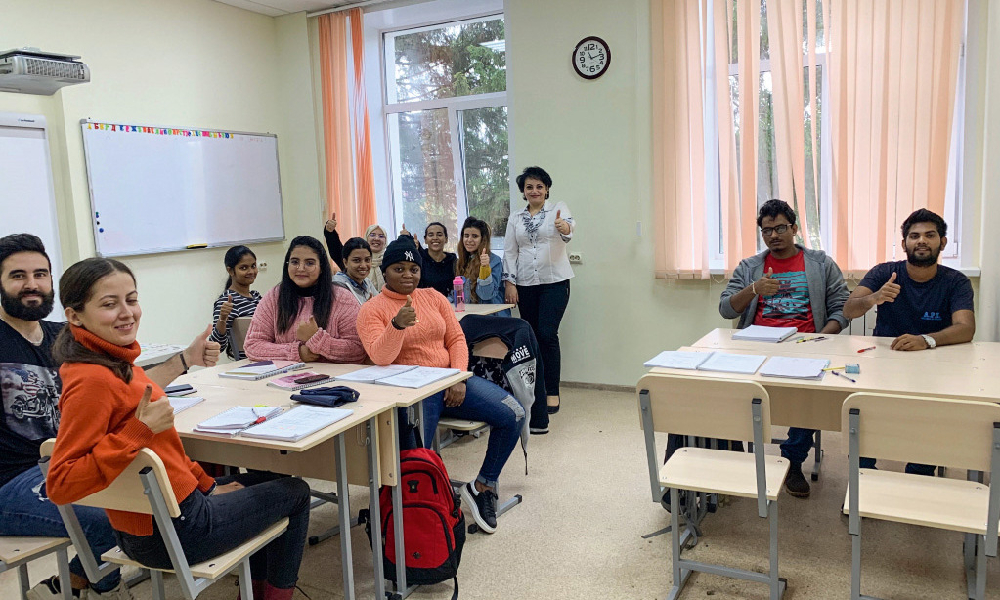 Work placement and pre-graduation internship
Partner companies: Agrosila grupp, Ak Bars Agro Holding company, Aksu Agro, Bitaman, Krasny Vostok Agro holding company, Chelny Broiler, Biryuli, Plemreproduktor, Niva, Kamsko-Ustinsky Agricultural Production Cooperative, Idel, Druzhba Farming Enterprise, the Yaratel poultry farm in Laishevo, Sviyaga, Tukash, Tatmit Agro, the Abdrakhmanov peasant farm enterprise, Navruz, Asyan, Shoybulaksky Stud Farm, Semenovsky Stud Farm, Agro Invest, and others.
Students also undertake their internships at the Therapeutic Consultative Center.
Center for the promotion of temporary employment of students and the employment of graduates
Advanced training for zoo veterinarians
Student internships at specialized enterprises
Job fairs and meetings with prospective employers
Head
Damir Khayrullin
+7 843 273-97-74
centr.ksavm@yandex.ru
Infrastructure
4 dormitories
Specialized rooms and laboratories of technical training aids, occupational safety, water supply, machine milking, electric equipment, feed preparation, physiotherapy, orthopedics, X-ray radiography, electron microscopy, computer classrooms
Training and Quality Assurance Committee
Therapeutic Consultative Center
Animal Feed Additives Production Facility
Museums of forensic pathology, anatomy, parasitology, obstetrics, zoology, pharmacology
Therapeutic consultative center
Treatment of sick animals
Student internships and study and work placements:

clinical examination of animals
sampling and analysis of various biological materials
establishing diagnosis using state-ofthe-art equipment (U/S, X-ray unit)
creating and keeping ambulatory medical records
surgical treatment
Students use the knowledge gained during internships for their course papers and graduation theses.
Student life
The Sagadat vocal ensemble is the winner and laureate of numerous contests held in the city and republic
The VetaStudioDance team: classical dance, contemporary, hip hop, modern dance, folk dances. The participant of the Opening Ceremony of the 2013 Summer Universiade in Kazan
Classic theater, the Moroz po kozhe student pop sketch, the KVN (Club of the Funny and Inventive)
Volunteer team
Student media center
12 sports clubs
Irbis Tourist Club is a two-time laureate of the republican award "Student of the Year of the Republic of Tatarstan" in the Best Social Organization category
International Student Committee
Peoples' Friendship Festival: students from various countries show their talents, culture, traditions, and cuisine
Victory Day
Academic Sabantuy
Daria Frizen
+7 953 498-19-90
26.12.2022