Kazan (Volga Region) Federal University
150+
world-class research and education centers and laboratories
415
educational laboratories
7,500
comfortable places in the Universiade village
11,000+
international students from 101 countries
150+
world-class research and education centers and laboratories
415
educational laboratories
7,500
comfortable places in the Universiade village
11,000+
international students from 101 countries
Kazan Federal University is one of the oldest Russian universities. It carefully keeps up and develops the educational traditions in the vast region where the cultures of Europe and Asia come in contact with each other.
The university trains open-minded researchers, managers at different levels, top-class professionals for major corporations and industrial enterprises, banking and consulting organizations, venture companies and small business.
VK – @kazan_federal_university
Telegram – @kznuniversity
Zen – @kazan_federal_university
Youtube – @univertv
Tuition fees per year
132,320 – 304,980 RUB
Studying at KFU
state-funded places
Citizens of Kazakhstan, Kyrgyzstan, Tajikistan, foreign citizens and stateless persons permanently residing (having a residence permit) in the Russian Federation are eligible for state-funded places
Foreign citizens and stateless persons are eligible to study within the quota
Compatriots living abroad are eligible to pursue higher education on equal terms with the citizens of the Russian Federation
fee-paying places
Applying as part of a separate competition
KFU institutes have their centers for career guidance and interaction with employers
5 steps to admission to KFU
Prepare the required documents
Create your application for studies
Submit your application
Successfully pass your entrance exams
Conclude an agreement and pay your tuition fees
International Student Recruitment
+7 843 233-70-27
+7 960 049-18-76 WhatsApp, Telegram
admission@kpfu.ru
Fields of study at KFU
Physics and Mathematics:
Physics
Mathematics
Software Engineering
Quality Management
Astronomy
Social Sciences and Humanities:
Philology
Linguistics
International Relations
Economics
Management
Tourism
Law
Journalism
Design
Natural Sciences:
General Medicine
Dentistry
Pharmacy
Ecology and Environmental Studies
Petroleum Engineering
Chemistry
Preparatory school for international students
Special Russian language program
Summer and winter Russian language & culture schools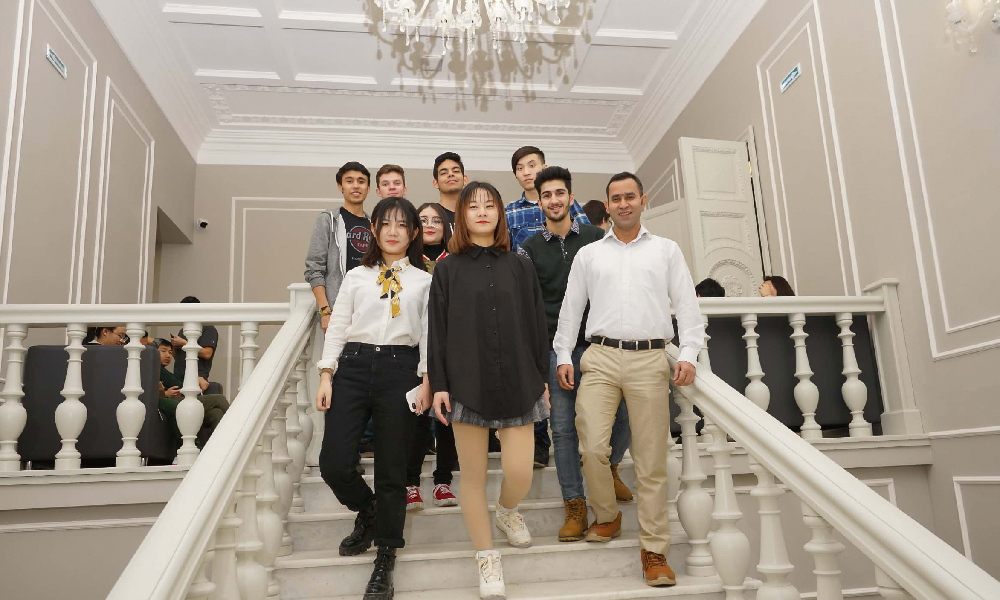 International cooperation
Academic exchange programs
Double degree programs
International grant programs
Invitation of foreign teachers and researchers
600+ educational programs
7 educational programs that underwent international accreditation
14 English-taught programs
Partner companies
Organize work placement and internships for KFU students and PhD students with subsequent employment opportunities
Participate in developing curricula, giving classes, and conducting research
Participate in the largest university-wide job fairs "The Future is Yours," Career Days at the faculties, and other interesting events
Offer master classes, workshops, seminars, business games, lectures at KFU
Fund research and found scholarship programs for students that allow them to enhance their brands and increase brand awareness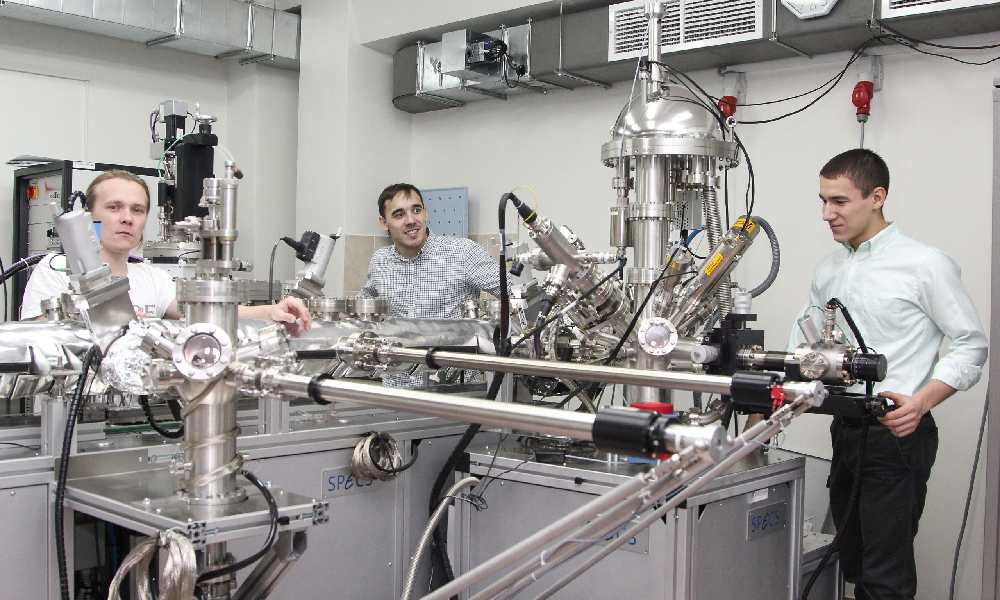 Student life
Student club
KFU International Friendship Club
Students Association of Universiade Village
UNIVER media center
Discussion club
Brain club
Alter Ego and 7 Rhumbs tourist clubs, a speleoclub
KVN School
Politskovorodka club
Business case club
Volunteer Student Center "KFU is a Planet of the Big-Hearted People"
Student legal center
Patriotic education center
Snezhny Desant rescue team
Student brigades office
Sports club, the UNIX culture and sports center, Moskva and Bustan sports centers
International Student Adaptation Unit
Social and everyday support, information and socio-cultural support for international students.
Infrastructure
10 dormitories in Kazan and the Universiade Village: gyms and playgrounds, reading rooms and assembly halls
Nikolai Lobachevsky research library
KFU Technopark Innovation and Technology Center
The Medical Simulation Center
Kazan University History Museum, Nikolai Lobachevsky Museum, Museum of Kazan School of Chemistry, Yevgeny Zavoysky Museum Laboratory, Alexander Shtukenberg Geological Museum, Eduard Eversman Zoological Museum and Herbarium, the Museum of Ethnography, the Museum of Archeology
University clinic
The Kordon sports and recreation camp, the Quantum permanent specialized camp
Universiade village
The largest and the most modern campus in Russia with students from more than 100 countries
Comfortable residential houses: 2-3-4-person rooms
Territory of health: various playgrounds
Security support: access control system
Excellent living conditions, coziness, clean rooms and territory
Affordable accommodation and event fee
26.12.2022