l'Université d'Etat de Kostroma. Campagne d'admission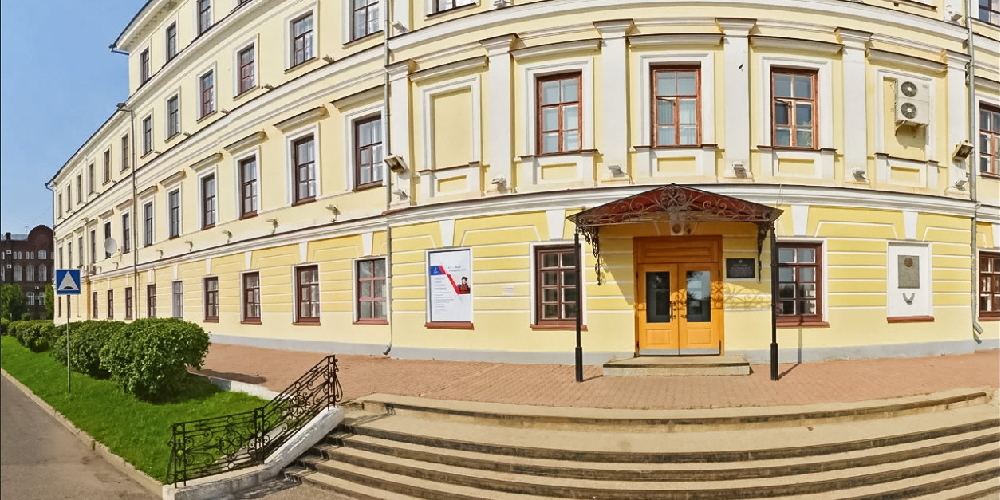 2
programmes d'enseignement professionnel secondaire
41
directions de formation de baccalauréat et maîtrise
16
programmes de troisième cycle
10
centres et laboratoires de recherche
> 170
étrangers de 17 pays
2
programmes d'enseignement professionnel secondaire
41
directions de formation de baccalauréat et maîtrise
16
programmes de troisième cycle
10
centres et laboratoires de recherche
> 170
étrangers de 17 pays
Les domaines prioritaires du développement de l'Université d'Etat de Kostroma sont les nouveaux matériaux, l'information et les technologies sociales. Les domaines de soutien sont les sciences naturelles et humaines, le génie et d'autres technologies de génie appliquées, les technologies de l'industrie légère, la culture et l'art, la biotechnologie.
Fondée en 1918.
Le lauréat du projet prioritaire fédéral « Les universités comme espace d'innovation ».
18 bâtiments, 7 foyers confortables, sanatorium-centre préventif
Welcome-centre, Théâtre de la chanson, Centre des médias, Сentre de bénévolat, Club intellectuel, Association musicale des étudiants
Frais de scolarité par année (formation à temps plein)
Baccalauréat 100 000 — 213 000 RUB
Spécialité 100 000 — 110 000 RUB
Maȋtrise 106 500 — 251 000 RUB
Cours de troisième cycle 124 000 — 144 000 RUB
Candidat de l'Université d'Etat de Kostroma
Les informations les plus récentes et les plus importantes sur baccalauréat, spécialisation, maîtrise et cours de troisième cycle
VK – @abiturkgu
Comment réussir le test d'entrée à distance
Comment s'inscrire
Par le bureau privé du candidat
Par le bureau de poste à l'adresse: 156005, Kostroma, rue Dzerjinskogo, 17, salle 114
Personnellement à l'adresse: Kostroma, rue Dzerjinskogo, 17, salle 115
Departement des relations internationales et régionales
+7 4942 39-16-07
+7 4942 49-80-60
rgc@ksu.edu.ru
inter2@kstu.edu.ru
VK – @international_ksu
Instagram – @international_ksu (Meta is recognized as an extremist organization in Russia)
Le comité d'admission
I am a student at Palacký University Olomouc. During my study placement at KSU I studied Russian philology and tried to take part in various cultural and artistic university events, unfortunately, such events are very scarce at our university in Czech Republic. I'd like to thank KSU teachers. They excel at their subjects and teach very well. They helped me improve my Russian. I liked my study placement at KSU very much. I made lots of friends. I learnt a lot of new things about Russia and Kostroma, became more independent. I really hope that I'll come back to Kostroma again, as a tourist at least.
Michal Šťastný
Czech Republic
Baccalauréat et spécialité
20 juin – 12 juillet réception des documents
9 juillet examens d'entrée de nature créative
25 juillet fin des examens d'entrée internes
5 août ordre d'enregistrement sur les places budgétaires
10–31 août ordres d'enregistrement sur les places payantes
Maȋtrise
20 juin –14 août réception des documents
14–21 août examens d'entrée internes
26 août ordre d'enregistrement sur les places budgétaires
26–31 août ordres d'enregistrement sur les places payantes
Cours de troisième cycle
20 juin – 2 septembre réception des documents
2–10 septembre examens d'entrée internes
13–14 septembre ordres des admissions
Mémo pour l'étudiant étranger
Modèle de demande (pour les étudiants inscrits à des programmes d'échange)
Préparation d'une invitation à entrer en Russie
Règles de séjour sur le territoire de la Russie
Concernant Kostroma
Tests d'entrée
Les examens d'entrée sont réalisés en russe sous forme écrite, à l'exception des tests supplémentaires de nature créative ou professionnelle (dessin, culture physique, musique).
Programme d'échange universitaire ERASMUS+
L'université Palacký d'Olomouc, République tchèque
Université de Siauliai, Lituanie
Université Hochschule Zittau/Görlitz, Allemagne
Université des sciences appliquées de Westphalie du Sud, Iserlon, Allemagne
Activité internationale
Département des relations internationales et régionales
Centre d'essais locaux des ressortissants étrangers
Centre de ressources russo-français
Centre d'amitié russo-chinois
Club de l'amitié internationale
L'objectif du Club est de créer des conditions favorables à l'adaptation des étudiants étrangers à la vie et aux études dans un autre pays, de créer un environnement multiculturel, une atmosphère d'unité, l'amitié, la coopération et la créativité pour les représentants de différentes nationalités.
Projets imternationals
Échanges académiques
Écoles d'été et d'hiver
Double diplômes
Apprentissage inclusive
Rencontres scientifiques internationales, conférences, master classes, tables rondes.
Semaine internationale annuelle des étudiants « Dialogue des cultures — culture du dialogue: Est-Ouest »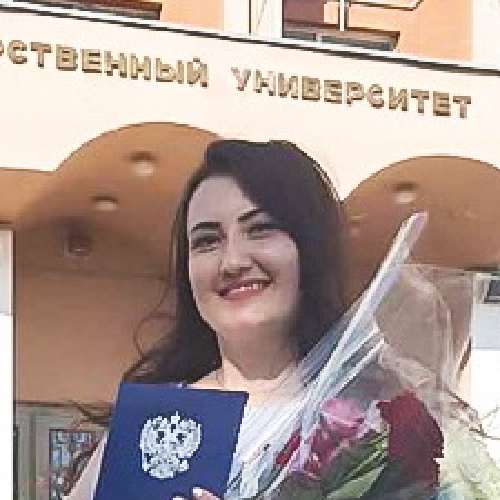 Since childhood I had been dreaming of studying in Russia, seeing real Russian wooden houses, enjoy real Russian winter, see sights in Russia, communicate with Russians. I got a decent education at KSU. I am deeply grateful to KSU teachers and staff members for this opportunity. My fellow students were kind, cheerful, active. I don't regret a single moment spent at KSU. Now, thanks to my knowledge gained at KSU, I work as a Russian language interpreter in Turkey, accompany Russian-speaking tourists. Thank you, KSU! You'll always be in my heart!
Gulnur Peyshembayeva
Turkmenistan
Durée de la formation — 10 mois
720 heures académiques
Frais de scolarité 1 435 – 1 614 USD
Réception des documents (passeport, traduction) — jusqu'au 31 août à l'adresse inter2@kstu.edu.ru
Période d'étude — du 15 septembre au 15 juillet
Nombre d'étudiants dans le groupe — 10-12 personnes
Possibilité de l'enseignement à distance
À la fin du cours, les étudiants passent un examen (écrit et oral).
Divers aspects de la langue russe sont étudiés: phonétique, grammaire, vocabulaire, écriture et études culturelles de la linguistique.
Les cours sont dispensés par des enseignants expérimentés, qui utilisent les méthodes d'enseignement les plus récentes, une approche individuelle de chaque étudiant. Les étudiants visitent des musées, des expositions, des concerts.
23.12.2020