Mendeleev University of Chemical Technology of Russia. Acquaintance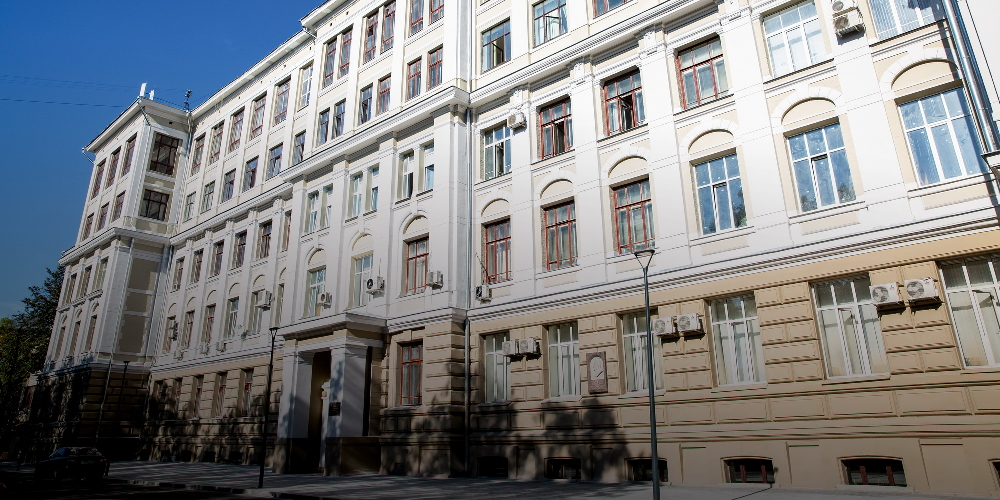 29
bachelor's and specialist's programs
37
continuing education programs
777
international students from > 40 countries
29
bachelor's and specialist's programs
37
continuing education programs
777
international students from > 40 countries
The largest academic and research chemical engineering center. University graduates hold leadership positions in science and production, at government agencies, in a small and large business.
Faculties
Digital Technology and Chemical Engineering
Petroleum Chemistry and Polymeric Materials
Technology of Inorganic Substances and High Temperature Materials
Chemical and Pharmaceutical Technologies and Biomedical Products
Biotechnology and Industrial Ecology
Chemical Engineering
Natural Sciences
Humanities
Institutes
Materials for Modern Energy and Nanotechnology
Chemistry and Problems of Sustainable Development (UNESCO Department of Green Chemistry for Sustainable Development)
College
Higher Chemical College of the Russian Academy of Sciences
VK – @dmuctr
Instagram – @dmuctr (Meta is recognized as an extremist organization in Russia)
Facebook – @muctr (Meta is recognized as an extremist organization in Russia)
YouTube – @MendeleevUniversity
Tuition fees per year
full-time studies
Bachelor's programs 230,000 RUB
Specialist's programs 256,000 RUB
Master's programs 274,000 RUB
Promising areas
Chemistry
Chemical Engineering
Biotechnology
Nanoengineering
Ecology
Continuing education
Students can get a continuing education certificate after completing the professional retraining and advanced training programs. For example, Translator/Interpreter in the Sphere of Professional Communication; University Teacher of Chemistry; University Teacher of a Foreign Language.
Preparatory department
The cycle of intensive Russian language courses for international students
The basics of general subjects within the future major: chemistry, physics, mathematics, descriptive geometry
Adaptation to student life
Acclimatization of students
Training center
Russian language courses for international students
Duration 1 year
Tuition fee 153,000 RUB
Ilya Shlykov
+7 499 978-87-00
ilyashlykov@muctr.ru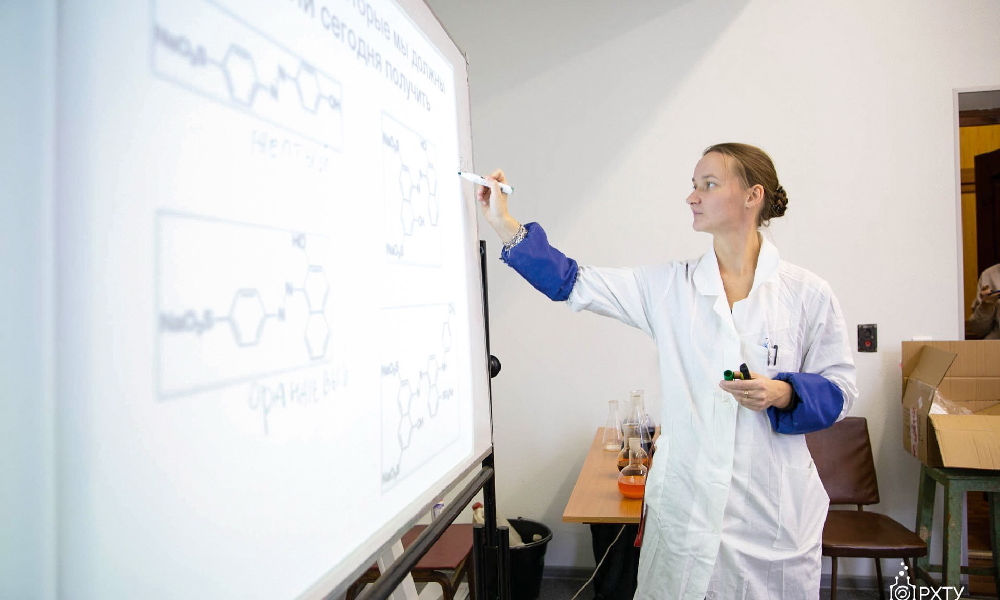 Admission regulations
To enroll in fee-paying places, applicants must only have their documents recognized or successfully pass Unified State Exams or entrance exams.
Applicants who retain citizenship of one of the former Union Republics may be eligible for state-funded places on equal terms.
Applicants who left as a part of their family and did not retain citizenship of Russia or Union Republics may be eligible for state-funded places as compatriots living abroad. They can just submit originals or notarized copies of the following documents:
Mother's birth certificate
Document confirming the fact of her residence in the USSR in the past, marriage certificate
Applicant's birth certificate
Employment
Regarding job search, feel free to contact us at praktika@muctr.ru.
Career development center
The service that promotes student and graduate employment.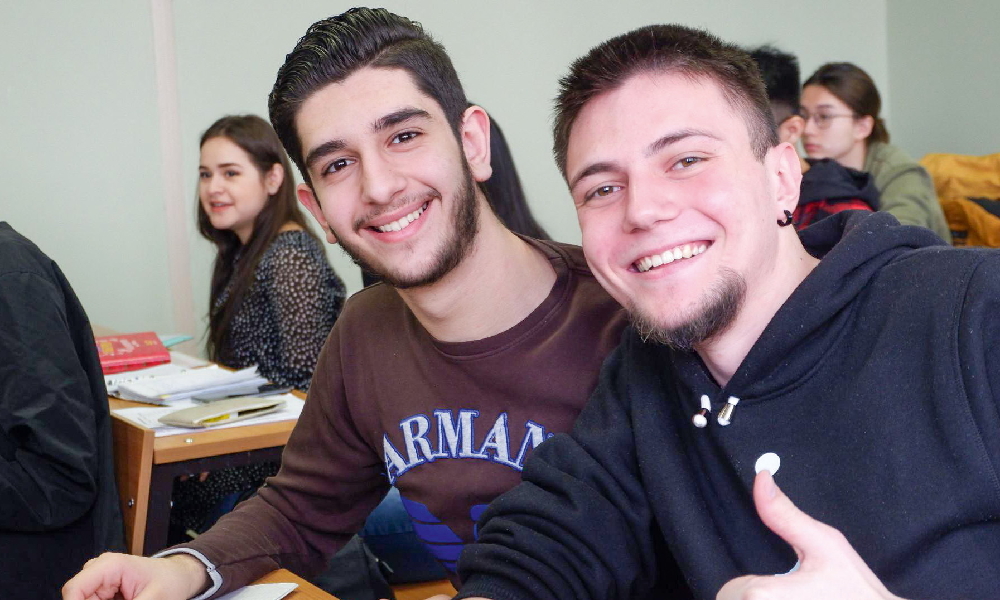 Science
The university's scientists develop unique technologies and new materials for high-technology sectors of the Russian economy and military-industrial sector. The university's science topics cover almost all areas of chemistry, chemical engineering, petrochemistry, biotechnology.
The university conducts research in cooperation with scientists from the UK, Germany, France, Japan, Italy, Spain, Iceland, Netherlands, Switzerland, China, Chile, Libya, Finland, Czech Republic, Egypt, Korea, Yugoslavia, Poland, Syria, Tunisia.
Mendeleev Business Academy offers project-based training for middle and top managers working in the chemical industry. The business accelerator works collaboratively with development institutions as well as associations and corporations of manufacturers and entrepreneurs, ensuring a full cycle of startup development until the startup enters the market.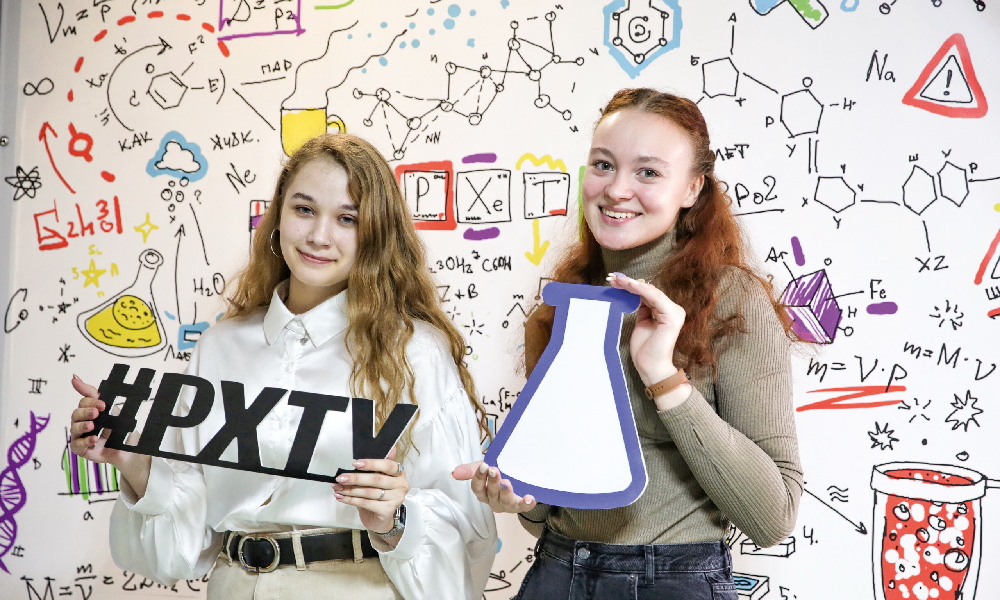 International cooperation
> 100 universities and organizations from 35 countries
P. D. Sarkisov International Laboratory of Glassbased Functional Materials. Specialists from Japan, Italy, Germany, the USA, France, Belarus are invited to work at the laboratory.
International Training and Research Center for Transfer of Pharmaceutical Biotechnologies
Academic mobility increases every year: students and PhD students go abroad to pursue exchange programs, do graduation and PhD theses, undertake internships and study placements, participate in conferences as well as sports and cultural events.
Mendeleev University establishes laboratories, competence centers as well as branches in the regions with well-developed chemical industries both in Russia and abroad.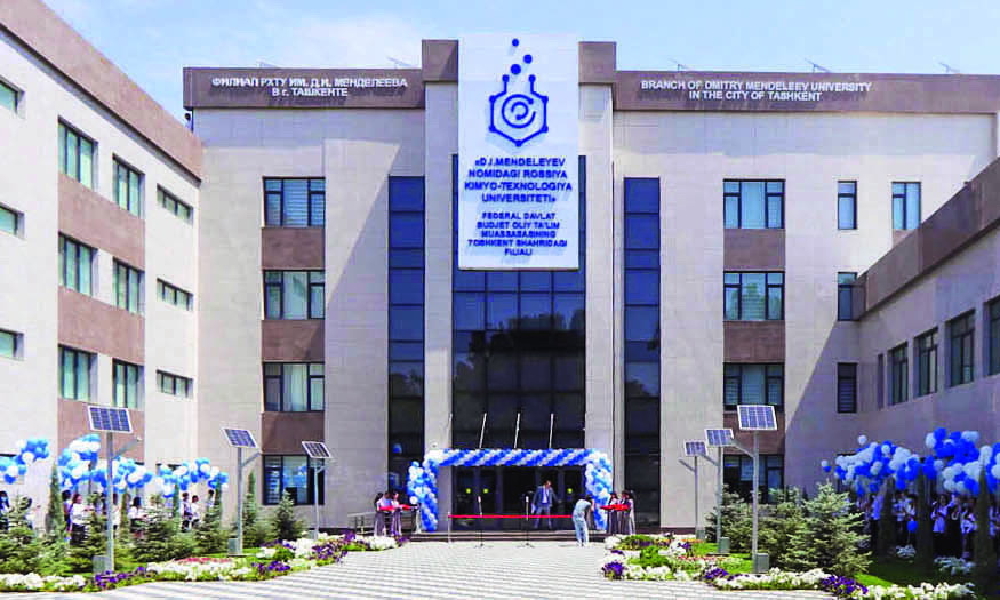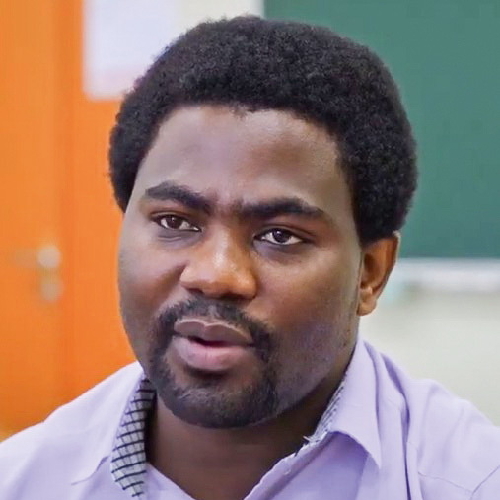 I decided to become a chemist because I like doing research and discovering something new, for example, a cure for cancer. In my country, there are a lot of chemists specializing in various areas. They are predominantly employed at highly profitable companies, as well as hospitals. I hope I'll be able to discover something new that will help my country to shoot ahead. I feel at home here. It's quiet and peaceful everywhere. I can walk along the street at any time of the day. I like Russia and Russians. They are the most amiable people in the world. I'd definitely recommend that my young compatriots get chemical education in Russia. There are well-equipped laboratories here. Teachers are always ready to help students. And, most importantly, Mendeleev University trains true professionals in their field.
Jimmy Samuel -
Zambia. A second-year Master's student
Campus
3 dormitory buildings
Culture and sports center
Self-preparation rooms
Storage rooms for bicycles and prams
Library
Canteen
Assembly hall
Leisure
The atmosphere of creativity reins within the university walls: festival shows, the Club of the Funny and Inventive teams, the wind band, the choir, the Anomalia student club, and Irina Arkhipova's musical lounge.
Students can devote their leisure time to sports, including track-and-field, skiing, football, volleyball, aerobics, wrestling, badminton, mountaineering.
Security
University and dormitory security is ensured 24/7. All students get electronic access cards. Floors and territory are patroled by the student squad. There is a video surveillance system.
10.09.2021