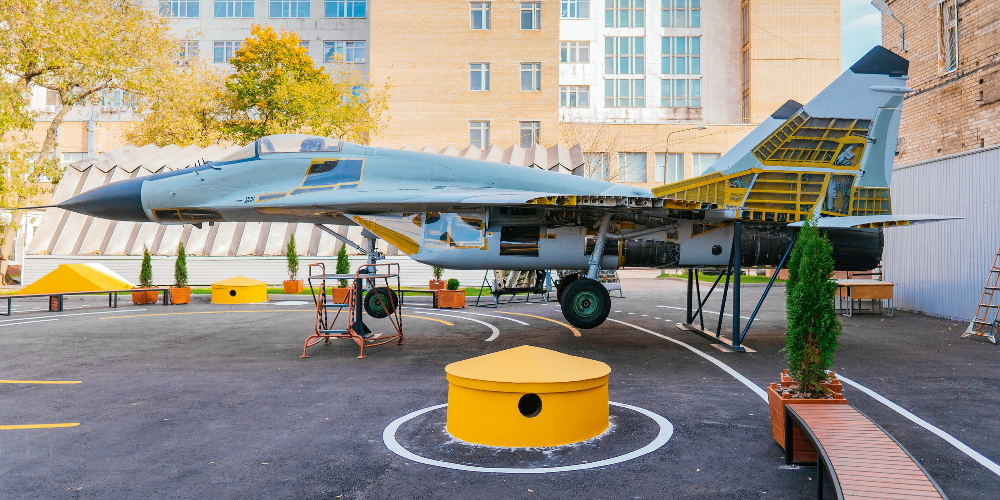 莫斯科航空学院培养飞机工程、火箭和空间设备、发动机制造、IT技术、机器人技术、能源、新材料等领域专家。毕业生就读专业就业率80%
莫斯科航空学院吸引了来自世界各地越来越多有才华和积极性的学生来学习。 五年来,本校外国人录取人数增长了2.5倍以上。 莫斯科航空学院是俄罗斯提供英语教育项目的少数大学之一。
Youtube – @MAIuniversity
Instagram – @maiuniversity (Meta is recognized as an extremist organization in Russia)
VK – @maiuniversity
T.me – @MAIuniversity
Facebook – @maiuniversity (Meta is recognized as an extremist organization in Russia)
Twitter – @maiuniversity
每年学费
学士 4 400 — 6 000 USD
硕士 5 500 — 6 000 USD
研究生 7 000 USD
莫斯科航空学院是俄罗斯领先的高科技大学,创造塑造明天的技术,并培养能够操控其技术的领导。
3000多名学生参与了大学研究工作。
优先科学方向
数学建模
宇航系统
自控航空机
增材技术
工程系统电气化
高科技产品服务
人工智能、大数据、物联网
复合材料
推进和动力装置
电动火箭发动机
特超声技术
机器人化
学生成绩
在各种工程和专业比赛中的成功表现
国际奥林匹克、学生代表大会、航模运动冠军、科学院奖章等
俄罗斯世界技能(WorldSkills Russia)冠军赛工程和宇宙系统领域内多次获得金牌奖,自控航空系统领域中的冠军
学生设计局
在莫斯科航空学院的基础上,有5个学生设计局从事实际研究和设计项目。其中一个开发了9艘小型宇宙飞船,正在在地球轨道上顺利完成任务。
独特环境
在大学里建立了一个独特的实验室基地:全尺寸设备模型,包括飞机、直升机、导弹、机器人、航空电子设备和雷达系统
集成设计与数学建模、无人机、推进与动力装置、工程系统电气化、高超声速技术、人工智能、大数据、物联网、高技术服务、增材技术和复合材料等科学项目,以及机器人化
在学生"火花"空间设计局创造小型宇宙飞船并将其发射到太空。总共已发射了9 艘小型航天器,由莫斯科航空学院学生设计局的几个团队创建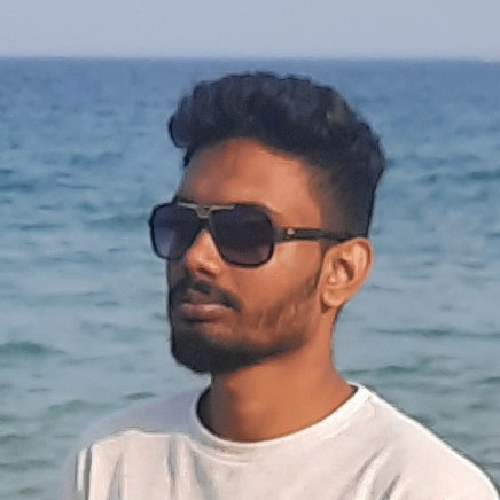 I am inspired by the biography of famous Russian cosmonaut Yuri Gagarin. I've always wanted to become an aircraft engineer. But, to my deep regret, my country doesn't offer aeronautical engineering education.
Prawinan Tawarasa
Sri Lanka. MAI's first-year student
国际协会
CDIO
International Astronautical Federation——国际宇航联合会
International Council on Aeronautical Sciences (ICAS)——国际航空科学理事会
PEGASUS——欧洲大学协会
欧亚伙伴关系航空航天集群
俄罗斯和中国技术大学协会
俄罗斯机械制造业者联合会
"国防企业援助联盟" 协会
俄罗斯一流大学协会
俄罗斯航空航天大学联盟
俄罗斯工程教育协会
莫斯科大学协会
俄罗斯技术大学协会
俄罗斯宇宙航行联合会
硕士专项计划
聚合复合材料飞行器结构设计
飞行器发动机
现代飞行器设计中的产品生命周期管理技术
与上海交通大学联合实施。 来自俄罗斯和中国的230多名学生正在接受培训。
双证学习计划
与中国大学一起攻读英语硕士科
北京航空航天大学
南京航空航天大学
浙江大学
沉阳航天大学
西北工业大学
哈尔滨工业大学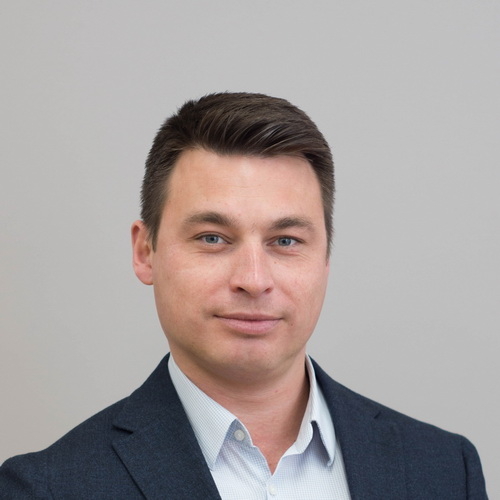 Russian engineering school is well known and highly valued all over the world, and MAI's study programs are in high demand abroad. To study at a university in a distant country with a different climate, language and culture is not an easy step for foreign applicants. And they choose us deliberately and consciously because, no matter which country people plan to build their further career in, they realize that being a graduate of MAI means being in demand among employers anywhere in the world.
Alexey Zarechensky
Deputy Head of MAI's International Department
住宿
莫斯科航空学院校园是一个独特的、动态发展的环境,为专业、创意和体育发展创造了一切条件
莫斯科航空学院校园是9间舒适的宿舍及相关的生活基础设施
莫斯科航空学院宿舍费每月为90美元
学生居住在2-3个学生单元,共用浴室。一层共享厨房
校园内有20多家咖啡馆、食堂和自助餐厅
医疗保险办理——150 美元
在机场接待学生,安排接送
10.09.2021