Nizhny Novgorod State University of Architecture and Civil Engineering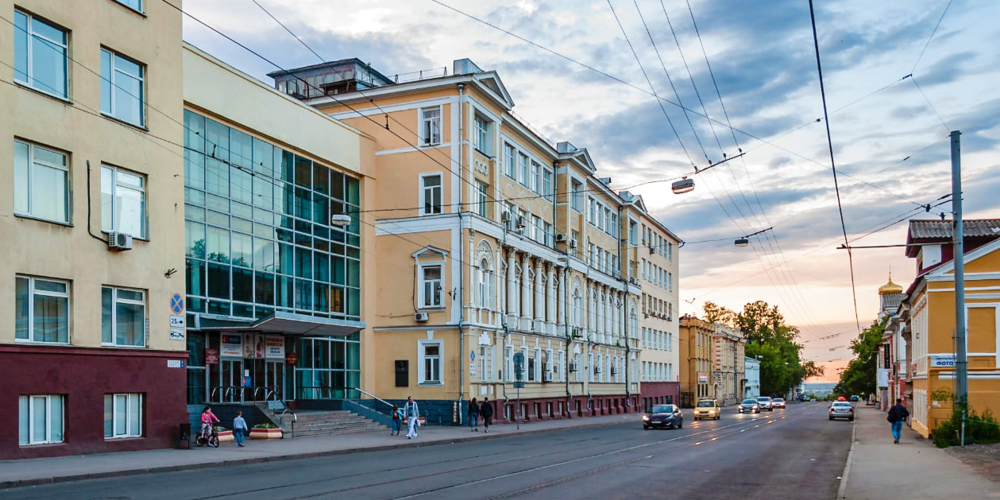 21
scientific and pedagogical schools
5,000+
students, including 120+ international students
21
scientific and pedagogical schools
5,000+
students, including 120+ international students
One of the major Russian research centers in the field of architecture, urban development, construction science, and environmental engineering.
A laureate and gold medalist of the European Quality contest in the Top 100 Universities in Russia category and the Top 100 Russian Scientific and Educational Institutions contest.
Many NNSUACE graduates work for administrative and government agencies, research, design and production organizations.
nngasu.ru
VK – @nngasu
Telegram – @nngasu
Rutube
Youtube – @nngasuvideo
Tuition fees per year
Bachelor's and Specialist's programs 126,000 – 240,000 RUB
Master's programs 154,000 – 252,000 RUB
PhD programs 202,000 – 217,000 RUB
Infrastructure
10 educational buildings, 4 dormitories
The museums of history, paleontology, and mineralogy, the UNESCO Chair on Ecologically Safe Development of a Large Region—the Volga Basin
The Chkalovets sports and recreation camp
Achievements
Grants from the Russian President, the Ministry of Science and Higher Education of Russia, the Russian Foundation for Basic Research, the Russian Academy of Education, the Russian Academy of Architecture and Construction Sciences, the Russian Geographical Society, Nizhny Novgorod Region's science and technology grants
Scholarships from the Russian President, the Russian Government, the Nizhny Novgorod Mayor, K. Minin and D. Pozharsky scholarship, engineer A.I. Delvig scholarship, E.N. Pozdyshev scholarship, scholarships from Teploenergo power company
Medals of international exhibitions, global fairs of innovations, research, and novel technologies
Mediana Media Center
Want to keep up with all the coolest university events and get a chance to try something new? Join us! VK – @mediana_nn
How to submit documents
Using Applicant's Personal Account
In person, to the Admission Office address
Via Russian post to the Admission Office address
Via the State Services portal
A video guide on how to fill out your application in Applicant's Personal Account
Foreign Citizens Academic Support Center
Director
Elena Belous
+7 831 430-55-57
+7 831 430-81-77
inter@nngasu.ru
Admission Office
Popular Fields of Study
Civil Engineering
Architecture (RU, EN)
Ecology and Environmental Management
Architectural Space Design
Information Systems and Technologies
Applied Informatics
Software Engineering
Heat Power Engineering and Heat Engineering
Technosphere Safety
Land Planning and Cadastres
Geodesy and Remote Sensing
Standardization and Metrology
Innovation Studies
Landscape Architecture
Reconstruction and Restoration of Architectural Heritage
Pre-university Training for Foreign Citizens
Engineering and technology study programs: the Russian language and general scientific disciplines in Russian
A certificate confirming your successful completion of the program
Duration 7-9 months
Tuition fees
930 USD Civil Engineering
1,060 USD Architecture
Students have an opportunity to do research and take part in various educational and cultural events.
Employment
NNSUACE is connected to the Facultetus digital career environment
NNSUACE regularly holds Career Days that bring together a lot of employers for future graduates
The key employment partners are companies such as Gazprom, Rosatom, Rosneft, Lukoil, and many others
Accommodation
International students can live in the NNSUACE dormitory in 2-3-person rooms. The accommodation fee is 1,620 RUB per month.
International students can also rent an apartment. The average rental cost is approximately 25,000 RUB per month.
Adaptation
Advisors offer catch-up classes on key subjects for international students.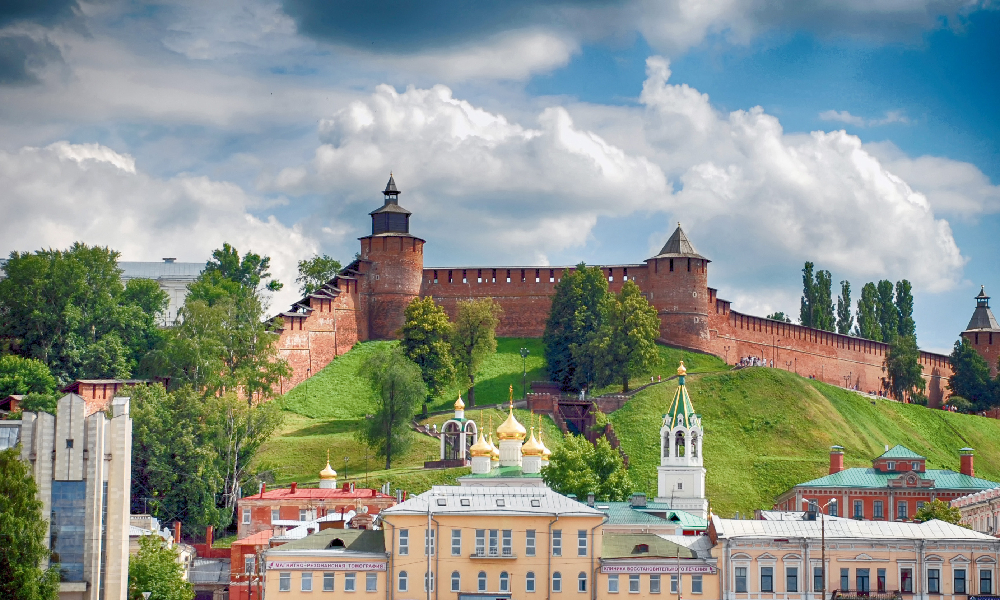 25.11.2022