Novosibirsk State Technical University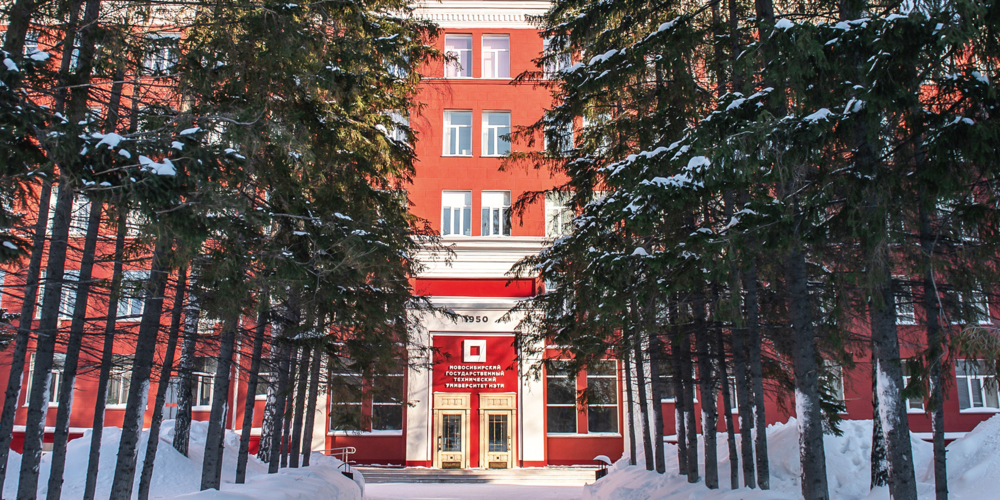 65
laboratories and educational and research centers
11
faculties and institutes
150
state-funded places for foreign citizens
2,000+
international students from 41 countries
65
laboratories and educational and research centers
11
faculties and institutes
150
state-funded places for foreign citizens
2,000+
international students from 41 countries
NSTU NETI is one of the major research and education centers in Russia. As early as while studying, students can work at promising companies in Russia and all over the world.
NSTU NETI provides training in engineering, economics, and humanities. The university conducts fundamental theoretical and applied research in the field of new materials, electronics, power engineering, and IT.
Foreign citizens have the opportunity to study for free using budget funds of the Russian Federation in 90 educational programs at different levels.
International researchers and teachers are engaged in conducting classes. Students participate in international network educational programs.
Faculties and institutes
Faculty of Automation and Computer Engineering
Aircraft Faculty
Faculty of Mechanical Engineering and Technologies
Faculty of Mechatronics and Automation
Faculty of Applied Mathematics and Computer Science
Faculty of Radio Engineering and Electronics
Faculty of Physical Engineering
Faculty of Power Engineering
Faculty of Business
Faculty of Humanities
Institute of Social Technology
www.nstu.ru | en.nstu.ru
VK – @nstu_vk
Telegram – @nstu_neti
Youtube – @VideoNSTU
Tuition fees per year
Bachelor's programs 1,720 – 2,350 USD
Specialist's programs 2,350 – 3,270 USD
Master's programs 1,830 – 2,580 USD
Applicant guide
Choose a field of study
Create Applicant's Personal Account at nstu.ru/entrance/enrollee_account
Fill in the application and sign the personal data processing consent
Upload your passport and academic credentials with notarized translation into Russian (including the seal translation)
Pass your entrance exams online
Sign the enrollment consent if you successfully pass your exams
Sign the paid educational services agreement
The application process starts on June 20, 2023
Entrance exams
Those applying for the main educational programs on a fee-paying basis take computer tests.
Those applying to the preparatory department on a fee-paying basis do not take entrance exams.
Center for International Education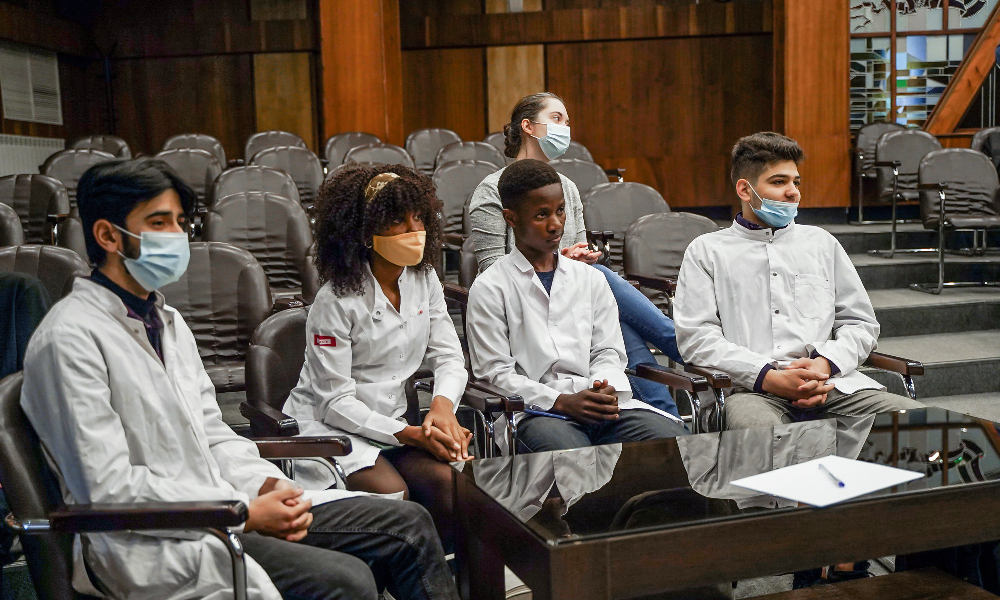 Preparatory department
Pre-university course in the Russian language consists of 5 study areas:
Engineering and technology
Natural sciences
Economics
Humanities
Medicine and biology
Tuition fee is 2,170 USD per year
To get into the university, you should:
Fill in the application form at en.nstu.ru/about
Send the completed application form and required documents to inter@corp.nstu.ru
Elena Alshevskaya
Head of the Preparatory Department
Elena.Alshevskaya@inter.nstu.ru
+7 383 346-05-11
+7 383 315-33-98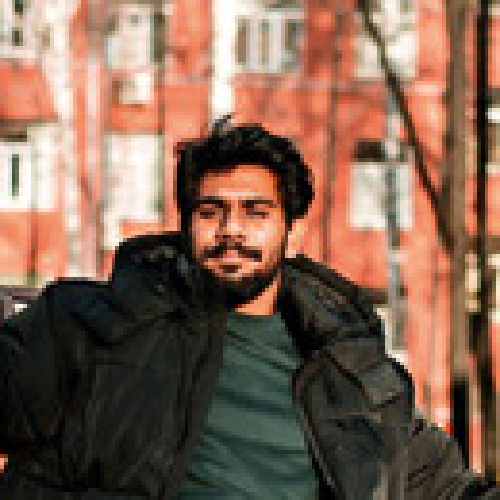 It was very interesting for me to get acquainted with Russia. I always wanted to look at snow, but it was the weather and my ignorance of the Russian language that made it hard for me to adapt in the beginning. I tried to make friends at once and communicate more with Russian-speaking guys. I always feel comfortable. There are another 4 international students in my group. Our teachers often meet us halfway. I really like Novosibirsk, I walk a good deal, and I especially like going to the Ob Sea shore.
Midurshan Vishvanathan
Sri Lanka
Advantages
NSTU NETI is one of the leaders in training personnel for Industry 4.0 in such areas as nanotechnologies and neurotechnologies, autonomous transport, aircraft engineering and unmanned aerial vehicles (UAV), quantum computing, additive manufacturing (3D printing), cybersecurity, industrial electronics.
NSTU NETI is ranked among the Top 10 Russian universities in the Global Employability University Rankings. More than 80% graduates get employed right after graduation.
Every year NSTU NETI scientists and engineers create around 200 developments in the field of new materials, electronics, power engineering, and IT.
NSTU NETI participates in the strategic academic leadership program "Priority 2030" in the Territorial and Sectoral Leadership track.
Education in NSTU NETI is based on the philosophy of practical project-based learning (learning by doing).
NSTU NETI cooperates with 92 partner universities from 23 countries.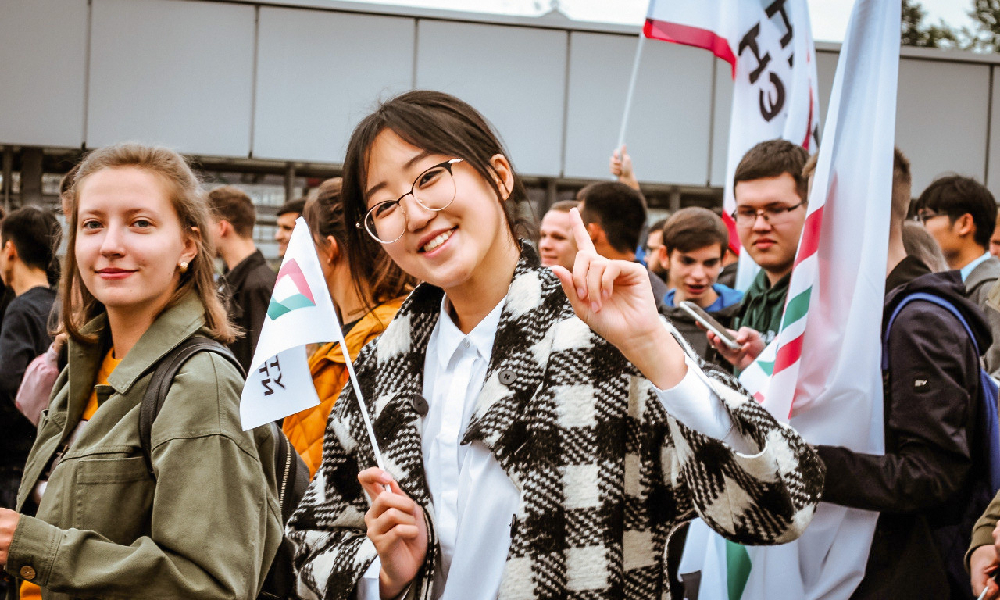 Taking into account individual achievements of Master's degree applicants
International Olympiad "Engineering Breakthrough: Master's Degree Squared"
Publications in the journals included in scientometric systems such as Web of Science and Scopus
International certificate confirming the applicant's foreign language proficiency at В2 and higher levels
Master's programs In English
Electronics and Nanoelectronics, Industrial Electronics and Microprocessor Technology
Power Engineering and Electrical Technology, Intelligent Electric Power Systems
Power Engineering and Electrical Technology, Mechatronics and Automation
Teacher Education, Teaching Foreign Languages in Digital Environments
Interclub. Assistance in adaptation to the university and city
The Interclub volunteers:
meet international students at the airport or railway station
help check in at the dormitory
support students when they get primary migration registration and health insurance
accompany students when they go to museums, on tours, and to exhibitions
organize and hold events and meetings for international students both within the walls of NSTU NETI and outside it
16.02.2023