Great Opportunities for Sri Lankan Students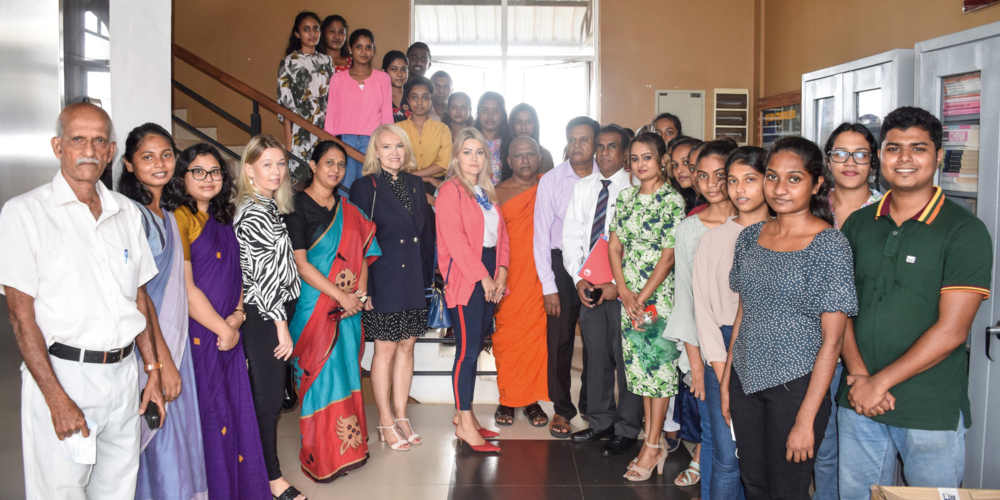 Russian higher education has traditionally been in great demand in Sri Lanka since the Soviet times. Sri Lankan students can study at Russian universities within the Russian Government quota (on state scholarship basis) as well as on a fee-paying basis, which is very affordable compared to the tuition fees in the US or Europe.
Today we can see the highest demand for medical education as well as engineering and technologies. The Russian language and tourism are also popular. The annually offered Russian Government scholarships are a great opportunity for Sri Lankan students to change their lives for the better. Maria Popova, Head of the Russian House in Colombo and First Secretary of the Russian Embassy in Sri Lanka, provides detailed information on admission within the quota and graduates' career opportunities.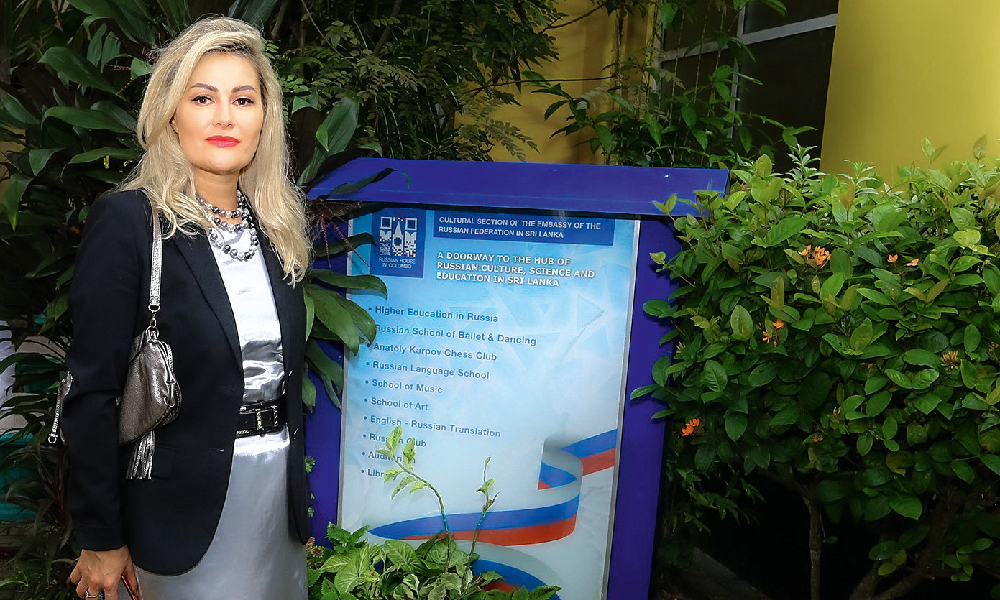 Admission within quotas
This year, Russia has increased the number of education quota places for Sri Lankan applicants from 40 to 50, what makes us very happy! Every year we receive an enormous number of applications, and the selection process is based on General Certificates of Education and Advance Level government exams.
Currently there are around 2,000 Sri Lankan students studying at Russian universities. They usually obtain the information on the opportunities of higher education from the Russian House in Colombo or through private agencies. Being the exclusive promoter of state scholarships, the Russian House in Colombo conducts briefing sessions and seminars related to the subject for local students every year, as well as widely shares the information via its social media.
As soon as we receive the information on the Russian Government scholarships, we start the social media campaign. Students are encouraged to submit their higher education certificates they own. As for the Bachelor's degree, students can submit the General Certificate of Education (Advanced Level) Exam result sheet certified by the Foreign Ministry of Sri Lanka. Students applying for a Master's degree are supposed to submit their Bachelor's degree certificates and their transcript, as well as sports achievements, Olympiad wins and etc. Based on all the information provided, we compile a competitive list of candidates and select the best candidates based on the highest percentage of grades they obtain.
50 quota places in the academic year 2023/2024
40 quota places in the academic year 2022/2023
≈ 2,000 students from Sri Lanka are studying at Russian universities
The most popular fields of study among Sri Lankan students
General Medicine
Aeronautical Engineering
Automobile Engineering and other Engineering specialties
Aircraft and Aerospace
Astronomy
Chemistry/Physics
Information Technology
Russian Language
Art and Theater Studies
Culture Studies
Learning Russian
The Russian House in Colombo is exclusively authorized to handle Russian state scholarships for Bachelor's/Master's and PhD Programs. Students are expected to submit their applications for the next academic year until February, 20 via the website www.education-in-russia.com. In this connection, we get a huge amount of letters and questions from applicants. To answer the most frequently asked questions and help students ease through the application formalities, the Russian House regularly hosts special briefing webinars about applying for Russian State scholarships online.
One of the biggest challenges faced by young people who get to study abroad is a hard and time-consuming adaptation to a new language environment. That is why one of our key tasks is to support and cultivate the schools and universities that teach the Russian language in Sri Lanka.
As part of this mission, the Russian House in Colombo donated 550 Russian Language teaching textbooks to the Russian Language unit of the University of Kelaniya, which is one of Sri Lanka's top-ranked universities. The event was warmly welcomed by the prominent Russian Language professors and the brightest students of the university.
To continue our cooperation, the Russian House in Colombo hosted a comprehensive Russian Language seminar for the students of Kelaniya University mastering the Russian Language. The course was conducted by three lecturers — two native speakers and a local language teacher. The event was also joined by the University's senior lecturer in Russian Language and other executives of Kelaniya's Russian Language unit, who alongside the students were eager to get a deeper knowledge of the subject and improve their language skills.
Later that month, a four-day professional development seminar for the lecturers, who teach Russian as a foreign language in Asian countries, was held in Vietnam's Hanoi. The Russian House in Colombo arranged this amazing opportunity for four Sri Lankan professionals who teach Russian in the island, to participate in the workshop. All the expenses including traveling, food and accommodation were covered by the Russian government.
The Russian Language has been taught at the Russian House in Colombo for decades, by native Russians as well as by local teachers. So we offer two opportunities – learning the language from a native speaker, which is really good for intermediate and advanced levels, and local lecturers making it easier to learn for the Beginners level.
Today we can see a growing demand for learning Russian not only from the students applying for Russian scholarships, but also among the local business society. The language-learning market in Sri Lanka is changing at rapid pace due to the rebirth of the travel industry after the long economic crisis caused by Covid-19. Thus, we are planning to expand our teaching staff and open more classes to admit a new flow of students into the Russian House. Moreover, this year we are launching Russian Language courses in big cities like Galle and Kandy.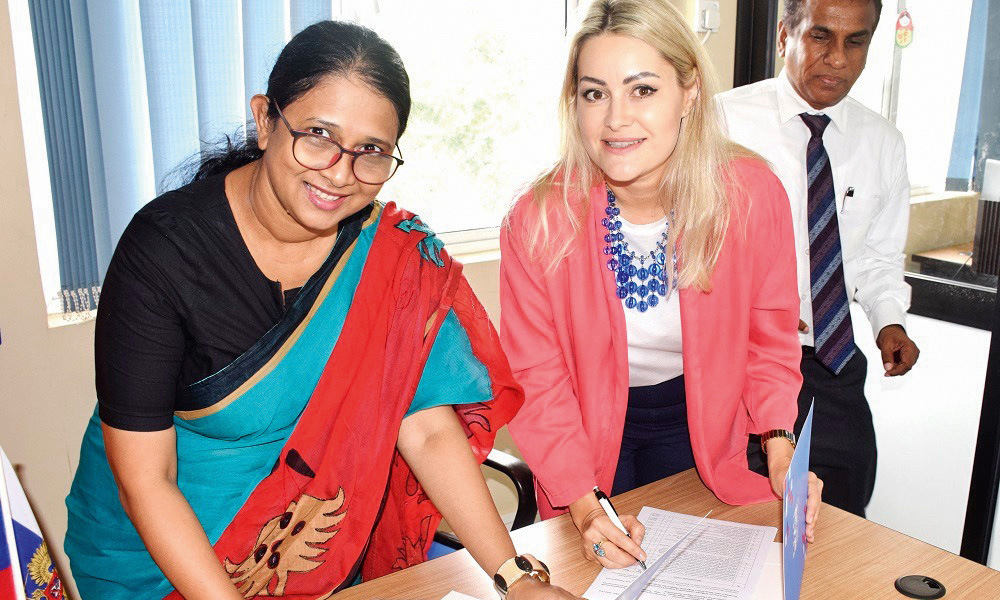 Career prospects
Russian degrees are highly desired and widely recognized in Sri Lanka that's why career prospects for the graduates of Russian universities are really good.
After studying medicine in Russia, students have to go through the ERPM Exam, which is conducted by the Sri Lanka Medical Council (SLMC) for citizens of Sri Lanka who have obtained their medical qualification from medical schools overseas. After passing the ERPM Exam they can practice medicine as doctors. Also, there is a growing demand for Russian-fluent candidates in the tourism sector. So, generally speaking, the recognition for Russian degrees in every field is pretty high.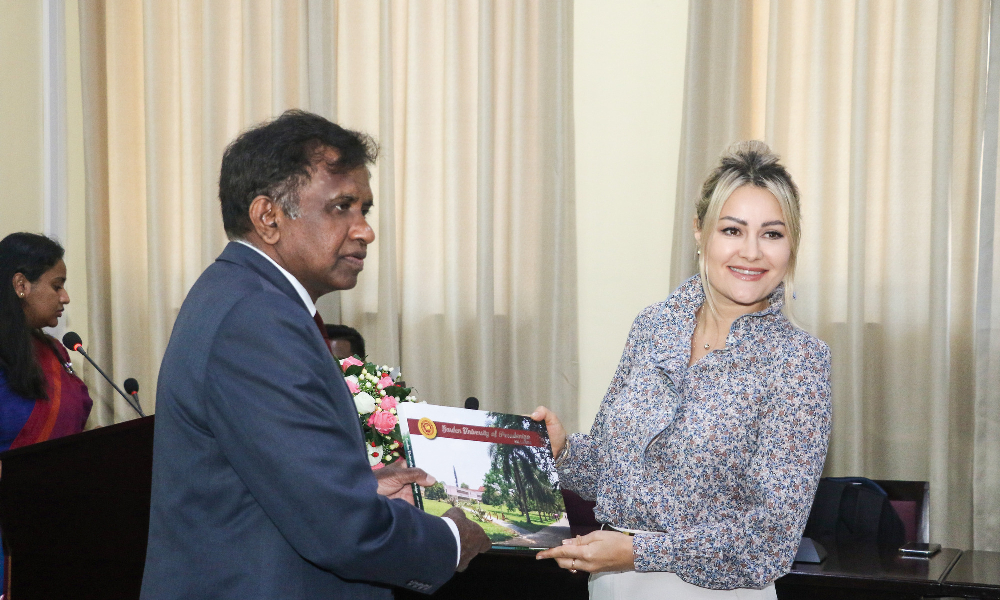 Successful graduates
We are proud to say that today there are more than 5,000 Russian graduates in Sri Lanka, many of whom hold top positions in various fields like diplomats, politicians, doctors, professors, managing directors ,etc. Dr. Saman Weerasinghe – Former Sri Lankan Ambassador to Russia, Dr. G. Weerasinghe – General Secretary of Sri Lanka Communist Party, Prof. Jayantha Lal Rathnasekara – Vice Chancellor of Uwa Wellassa University of Sri Lanka, Dr. Sunil De Alwis – Additional Secretary, Ministry of Health Sri Lanka, Dr. Kuma Wickramasinghe – Director National Hospital Sri Lanka. The previous directors of Sri Lanka's National Hospital were also Russian graduates, and namely Dr. Anil Jasinghe and Dr. Hector Weerasinghe.
Dr. Anil Jasinghe is now the Secretary of the Ministry of Environment. Dr. Hector Weerasinghe was holding Consul General in Los Angeles, USA. Dr.Ajith Thennakoon is the Chief Judicial Medical Officer in Colombo. Dr. Ruwan Wijayamuni, Chief Medical Officer of Health and Public Health Department, Colombo Municipal Council. Mr. Buddhapriya Ramanayake, Chief Executive Officer of the Russian House in Colombo. The list goes on and on. As we can see, Russian graduates in Sri Lanka are obviously the best in every field and efficiently contribute to the development of their country.
16.02.2023