Universidad Nacional Politécnica de Investigación de Perm. Conocimiento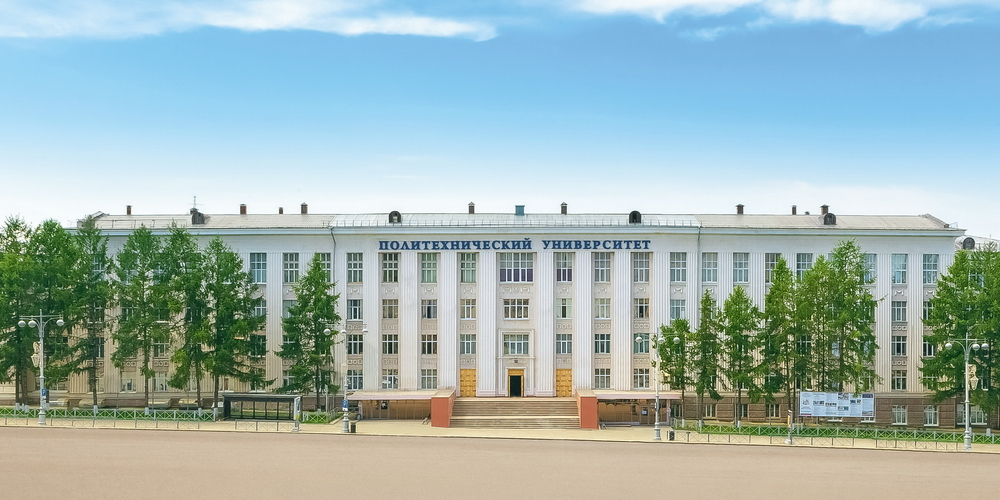 > 600
estudiantes extranjeros
94%
de titulados colocados en el mercado laboral
> 600
estudiantes extranjeros
94%
de titulados colocados en el mercado laboral
La Universidad Nacional Politécnica de Investigación de Perm ofrece una formación de alta calidad en un amplio abanico de campos y especialidades científicas, técnicas, tecnológicas, económico-administrativas, sociales y de humanidades, entre ellas: tecnología aeroespacial, extracción y procesamiento de petróleo, gas y minerales sólidos, construcción, protección del medio ambiente, tecnologías de la información y sector energético.
Instalaciones
Situado en un lugar ecológicamente limpio y pintoresco con una infraestructura moderna.
Edificios donde se imparten las clases
Residencias
Centros culturales y de ocio
Piscina
Instalaciones deportivas
VK – @politehperm
Facebook – @politehperm (Meta es reconocida como organización extremista en Rusia)
Instagram – @politehperm (Meta es reconocida como organización extremista en Rusia)
Costes de aprendizaje presencial por año
136.000 – 209.000 RUB
Exámenes de ingreso
Grado universitario: examen de lengua inglesa o rusa
Máster: entrevista relacionada con la especialidad
Los exámenes y las entrevistas pueden realizarse por Internet.
Documentos para la admisión
Documentos de estudios extranjeros, acompañados de su traducción al ruso legalizada por un notario
Pasaporte y su traducción al ruso legalizada por un notario
Certificado de prueba negativa de VIH
Certificado médico
Certificado de homologación de los documentos de estudios extranjeros. Si no se dispone de un certificado de homologación, se puede obtener en la Universidad Nacional Politécnica de Investigación de Perm
Todos los documentos extranjeros deben ir acompañados de una traducción legalizada por un notario.
Comité de registración
Para los postulantes extranjeros
Solicitar información sobre la inscripción
+7 342 219-89-44
foreign@pstu.ru
Facebook – @ForeignStudentsFaculty (Meta es reconocida como organización extremista en Rusia)
Facultad preparatoria para estudiantes extranjeros
Alumnos de Europa, Asia y África
Preparación para el acceso a los programas de grado, especialidad, máster y doctorado
Estudios de la lengua rusa y otras disciplinas
Facultades
Ingeniería Aeroespacial
Minería y petróleo
Humanidades
Ingeniería Mecánica
Construcción
Matemática aplicada y mecánica
Ingeniería Química
Ingeniería Eléctrica
Educación
Programas de doble titulación
Programas de educación que se desarrollan en red con universidades rusas y extranjeras
Programas de intercambio educativo
Formación de profesionales orientada a la práctica: más de 200 empresas asociadas
Programas de formación en inglés
Oil and Gas Engineering
Mechatronics and Robotics
Оil & Gas Management and Economics
Reservoir and Production Engineering
Oil & Gas Enterprise Management and Economics (Advanced Practice)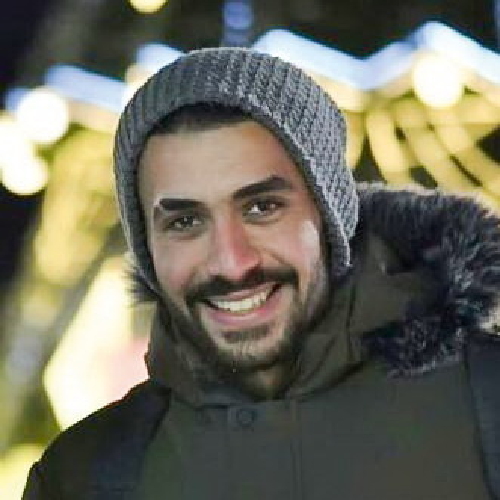 One of my friends advised me to study at Perm Polytech. The staff and teachers of the university are friendly and always ready to help in different ways, even if you face any problem. And Russian students are kind, sociable and cheerful people. I think that in any country it will be difficult at first. You need to get used to the environment, meet new people, learn certain rules and traditions, follow the rules of living in a hostel. If you follow these tips, you will adjust to normal life easily.
Bahaa Mohamed Abokholba
Egypt. A third-year student of the Aerospace Engineering Faculty, major "Aircraft and Rocket Engine Design"
La ciencia
32 áreas de prioridad
Más de 20 escuelas de prestigio
Proyectos de investigación científica de vanguardia con las principales empresas de alta tecnología y corporaciones estatales rusas: Rostec, Roskosmos, Lukoil, Uralkali
Más de 80 convenios con los principales centros científicos y educativos internacionales

Universidad de Ciencias Aplicadas de Anhalt, Alemania
Universidad Técnica de Hamburgo, Alemania
Universidad de Aberdeen, Reino Unido
Universidad de Ariel, Israel
Universidades de China
Asociación de Universidades Técnicas de Rusia y China (ATURC)
Carrera
Los egresados trabajan en grandes empresas internacionales como Lukoil, Rosneft, Gazprom y Schlumberger.
El salario de los jóvenes especialistas comienza a partir de 34.000 RUB.
Let's Speak Russian! Club
Comunicación internacional
Juegos comunicativos
Prácticas de idiomas con hablantes nativos
Intercambio cultural: tradiciones, nacionalidades, lenguas
Los principales participantes del club internacional son alumnos extranjeros que han venido a Perm a hacer prácticas o a estudiar.
Si quieres descubrir más sobre otros países, practicar un idioma extranjero, mejorar tu ruso (si eres un estudiante extranjero de últimos cursos), hacer nuevos amigos o simplemente divertirte y pasarlo bien, ven a nuestro club.
VK – @sis_pnrpu
17.12.2021