Petroleum High School — Almetyevsk State Oil Institute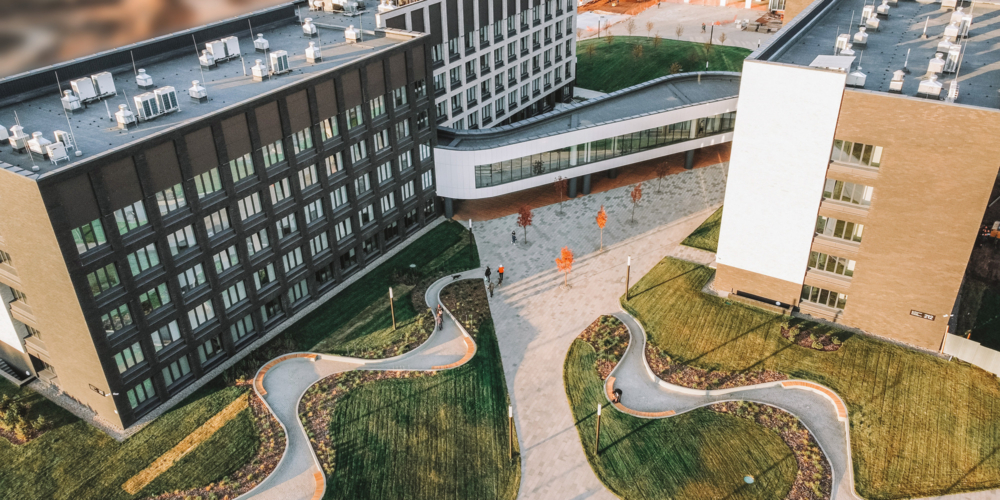 11%+
international students
11%+
international students
ASOI is the only multidisciplinary technical higher education institution in the Southeast of Tatarstan that trains specialists for the oil and gas industry of Tatarstan, Russia, and other countries.
ASOI is located directly in the area of oilfield development. This ensures close integration with production and key partners, allows the university to successfully perform the task of providing enterprises with highly qualified engineers.
ASOI graduates are in demand in every corner of Russia and abroad.
Top 10 Russian petroleum universities
85% of graduates are employed
Practice-oriented approach
Single student office
World-class campus
www.agni-rt.ru
VK – @agni_asoi
Telegram – @agni_asoi
Tuition fees per year
Bachelor's programs 133,890 – 189,330 RUB Master's programs 143,010 – 201,570 RUB
Fields of study
Automation of Technological Processes and Production
Business Informatics
Geology, Exploration and Development of Mineral Resources
Engineering and Technological Support of Machine-Building Production
Management
Oil and Gas Engineering
Software Engineering
Technological Machines and Equipment
Technosphere Safety
Control in Engineering Systems
Economics
Electric Power Supply
Electric Power Engineering and Electrical Engineering
By order of the largest enterprises in the republic, the institute launched new unique majors within Master's programs:
Artificial Intelligence in Bioengineering Systems
Intelligent Control, Protection and Diagnostics Tools and Systems for Electric Power Systems
Digital Operation Technology and Diagnostics of Oil and Gas Facilities
International Department
Head
Alena Shumetova
+7 8553 31-00-84
id@agni-rt.ru
Admission Office
Scholarships
Tatneft Scholarship Program
Special scholarships from the Tatarstan Republic President, the Academy of Sciences, the Head of Almetyevsk Municipal Region, ASOI Academic Council
Scholarships from companies JSC Hewlett-Packard and Yokogawa Electric CIS
AGNIBOT is a Telegram bot for international applicants. It will help them get information about study programs, entrance exams, scholarship programs, tuition fees. It also gives the answers to frequently asked questions.
Telegram – @okayAGNI_bot
Science and technology research center
Filtration research
Thermophysics research
Tomography research
Fracking fluids and acid compositions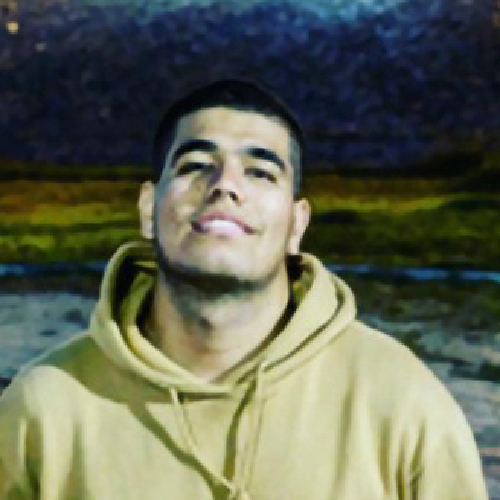 People often ask me why I chose Almetyevsk from all Russian cities. To be honest, the choice was obvious for me, because my friends studied in Almetyevsk. They spoke well of this city and ASOI. Local people are communicative. Besides, the region has a very convenient location for travel enthusiasts. It's the heart of Russia.
Jumanazar Kuliev -
Turkmenistan
Student science and technology society
A two-time best student scientific society in the
Republic of Tatarstan.
Vk – @snto_agni
Career Guidance and Development Center
Work placement and pre-graduation internships at enterprises
Career Days, job fairs—presentations, interviews with employers
Over 100 enterprises in Tatarstan, neighboring regions, Western Siberia, Eastern Siberia take part in the assignment of graduates.
Among ASOI graduates are executives of major oil companies, Honored Workers of Oil and Gas Industry of Russia, Honored Oil Workers of the republic, members of the International Academy of Ecology and Life Protection Sciences, the Academy of Mining Sciences, the Russian Academy of Natural Sciences, Doctors of Sciences, laureates of various government awards.
Head
Alina Safina
+7 8553 31-00-85
ck_i_rk@mail.ru
ASOI SPE student chapter
The student chapter of the International Society of Petroleum Engineers.
Active participation in international educational programs
Participation in international forums in Malaysia, Dubai, Qatar, China, UAE, Azerbaijan, Kazakhstan, and Russia
SPE Gold Standard Award, Presidential Award for Outstanding Student Chapter (the highest award of the International Society of Petroleum Engineers)
VK – @club_asoi_spe
Employment
65-75% of graduates every year start their career at Tatarstan enterprises such as Tatneft, Gazprom Transgaz Kazan, the ALNAS plant, service companies.
15-20% of graduates find employment at oil and gas enterprises outside Tatarstan in over 25 regions of Russia.
10% of graduates pursue their Master's and PhD degrees.
It was my father who told me about Almetyevsk State Oil Institute. I didn't plan to go to a foreign country, but my parents wanted me to study in Russia. I followed their advice and decided to send my documents to ASOI. I successfully passed my entrance exams and got a state-funded place. I like the city and ASOI dormitories very much. I feel safe in Almetyevsk!
Sultanbek Timerbaev -
Kyrgyzstan
Almetyevsk
The petroleum capital of Tatarstan. The fourth place in Tatarstan in terms of population
The multicultural environment: mosques and churches
Plenty of sights, including museums, theaters, cultural centers, parks
The sport environment: Olympic-size swimming pools, ice palaces, and the mountain ski resort 10 km from the city
The cycling capital of Russia: unique cycling transport infrastructure
ASOI campus
It is one of the best campuses in Russia. It is the embodiment of synergy of university, sectoral and academic science. The campus is located in the production and innovation center, and it has incorporated the best international campus practices:
Laboratory research building fitted with required top-class equipment
Modern gym on campus
712 places in two dormitories
Two-person student rooms have everything you need for comfortable living
Each block has a kitchen equipped with a microwave oven, a kettle, a multicooker
Separate shower rooms, private laundry rooms, a buffet
26.12.2022