Pirogov Russian National Research Medical University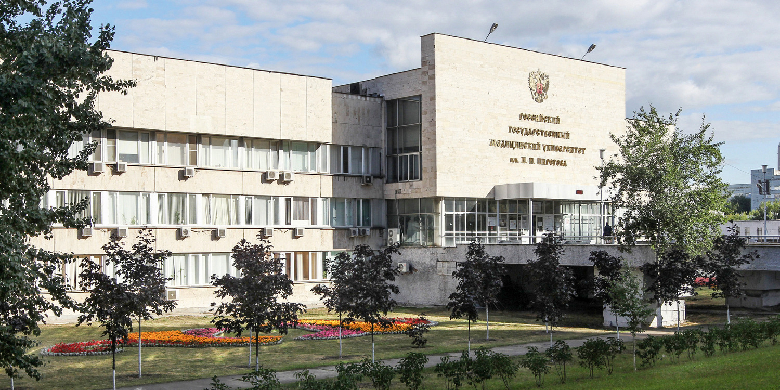 13
Bachelor's, Specialist's, Master's programs
2,700
residents and PhD students
10,000
students pursuing Bachelor's, Specialist's and Master's degrees
1,400
international students
11,500
students pursuing advanced training programs
13,000
pre-university training program participants
13
Bachelor's, Specialist's, Master's programs
2,700
residents and PhD students
10,000
students pursuing Bachelor's, Specialist's and Master's degrees
1,400
international students
11,500
students pursuing advanced training programs
13,000
pre-university training program participants
Pirogov RNRMU is a leading medical university in the Russian Federation that trains physicians, pharmacists, clinical psychologists, social workers, and research staff.
Training is provided at the university clinics established at the leading medical centers in Moscow and at the clinical departments that are a part of the university.
RNRMU is the only Russian medical university that was assigned a category of National Research University.
rsmu.ru
VK – @rnimupirogov
Telegram – @daily_2med
Youtube – @РНИМУимениНИПирогова
Tuition fees per year
Bachelor's and Specialist's programs 300,000 – 500,000 RUB
Master's programs 250,000 – 340,000 RUB
Residency programs 520,000 – 600,000 RUB
PhD programs 375,000 – 405, 000 RUB
Educational areas
Healthcare and Medical Sciences
Pharmacy
Sociology and Social Work
Biological Sciences
Social Sciences
Students take an active part in the university research. The university organized the Student Scientific Society. The Student Scientific Society includes 99 scientific circles where students take their first steps in big science.
Studies
Every year the preparatory courses of RNRMU bring together attendees from more than 30 countries. Training is provided on a contract basis and on a state-funded basis. Fifty state-funded places were allocated in 2023, and 75 in 2024.
The study program includes:
Russian language
Physics
Chemistry
Biology
Students who have completed preparatory courses continue their education in higher and postgraduate education programs at RNMRU and other Russian universities.
Department of Admission to Higher Professional Education Programs
Head of the Department
Elizaveta Korotkaya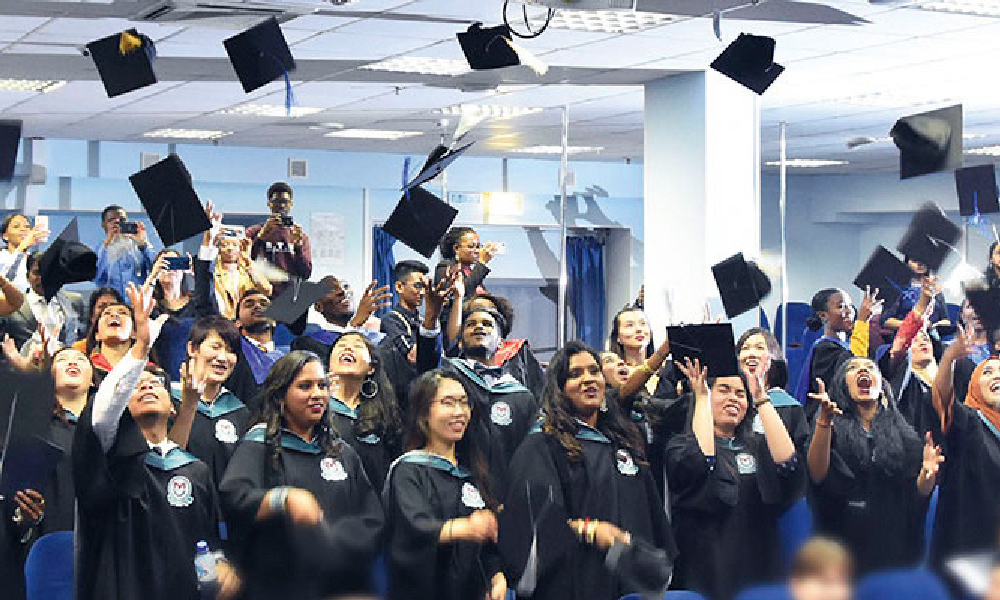 Educational programs
Specialist's and Bachelor's programs
General Medicine (General Medicine major) RU/EN
General Medicine (Fundamental Medicine major) RU
Pediatrics RU
Dentistry RU/EN
Pharmacy RU
Medical Biochemistry RU
Medical Biophysics RU
Medical Cybernetics RU
Clinical Psychology RU
Biology RU/EN
Social Work RU
State-funded international students can be eligible for financial support:
State academic scholarship
Increased state academic scholarship
The Gaaz prize for international students pursuing Bachelor's and Specialist's program
Vice-Rector for International Affairs, Dean of the International School of Medicine
Nadezhda Bylova
+7 495 434-22-66, ext. 23-60
+7 903 763-13-97
bylova_na@rsmu.ru
n_bylova@mail.ru
Studying here for a year and a half, I realized that the university is for independent and determined people. Sometimes I face challenges, but kind-hearted fellow students, great teachers and university staff members are always ready to help. I am very happy to study here!
Bolortsetseg Sanchirmaa
Mongolia. The second-year student
Applicant guide
Required documents
Application
Passport or any other document confirming identity
Academic credential:

for admission to the first year of study – the document confirming at least secondary general education or secondary vocational education
for admission to Master's programs – the document confirming a higher education degree of any level) recognized in the Russian Federation
for admission to Residency programs – the document confirming at least higher education (Specialist's degree, Master's degree) recognized in the Russian Federation

Certificate of foreign education recognition in the territory of the Russian Federation
Copy of medical certificate confirming the absence of medical contraindications to studying, Fluorography picture, HIV, HBs, HCV tests
Voluntary health insurance policy
Referral from the Ministry of Science and Higher Education to study within the quota (if any)
All documents in a foreign language should be submitted with notarized translations into Russian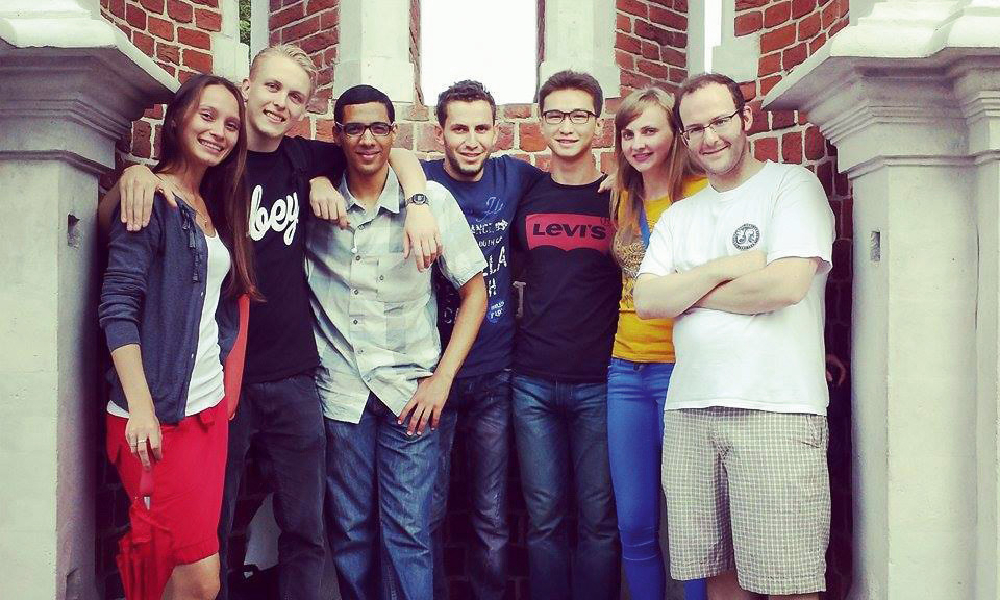 Entrance exams
Bachelor's/Specialist's/ Master's programs
computer-based testing (offline or online)
PhD programs
oral interview
testing (offline)
Residency programs
primary accreditation of specialists (offline)
testing using test assignments from the Single Base of Assessment Tools developed by the Ministry of Health of Russia
All exams are held in Russian, except:
foreign language entrance exams
tests for those applying for the English-taught programs
Foreign citizens can also apply to the university based on the results of the Unified State Exams.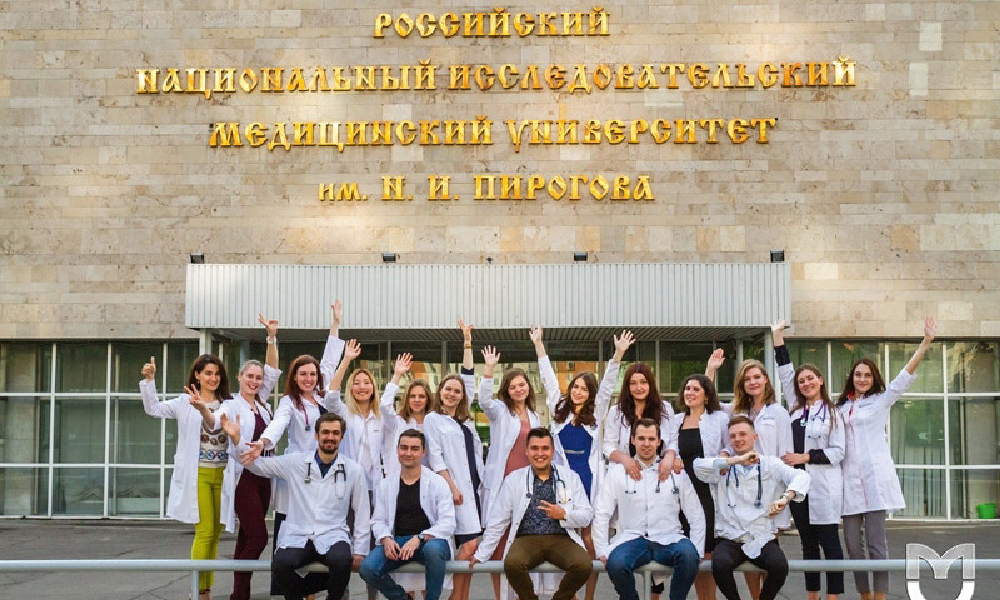 Arrival and adaptation
Moscow is the largest transport interchange hub of Russia. Foreign citizens usually come by plane. You can get from the airport to the university by bus, commuter train, metro, or taxi.
Average monthly expenses
Accommodation costs 25,000 – 30,000 RUB
Travel using a student's social card costs 850 RUB
The dormitory fee is around 2,150 RUB
International students live together in one building of the comfortable dormitory. The dormitory has everything you need, including an ensuite bathroom, a kitchen, and self-study rooms. In winter, the rooms are heated.
The dormitory is located within walking distance of the main university building and the nearest metro station.
Climate
The climate in Moscow is mid-continent.
Summer. Summer is warm and rainy.
+22-24°С in the daytime
+12-14°С at night
Winter. In winter, Moscow has a rather high snow cover.
-5°С in the daytime
-10°С at night
However, extreme warm and cold spells also occur.
06.06.2023