Russian Education For Students From Kyrgyzstan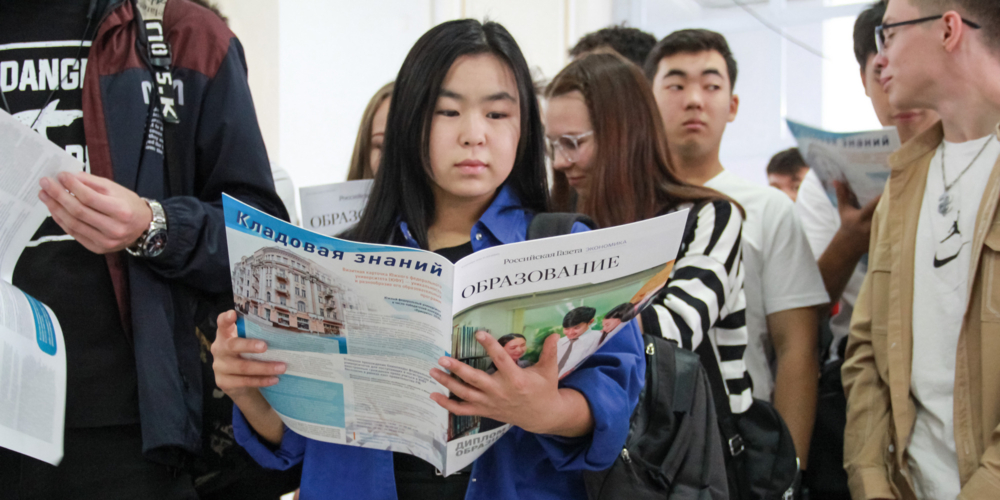 Throughout their centuries-old history, Russia and Kyrgyzstan have been maintaining reliable, friendly and strategic relationships. Education in Russia has always been in high and stable demand with Kyrgyz school leavers. High-quality and fundamental education obtained at Russian universities provides graduates with the opportunity to pursue career and research as well as find a job not only in Russia and Kyrgyzstan but also all over the world.
Albert Zulkharneev, Head of the Russian House in Bishkek, talks about Kyrgyz school students' interest in Russian higher education and training highly qualified specialists for Kyrgyzstan economy.
Affordability of Russian education
In Kyrgyzstan, Russian universities have proved themselves as leaders in such disciplines as mathematics, physics, chemistry, in training competent IT programmers, medical professionals, creative professionals.
For the academic year 2022-2023, the Russian Government allocated 500 quota places for citizens of Kyrgyzstan to study at Russian universities. Given the Kyrzyz school leavers' demand for Russian education which increases from year to year, it was decided to increase the number of state-funded places up to 700 for the academic year 2023-2024.
Thus, the trends of recent years show a gradual and stable increase in the number of quota places. The competition is three applicants per place. As of October 1, 2021 over 8,000 citizens of Kyrgyzstan pursue educational programs of higher education – Bachelor's, Specialist's, Master's programs in all modes of study at Russian universities, including foreign branches of Russian universities and joint educational organizations.
According to the statistics, such fields of study such as medicine, economics, informatics and computer engineering as well as all engineering majors have been in high demand among Kyrgyz applicants over the last years.
Prospective applicants choose all available and alternative ways to get admitted to Russian universities. However, it should be noted that most school leavers apply within the Russian Federation Government quotas as this guarantees stability, security and scholarships while studying.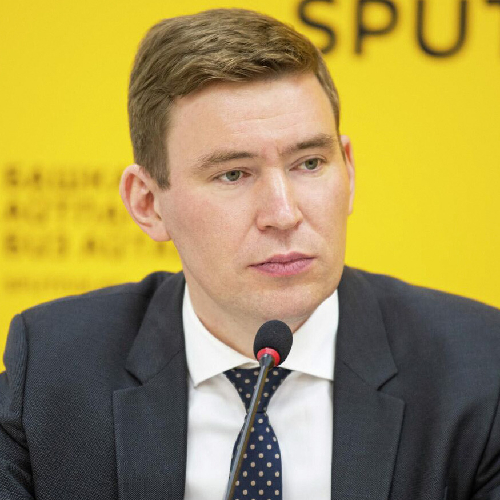 The Rossotrudnichestvo representative office in Kyrgyzstan makes extensive focused efforts to attract Kyrgyz school leavers to Russian universities. Twice a year, in recent years, the Russian education weeks are held with the participation of the top Russian universities. Specialists from the universities meet with school and university students of educational organizations in all the regions of the country. Every week we publish the information on the Russian universities and their Olympiads. The online career guidance marathon "Russia is with You" took place in Kyrgyzstan in October-November. The school students asked the career guidance specialist their questions and got more detailed information on different fields and professions, on how to achieve career success and how to pay much attention to the secrets of successful communication and personal presentation that will help adapt to any team.
Albert Zulkharneev -
Head of the Russian House in Bishkek
University admission requirements
Candidates to study at Russian universities within the Russian Government quotas are selected in the territory of Kyrgyzstan only by efforts of the representative office. This is stipulated by the bilateral agreements and eliminates all corruption risks to the greatest possible extent.
Prospective applicants upload the required documents only online! Applicants get all the detailed information on the documents through all the social media platforms of the representative office, through handouts at the meetings, and from mass media. The consultations are given in different formats.
If we do a quick recap of document requirements, candidates must register in the education-in-russia.com system and attach to their application the scanned original documents, the list of which is posted on the official web pages of the representative office.
11th graders must upload their 10th grade transcript
All candidates must upload the notarized translation of their regular passport (international passport) as well as documents confirming their individual achievements: certificates and diplomas, including those confirming their participation in volunteering, sports and cultural and educational contests, Olympiads
Candidates can choose up to six universities in three federal districts of Russia at the same time.
Applying for Bachelor's and Specialist's programs, applicants must take compulsory tests in major subjects. For other degree levels, the portfolio competition is held.
According to the selection results, the lists are compiled, which are approved by the working group. The representative office does not conduct the interview, and candidates are selected according to the authorized procedure. All the procedures are extremely transparent for everyone interested.
We advise candidates to prepare all the required documents for application in the best possible way, meet all the technical requirements for filling in the application form and adhere to the document upload dates.
Demand for graduates
Graduates of Russian universities work in all areas of life in Kyrgyzstan. Many modern public officials of the country, business leaders, university and school teachers, doctors, IT specialists, artists are graduates of Russian universities. Good high-quality and fundamental education allowed many of them to occupy leadership positions at government entities and various commercial organizations.
The country's economy needs top-notch specialists at the moment. We are talking about many sectors, be it mining engineering, pedagogy, medicine, or any other sought-after area of activity. In this regard, graduates of technical universities are promising specialists with expected high salaries in Kyrgyzstan.
26.12.2022