Russian Education For Students From Turkmenistan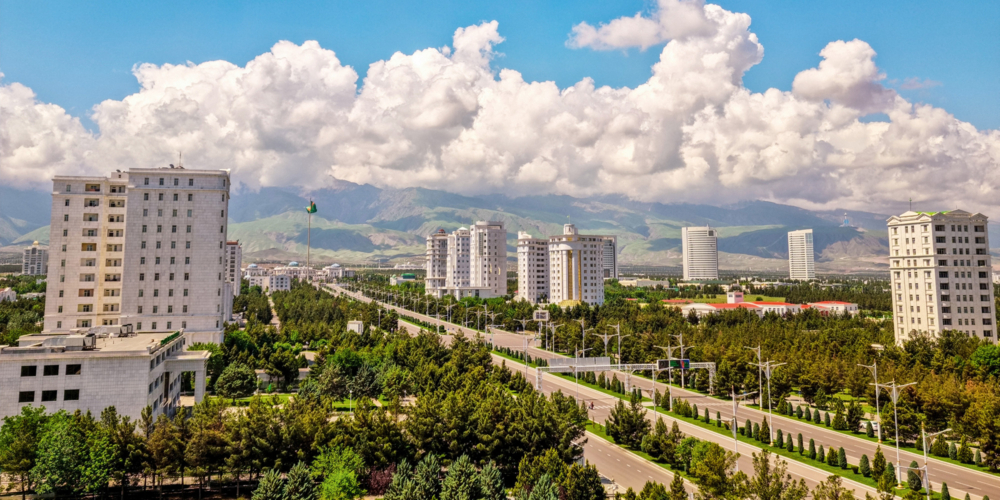 Citizens of Turkmenistan apply to Russian universities in different ways. Many of them make significant efforts to get a coveted state-funded place within the quota. Some senior high school students take an active part in online international and university Olympiads, win prizes, get bonuses for admission. Russian education is in great demand in Turkmenistan, that's why many students are ready to study even on a fee-paying basis.
Yulia Zaytseva, a Rossotrudnichestvo representative in Turkmenistan, talks about how applicants are selected for Russian universities and how to prepare for an interview.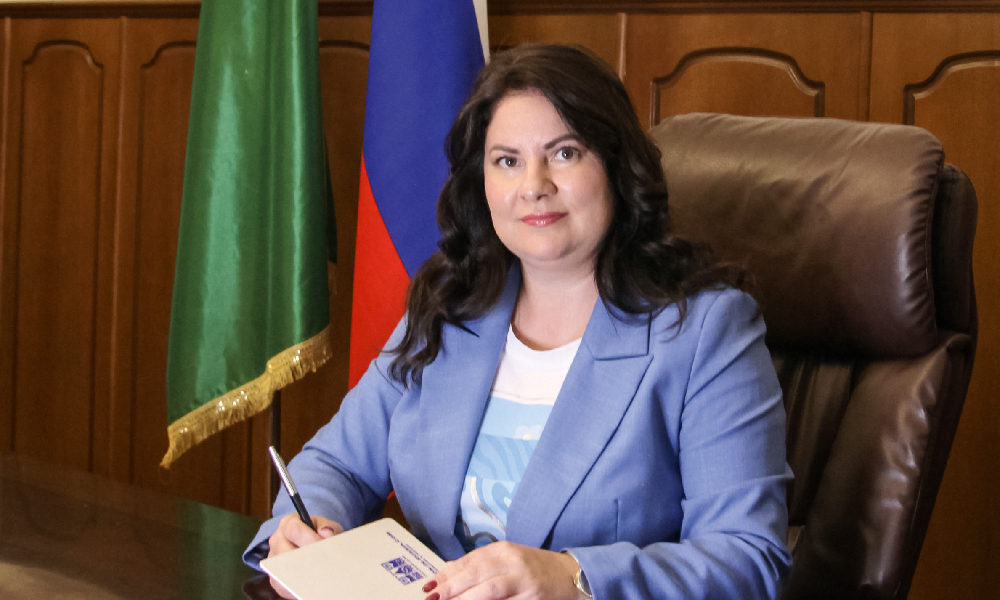 Admission within education quotas
In 2022, the Russian Government allocated 250 quota places for Turkmenistan for all study programs – from Specialist's degrees to PhD degrees. This is 50 places more than in 2020. Every year we can observe a significant increase in the number of those wishing to get into Russian universities, the competition is very high. So, over 2,000 applications were submitted in 2021, this is actually eight applicants per place.
Russian universities recruit students to apply for Bachelor's, Specialist's, Master's, PhD programs. Besides applying within employer-sponsored education quotas, citizens of Turkmenistan can participate in entrance exams for various majors held by the universities offline and online.
Fee-paying education is also available. It is difficult to determine the specific number of students at Russian universities because many people contact educational organizations directly. But we think that thousands of students study in Russia.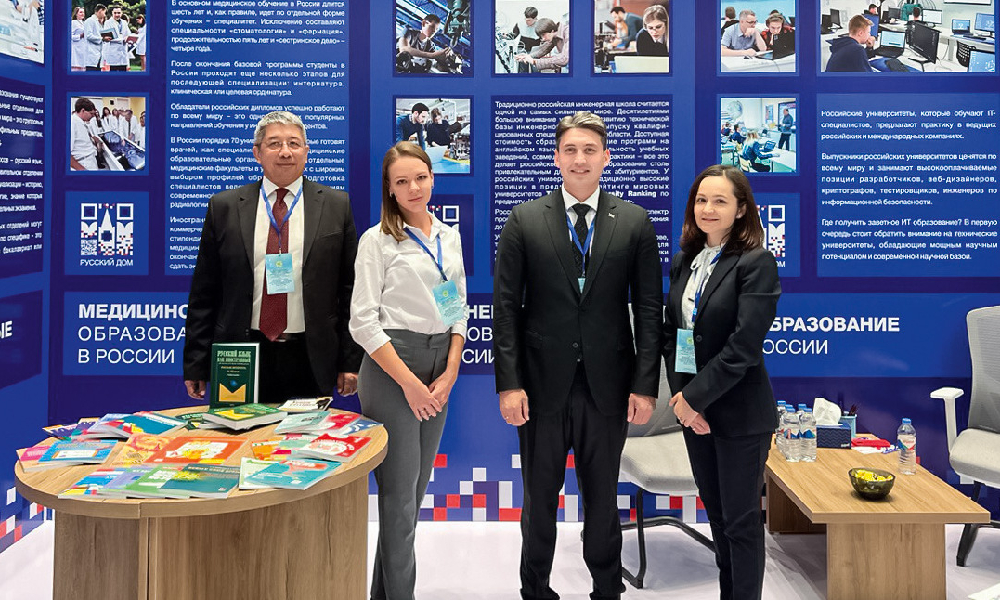 The Russian House's activities
This year the Russian House in Ashgabat took part in the major international exhibition "Healthcare, Education and Sports in the Era of Renaissance of a New Epoch of the Mighty State." The big exhibition stand displayed all the information on selection within the quota for the academic year 2022/2023, materials about top Russian universities every foreign citizen can apply to. The information was also available online.
The Russian House actively cooperates with the Turkmen-Russian secondary school named after A.S. Pushkin where school students are taught according to Russian standards. This is one of the leading schools in the country with highly motivated school leavers - they score high in the Unified State Exams, get admitted to Russian universities within the quota, study in state-funded places.
Besides, we make presentations, post the information on the Russian universities, enrollment campaign aspects, Olympiads and competitions on our social media platforms, talk about majors and living conditions. We try to give as much useful information as possible about the city and region where applicants plan to study.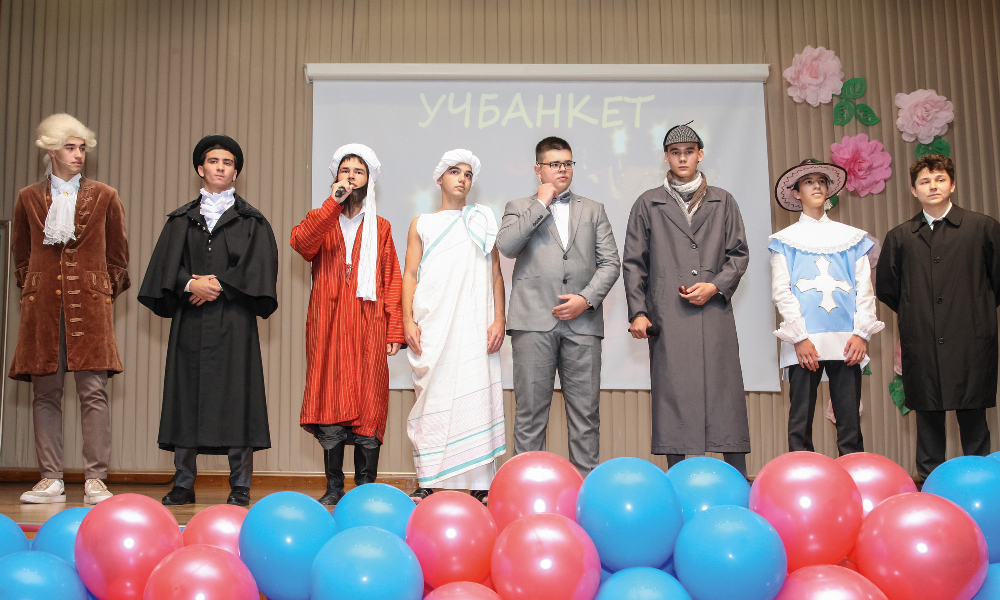 How applicants are selected by Russian universities
The selection process has two stages.
The first stage –application submission: candidates fill in the application form, attach the required package of documents and wait for verification. All these steps are done online on the specially designed portal education-in-russia.com. This is a very convenient and modern way because you can do all the required steps from home.
Later, at the fixed time, applicants undergo selection tests: a test for prospective Bachelors and Specialists and an interview for Masters, PhD students and medical residents. This is the most difficult period for prospective candidates.
The portfolio competition is held, where bonus points for individual achievements are calculated, for example, for participation in international Olympiads, volunteering and sports victories. All the points are calculated exactly based on the fixed routine with categorization.
At the end of the first stage, the sheet with the selection tests results is attached to the application of each candidate who successfully passed the test or interview.
The second stage – sending applications of candidates who successfully passed the selection tests for verification to the central office of Rossotrudnichestvo. Later, the applications are sent to the Ministry of Science and Higher Education of Russia for further distribution, referral and enrollment of applicants at the universities.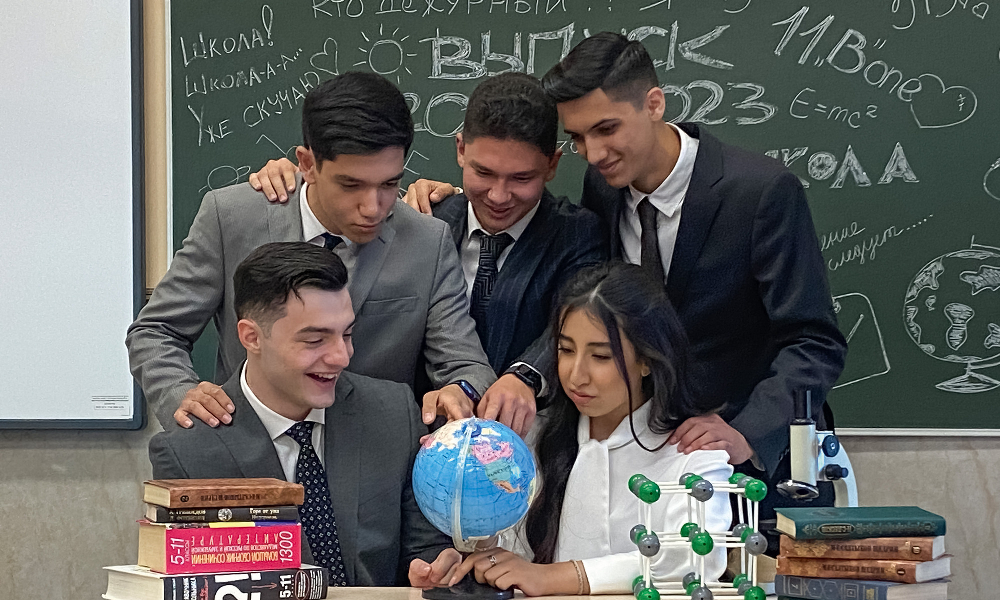 Tips to prepare for an interview
You can successfully pass the selection tests if you study every day. Do not wait for your final year at school to start preparing anxiously for your exams. Learning new material, looking through the tasks of the Unified State Exams, doing all possible tests, reading imaginative and academic literature, participating in intellectual games, developing yourself – all of this should be done every day, and you should start doing it now and pursue your goal systematically. This is a key to success.
Definitely, the strongest piece of advice is to choose a major and future profession to your liking, as the saying goes. It is important for us not only to provide students with high-quality education but also to allow them to make constant progress, reveal their best character traits, intellectual abilities, become respected citizens and professionals.
Popular fields and universities
Applicants from Turkmenistan show the greatest interest in such fields of study as medicine, law, pedagogy, and engineering Among the top Russian universities candidates strive to get into are:
Peoples' Friendship University of Russia
Saint Petersburg State University
Moscow Institute of Physics and Technology
National Research Nuclear University MEPhI
Bauman Moscow State Technical University
The Russian Presidential Academy of National Economy and Public Administration
Financial University under the Government of the Russian Federation
After completing their studies in Russia, students go back home to confirm their diploma and find a job in Turkmenistan. As a rule, graduates are employed in their degree field without any difficulties. Russian higher education is highly respected and graduates of Russian universities are highly valued here.
26.12.2022