Southern Federal University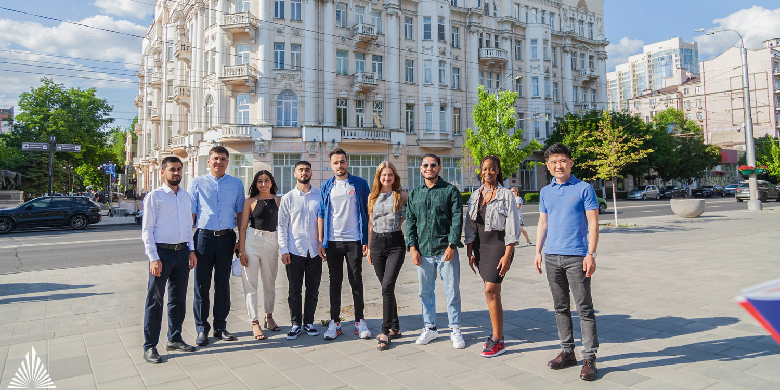 3,000+
international students from 87 countries
250
Bachelor's, Specialist's, Master's and PhD programs
13
English-taught programs
3,000+
international students from 87 countries
250
Bachelor's, Specialist's, Master's and PhD programs
13
English-taught programs
SFedU is the largest research and education center in the south of Russia. It combines classical university traditions with modern innovative infrastructure and trains highly qualified specialists in such areas as physics and mathematics and natural sciences, engineering sciences, humanities and social and economic sciences, pedagogy, sports, architecture, and art.
sfedu.ru
VK – @sfedu_official
Telegram – @sfedu_study
Dzen – @sfedu
Tuition fees per year
Bachelor's and Specialist's programs 145,000 – 354,000 RUB
Master's programs 125,000 – 296,000 RUB
PhD programs 137,000 – 170,000 RUB
Why SFedU?
Free (nostrification) expert evaluation of education
European Diploma Supplement
International exchange programs
10 international ambassadors are students and graduates of SFedU
Applicants take all entrance exams online in test format using the proctoring system
Preparatory department
The Division of Russian as a Foreign Language and General Courses for International Students (Preparatory Department) delivers supplementary general education programs preparing foreign citizens for professional educational programs in Russian.
The study program includes courses in Russian as a foreign language, language for science, general subjects.
Study areas
humanities
economics
natural sciences
engineering and technology
medicine and biology
Duration 2semesters
Tuition fee 135,000 RUB
At the end of the academic year, students take Russian language exams and exams in major subjects. After students successfully pass final exams, they obtain certificates confirming that they have successfully mastered the supplementary general education program.
Besides studying general subjects, students can additionally attend linguocultural studies lectures on traditions, customs and history of Russia, master classes and special courses.
+7 863 219-97-55
inter@sfedu.ru
podfak@sfedu.ru
podfak.sfedu.ru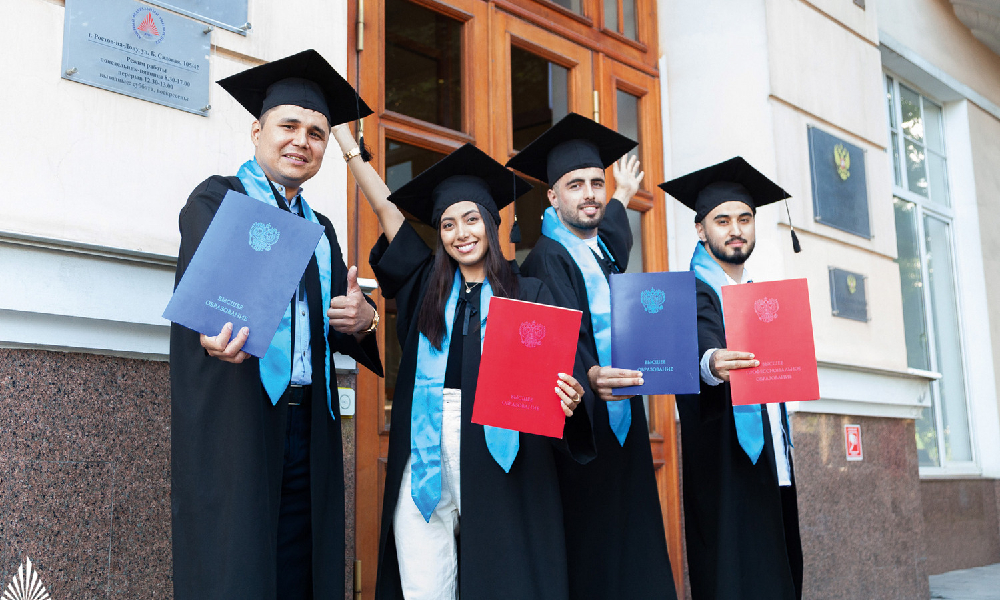 Career guidance
Southern Federal University cooperates with recruitment agencies in various countries. The former Soviet Union and other foreign countries are a great platform to promote SFedU's educational programs.
The university takes an active part in international educational offline and online fairs. Visiting such countries as Uzbekistan, India, China, Tanzania, Egypt, Syria, and Lebanon provides the opportunity to promote the university, get prospective applicants, interested in future business partnership.
SFedU conducts world-class research in information technologies, smart materials, nanotechnologies, medicine of the future, robotics
Network Universities
Network University of the Commonwealth of Independent States
Russian-African Network University (RAFU)
Russian-Kyrgyz Consortium of Technical Universities (RKKTU)
SFEDU International Students Assistance Center
Issuing invitations for international students
Migration registration in the student campus dormitories
Social and psychological adaptation of international students for their full integration into the university's learning environment
Center of International Student Recruitment
All the information on admission documents
+7 863 218 40 24
welcome@sfedu.ru
International Summer School of Russian Language and Culture
The summer school is held annually and offers its attendees various learning modules.
The program includes:
Intensive language course
Introductory cross-cultural program: sightseeing of the Don capital and the region
Educational outreach activities
Cultural and entertainment activities
The Russian Club workshop classes
Infrastructure
Most SFedU faculties and institutes are located in the city of Rostov-on-Don – a beautiful city with the richest heritage, the largest industrial and cultural center on the banks of the picturesque Don River.
SFedU engineering faculties are located in the city of Taganrog, which is situated on the shore of the Taganrog Bay of the Azov Sea.
SFedU students can use:
E-library
Engineering centers
Olympic-size swimming pool
Student International Club
Campus
SFedU offers its students comfortable apartment-type dormitories. There are playgrounds, a library, and reading rooms on the campus, and student cafés.
SFedU campus is a guarded facility with security cameras and staff all around.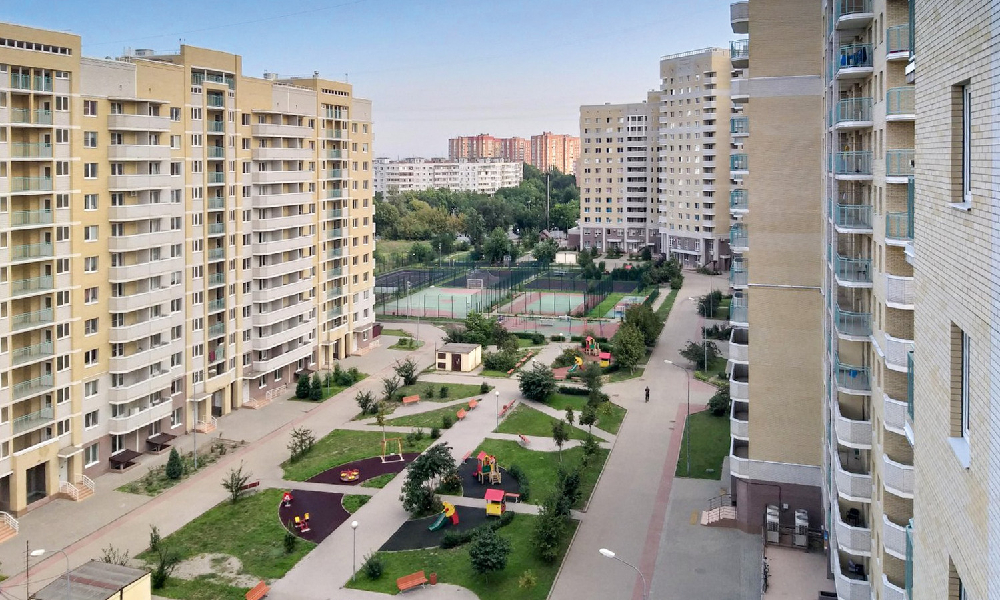 16.10.2023