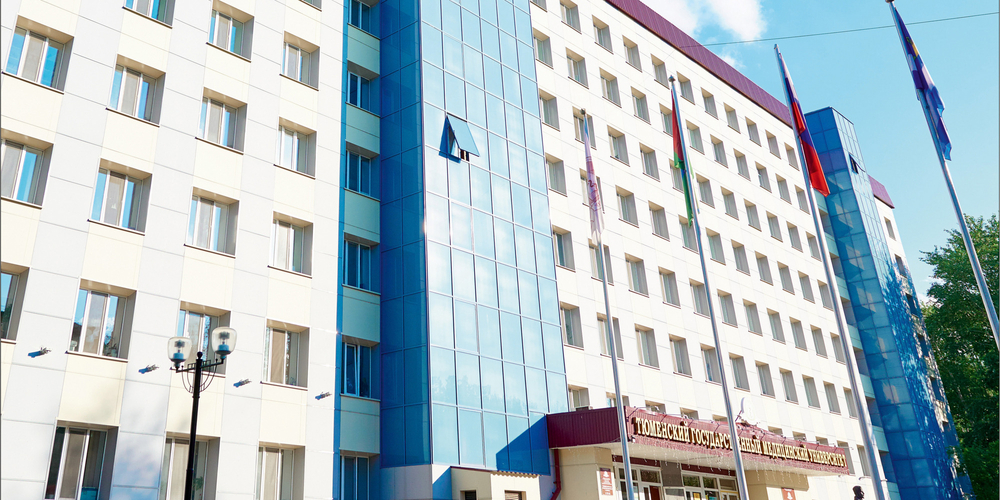 秋明国立医科大学是全国领先的大学之一。 为近远海外培养医生、药剂师、保健组织者。
> 60% 的是公费生,包括按专业教育合同。
成就
秋明国立医科大学是俄罗斯唯一在此基础上开展了预防新型冠状病毒感染的EpiVacCorona疫苗的登记后临床试验的医科大学。
生物寿命学家的作品在国外广为人知
医学科学家在区域保健领域的开发对提高患者生活质量、以前医学无能为力而战胜疾病做出很大的贡献。
全俄罗斯和国际重大科学活动的组织者
全俄"人与药"大会
治疗论坛
秋明州心脏病专家科学实践会议
参与俄罗斯大型项目
2030 年优先
西西伯利亚跨区域科学教育中心

提供世界一流的研究及研发
新有竞争力的技术和产品开发和商业化
社会领域、经济行业、技术、科学优先发展方向干部培养
VK – @new_tyumsmu
Instagram – @tyumsmu (Meta is recognized as an extremist organization in Russia)
一年学费
学士和专家学位 216,600–348,000 卢布
硕士 99,600–231,600 卢布
研究生 62,772–312,400 卢布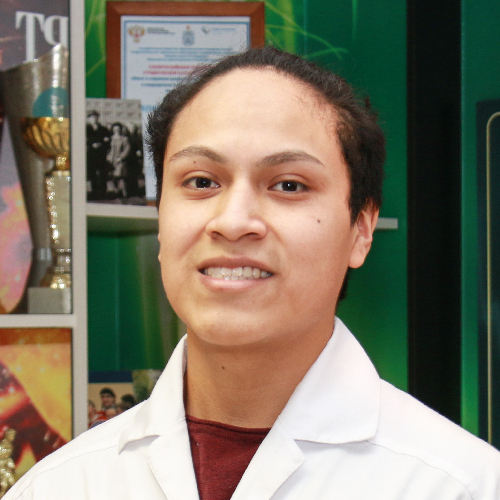 Studying in Russia and at Tyumen State University was and will be my best decision. As it helped me grow intellectually and get better every day, this is difficult and seems impossible. It cost me a lot of tears and sweat to get here, and now I am proud of myself, and it only remains for me to progress.
Naranjo Tualombo Brian Adrian
Ecuador. The fourth-year student at the Faculty of General Medicine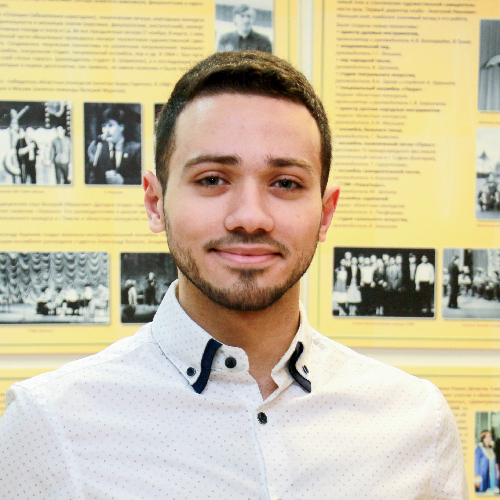 After finishing school, I thought seriously about my further education. In my country, it's very difficult to enter a medical university. But I had wanted to be a doctor since I was a child, that's why I decided to look for a country that offers high-quality education. I always wanted to visit Russia. Besides, Russia is the best option in terms of price-quality ratio, and I chose it on my parents' recommendation. In 2017, I came to study in Tyumen, and I've never regretted it. I liked the city very much. Especially winter, because I love winter so much. At the Preparatory Department, I tried to master Russian as soon as possible, and I used it whenever possible. To overcome the language barrier, you must work hard and be persistent. It's incredibly difficult to live in an unknown country without knowing the language. But over a year and a half, I've got accustomed to Russian traditions, mentality, and culture. I concentrate on my studies at the moment but I try to attend events organized by the university for students where international students can fulfill themselves. Tyumen SMU is our home and family, where everyone helps each other, and we all share a common goal – to get a decent education.
Elgamal Youssef Mohamed Kamel Husein
Egypt. The fourth-year student at the Faculty of Dentistry
科学活动的优先方向
"个性化医学"。在生物寿命学、生物技术和生物安全领域中发展个性化医学技术的积极活动
"北极医学"。北极地区居民健康状况的大规模研究
"预防环境"。秋明国立医科大学是大规模多中心研究的参与者,研究慢性非传染性疾病的流行病
学生分布 世界上超过25个国家
安哥拉
委内瑞拉
加纳
埃及
印度
哥伦比亚
摩洛哥
尼日利亚
叙利亚
厄瓜多尔
毕业生就业中心
该地区医疗机构就业毕业生支持系统。100% 就业
基础设施
5座教育建筑
2 所诊所、3 间宿舍、图书馆
28家区域医疗机构——大学临床基地
200 个医疗机构——教育和生产实践基地
28.10.2021